Sales invoice calculating total blue
This free simple invoice template shows company info, description, quantity, sales price, amount, tax. It automatically calculates subtotal, shipping charges and tax.
You can edit and customize this template with Microsoft Excel to fit you needs.
Extension:
xls
Software:

Microsoft Excel 2007

Filesize:
42.5 KB
License:
Creative Commons
Downloads:
3323
Rating:


Type:
Free download
Uploaded:
December 17, 2009
Author:
admin
Please see preview of Sales invoice calculating total blue below.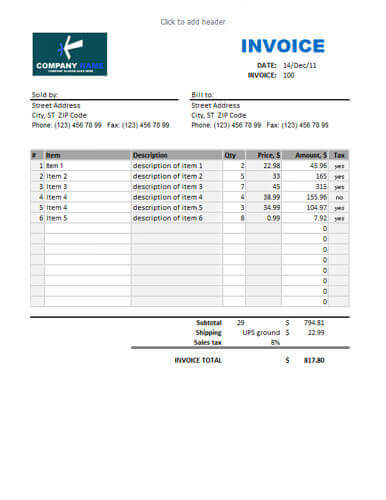 Similar office templates