Wayland High School Memo Template
This template is free and can be easily modified to meet your needs.
This memo includes a header with the word "memorandum" the date, the sender, as well as lines "to", "from", and "subject".
The header of the second page includes a header with author, page, and date info.
Extension:
doc
Software:

Microsoft Word 2007

Filesize:
380.5 KB
License:
Creative Commons
Downloads:
1281
Rating:


Type:
Free download
Uploaded:
March 29, 2010
Author:
admin
Please see preview of Wayland High School Memo Template below.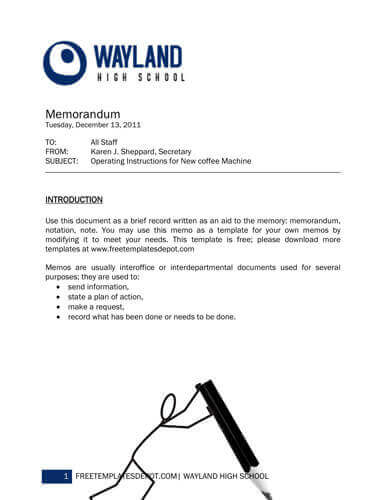 Similar office templates