Customizable and printable free cover / title page samples
Make a cover for proposal, term paper, project report, financial report, exam assignments, or a book
Although there is a saying not to judge the book by its cover when it comes to a research project, term paper, report, a book or a class assignment, the cover makes the first impression. The cover page, also called the title page, is the front most page of a document and it specifies what the whole document is about. The cover page is of absolute significance since it holds the title of the document. This part of your document must be designed in a way that whoever holds the publication can quickly understand what it is about and who it is intended for. A well designed and properly formatted page catches the attention of the reader and gives professional look to your document.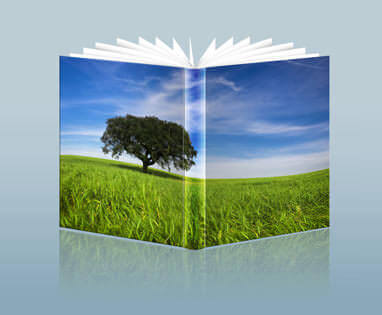 Designing a cover page is a tedious task. It requires a lot of time to search an appropriate graphic image and determine proper color, style and size of the font. If you are not sure what the title page should look like you must also think on what to write and where to place it in the template. If you don't have much time to create a new document scratch, or don't know how to do it yourself, our pre-made templates will save you a lot of time. The format of your cover page will depend on the nature of your publication.
Format samples
Academic documents
Title of the document
Name of the author
Name of the author's Institution
Name of the tutor
Business documents
The company's name and its logo
Any other relevant information about the document that needs to be disclosed
Books
Name of the book
Author
Graphic
Browse and download free printable cover page templates
If you don't have much time to create a title page from scratch, or don't know how to do it yourself, our templates will save you a lot of time. Our documents are pre-formatted and include standard components usually found in cover pages. They are absolutely free and fully editable. Download the file you like, and then edit with Microsoft Word, OpenOffice or Mac Pages. No registration is necessary, and the templates are distributed under Creative Commons license so they are truly free to download and use.
We are working hard to keep our repository growing. New files are added on a regular basis. If there is a specific designa you cannot find on our site or elsewhere feel free to let us know and we will do our best to create one – absolutely free. Notice "template request" link on the right of this page. Use it to send us your comments, feedback, and to request a template. If you would like to help our site grow please share a link to hloom.com. Keep in touch on Facebook or subscribe to RSS.
A few other useful resources