Free Memo Template
Download free samples fully editable in MS Word
Memo is used for business communication processes. Memo, short for Memorandume, is normally structured on semi formal basis and is usually not more than a page long. Following the conversational tone, the memo is written to the point and concisely to convey the gist of the problem being discussed. Mostly the business communications are on subject matters that are crucial to the sound running of the business. If these matters are not effectively communicated through the organization, chances of disruption in business operations are introduced.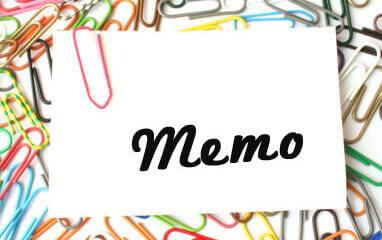 When it comes to memo template the theme of the document might be different but the outline is usually very similar and includes two sections, the Heading and the Message body. The heading section identifies the recipients, the sender, date on which the document had been sent and the subject, which explains the purpose of the communication in not more than five phrases. As the heading section ends, there is space provided to type the subject matter in detail.
Browse Free Memo Template samples
The memo templates on our site are available in a large variety of styles and they are absolutely free. Businesses may choose the one that best suits their taste and needs. The format provides a readymade structure of the memo and allows the user to simply fill in the blanks.
A few other useful resources