Travel bill format
Download free Travel Invoice Templates
TRAVEL INVOICE can refer to a Service Invoice template for travel industry, or to an Expense Report. This page offers invoice templates specially designed for travel agencies.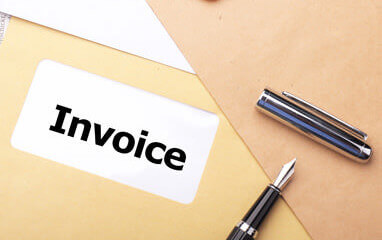 If you are looking for a different type of invoice please see other invoice templates we created.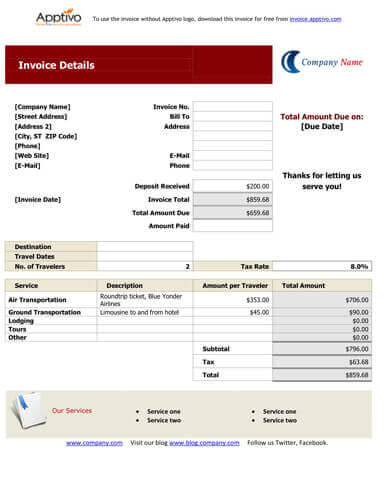 Description:

This is a professional invoice template for any travel agency. There are columns for services, description, amount per traveler, and total amount. Amounts are highlighted in another color for your convenience. Included at the bottom are sales tax, and total.

Size:
95 kB
Format:
doc
License:
Creative Commons
Downloads:
3,601
Type:
Free Download
Uploaded:
2011-06-24 13:23:00 / 2703
More Travel Bill Format Samples
Travel Invoice Template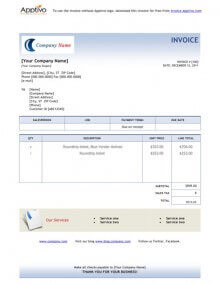 The invoice is made of two tables. The first consists of the salesperson's name, job, and payment terms which are usually due on receipt and due date, when the products have to be delivered. The other table contains the quantity of the products with the description and amount respectively.
Travel service invoice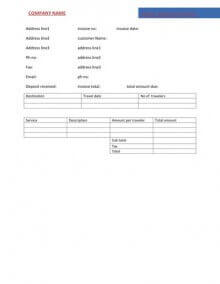 This invoice is for a travel agency; details such as the travel cost and other services can be filled in.