Featured In:
What Is a Cover Letter?
Conquer the process of how to write a cover letter with our ultimate writing guide! Learn how to write every section of your letter with the help of crucial preparation tips, practical cover letter examples and professional writing advice.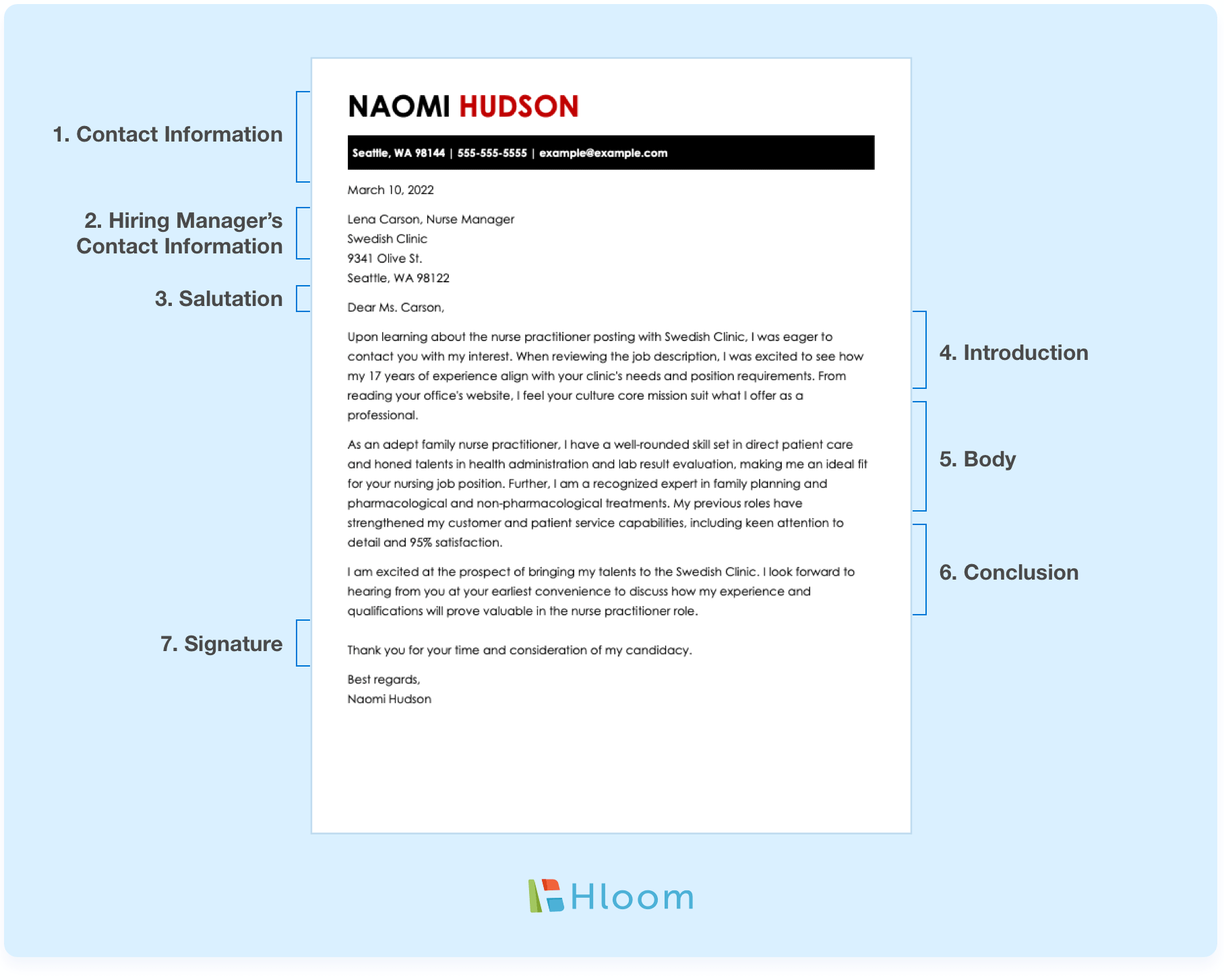 A cover letter is a document where you directly address and convince a potential employer as to why they should hire you for a role.
An effective cover letter uses narration to go in-depth about your professional skills, qualifications and accomplishments.
A cover letter accompanies a resume in your job application. It should never repeat what you highlight on your resume, but rather complement and expand on what you covered.
A Cover Letter Builder Saves Time and Streamlines Your Applications
Although this "how to write a cover letter" guide walks you through what to include in your document, our online builder upgrades your cover letter from a daunting DIY task to a simple automated process. Our online writing tool features:
Exclusive, customizable templates.
Pre-written and career-based suggestions.
User-friendly editing options.
Built-in spell check.
Unlimited online storage.
Why Do You Need a Cover Letter?
Including a cover letter in your job application is always a good idea because it gives you a chance to expand upon the skills and accomplishments you've listed in your resume. This document also helps you show more of your personality, convey goals, and talk about different aspects of your career in a way that can't be done in a resume.
How to write a cover letter: sections to include
1.
Contact Information: Your full name and contact information enables an interested employer to quickly contact your for additional information.
2.
Hiring Manager's Contact Information: Researching and including this information indicates your strong research skills, attention to detail, and understanding of the workplace's structure.
3.
Salutation: A polite greeting establishes a professional, respectful tone. Avoid generalized greetings such as "To whom it may concern," that remove the hiring manager's name and agency.
4.
Introduction: This first paragraph needs to establish a personal connection to the hiring manager and position as well as a brief summary of your related qualifications.
5.
Body: This paragraph or two builds on your previously mentioned qualifications by adding specific examples of your achievements or career progression.
6.
Conclusion: This final statement summarizes your previously mentioned qualifications and invites the hiring manager to contact you.
7.
Signature: This standard signoff indicates the end of the letter .
Prepwork: How to Write a Good Cover Letter
Before writing your cover letter or tailoring a downloadable template, you should first make sure you prepare beforehand. Similar to a resume template, a cover letter template should be tailored to a particular job, meaning you will most likely write a different cover letter each time you apply to a job. The following tips will guide you through gathering the necessary information and materials you need to write an effective cover letter:
Have your resume on hand: A cover letter should complement your resume, not repeat what it already says. Keep your resume handy (or build one if you don't have one) so you can refer back to it and include original information that amplifies what you shared in your resume.
Compile a thorough list of skills: Draw up a list of all the skills you possess to the best of your abilities; don't leave any skill behind, all of them count. Once you have that list, browse through the job description to catch any skills you didn't think of but are compatible with your abilities. If you have most of the skills required in the job ad, you have a good chance of getting hired.
Take note of specific accomplishments and quantifiable achievements: Think back on your previous roles and try to identify two or three instances where you excelled professionally. Gather quantifiable information, for example: productivity increases, the scope and effectiveness of marketing campaigns, or the number of sales you were responsible for. These are real-world examples of your capacity to perform skills that will impress employers when reading your cover letter.
Learn about the company you're applying to: Do your homework on the current state of the company. Research any innovations or initiatives they're taking on, their values, and the company's culture, for example. All of this will give you insight into what accomplishments you should highlight and find personal connections to the company that will make you seem like the ideal hire.
Find out to whom you should address your cover letter: Spend some time finding the person's name that's going to be reading your cover letter. If they're using in-house recruiters, you can browse LinkedIn to find who the hiring manager is. Another option is to address the letter to your potential supervisor should you get the role. The importance lies in showing the employer you're willing to do some extra work to include this detail to get your cover letter just right. The phrase "To whom it may concern" should always be avoided, instead opt for "Dear Hiring Manager/Dear Hiring Professional" as a last resort.
Reference cover letter examples: The average candidate isn't used to writing business letters. Search for cover letter examples for your desired role, which will show you the writing style and tone that will best fit your cover letter.
Upgrade Your Cover Letter
Writing a cover letter doesn't need to be a daunting task thanks to the help of our Cover Letter Builder. Our cover letter writing tool guides you through completing every step of the writing process. By taking in your career information, skills and writing style, the builder automates a personalized cover letter in no time. Our builder is your best choice for writing an impressive cover letter along with an integrated spell checker, professionally designed templates, and user-friendly customization tools.
How to Write a Cover Letter
Now that you've done all the prep work and collected all the information you need, you're ready to tackle the writing process. We'll begin this guide by breaking down the three main sections of every cover letter format: the intro paragraph, the body paragraph and the closing paragraph. Lastly, we will cover all you need to know about the remaining sections: the heading, greeting and signature.
1. Write a concise introduction.
This two to three sentence paragraph should clearly state your interest and reason for applying to the role. Often, applicants make the mistake of writing an uninspired, generic statement instead of taking the chance to address the company's needs immediately. Instead of trying to write a standard introduction, think about how to write a cover letter for a job?
The best way to reapproach the intro paragraph is to establish a personal connection to the role or company. This connection could be anything from your compatibility with the company's values, an interest in their business model, relating to their mission statement, or your desire to be part of developing their products or services. Show the company you know what they stand for and share your genuine interest in working with them.
Compare these good and bad examples of a cover letter's introduction so you understand how to structure your paragraph:
Bad Example
"I am writing to express interest in the editorial assistant position at Today's Bride magazine. I believe working for the magazine will surely further my journalism career."
Good Example
"I first read Today's Bride magazine in fall 2014, and immediately fell in love with its couture bridal photography, engaging articles and overall creativity. When I learned about your opening for an Editorial Assistant, I knew I had to apply. Because of my two years as an editor's assistant at Luxury Plate and five years of success as a sales associate at David's Bridal, I am confident that I am the best candidate to fill this position."
2. Build your case with one or two body paragraphs.
In one or two body paragraphs, charm a potential employer with your qualifications. No matter how well you wrote your opening statement, you still must convince your audience to continue reading your letter. More importantly, your assertion has to persuade employers to grant you an interview.
You can write these paragraphs in standard form or skimmable bullet points –– both writing styles are acceptable with job applications. More important is what to include in a cover letter. You should follow these steps:
1.
Build a case: Tie your relevant professional or educational qualification to the requirements stated in the job description. Use the language exactly as it appears. For example, if the job advertisement notes that the ideal candidate must have, "a strong understanding of calculus," do not just write, "I excel in all areas of mathematics." This is especially important when you consider how to write a cover letter for a specific role.
The term calculus is probably a keyword — keywords are crucial duties that are listed on the open job posting. These are often repeated or emphasized job responsibilities that are marked in bullet points or special font treatments. Explicitly include this information in your letter. Recruiters and employers may run cover letters and resumes through an applicant tracking system (ATS) that identifies top candidates based on the keywords in their cover letters and resumes. Mathematics is not the same as calculus to an ATS.
2.
Offer real-world examples: It is not enough to say that you're a hard worker. Prove your worth with industry-recognized quantifiable metrics. Take a close look at your professional accomplishments and find strong examples. If you helped a company earn or save money, then state the amount and percentage increase. Specify the number of projects you completed in a given time frame. Note the number of people that you managed or trained. Even if your past positions did not use metrics, you could still find examples to share.
3.
Personalize it for the job: Another big mistake job seekers make is failing to tailor their claims to the employer's needs. When choosing which skills and experiences to highlight in your letter, take a bit of time to figure out the company's needs for the job. This information can be found in the job ad. For example, the company might need a marketing manager with lots of experience creating digital campaigns. If you showcase accomplishments and skills that relate to mass marketing on print media, you might not seem like the candidate they're looking for, even if your claims are impressive.
4.
Don't repeat yourself: Do not restate your resume. Your cover letter provides context for your resume, and expands on any claims you hinted at on your resume.
When learning how to write a cover letter, don't be afraid to use pre-existing examples as helpful study guides. Use this cover letter sample of a body paragraph as a reference –– this applicant used quantifiable metrics and job-specific accomplishments to appeal to this hiring manager.
"You need a sales manager who has experience running a high-volume store. In my last position at Blu, we attracted an average of 10,000 customers every day. Despite the hustle and bustle, under my leadership, the store's overall revenue increased by 10% during my first year in the position. I trained 15 new hires that year, and 10 of them — all of whom were just teenagers — worked for us for at least 18 months."
3. Conclude by summarizing and showing gratitude.
Your letter's conclusion is the final section that potential employers will read before deciding whether or not to call you in for an interview. Therefore, it's critical to close on a strong professional note that makes your reader want to meet you. Reaffirm that you are the best fit for the position, express gratitude for your reader's time and repeat that you are interested in the job. In summary:
Reinforce your value: Start your conclusion by summarizing your claims from the previous paragraphs. Remember to keep the employer's needs in mind. Keep it short — ideally, one sentence is all you need to remind the hiring manager of your value.
Share your availability: State your interest in an interview and emphasize your desire to talk with your employer and discuss the position further. The tone here should be confident and enthusiastic.
Express your gratitude: Last, thank the reader for their time and consideration. This demonstrates respect. Skipping this may make you look entitled and ruin your candidacy for the job. Sign off in a way that shows that you are serious about the position. Write "Sincerely," "Respectfully yours," or "Best regards."
Common mistakes applicants make in their closing paragraph are repeating exactly what they said in their body paragraph, keeping this section too generic, and being overly aggressive or too humble with the tone.
Bad Example
In conclusion, I may not be tailor made for the job, but I believe I would bring a great work ethic and enthusiasm to the position of Junior Engineer. I am more than willing to learn on the job with the right guidance since I am a fast learner. I have references available upon request if you need them.
I'm eager to continue our conversation in person. How soon can we meet?
Regards,
Leila Gomes
Good Example
"To summarize, I believe that I am a strong candidate for the Junior Engineer role at BART because I excelled in BART's internship program — this includes my team's first-place win in the intern project challenge and consistently making accurate calculations. BART plays a necessary role in the Bay Area, so I would welcome the chance to learn more about the position and how I can help BART meet its needs.
Thank you for your time and consideration.
Kathryn Lucero"
4. Format your heading correctly.

The heading of your cover letter should follow the format of a business letter, meaning that it begins with the contact information, followed by the date and the recipient's information. For your personal information, you want to do the following:

Keep the tone professional by using a professional name, not a nickname.
Use a professional and current email address and phone number.
Include a link to your online portfolio or LinkedIn profile.
Include your current city and state, but feel free to omit your street address.

Check out this example of a cover letter heading:
5. Open your letter with a greeting.
Say goodbye to generic or unaddressed greetings, such as "To Whom It May Concern" or "Dear Sir or Madam." Thanks to the internet, you can easily find the name of a department's hiring manager or HR representative. It is best to personalize your cover letter to the person who will ultimately read it, such as "Dear Principal Margot Florent."
Always use "Mr.", "Ms." or "Dr." when referring to the recipient, never use "Mrs." or any other title as it would seem you're assuming the person's marital status, which doesn't come into play in a business letter.
6. Finish with your signature.
Close your letter by signing off with "Sincerely," "Respectfully yours," or "Best regards," alongside your name. You can include your handwritten signature if you want to add a personal touch, but that's not necessary.
7. Go over the formatting of your letter.
Once you have written all the sections, revise the cover letter's format to make sure everything is up to standard, for example, keeping your cover letter one-page long, consistent indentation and paragraph breaks, the usage of bulleted lists, and the appropriate template. After all, this is a serious business letter and it should look sharp, organized and expertly styled.
Cover Letter Examples Based on Job Needs
Every job and company is unique. You can easily edit your cover letter to address the specific needs of each new job you apply to. You can do this by carefully reviewing each open job description and referencing existing resume/cover letter examples from your job-seeking peers. Think of these samples as study guides that can help you learn the practical.
Using examples as a reference is a great way to fine tune the contents of your letter. We have deep well of cover letter examples broken down by industry and job titles to help you customize your application materials for each role.
Writer

Event Coordinator

Financial Analyst
Let's Work on Your Resume
Now that you've learned to build an excellent cover letter, you should have a great resume to match.
FAQ
Where can I find free cover letter templates?
Our library of cover letter templates offers free downloadable and premium templates that will elevate the look and feel of your document. Whether you're looking for a basic design or a more contemporary style, we've got what you need.
How do I include a referral in a cover letter?
If you have a personal connection to the company — perhaps you know an employee or you are a longtime fan of its products — who is willing to act as a referral, you can state this in your opening paragraph. Consider sharing a story about how your professional ties to your referral sparked an interest in the company.
How do you write salary requirements in a cover letter?
Your cover letter is part of a professional application, and it's fair to think about addressing your salary requirements. But, you should not mention your salary requirements in your letter. Your cover letter is an introduction and you haven't yet proven that you're a strong candidate for the job. There will be time to discuss your salary requirements further into the interview process.
Do hiring managers read cover letters?
A surprising study conducted by one of our sibling companies indicated that only 26% of recruiters read cover letters. However, recruiters are responsible for trimming down candidate pools that average 200 applicants to five or so strong candidates whom they then forward to the hiring manager. And almost every hiring manager does read the cover letters. After all, these are the same managers who will work with and mentor you if you land the position — they'll want to be sure of your skills and communication abilities before they meet with you.
Is a CV a cover letter?
Although a curriculum vitae and a cover letter start with the same letter, they are uniquely different summaries. A curriculum vitae is a professional document that summarizes all of your professional experiences and connections, academic experience, conferences and publications, and unique skills. It is far more detailed than a standard resume and is usually used in academia, research and international job markets.
Your cover letter is a personal message tailored to a hiring manager. It's purpose is to support your resume and create a personal connection between you and a potential employer. It's not a list of qualifications — it's a few examples of your accomplishments that helped to define your efficiency and skill.
How to write a cover letter for a job overseas?
If you're writing a cover letter for a job overseas, you'll need to fully understand the country's language to properly craft a convincing letter. Let's assume you're applying for a job in a foreign English-speaking country. Don't think that writing this letter will follow the same rules you know from your job search experience in the U.S. A key aspect you need to check — preferably with a native speaker or someone who has worked in that country — is making sure you update your letter to match the country's version of English (British, Canadian and Australian English have different grammar rules and spelling. The job application process in some foreign countries, especially Europe, tends to be much more formal, so shifting your cover letter's tone to one a tad more serious is recommended.