Word 2019 Resume Templates To Land the Job
Awesome Resume Styles Ideal for Your Career
When you first enter the job market, you face a competitive environment. This is why it's important to make sure your resume stands out with
great content
. It's also important to pay close attention to how the document displays this information. The most relevant and useful experience and skills won't matter if a hiring manager never reads them, making resume formatting an important tool in every jobseeker's tool box.
A resume can stand out because it's exceptional or because it's poorly put together. When you format your resume correctly, hiring managers can read this document more easily and quickly understand why you are the best candidate for a position. Effective formatting doesn't have to be time-consuming. We offer Word 2019 resume templates so you can focus on writing a great resume with the knowledge that your formatting is spot-on.
Why Use Word 2019 Resume Templates?
You might think that finding the right format is too difficult or complicated to attempt. However, the designs of these Word 2019 resume templates make the formatting as easy as possible so you can devote more energy to your qualifications. A template can help you with the following aspects of your resume:

Automatically format it in a functional or chronological style

Make sure an applicant tracking system can find the important information

Easily add images and graphs

Ensure your resume has clean formatting


It's important to remember that a resume template is just a starting point. You still need to ensure that you tailor this document to your specific situation and qualifications.
Traditional Word 2019 Resume Templates
For many industries, a traditional resume is sometimes the best approach. This layout usually includes white space to make the document easy to read. A traditional style allows you to demonstrate your accomplishments and experience through a chronological format. To make Word 2019 resume templates look more sophisticated, you can add bold headings, shading, and a different style of bullet point.
Modern Word 2019 Resume Templates
If you want to blend creativity with a sophisticated style, a modern format is a great choice, especially if you are trying to get a position with a startup. Word 2019 resume templates allow you to add links to your social media profiles so employers can see how your interests align with their company's goals.
Changing Careers Word 2019 Resume Templates
When you want to work in a new industry, it's a good idea to change the format of your resume. This is because a standard chronological format shows your accomplishments in a specific industry. On the other hand, a functional format can demonstrate the skills you bring with you as well as your qualifications. This format allows you to emphasize what makes you a great candidate, even when you are new to an industry.
Entry Level Word 2019 Resume Templates
First-time jobseekers can have a professional resume even though they don't have much experience. Include any volunteer work you have to demonstrate you are willing to take on new responsibilities, and list your coursework that is relevant to your desired position. Look at our
templates for entry level resumes
to see how you can make your first resume stand out.
Creative Word 2019 Resume Templates
If you work in arts or design, a creative resume can be a compelling way to show employers how imaginative you are. Word 2019 resume templates can help you insert photographs to showcase your work and arrange the text and images to achieve a unique layout. Gather some ideas by looking through our
creative templates
.
What To Say in Your Resume
When you write your resume, there are a few elements you always need to include. Word 2019 resume templates usually include these sections, but it's up to you to ensure the content
catches the attention of recruiters
.
Contact Information

List your contact information at the top of your resume so hiring managers know how to reach you. You usually do not need to put your full address, but you should include your state and city of residence. Make sure your phone number is easy to read by enclosing the area code in parentheses. Additionally, it is important to have an email address that sounds professional.
Summary

Because employers know you are seeking a job, you can typically omit an objective statement. Instead, write a four- to six-line summary of your experience and qualifications. This is especially valuable if you want a position in a different industry or are just beginning your career. Write this statement in the first person and include sentence fragments. It is acceptable to write something such as, "Two years of experience supervising new trainees."
Skills

List your skills that are relevant to the position you are applying for. You can include languages you speak, technical programs you know how to use, and soft skills such as active listening. You can tailor your skills to a specific position by incorporating keywords from the job description. This section usually should list between four and six skills.
Work Experience

Instead of simply listing your job responsibilities, add information about projects you worked on and accomplishments you received recognition for. You should also incorporate metrics. If you increased sales by 10% one quarter or helped develop a plan to save your company a certain amount of money each year, include these numbers to demonstrate your capabilities. Use action words such as "implemented" or "developed" to begin each bullet point.
Education

This section can include your certifications and professional development courses as well as your degrees. You can usually omit your graduation date and GPA if you have been out of school for a long time. Jobseekers who recently graduated can include their GPA, as well as campus organizations and internships. If you are still in school, include your expected graduation date.
Why You Should Use a Resume Builder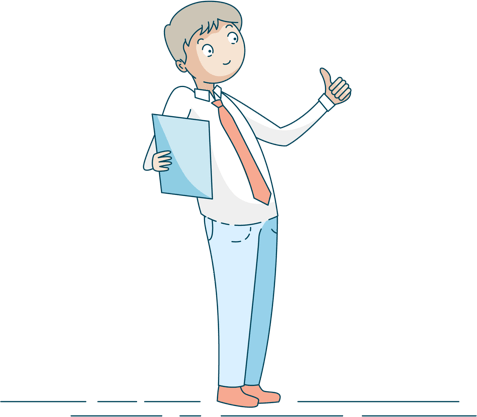 While Word 2019 resume templates are a fantastic way to get your resume started, you may also want to look at a
resume builder
. This tool is a great way to quickly tailor your resume when you are applying for several jobs at the same time. It also gives you several different templates to choose from to make designing this document as easy as possible. Some resume builders generate possible interview questions based on the skills and experience you list.
There are numerous benefits to using a resume builder. These are some of the things this tool can help you with:
• Scanning your resume for formatting, grammar, and spelling mistakes and typos
• Allowing you to enter your work history and experience without worrying about formatting, because the resume builder automatically applies the correct format
• Creating several versions of a resume that you can download and keep at hand
• Preparing unique cover letters for each job application