Free Home Health Aide resume sample
Sculpting a great home health aide resume – use our free MS Word example and tips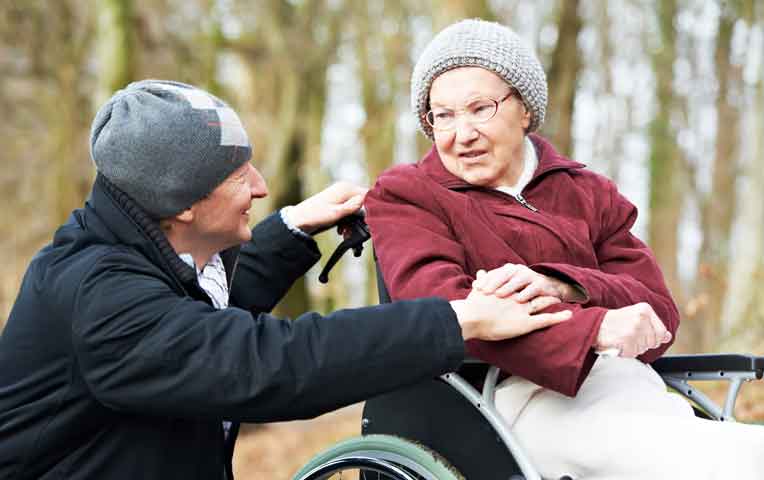 Becoming a home health aide is a decision that many interested in helping others make. It is a challenging, but most importantly rewarding career that will be in high demand for many years to come.
The main responsibilities of a health aide are:
Monitor the health of patient, both physically and mentally
Control food and medicine portions, as well as exercise
Complete basic housekeeping errands and chores
Assist patients as needed (if they have issues walking etc.)
Teach family proper way to care and interact with patient
Record progress or health status
Maintain comfortable environment
Health aide will, as the title suggests, live in-home most of the time so that he or she can provide care in emergency situations and on a daily basis as needed. It is a very involved job for people who can handle the high workload and consistent interactions, as well as high pressure situations.
Sample Home Health Aide Resume
If you're not quite sure what to include on your health aide resume, feel free to use the following resume sample to get you started.
Home Health Aide Resume - Experienced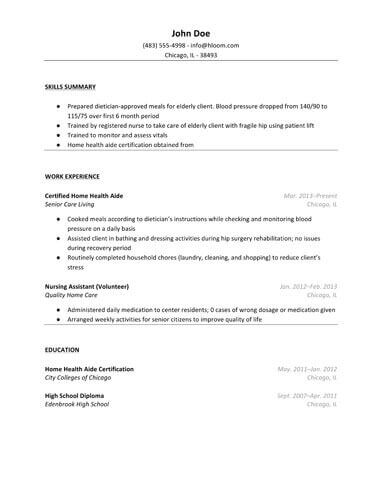 Sample Home Health Aide Resume for someone with previous experience.
Size: 183 B
Downloads:

1485

Filename: home-health-aide-resume-experienced.docx
Uploaded: 2015-04-12 14:10:00 / 7958
Download
If you lack experience, don't panic. As long as you present all your skills and ability as well as you can, you should be able to find a position that includes some basic training and opportunities. It may take some time to move past basic responsibilities, but you'll soon be doing the work you wanted.