Potty Training Charts
Use Free Printable Potty Reward Charts to be Done with Diapers Fast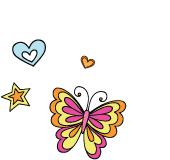 As you start a potty training program with your child, it can be difficult to track how they are doing with the number of accidents versus successful trips to the bathroom. However, a great potty training chart will help you to track this so you can focus on adapting your strategy as your child is ready. You can get our free printable potty training chart here and learn how to best use them to your advantage below.
How to Use Potty Charts
For potty training success, it is important to have a visual for you and your child and give a sense of achievement.
Our Everyday Life
notes that the use of a sticker chart is a "tried-and-true potty training method," but you need to know how to use it. Here are five tips to help your little one know both what the chart is and get excited to use it as part of your potty training kit.
Hang it-

By seeing the chart constantly, it will remind your child to use their potty seat instead of going in their diaper or training pants. Since it's a new concept for them, they will need many reminders to let you know when they need to go, and this chart is just one extra visual reminder.

Use stickers-

Stickers or stamps are a great way for your child to see their potty training success. They can see the chart on the wall and get excited over how many stickers they have on there, especially when those stickers are of their favorite character.

Discuss-

You will also need to explain to your kid what you are doing, and why they are getting the stickers. This will help get their eyes on the prize and want to toilet train to fill up the potty reward chart.

Constant reminders-

Kids will also need your help to remind them to let you know when they have to go. Tell them "let mama know when you need to use the big boy potty" and point to the chart so they think about if they have to go or not.

Frequent use-

You will want to make sure your child fills up their sticker chart with frequent trips to the bathroom. Keep them on a potty schedule with plenty of liquids on your potty training days so they get to put a lot of stickers up to build up the excitement.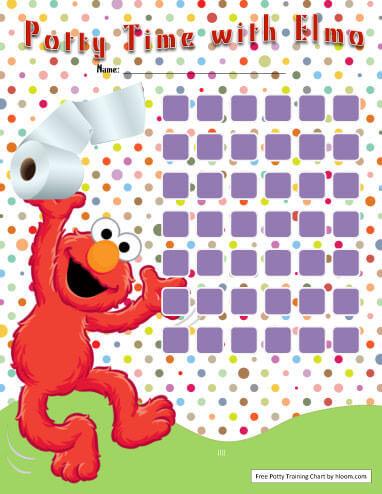 Size: 749 KB
Downloads:

18777

Download: zip and docx
Download
FEATURED TEMPLATE
Elmo Potty Training Chart
This six-week chart is a great way to begin your child's potty-training journey – especially if they're fans of Elmo.
Explaining the Chart for Kids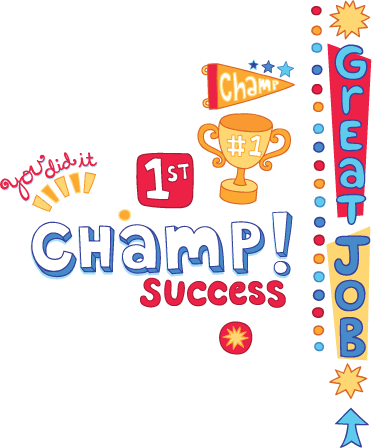 The most important part of using the chart for toilet training is knowing that your child understands it. This will get them excited and want to use their potty chair. Follow these steps for telling your child about the chart:
Describe what the chart is for-

When your child sees the Mickey Mouse potty chart on the wall, they just see their favorite character. Show them that the chart gets a sticker each time the potty is used so they understand how to earn the rewards.

Get them involved-

Let them put up the sticker or stamp, or if they prefer, use crayons to mark off each box. This will get them excited to do it each time they have a successful trip to the bathroom.

Pick the right reward-

Make sure you have a reward that the child will get excited about. Perhaps each time they keep their training pants dry with a successful trip to the big boy potty, they get a sticker. If they have a bowel movement, which is more intimidating on the toilet for kids, they get a sticker and an additional reward for extra incentive.
Choosing Rewards

The use of positive reinforcement instead of punishment will be much more effective for your little one when it is time to toilet train. However, you will need to choose the reward that works best for your family. Many parents on
Baby Center
gave their advice on different treats to reward with. Here are some additional ways to pair rewards with the potty training sticker chart.
Each Square-

If your child likes stickers, being able to put the sticker on their chart may be enough reward for them to begin with. If not, consider a very small reward, such as one M&M or a new crayon, for each square.

Each Row-

If they just get the sticker for each square, think about giving a small treat each time they complete a row on the potty training reward chart. This will keep them interested and work toward having potty time success to complete the next row. If you want to keep it from being a physical item, try the happy jar idea from Parenting where they can pick one of their favorite activities to do instead of a toy.

The Sheet-

Once they fill a sheet, let your child cash it in for a bigger reward. You can decide what is the best option for your child, but here are a variety of ideas:

A new toy
A trip to the park
Half hour of screen time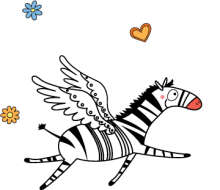 Free Potty Charts for Boys and Girls
If you are ready to get started and put that potty training book you read to good use, click on one of our free printable potty charts below. Find the one with your child's favorite character to get started, and begin your little one's transition out of diapers.
You Did It
Potty routine task chart
Artsy daisies
Giraffe 5 stars 5 weeks
Dinosaur Creatures
Colorful Spongebob Smiles
Scary Monsters for six weeks
Daily Schedule Star chart
Pee and Poo Achievements
My Rewards
Lets talk about poo
My Awards with Prize Images
Yoy and Ooops
Sonic Race progress chart
Stairs to potty success
I can do it stars and smiles
For Boys
Batman weekly chart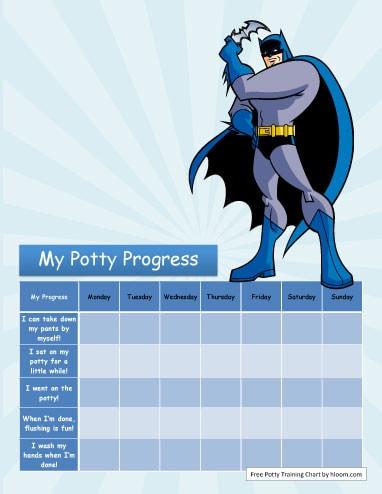 This comprehensive, weeklong chart is a great place to start any young fan of Batman on their potty training journey.
Size: 183 B
Downloads:

5234

Filename: batman-weekly-chart.docx
Download
Cool Cars Potty Chart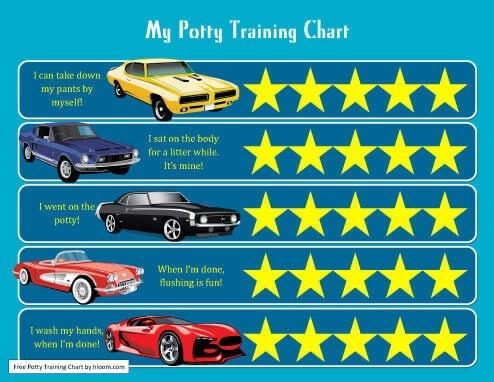 Potty training chart for your baby boy with toy cars. Write down your own targets, and mark progress by placing stickers on stars.
Size: 571 KB
Downloads:

4082

Filename: Cool-Cars-Potty-Training-Chart.docx
Download
City Boy Potty Chart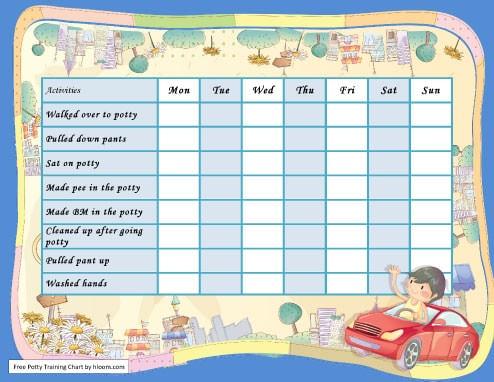 This weeklong, super-comprehensive chart is a great way to break down the potty training process into manageable and measurable steps.
Size: 183 B
Downloads:

3533

Filename: city-boy-potty-chart.docx
Download
Pirate Reward Chart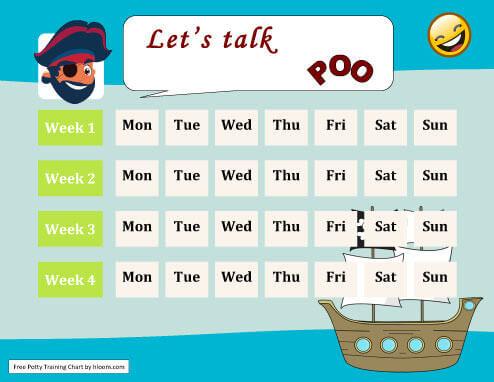 This month-long, pirate-inspired chart is sure to inspire your little ones to a successful venture onto the open seas of potty training.
Size: 195 KB
Downloads:

3426

Filename: Pirate-Potty-Training-Reward-Chart.docx
Download
Lightning McQueen Cars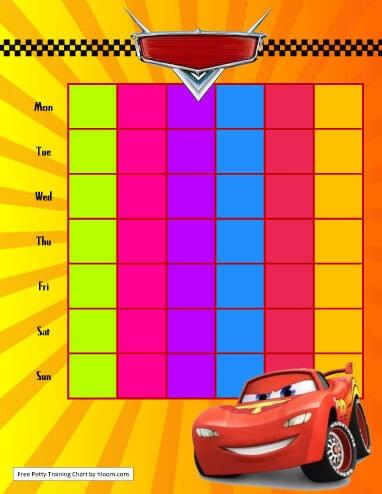 This Cars template should, with Lightning McQueen's stellar grin on the bottom, provide great motivation and excitement for youngsters who want to grow up to beat the competition.
Size: 183 B
Downloads:

6317

Filename: lightning-mcqueen-cars-chart.docx
Download
Spiderman weekly chart
This comprehensive, weeklong chart is a perfect place to start any tyke who loves Spiderman on their potty training journey.
Size: 183 B
Downloads:

5237

Filename: spiderman-weekly-chart.docx
Download
Spiderman Monthly Chart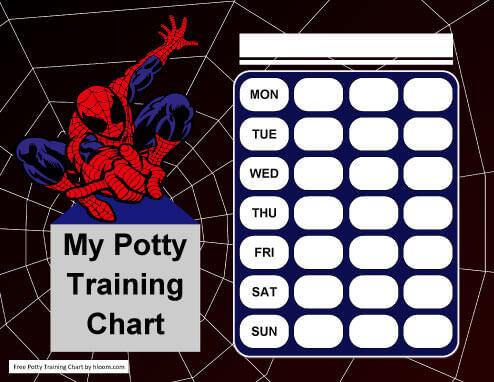 For little ones who want to grow up to be "like Spidey," this potty training chart can log three weeks of their journey from metaphorical small-town goober to world-class hero.
Size: 183 B
Downloads:

4339

Filename: spiderman-monthly-reward-chart.docx
Download
For Girls
Hello Kitty Reward Chart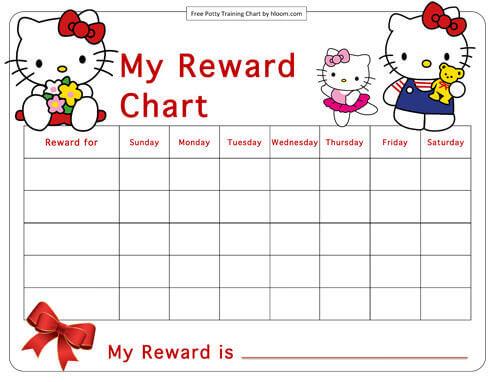 Favourite character of so many baby girls, Hello Kitty, comes to help you with potty training. Mark your progress with stamps, stickers, markers, or crayons, and don't forget a cute hello kitty reward.
Size: 225 KB
Downloads:

6102

Filename: Hello-Kitty-Potty-Reward-Chart.docx
Download
Princess And Flowers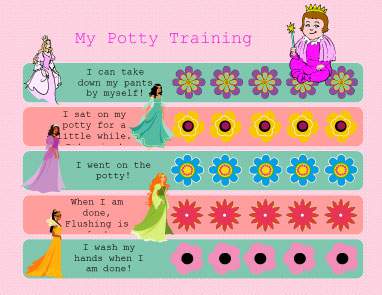 Very soft and feminine potty training chart for your baby girl with different princess characters and flowers to put stickers over.
Size: 183 B
Downloads:

3708

Filename: princess-and-flowers.docx
Download
Puzzle Piece Princess
The puzzle pieces representing the days can help you explain to your child how they're building themselves into "big kids" – one piece at a time, until the puzzle is complete.
Size: 183 B
Downloads:

3244

Filename: puzzle-piece-princess.docx
Download
Pink staircase to reward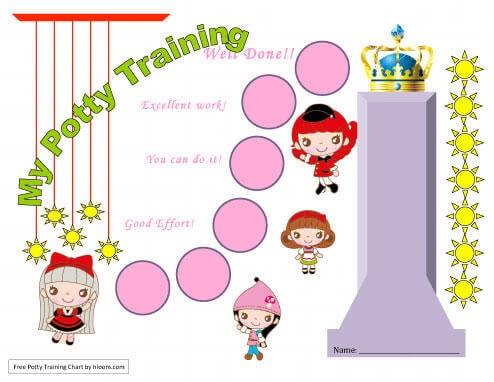 This six-day chart is designed to be like a staircase to reward – for every day of successful potty training, they rise a little closer to their goal.
Size: 183 B
Downloads:

3096

Filename: pink-staircase-reward.docx
Download
Cute chibi girl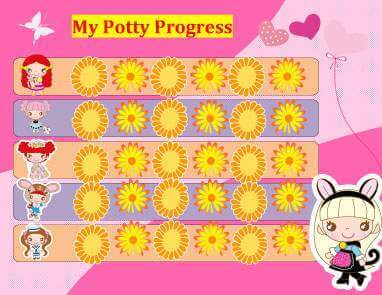 Pink girly chart with butterflies, dolls, hearts, and flowers. Use stickers to mark potty progress.
Size: 425 KB
Downloads:

3162

Filename: Potty-Progress-Chart-for-Girls.docx
Download
Cute doll Chart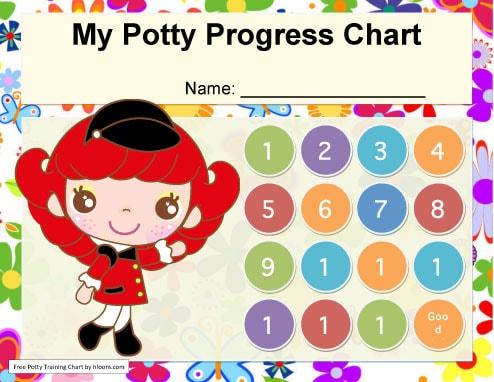 Vibrantly colorful chart to start your daughter on her potty training with two weeks of logging space.
Size: 183 B
Downloads:

3046

Filename: cute-doll-chart.docx
Download
I can do it reward journey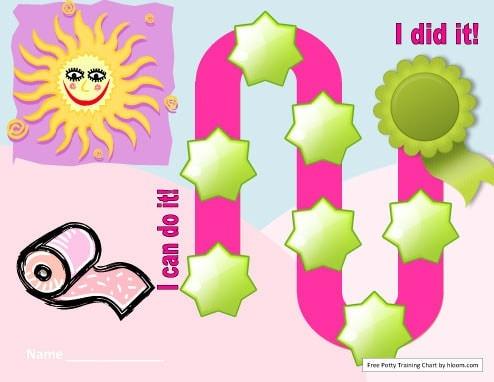 This week-long chart has an emphasis towards toddlers who are earning a reward through their successful potty training.
Size: 183 B
Downloads:

3412

Filename: can-reward-journey.docx
Download
Clouds and Hearts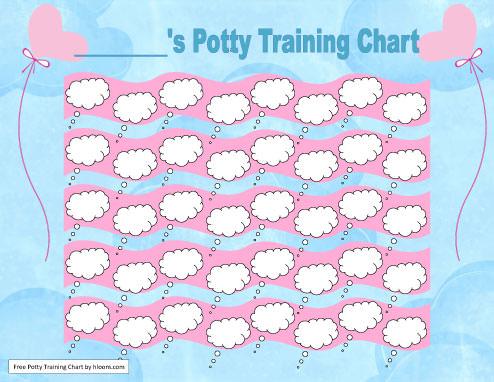 This cute, simple chart will give you forty days of logging in the successes of your little one.
Size: 183 B
Downloads:

3817

Filename: clouds-hearts.docx
Download
My diaper stays dry all day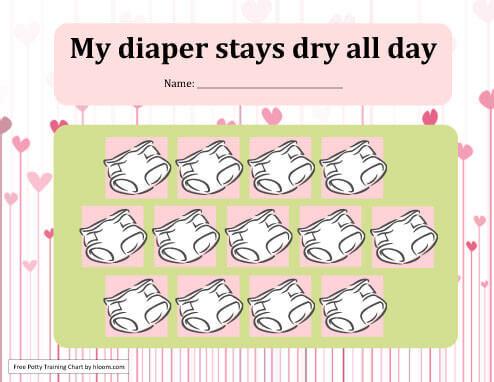 This thirteen-day chart, specific to logging the days your child manages to finish with a dry diaper, is an easy way to focus you and your toddler's attention on the tangible results of potty training – that is, it draws attention to the fact that they will have a clean diaper at the end of a successful day.
Size: 183 B
Downloads:

3234

Filename: diaper-stays-dry-day.docx
Download
My Potty Progress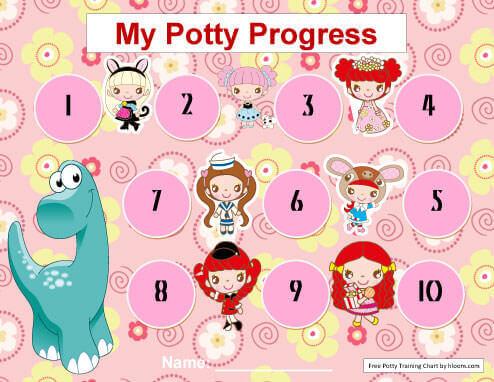 This ten-day chart designed for girls is a great place to start logging your toddler's training successes.
Size: 183 B
Downloads:

3306

Filename: potty-progress.docx
Download
Pink Hearts and Teddy Bears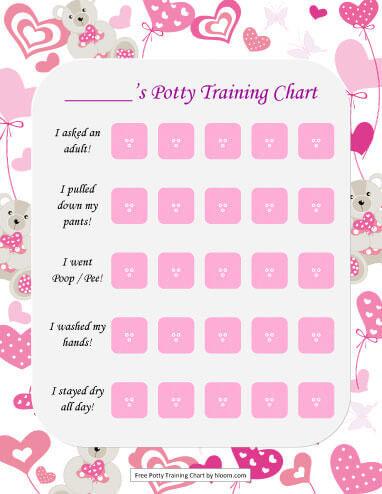 This comprehensive chart logs five day's worth of training on its pink, heart-laden surface.
Size: 183 B
Downloads:

3826

Filename: pink-hearts-teddy-bears.docx
Download
Treasure Box Money Reward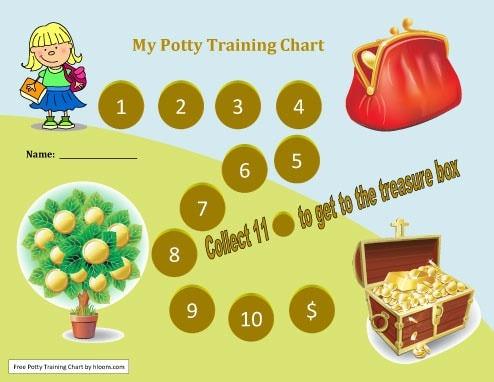 This eleven-day chart is aimed at toddlers who are going to earn a reward for the successful completion of their potty training.
Size: 183 B
Downloads:

3277

Filename: treasure-box-money-reward.docx
Download