Featured In:
Table of Contents
Here are more resources that can help you
Whether you are an expert in handling the financial data of a company or want to pursue a career in the accounting industry, you need a resume to pitch your expertise and potential to prospective employers. We walk you through the process with a detailed writing guide, practical accountant resume examples and free downloadable resume templates.
Accountant Resume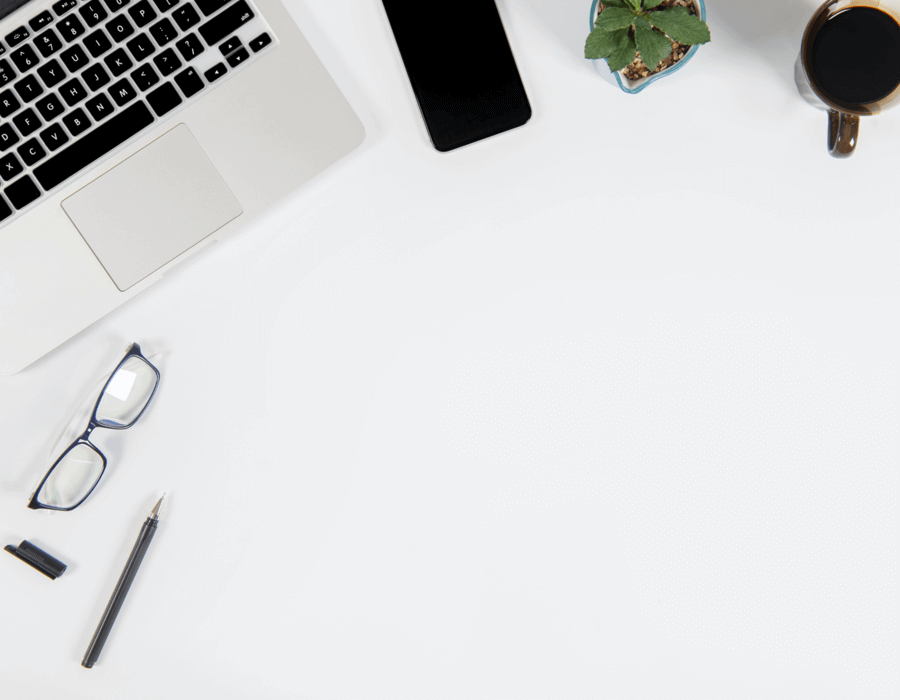 Accountant Resume
Take a look at this elegant and straightforward accountant resume to understand its sections and how to personalize your resume.

Your resume should have the following sections:

Your name, location, contact number and email address will go at the topmost section of your resume.
The professional summary section will provide an overview of your skills, experience and accomplishments.
The work history section will include your work experience in reverse-chronological order.
The skills section will consist of six to eight of your soft, hard and technical skills.
The education section will showcase your academic details and achievements.
You can also add custom sections for job-specific or industry-related certifications, licenses and awards.
Free Downloadable Resume Templates
Prepare to Write Your Resume
Employers will review your resume to consider you eligible for a particular position or role. So, your resume should be clear, relevant and easy to read. Consider a few tips and information to achieve an impressive personalized resume.
Gather all your experience, skills, education, accomplishments, certifications and licenses to prepare for your resume. Select details depending on the industry or position you are applying for to create a brief and relevant resume.
Add your unique and best accomplishments in the professional summary and work history section.
Read the job description thoroughly and note essential and frequently used keywords and phrases to ensure the same. A detailed resume with the right keywords has a higher chance of getting selected. Most companies use applicant tracking systems (ATS) to scan resumes.
Use active language on your resume. Focus on making each sentence concise with strong adjectives and action verbs. For instance, write "monitored financial records thoroughly" instead of "financial records were thoroughly monitored by me."
Proofread and edit your resume to ensure no grammatical or spelling errors. Verify that your resume does not look too cluttered. Likewise, pay special attention to fonts and spacing to achieve a professional look.
Check our resume examples for more tips and information. Find relevant skills and accomplishments for specific jobs or positions to add to your resume.
Choose the Right Resume Format
Your resume content needs to have a proper structure or frame to communicate your best details effectively. The three standard resume formats serve this purpose, so let's break them down: chronological, functional and combination.
Most applicants and employers prefer the chronological format as it provides a detailed overview of a candidate's work history in reverse chronological order.
The functional format focuses on skills over work experience and is an excellent option for entry-level professionals, career changers and candidates with employment gaps or freelancers.
The combination format is designed for professionals with a diverse skill set and considerable work experience. It blends the essential features of the first two formats and is ideal for midlevel applicants.
Visit our resume formats guide and choose the appropriate format for your resume.
Chronological

Functional

Combination
How to Write Your Resume With Examples
After you have decided on your resume sections and format, let's move to resume content. The writing process can get tricky, but we can make it easier with the proper suggestions, writing tips and practical examples.
1. Make your opening statement effective.
The opening statement on your resume will essentially serve as a brief introduction to your professional skills, experience, achievements and goals. There are two known strategies to write it — the summary statement helps you highlight your most relevant and impressive skills and accomplishments in a particular position or industry. The career objective helps you highlight your goals and desire to improve your accounting skills in a professional setting. The career objective strategy works quite well for freelancers, entry-level professionals or career changers with transferable skills.
If you are working on your accounting resume, here's a poor and a good example of an objective strategy.
Poor example:
"A diligent and reliable individual looking for the opportunity to work as an accountant at Saturn Communications. Hoping to contribute to business growth with my exceptional skills."
The above example does not allow the hiring managers to assess the candidate's capabilities because it lacks necessary details.
Good example:
"A diligent and hardworking accounting intern with exceptional financial management and reporting skills. Experienced in handling general ledger accounting, budgeting and cash flow analysis and motivated to gain more experience in the same. Eager to work as an accountant for Saturn Communications and hone my skills."
The good example is much more comprehensive than the poor example in the following ways:
The candidate meets the lack of formal experience as an accountant by mentioning their accounting internship. Internships can help enhance being considered more for a particular role.
The candidate mentions two essential skills in the accounting profession.
A brief mention of three areas where the candidate gained experience as an intern and wants to grow as an accountant.
To master the summary statement strategy:
Include the number of years you have worked as an accountant if you have experience.
Talk about any significant achievements, such as "significant cost reduction percentage" or "increase in productivity." We recommend adding quantifiable accomplishments to allow employers to understand your potential and expertise well.
Briefly introduce two or three of your best skills to the hiring managers.
Consider the following summary statement for the accountant position:
"Competent and diligent accountant bringing over seven years of experience with exceptional financial management and reporting. Accomplished a 35% cost reduction by planning and implementing budgeting strategies. Reliable professional with great analytical and communication skills. Looking for the opportunity to work as an accountant and contribute to business growth in the media services industry."
2. Include a strong skills section.
The skills section on your resume will include around six to eight skills. We recommend displaying your best and most impressive skills related to each specific accountant position to which you apply. You can also showcase other skills in the opening statement or work history section.
The skills section of a functional resume is different from chronological and combination resumes. A functional resume focuses on skills and allows you to elaborate on them in bulleted format by describing duties and accomplishments. This will enable employers to understand the level of your skills.
Let us understand better through an example.
Skills
Financial Management
Assist in identifying and implementing cost-reduction procedures.
Implement new techniques that reduce financial risk by 48%.
Monitor and produce concise daily financial reports.
Adding numbers and percentages to your description is an excellent way to impress the hiring managers. Whether seasoned accountants or aspiring accountants, both require soft, hard and technical skills.
Soft skills, also called natural abilities, are essential to conducting your work smoothly, whether independently or in a team. A few recommended soft skills for accountants are:
Attention to detail
Great communication skills
Organizational skills
Analytical skills
Problem-solving attitude
Critical thinking skills
Ability to work under stress
Time management
Patience
Leadership
Hard skills, also called job-specific abilities, allow you to complete tasks effectively and ensure productivity. The hard skills that we recommend to accountants are:
Financial management
General ledger accounts
Payroll
Budgeting
Cash flow analysis
Mathematical skills
Business knowledge
Financial reporting
Balance sheets
Understanding of tax laws
It is essential to gain knowledge of digital tools and software that can enhance efficiency and increase productivity in our digital world. These are called technical skills, and here are a recommended few for accountants:
Accounting software such as QuickBooks and Xero.
Google Workspace such as Gmail and Google Sheets.
Sales tax compliance software such as Vertex and TaxJar.
Accounting close software such as BlackLine and FloQast.
Cash management tools such as Entreflow.
Invoicing software such as Bill.com and VersaPay.
Payroll management such as Payscale and OnPay.
You can visit our Resume Builder and find more job-specific skills and suggestions to create an impressive accountant resume.
3. An impressive work history section is essential.
Your work history section should be impressive to impact the hiring managers and increase your interview chances positively.
Your work history section should be concise, comprehensive and reverse chronological order. For each entry, mention the job title, company name, location and dates of employment. Include tasks, responsibilities and achievements in a bulleted format under each job title entry.
To understand how to write your work history section effectively, look at these poor and good examples of an accountant resume.
Poor example:
Work History
Feb. 2015 — Current
Accountant | Saturn Communications | Miami, FL
Manage budget and achieve a reduction of cost.
Monitor financial statements and create reports.
Maintain journal entries.
A work history entry that does not clearly communicate a candidate's duties and accomplishments will fail to impress employers. We know that this job seeker is aware of regular accountant responsibilities, but as hiring managers, we couldn't gauge how effective they are at managing budgets or how many reports they can accurately create based on this accountant resume example.
Good example:
Work History
Feb. 2015 — Current
Accountant | Saturn Communications | Miami, FL
Manage a budget worth $2.5M and achieved a 20% reduction in cost.
Monitor financial statements and create 15+ weekly reports.
Maintain daily expense entries to ensure maximum productivity.
This example of a work history entry is good because it communicates the candidate's experience and skills in detail. The candidate enhances their employability by including inferable metrics.
Let us take a look at the tips to create a well-curated work history section:
Ensure to add relevant job titles in reverse-chronological order.
Include skills, tasks and achievements that can convey your potential as an accountant to the hiring managers.
Include powerful adjectives, action verbs and keywords from the job description in each entry.
Add numbers and percentages to your tasks and accomplishments, such as the number of weekly reports created.
4. Include your educational details, certifications, licenses and contact information.
Education
The education section on your resume will include your academic details and accomplishments in the following format — degree, name of institution, location and graduation dates. If you have multiple degrees like a Bachelor's and a Master's, use the reverse-chronological order.
If you want to pursue a career as an accountant, earn a finance, accounting or business degree. You can acquire more skills and enhance your knowledge in the accounting profession through training or internships.
Certifications and licenses
Earning certifications and licenses is a great way to grow professionally throughout your career as an accountant.
Consider the following certifications:
Certified Management Accountant
This certification is a great way to hone your financial management and accounting skills.
Certified Public Accountant (CPA)
This certification can assist accountants in becoming eligible to be state-licensed professionals.
Certified Financial Analyst (CFA)
The certification verifies an accountant's knowledge of portfolio management, investment analysis, economics and ethical standards.
Certified Fraud Examiner (CFE)
Showcase your expertise in fraud examination through this certification.
A few more certifications for accountants are:
Certified Internal Auditor (CIA)
Chartered Global Management Accountant
Financial Services Audit Certificate
Project Management Professional
Chartered Certified Accountant
Certified Forensic Accountant
Contact information
Complete your resume with your name, location, contact number and email address.
Free Downloadable Resume Templates for Accountants
Download these unique resume templates to your word processor, format the sections and include your essential details to apply for your desired position and impress the hiring managers.
FAQ
Updated: October 20, 2022
What are the top three skills of an accountant?
A company's prospects depend on how competent its accountant is in their role. Employers will look for candidates with the right skills, so here are the top three skills we recommend adding to your resume — analyzing financial statements, general ledger accounts and payroll.
How can an accountant stand out?
If you wish to stand out as an accountant and consistently put forth promising performance in your role, a few qualities that you need are self-confidence, integrity and business awareness. You can also acquire certifications in your field to ensure professional growth and appeal to more prospective employers, such as the International Accredited Business Accountant (IABA).
What is a good objective statement for an accountant?
A good objective statement for the accountant position should effectively communicate your skills, experience and achievements. Consider the following sentences for your objective statement if you are at the onset of your accounting career — "A hardworking accounting intern looking for the accountant position at Saturn Communications. Excellent mathematical reasoning skills and critical thinking."
Likewise, if you are an experienced accountant, your statement can include: "Diligent accountant with five years of experience, skilled in accurate monitoring and management of financial statements."