Featured In:
Table of Contents
Here are more resources that can help you
Auditors are responsible for reviewing and verifying financial records to ensure that an employer or client observes tax laws correctly. As a potential auditor, you should have a resume detailing your capabilities and strong work ethic. The following suggestions will help you in this endeavor.
Explore our entire collection of downloadable resume examples and our free and premium resume templates to help you get your next job!
Auditor Resume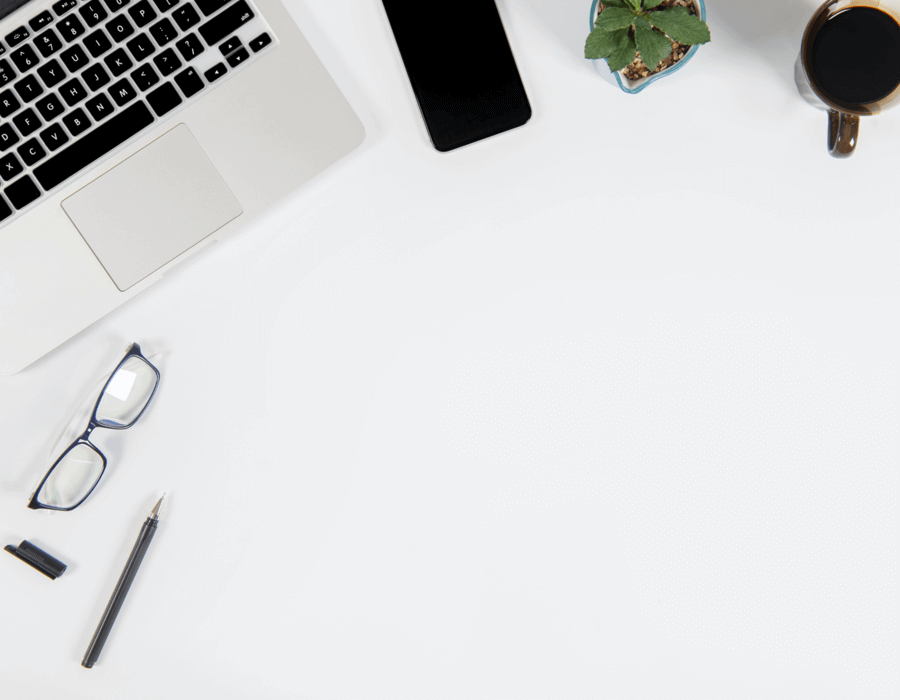 Auditor Resume
Refer to the above example to learn about the sections you must add to your resume. These include:

Contact details –– This is the introduction to your resume and includes your name, professional email, contact number and city and state where you are located. You can also add your professional social media accounts such as LinkedIn.
Opening statement –– This introduction is either a summary statement or a career objective. It sits near the top of your auditor resume to convince hiring managers and recruiters to spend more time on your resume and seriously consider your application.
Work history –– The placement of this section depends on the resume format you use. We'll go into detail about these formats later on; for now, know that this section will list your past jobs from most to least recent and summarize your career accomplishments.
Skills section –– Includes a mix of job-relevant hard, soft and technical skills.
An Education section to describe your qualifications.
Custom sections –– Your resume can include additional sections for extracurricular activities, known languages, projects, certifications and hobbies. Only add this information if it relates to the job in question. For example, you can add a hiking or outdoor hobby section if you're applying for an auditor job with an outdoor supply company.
Free Downloadable Resume Templates
Prepare to Write Your Resume
Being aware of tips and tricks before writing a resume can expedite the resume-writing process. Continue reading to learn about these pointers.
Take time to study the job description to learn what recruiters are looking for and keywords related to your responsibilities. Analyze your skills and determine if you meet the requirements.
Mention your past accomplishments, awards, accolades and other recognitions. Metrics that demonstrate your professionalism can impress recruiters.
Ensure your resume does not contain any spelling or grammatical errors.
Keep in mind that hiring managers often use applicant tracking systems (ATS). ATS uses keywords to rate candidates. Rankings are crucial. Put your resume together in the best possible way, avoiding formatting errors and dramatic fonts.
Use both the abbreviation and the expanded term when using acronyms—for example, Director General (DG), Association of Local Government Auditors (ALGA), or the California Association of State Auditors (CASA).
View our resume examples to get a sense of how a candidate's resume might look if they applied for a similar position.
Choose the Right Resume Format
Now that we covered the key resume sections and some strong resume writing practices, it's time to think about the resume's format. The resume format is critical since it shapes the way employers view your strengths and plays an influential role in taking the focus away from an area where you lack education or experience.
There are three resume formats: chronological, functional and combination. Selecting which format to use will depend on your experience and skills.
Chronological formats emphasize a candidate's experience and advancement in their career. Use this format if you have over ten years of auditing or accounting experience and wish to apply to management or senior positions.
You can use a functional resume if you don't have much experience or if you have a career gap. A functional resume is more focused on skills than on work experience.
A combination resume format is a good option for new graduates, freelancers and candidates with gaps in their employment history since both skills and experience are equally accentuated.
Discover when and how to use each resume format in our resume formats guide
Chronological

Functional

Combination
How to Write Your Resume With Examples
The following step-by-step guide will show you how to build each section and its content correctly.
1. Decide whether to use a summary statement or a career objective for your introduction.
An introduction of yourself, including your skills, experiences and academic training, can be included in your resume either as a summary statement or a career objective. Choose one of the two strategies, depending on whether you are an experienced professional or an entry-level one. We recommend using the summary statement if you are an experienced auditor since it can help demonstrate what you can contribute to the team.
Refer to the below examples to determine how to open your auditor resume with a summary statement:
Poor example:
"I am an experienced auditor seeking a challenging and competitive work environment. Highly motivated, skilled in management and aims for excellence."
This career objective doesn't highlight the candidate's skills or experience. It focuses on the challenging work environment without sharing transferable skills or mentioning the advertised needs of the role. This introduction failsat making hiring managers stop and deeply review this resume.
Good example:
"Proactive auditor with over three years of audit experience at a startup. I am goal-oriented and passionate about numbers. Wish to utilize my critical thinking and problem-solving skills to conduct detailed audits, improve business compliance and add to the organization's growth. Certified Internal Auditor (CIA)."
This is a better example because the applicant shows relevant skills and experiences. This job seeker clearly describes what their abilities, experience and certifications will add to the position.
If you opt for the summary statement, then these pointers will help you:
Add numbers - List the number of years you've worked, the number of staff members you've led, percentages or any other numbers that you feel can demonstrate your skills.
Mention job-relevant skills.
Incorporate any certifications or awards you have earned to add credibility to your position.
Learn how to write an impressive summary statement by referring to this example.
"Focused auditor with over seven years of experience in a midsized firm. Highly capable of assessing risks and devising strategies to minimize them. Highly proficient in handling information technology and tax law matters. Proven ability to reduce account variances and compliance problems through time management skills. Holder of Certified Public Accountant (CPA) certification."
2. Bring your skills to the forefront.
An impressive resume with job-relevant skills contributes significantly to leaving a good impression on recruiters. Therefore, you should dedicate a section on your resume to skills.
You can add skills throughout your resume by listing them in sections such as your work history and professional summary. Make sure, though, to avoid repeating skills.
Chronological and combination resumes list skills, whereas functional resumes describe each skill in depth. Functional resumes should include multiple skills sections, including a detailed section with three skills, followed by your related accomplishments or knowledge in bullet point form.
The following functional auditor resume sample demonstrates how to elaborate on the first of your three skills.
Skills
Detail-oriented skills
Paid close attention to numbers and percentages when preparing audits and financial reports to minimize the scope of errors.
Identified a critical auditing error in the first two months of joining a new firm and saved over $17000 in a quarter.
Maintained accurate balance sheets and suggested detailed audit strategies to eliminate discrepancies.
The skills section of your resume must list a mix of your soft, technical and hard skills.
Soft skills are interpersonal skills that determine how you behave in social situations and with others. Auditors can possess soft skills such as:
Excellent communication skills
Time management
Flexibility and adaptability
Ability to work in deadline-driven environments
Punctuality
Problem-solving skills
Detail-oriented
Critical thinking
Honesty
Business acumen
Strong work ethics
Hard skills are technical abilities acquired through training and experience in a particular field and apply to a specific job. Auditors can possess the following hard skills:
Action plans
Risk management and mitigation skills
Financial auditing
Regulatory compliance
Debt management
Bookkeeping
Profit and loss tracking
Annual reports making skills
Accounting principles
Data entry
Technical skills include technology-related skills. An individual can meet a specific goal using digital tools and procedures. Some technical skills that auditors can possess are:
Proficiency in Microsoft Office applications, especially Excel
Expertise in email platforms such as Outlook and Gmail
Well-versed in tax laws and regulations
Knowledge of financial forecasting and projection
Knowledge of budgeting tools and software
You can find more related auditor skills using our Resume Builder. We offer a resume-builder tool that allows you to choose from suggested skills and use prewritten content to build your resume quickly.
3. Put your past work experience to good use.
A detailed description of your past work experience is essential since it can give recruiters an insight into your work history. Your work history can illustrate your abilities and value to recruiters. We recommend you list your work experience in reverse-chronological order, starting with the most recent.
Include the job title, organization name, location and dates of employment for each job entry, followed by three or four bullet points outlining your accomplishments and tasks.
Refer to these poor and good examples to learn how to draft this section.
Poor example:
Work History
April 2016 - Current
Auditor | ABBBC Organizations | Santa Barbara, CA
Utilized research skills to identify gaps in the system
Maintained financial records
Implemented corrective actions
Most hiring managers wouldn't take a chance on this candidate –– this auditor's resume offers a vague and generalized description of their job duties and skills. A hiring manager can't gauge how skilled they are in specific tasks or what accomplishments they can bring to a new workplace. They'll likely pass on this resume in favor of more informative applications.
Good example:
Work History
April 2016 - Current
Auditor | ABBBC Organizations | Santa Barbara, CA
Identify control gaps and recommend methods to improve them based on in-depth analysis and assessment of processes and procedures.
Maintain over 20 financial records valued in millions and conduct regular analyses to uncover unusual financial relationships.
Implement several corrective actions to bring all business units into compliance with standard operating procedures and strategies to decrease financial waste.
This is a much better example since it details the candidate's abilities and responsibilities.
Make your auditor resume's work history section more attractive to hiring managers by following these tips:
Provide examples of your skills, tasks, achievements and responsibilities from past experiences.
You can quantify your achievements with numbers, like the number of audits you conducted or the amount of money you saved the company through proper auditing.
Describe how your skills assisted you in fulfilling your responsibilities.
Employing relevant keywords from the job advertisement in your resume will highlight your suitability for the role.
4. Provide additional relevant details in a separate section.
Education
Your resume should include a section on education. Employers consider your academic background, skills, and experience when recruiting.
This section lists all your academic qualifications, starting with the most recent one or the first relevant to the job opening. Include the degree name, graduation date, institution's name and location.
Often, a bachelor's degree in accounting, business administration or a related field is sufficient for the role of an auditor. However, it is possible to include other degrees if they are also relevant to this field.
Certifications
If you have more than one certificate course related to the role of an auditor, create a custom section.
An auditor's resume could include these certificates:
This course introduces CPAs, CIAs, CMAs, internal auditors, auditing managers, corporate executives and other business students to the profession and process of internal auditing.
Certificate in Internal Audit Services
This graduate certificate course will improve your internal audit understanding and prepare you for your Certified Internal Auditor examination.
Suppose you aspire to work in public accounting, industry, government or nonprofit accounting. In that case, this program will give you an in-depth understanding of accounting theory, technical procedures, professional standards and ethics.
Most accounting and auditing positions rely on a combination of auditing software and Microsoft Office Suite to maintain business. Gain proficiency in MS Office products with this course.
You can consider the following courses as you advance in your field:
Certified Quality Auditor Training
Writing a Highly Effective Internal Audit Report in Less than 60 Days
Master's in Business Administration
Post Graduate Diploma in Accounting
Diploma in Accounting & Auditing
Contact Information
Add the only necessary details like your full name, city, state of residence, telephone number and professional email address in your contact information.
Free Downloadable Resume Templates for Auditors
You can download these free audit resume templates attached below. These user-friendly templates can be customized using the word processor of your choice. Replace any sample content with the appropriate information and format per your needs.
FAQ
Updated: October 26, 2022
What are the top three skills of an auditor?
Although auditors must possess a wide range of skills, these three skills are crucial:
Outstanding communication skills
Critical analysis and problem-solving skills
Strong interest in the financial system
How can an auditor stand out?
Auditors must possess several skills such as communication, professional skepticism, time-management and decision-making skills to perform tasks. Auditors must remain honest and ethical in their profession, especially when auditing.
What is a good opening statement for an auditor?
A summary statement will help you showcase your skills, abilities, accomplishments and what you can bring to the table if you are an experienced auditor.
Refer to the below example:
"Experienced auditor with over seven years of experience. Experienced in streamlining and improving financial management and business processes. Excellent critical thinking and problem-solving skills. I look forward to applying my exceptional skills to better the organization."