Featured In:
Table of Contents
Here are more resources that can help you
The responsibilities of a staff accountant range from a varied set of tasks and certainly require excellent levels of expertise. If you wish to apply for an open position, we will help you create a staff accountant resume with these writing tips, practical examples and free resume templates.
Staff Accountant Resume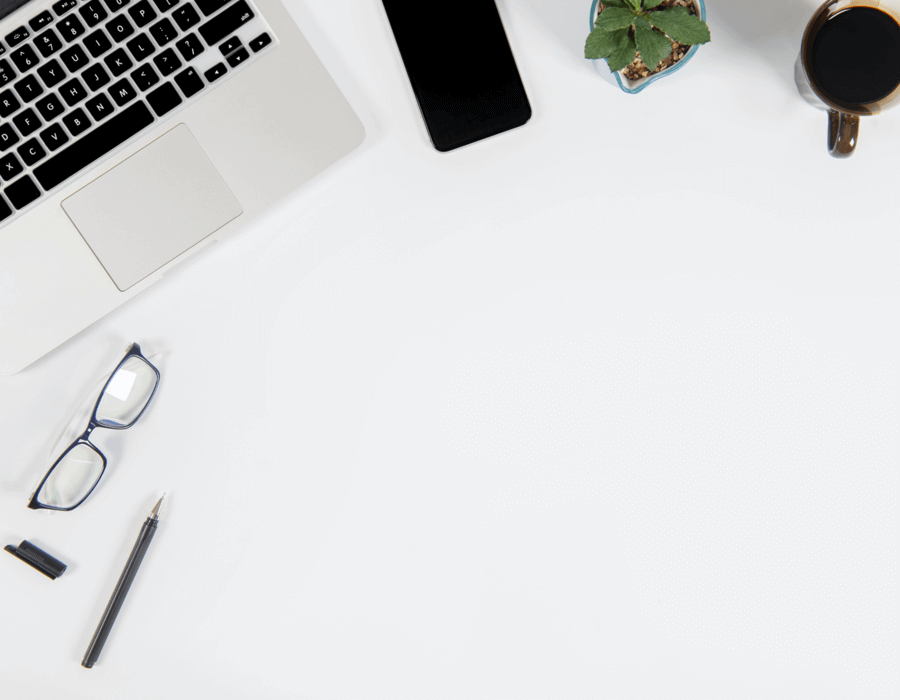 Staff Accountant Resume
Take a look at the staff accountant resume above. We will use this resume to understand the sections and what to write in them.

Contact information –– Write your name, location, contact number and email address at the top of your resume. Keep it brief.
Summary statement –– Introduce your skills, experience and accomplishments briefly in the professional summary section.
Work history –– Your job-specific roles will go under the work history section in reverse-chronological order.
Skills section –– Six to eight of your soft, hard and technical skills will go under the skills section.
Education –– Include your academic details and achievements in the education section.
Optional sections –– Provide certifications, licenses or awards in custom sections.
Free Downloadable Resume Templates
Formative Traditional

Stately
Prepare to Write Your Resume
Are you wondering how to stand out among hundreds of other applicants? Do you spend hours looking for resume-writing tips? Don't worry. We will answer all your questions and concerns through our comprehensive tips and information.
Thorough research of the job description is the first essential step. Understand what a particular role and organization expects from the perfect candidate — a specific range of skills, years of experience, accomplishments and credentials. It is essential to match the requirements before applying for the position.
While preparing your resume content, include frequently used keywords from the job description. For example, for the staff accountant position, you can add keywords such as "expert in QuickBooks," "six years of experience" or "proficiency in GAAP." This will ensure that recruitment tools like applicant tracking systems (ATS) scan your information and send it to the hiring managers.
Personalize your resume according to the role for which you'll apply. Most employers do not spend more than a few seconds on each resume. So, ensure to provide only the relevant details on your resume. If you have a college degree, you may omit your high school diploma to keep it brief.
Keep your resume professional with error-free spelling and grammar, consistent fonts and spacing. This will provide your resume with a clean and clutter-free look, making it easier for the hiring managers to read.
The best way to learn more tips is to explore resume examples for your desired position. You can get an insight into the kinds of keywords, skills and accomplishments you need to include in your resume to make it stand out.
Choose the Right Resume Format
The best way to achieve a structured and professional look to your resume is by choosing the appropriate resume format. There are three standard resume formats you can choose from — chronological, functional and combination.
The chronological format allows you to focus on your extensive work history in reverse-chronological order, they are best suited for candidates with ten years or more of experience. Chronological resumes can give a comprehensive picture of a candidate and are ATS-friendly.
The functional format allows you to emphasize your skills over work experience in a particular role or industry. Use this format if you have some accounting knowledge and transferable skills, or if you're a recent graduate, have one to three years of experience or have gaps in your work history.
The combination resume is a blend of chronological and functional formats, providing an equal focus on skills and work experience. It is ideal for midlevel professionals with three years or more of work experience and candidates with a diverse skill set looking to shift to another role or industry.
Our resume formats guide can provide more information about each of these formats.
Chronological

Functional

Combination
How to Write Your Resume With Examples
To make your resume unique and impressive, you can use our practical examples, suggested skills, tips and tools.
1. A constructive opening statement.
The opening statement at the top of your resume will focus on your skills, experience, achievements and aims related to a particular job or industry. Choose between the two well-known strategies — the summary statement and the career objective.
The summary statement is more common among seasoned professionals who want to present a comprehensive overview of their extensive careers. The career objective works well for entry-level professionals, career changers or freelancers who want to focus on their skills and endeavors specific to a role or industry.
Let us understand a great way to ace the summary statement for an entry-level candidate looking at the staff accountant position. We have provided a comparison for better clarity.
Poor example:
"A reliable individual looking for the opportunity to work as a staff accountant for City Heights Resources. Extremely skilled, hardworking and diligent, eager to take up new challenges at work."
Although this staff accountant resume opens with a summary statement, this applicant states they're hardworking and skilled but doesn't offer any evidence to back these claims. This poor summary statement would be more effective if this candidate included information about their financial certifications or task-related accomplishments, especially if these qualifications reference the needs in the job post.
Good example:
"A graduate in accounting, working as an accounting intern for an insurance company. Experienced in budgeting, financial reporting and regulatory compliance. Excellent analytical skills and attentiveness. Looking for the opportunity to work as a staff accountant for Lifelong Insurance and enhance my expertise in financial management."
Let us understand why this example is much more detailed than the poor example:
The candidate mentions their internship experience, which provides more credibility to their application.
The candidate lists three areas where they gained experience through education or training.
Also, they mention two skills essential for the staff accountant position.
Take a look at the following tips to achieve a well-curated summary statement:
Mention two to three skills acquired in your previous roles, such as "forecasting" or "budgeting."
Include your years of experience and areas of expertise. Mention any significant achievements, such as "a 40% reduction in risk."
Add quantifiable achievements like numbers, percentages or dollars to allow employers to assess your capabilities better.
We have implemented these tips to create a sample summary statement for you:
"A detail-oriented staff accountant with an experience of seven years, skilled in providing accurate financial reports and forecasting. Expert in handling numbers and data inconsistencies, and achieved a 55% reduction in risk. Looking for the opportunity to work as a staff accountant and become more efficient in risk mitigation."
2. A detailed and organized skills section.
The skills section on your resume typically contains six to eight skills related to your desired position. Be sure to include skills you have mastered through work experience, training or internship. Tailor your staff accountant resume to reflect the same or similar skills that were in the open job advertisement. Besides the skills section, you can also include two to three skills in the opening statement or work history section.
The functional resume deals with skills differently from the chronological and combination resumes. In addition to a simple skills list that focuses on general or accounting skills, this format includes a detailed section, known as "Professional Skills," to describe and showcase the mastery of your skills through tasks, responsibilities and achievements in bullet points.
Take a look at the example of one skill and its related accomplishments to understand how to write a detailed functional staff accountant resume.
Professional Skills
Financial Management and Reporting
Manage and prepare more than three financial reports weekly and maintain 100% accuracy.
Monitor data discrepancies and financial activities to ensure maximum risk prevention.
Assist in creating financial management procedures to save around $300,000.
The skills entry above is comprehensive, detailed and effectively communicates the level of expertise in that particular skill.
As a staff accountant, you need a range of soft, hard and technical skills. We have provided a few essential skills under each category.
Soft skills are natural abilities that help us effectively interact and work in a team. Consider these soft skills for the staff accountant position:
Written and verbal communication
Detail oriented
Great organizational skills
Ability to collaborate with team members
Time management
Decision-making skills
Creativity at work
Mentorship abilities
Stress management
Dependability
Hard skills are related to a particular job or industry, essentially required to complete tasks efficiently. A few hard skills for staff accountants are:
Financial statements
Forecasting
Budgeting
Payroll and taxes
Closing procedures
Regulatory compliance
Invoice processing
General ledger
Journal entries
Internal and external audits
Technical skills are equally crucial as soft and hard skills. Implement your knowledge of digital tools to ensure maximum efficiency. A few technical skills for staff accountants are:
Proficiency in accounting software, i.e., QuickBooks, Sage X3, Xero
Proficiency in Google Workspace, i.e., Gmail, Google Docs, Google Sheets
Invoicing and payroll software, si.e., Wave Accounting, ZipBooks, SurePayroll
Expense management, i.e., Expensify, Fyle
Time tracking software such as Clockify
To know more about such job-specific skills for staff accountants, visit our Resume Builder today. This subscription-based tool uses job advertisements and recent resumes to identify job-related skills and responsibilities to help you write an application-ready staff accountant resume.
3. A detailed work history section.
The work history section carries all your relevant job titles for a particular position or industry. Fill in your details in the following format — job title, name of the workplace, its location and employment dates. All three resume formats will follow the same structure.
Chronological and combination resumes elaborate on each job title in terms of tasks, duties and accomplishments in a bulleted format. Ensure to keep each entry concise and unique.
To understand how to impress hiring managers with your work history section, we have provided a poor and a good example.
Poor example:
Work History
Feb. 2015 - Current
Staff Accountant | Kruger Entertainment | Miami, FL
Settle balance sheet accounts and save a lot of money.
Mentor a team of new staff accountants.
Monitor data inconsistencies effectively.
This staff accountant resume entry is close to being a great example –– we learn about their daily responsibilities but don't know how much money they saved their company or how many staff members they mentored. One great way to achieve a well-written work history entry is by adding more details and supporting them with adequate numbers. This helps employers understand the impact of your work and what you can offer to the company.
Good example:
Work History
Feb. 2015 - Current
Staff Accountant | Kruger Entertainment | Miami, FL
Settle monthly balance sheet accounts to ensure 100% data accuracy.
Mentor a team of seven new staff accountants in finance management and budgeting.
Monitor and resolve recurring data inconsistencies in financial statements to save clients over $1.6M in a year.
The excellent example goes into detail about the volume of work handled by the candidate and is backed by numbers, percentages and figures to enhance the value of their expertise. A work history entry like this can leave a positive impact on employers.
Make your work history section even more impressive with the following tips:
The essential thing is to keep your work history section brief and relevant. Keep it limited to one page unless you have an extensive work history in the accounting industry.
Besides describing tasks and responsibilities, showcase your best achievements, such as the amount of money you have saved or the percentage of cost reduction achieved.
Add a few keywords from the job description to match the employer's requirements and communicate what you can offer in your new position.
4. Complete your resume with your academic details, custom sections and contact details.
Education
Your academic details and accomplishments go under the education section. Write your details in the following format — degree, name of the institution, location and graduation dates. If you have more than one college degree, follow a reverse-chronological order. If you have limited work experience, showcase your academic qualifications at the top.
A degree in accounting, finance or business administration is required to become a staff accountant. You can also pursue accounting specialization courses if you prefer to work in a specific industry.
We also recommend gaining experience in accounting through training or internships.
Certifications and Licenses
Certifications and credentials are a great way to climb up the ladder in any profession. Here are a few certifications you can consider as a staff accountant:
This is quite a crucial credential for staff accountants to become state-licensed professionals.
Certified Management Accountant
This credential is recommended to staff accountants looking to work for global companies.
Chartered Global Management Accountant
Earn the credentials of a business leader and work for global companies through this certification.
Chartered Certified Accountant
This certification is recognized globally and emphasizes taxes, financial management and reporting, business ethics and leadership.
A few related certifications for staff accountants are:
Certified financial planner
Investment analyst
Financial risk management
Chartered financial analyst
Financial modeling and valuation analyst
Contact Information
Complete your resume with your name, location, contact number and email address.
Free Downloadable Resume Templates for Staff Accountants
Download the resume of your choice from these unique resume templates to your word processor. Customize each section to your requirements and ace the application game.
FAQ
Updated: October 21, 2022
What are the top three skills of a staff accountant?
If you plan to pursue a career in accounting, you must understand the range of skills required to ace the role. Here are the top three skills that we recommend to every staff accountant — analytical skills, financial management and mathematical reasoning skills.
How can a staff accountant stand out?
You need a lot more than skills and years of experience to be a distinguished staff accountant. One of the best ways to stand out from the rest is to maintain professional integrity. Maintain regular communication with the management team about fraudulent or suspicious activities and resolve them. You can also acquire credentials in specific areas such as insurance or education to expand your area of expertise.
What is a good objective statement for a staff accountant?
A good career objective should communicate a candidate's expertise in financial matters supported by skills, experience and accomplishments. If you have an extensive background in accounting, consider adding the following statement to your resume — "Reliable staff accountant with more than nine years of experience in financial management, budgeting and risk mitigation. Looking for the opportunity to work as a staff accountant in the insurance industry." Add two to three skills and quantifiable achievements to impact the hiring managers positively.