Featured In:
Table of Contents
Here are more resources that can help you
A staff auditor is in charge of reviewing and upholding a company's financial risks, standards and operating procedures. These talented professionals strive to optimize their employer's capabilities while at the same time making sure their actions are legal. Through this guide, we can help you create an impressive and effective resume that communicates your strong analytical skills and attention to detail for a position as a staff auditor.
Explore our entire collection of downloadable resume examples and our free and premium resume templates to help you get your next job!
Staff Auditor Resume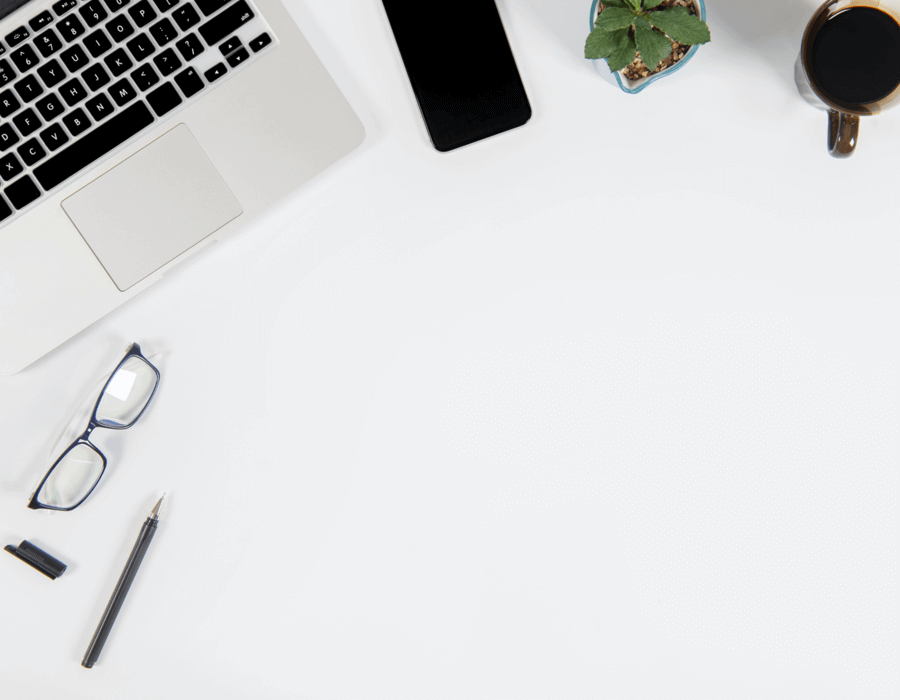 Staff Auditor Resume
Before we get into resume-writing, note the crucial resume sections in the example above. Here are a few of the essentials which every resume should include:

Your resume will begin with your name, city and state of residence, contact number and professional email address. If needed, you may also add your LinkedIn profile.
The professional summary on your resume briefly communicates your skills, experience, achievements and endeavors.
The work history section showcases your job titles relevant to the desired position in reverse-chronological order.
The skills section is crucial and lists six to eight important soft, hard and technical skills.
Your academic details will go under the education section. You may also add achievements related to a particular degree.
You can add custom sections to showcase additional certifications, licenses or accolades.
Free Downloadable Resume Templates
Deep Blue Technology

Vibrant
Prepare to Write Your Resume
Resume-writing can seem overwhelming. However, we can help you create a polished and effective resume to nail an interview for the staff auditor position with our personalized tips, tools, information, job-specific skills and suggested content.
Follow these tips before beginning to write:
Preparation for resume writing should begin by compiling information about your experience, skills, education, accomplishments, certifications and licenses. Please remember that you should always personalize your resume according to the role or position.
Include a short list of your most significant achievements and skills, as employers will only spend a few seconds on your resume. You can include additional skills and accomplishments in your professional summary and work history section if need be.
Another essential part of writing a good resume is reading the job description thoroughly. You can gain insight into the keywords and phrases you should add for that job and will also ensure that applicant tracking systems (ATS) can scan your resume correctly.
It is essential to focus on formatting and keeping your resume simple. You should use a professional font, consistent size, error-free sentences and adequate spacing.
For more tips and information, we recommend checking our resume examples here. You can find the right skills and accomplishments you need to add to your resume for any job or position to help you stand out as an ideal candidate.
Choose the Right Resume Format
A good management of a resume format can go a long way in embellishing your resume and leaving a lasting impression on recruiters. Resume formats focus and highlight specific sections and content of your document masking any potential weaknesses such as a lack of experience in the field.
The three most commonly used formats are: chronological, functional and combination.
The chronological format is a classic choice that highlights your job history by listing relevant job titles in reverse-chronological order. However, one major disadvantage is that it makes employment gaps visible. Use this format if you have over ten years of experience and want to highlight your career growth and previous promotions.
The functional format is ideal for candidates with little or no experience in a particular role or industry. The format focuses on skills, which is a great way to focus on your potential for a position. Use this format if you're an entry-level candidate or want to change careers and focus on including auditor-related skills and accomplishments.
The combination format is the mix of both previous formats. It helps candidates highlight both skills and experience and is a great tool when applying for a promotion in the same company you currently work.
Learn more about resume formats through our resume formats guide.
Chronological

Functional

Combination
How to Write Your Resume With Examples
After analyzing your past experience and selecting the appropriate format for your staff auditor resume, you begin writing the contents of the document, using both your past experience and the requirements in the open job post as reference.
We put together resume-writing tips, suggestions and practical examples from other auditors resumes to properly instruct you on writing your own document.
1. Your opening statement should be impressive.
Opening statements work as a brief introduction to your professional expertise and experience. There are two methods for writing an opening statement: the summary statement, which allows you to highlight your best skills and accomplishments in your desired position, or the career objective, which communicates skills, career goals and a candidate's prospects in a specific role. A career objective works best for entry-level candidates, career changers or freelancers.
Here is a scenario for you to better understand how to master the career objective — you are a recent accounting graduate looking for the staff auditor position at a reputed company. Use these poor and good examples below to write a compelling statement for your resume:
Poor example:
"A reliable individual, eager to work as a staff auditor for your company. I believe I can contribute a lot to your company using my knowledge and skills. I wish to further hone my skills for professional growth."
An opening statement should communicate information that will allow employers to assess you. Although this applicant expresses a desire to work for the company, they share no professional knowledge about the auditing skills they bring to the role. Most hiring managers see more than a hundred applications and aren't likely to consider this resume as outstanding. Let us see how we can rewrite it to make it impressive.
Good example:
"A reliable accounting graduate looking for the opportunity to work as a staff auditor for your company. Equipped with practical knowledge and experience in bookkeeping, payroll and data reporting gained from opportunities as an accounting intern. Skilled in financial management and time management. Eager to take on new challenges and grow in the accounting field."
This objective is far more effective as:
The candidate mentions their academic qualifications relevant to the position.
The brief mention of the accounting internship helps employers understand the knowledge the candidate has.
The candidate mentions two skills essential in the profession. Working in internships while pursuing a degree can help elevate your chances of being hired for a particular position.
If you have over three years of staff auditing experience, a summary statement is a better resume strategy. This statement includes the same detailed information as an objective statement, but you'll focus on the hiring manager's needs. Here are a few tips to help you write your summary statement:
If you have an extensive career, provide the number of years you have worked as a staff auditor.
Besides experience, mention any significant achievements, such as "workflow improvement" or "solving data inconsistencies." We recommend adding quantifiable metrics to your accomplishments to help employers understand your expertise.
Briefly introduce your professional capabilities by adding two or three of your best skills.
Here is an example of a staff auditor's summary statement for your reference::
"Competent staff auditor with seven years of experience and a special focus on improving workflow and data inconsistencies in internal and external audits. Regarded for strong risk mitigation, analytical and debt management skills. Extremely reliable individual and eager to work as a staff auditor for Valley Resources."
2. Make your skills section relevant and robust.
The skills section on your resume contains six to eight job-relevant abilities. We recommend showcasing only the best and most relevant skills, especially those explicitly requested in the job ad. You can also mention one or two more skills in your opening statement and work history section.
A functional resume's skills section differs from a chronological or combination resume. As the main focus of a functional resume is skills, the format allows you to expand and showcase your expertise through duties and achievements.
A functional staff auditor's resume will take three core skills and add additional information to make up for the lack of work history.
This is a sample of how the skill entry in a functional resume should look:
Skills
Financial Management
Introduce effective changes in audit procedures and achieve a 30% reduction in budget hours.
Monitor and resolve data discrepancies of assets worth $2M.
Assist in planning and implementing new controls to increase productivity.
One great way to showcase the mastery of your skills is by adding numbers and percentages to your description.
Like financial management, staff auditors must have various other soft, hard and technical skills to stand out in the profession. These are some of the popularly requested skills related to accounting and auditing to help you tailor your resume.
Soft skills or natural abilities are fundamental to ensuring a smooth operation and working environment. A few soft skills for staff auditors are:
Transparency in communication
Relationship building
Adaptability
Curiosity
Reliability
Stress management
Time management
Problem-solving skills
Teamwork
Professional skepticism
Hard skills refer to job-specific abilities that enable you to complete tasks efficiently and with maximum productivity. The hard skills we recommend for staff auditors are:
Financial management
Risk mitigation
Regulatory compliance
Debt management
Data reporting
Internal and external control
Fraud prevention
Forecasting
Reviewing financial statements
Budget management
The knowledge of digital tools and software can enhance efficiency and productivity to a considerable extent. These abilities are called technical skills, and these are some of the most useful ones in the auditing field:
Database management software such as Oracle
Google Workspace software such as Gmail and Google Sheets
Accounting software such as QuickBooks and Xero
Project management software such as Monday, Agile and Asana
Employee monitoring software such as ProHance
Audit management software such as Concur
To find more job-specific skills and suggestions, visit our Resume Builder. Our new online tool uses AI-learning to identify career and job-specific skills and responsibilities to help you write an application-ready resume in record time.
3. Assemble your work history section.
A well-written work history section can enhance your potential and prospects for the staff auditor position. The work history section should be brief, comprehensive and written in reverse-chronological order. Also include the job title, name and location of your workplace and employment dates for each entry. Using bullet points, describe your tasks, responsibilities and accomplishments under each job title entry.
Here are two examples of work history sections:
Poor example:
Work History
February 2015 - Current
Staff Auditor | Miami Resources | Miami, FL
Work in accounting, auditing and finance.
Improved internal and external audits.
Increased productivity through new controls.
Work history entries like the one above will fail to impress the hiring managers even if you have the proper skills and experience for the staff auditor position as they do not highlight accomplishments or instances where you employed your abilities. Merely redacting the responsibilities of a job will not be enough.
Good example:
Work History
February 2015 - Current
Staff Auditor | Miami Resources | Miami, FL
Work in accounting, auditing, finance and communicate issues and discrepancies to finance managers and administrators.
Introduced new external and internal audit methods and increased productivity by 60%.
Achieved a 40% reduction in cost through new accounting procedures.
This excellent example of a work history entry provides a detailed insight into the candidate's experience and skills from previous staff auditor position. Including inferable metrics will increase the value of your expertise.
Let us take a look at tips to achieve a well-written work history section:
Always add relevant job titles in reverse-chronological order starting from your most recent role.
Include skills, duties and achievements that can position you as the best candidate for the staff auditor position. Add action verbs, powerful adjectives and keywords from the job description in each entry.
Add numbers and percentages to your tasks and accomplishments, such as the percentage increase in productivity.
4. Include your academic details, certifications and contact information.
Education
To write your academic details under the education section, include your degree, name of the institution, its location and graduation dates. Follow a reverse-chronological order in case of multiple degrees. The education section usually goes under the work history section. However, you can choose to place it at the top in case of limited work experience.
If you want to pursue auditing, you must have a Bachelor's degree in Accounting, Finance or Business. Candidates can also earn an MBA in finance to become more qualified for the position.
We recommend gaining experience in auditing through internships and training, such as accounting intern or assistant accountant.
Certifications and Licenses
Certifications are one of the most important means of getting recognized by employers while applying for your desired position. It can help you develop knowledge, skills and growth in your career.
A few certifications that every staff auditor should consider are:
Certification in Risk Management
Enhance or gain risk management skills through this certification and increase your credibility in the profession.
Enhance your capability in the auditing field and showcase your skills as a staff auditor through this certification.
This certification can help staff auditors become eligible for state licensing in the accounting profession.
Certified Management Accountant
This certification is designed to enhance your financial management and accounting skills that can contribute to business growth.
Other relevant certifications for staff auditors include:
Chartered global management accountant
Information systems auditor
Certified manager certification
International auditing
Certified bank auditor
Project management professional
Certified government auditing professional
Contact Information
Complete your resume with your name, city and state of residence, contact number, a professional email address and links to your social media account, if needed.
Free Downloadable Resume Templates for Staff Auditors
You can try these free, downloadable templates to understand various resumes better and customize them to suit your requirements.
FAQ
Updated: October 21, 2022
What are the top three skills of a staff auditor?
Among the diverse range of soft, hard and technical skills that staff auditors need to work efficiently, the top three skills that we recommend are audit management, transparent communication skills and financial management.
How can a staff auditor stand out?
If you are a skilled staff auditor with several credentials to your name, ensure your resume conveys the same. List all your best skills, experiences, accomplishments and earned certifications, licenses and accolades. These skills can help you stand out from the rest of the applicants.
What is a good objective statement for a staff auditor?
If you wish to write a good objective statement for your staff auditor resume, ensure that it communicates your skills, expertise, experience and accomplishments well and puts you on the list of the best candidates for the job. Consider the following sentences for your objective statement:
"A hardworking staff auditor with excellent analytical, finance management and risk management skills. Achieved a 50% increase in productivity by implementing new techniques. I am eager to hone my skills and contribute to business growth as a staff auditor for your organization."