Featured In:
Table of Contents
Here are more resources that can help you
As an office assistant, you're responsible for performing multiple administrative and clerical tasks. Your resume must convey to the recruiter that you are a competent candidate capable of performing these tasks well. We prepared this handy guide with practical examples to lend you a hand in writing a competitive office assistant resume.
Explore our entire collection of downloadable resume examples and our free and premium resume templates to help you get your next job!
Office Assistant Resume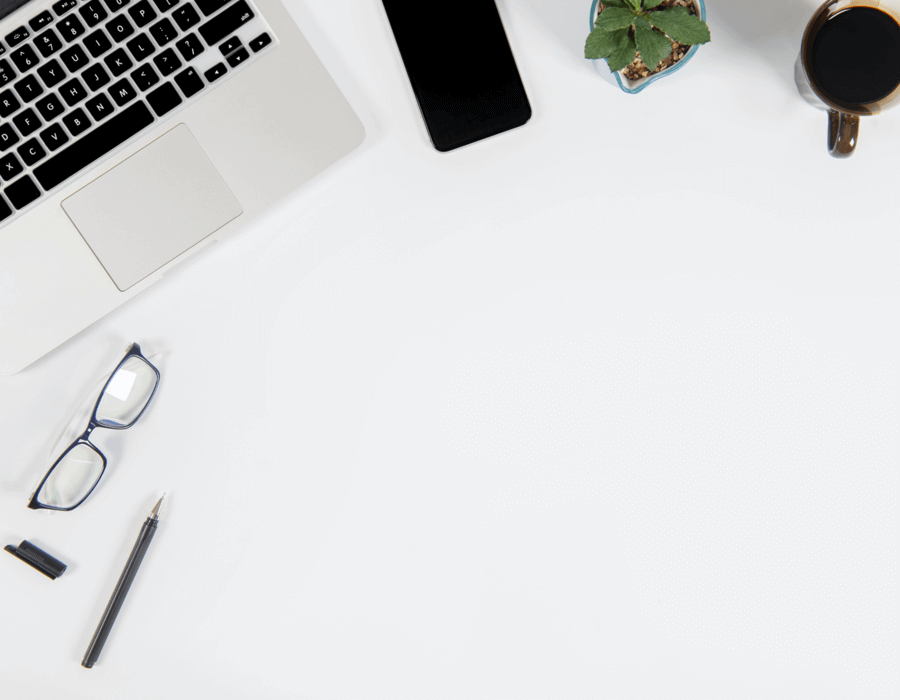 Office Assistant Resume
A well-crafted, professional resume can always make a lasting impression on recruiters. When you write an office assistant resume, these are the essential sections that you want to have.

Contact details: Add your name, email ID, contact number and location. You can also include your social media accounts, such as LinkedIn.
Opening statement: A convincing resume objective or professional summary to start off your resume.
Work history: Include details of all the jobs you have had in the past, beginning with the most recent one. Add quantifiable achievements to validate your claims.
Skills section: List the hard, soft and technical skills you possess — especially the ones relevant to the open role.
Education section: Add details of your educational qualifications.
Custom section: You can add extra sections for certifications, extracurricular activities, projects, languages and hobbies.
Free Downloadable Resume Templates
Prepare to Write Your Resume
To write the best resume for a job — one that gets you noticed amongst dozens of candidates — you need to prep. This allows you to write an impeccable resume. Read on to find out the pointers you need to keep in mind while writing a resume.
Read and reread the job description. Identify all the listed requirements that fit your professional history and skill set. You'll use these to pass a recruiter's initial review accurately.
Scour the job advertisement for "resume keywords" related to your potential future responsibilities. These keywords can include specifically listed skills, programs or certifications that are actively looked for in every resume before forwarding applications to hiring managers.
List your past achievements, awards, accolades and special recognition, especially when they relate to any requested skills on the job advertisement. Credible metrics can impress recruiters and demonstrate your professionalism as well, so ensure you add them whenever possible.
Double-check your resume for grammatical, punctuation and spelling errors. Recruiters will not appreciate spelling errors or grammatical errors in your resume — quickly caught mistakes can reflect carelessness in the applicant and won't impress managers.
Format your resume as flawlessly as possible and avoid dramatic fonts and formatting errors. This is because hiring managers often rely on applicant tracking systems (ATS). This system looks for keywords and grades candidates' resumes. Therefore, having a high ranking on an ATS is essential.
Always include both the word and the acronym when you first use an abbreviation. For example, Business Development Manager (BDM); Although, you're allowed to use the shortened acronym after the first occurrence.
Use resume examples as your "writing study guides." Samples similar or related to the jobs you apply to can give you a sense of how a candidate's resume might look if they applied for a similar position.
Keep your resume simple and easy to comprehend. Keep the resume as short as possible but don't skimp on the necessary information.
Choose the Right Resume Format
chronological, functional or combination formats.
Use a chronological resume format if you have over 10 years of experience. Chronological resumes are unique as they place your work history section near the top of the document to highlight your experience and career progress.
If you have little or no formal experience, consider a functional resume. This format highlights your skills relevant to the open role and downplays your lack of experience, with multiple sections devoted to general soft, hard and technical skills.
If you're a relative newcomer, freelancer or a recent graduate, you can benefit from a combination resume format. This format slightly shifts the placement of chronological sections so that your resume highlights both your skills and experience equally.
Learn more about each type of resume and when and how to use it in our resume formats guide.
Chronological

Functional

Combination
How to Write Your Office Assistant Resume With Examples
We partnered this writing guide with office assistant resume samples to help show how you can use your resume to land your next job.
1. Decide on an appropriate opening strategy.
A short, well-written opening statement can give a brief overview of your capabilities in the form of your skills and experience. Thus, depending on whether you are an experienced professional or just an entry-level one, choose either a career objective or a summary statement. We recommend selecting the summary statement for your role as an office assistant since it focuses on your ability to contribute to the team.
Consider including a career objective on your resume if you are an entry-level professional, freelancer or switching jobs. It indicates your skills and what you aspire to accomplish in the future.
The following example shows how a well-written career objective can set your resume apart from a poorly written one.
Poor example:
"Experienced office assistant seeking to work in a competitive environment for professional growth. Has strong organizational skills and is committed to professional excellence."
Including a career objective like this does not give the reader a clear picture of the candidate's skills and experience. This objective emphasizes the applicant's expectations from the position rather than what they can bring to the job.
Good example:
'Versatile office assistant with four years experience performing various office administration tasks, seeking competitive and challenging work. Knows business terminologies, standard practices, corporate policies and procedures and possesses strong organizational skills. Committed, passionate and dedicated to professional excellence."
This is a better example, as it specifies the applicant's abilities and relevant experiences to the field. The applicant provides clear goals and what they intend to bring to the position in this example.
Refer to this summary statement example to learn how to frame an impressive summary statement, if that's the strategy you're going for.
"Resourceful and versatile office assistant with eight years of extensive experience in a multinational corporation. Has strong organizational skills and excels in time-sensitive settings. Highly organized, detail-oriented and capable of multitasking. Expert at coordinating 10+ weekly meetings, setting up phone calls, and preparing and presenting reports. Excellent command of Microsoft Office applications and QuickBooks."
While writing a summary statement, keep these pointers in mind.
Provide quantifiable metrics by mentioning the number of years you have worked, unique tasks performed, and any other number-specific detail that shows you are qualified for the position.
List two or three job-relevant skills.
Include any certifications or program knowledge that illustrate your suitability for the job.
2. Give prominence to your skills.
Skills are essential for impressing recruiters, especially if they are relevant to the job you are applying for. Therefore, you should dedicate a section to them on your resume. But do not limit yourself to a list in one section! You can incorporate more skills into your resume by mentioning some skills in other sections such asr work history or professional summary. However, you must ensure that you do not repeat skills across multiple sections.
Unlike a combination or chronological resume, a functional resume describes the skills in detail. The skills section in this format should include three skills followed by bullet points indicating how you apply them in your work.
Here is an example of a functional resume's expanded skills section to help you visualize how you can format your own:
Skills
Organization
Regularly updated databases and spreadsheets in consultation with superiors.
Consulted and deliberated with customers frequently to prepare over 15 detailed reports.
Coordinated and conducted frequent meetings to ensure smooth operation.
In the regular skills section which is also found in the chronological and combination formats, you need to synthesize your soft, hard and technical skills.
Soft skills are abilities that determine how a person works, collaborates and behaves in a social setting. Most hiring managers request the following soft skills from their office assistants:
Excellent communication skills (verbal and written)
Time management
Flexibility and adaptability
Ability to work in deadline-driven environments
Punctuality
Creative problem-solving
Phone etiquette
Detail-oriented
Confident
Friendly demeanor
Hard skills are job-specific technical abilities acquired through training and experience. This is a shortlist of desirable office assistant hard skills that you can also feature on your resume:
Editing and proofreading
Research skills
Customer relations
Database management
Schedule management
Data entry
Travel, meeting and appointment arrangements
Ability to operate photocopiers, scanners and projectors
Planning and prioritizing skills
Meanwhile, technical skills relate to a candidate's ability to understand and utilize digital tools and procedures to achieve a specific objective.
You might find it helpful to possess the following technical skills as an office assistant.
Proficiency in Microsoft Office applications, including Word, PowerPoint and Excel.
Expertise in email platforms, such as Outlook and Gmail.
Experience with email marketing platforms, including Drip, HubSpot, AWeber and Mailchimp.
Knowledge of software such as QuickBooks, ZohoBooks and FreshBooks.
Invoicing and writing financial reports.
Our Resume Builder can help you find more related office assistant skills. Our ResumeBuilder's tool allows you to choose from suggested skills, and the prewritten content can help you complete the resume in record time.
3. Draw attention to your past work experience
Include only relevant work history on your resume, especially if you are an experienced professional. A tailored and specific work history helps recruiters view this as evidence of your abilities and value. Thus, highlight it while minimizing distraction caused by unrelated accomplishments. List your work experience in reverse-chronological order, starting with your most recent experience.
Every entry on a chronological resume must include the job title, the organization name, location and employment dates. Below each threshold, provide three or four bullet points describing your accomplishments and tasks.
You can learn how to draft this section by comparing the poor and good examples.
Poor example:
Work History
March 2017 - Current
Office Assistant | Lexar | Santa Barbara, CA
Performed organizational tasks.
Prepared reports.
Assisted seniors.
Considering the indistinct description of the candidate's job duties and skills, it becomes difficult to assess the candidate's value and ability.
Good example:
Work History
March 2017 - Current
Office Assistant | Lexar | Santa Barbara, CA
Assured efficiency in the office by scheduling meetings with VIP clients, arranging the schedule of appointments, and delegating tasks.
Prepared over 25 detailed reports in coordination with seniors in a timely manner.
Provided assistance to seniors with several clerical tasks to meet deadlines.
A work history like this demonstrates the candidate's abilities and further details the tasks they performed.
Follow these tips to make your work history section more appealing:
Recruiters will be more likely to trust your abilities if you can provide examples of your skills, tasks, accomplishments and responsibilities that you have accomplished in the past in detail.
It is possible and better to quantify your achievements, such as by mentioning how many detailed reports you have prepared or how many seniors you have assisted in completing projects with greater speed.
Your resume can highlight your suitability for the position by matching your skills to the job advertisement's keywords.
4. Dedicate a section to add other essential details
Education
Including a section on your resume focused on education is imperative. Recruiters pay attention to your educational background, and your skills and experience to determine if you possess the minimum qualifications required for the job. Include the names of all professional degrees you have earned, regardless of whether they pertain to an office assistant position or not.
You should include the graduation date, and the institution's name and location when listing degrees. Although a college degree is recommended, a high school diploma is enough to qualify for an office assistant role. Nonetheless, it is also acceptable to include other degrees in this section if relevant to the field.
If you currently hold only a high school diploma and would like to advance in your field, you may want to consider taking these courses:
Office Administration — General
Office Administrator
Certificate in Admin Secretarial & PA
Advanced Certificate in Admin Secretarial & PA
Advanced Diploma in Admin Secretarial & PA
Custom sections: licenses, training and certifications
You can enhance your hireability by adding office management certifications to your resume. If you have any additional licenses and certificates, you can create a custom section for them.
An office assistant's resume could include these certificates:
Advanced Diploma in Office Management QLS
This course can help you achieve your career goals. Obtain a comprehensive understanding of and become proficient in administrative and supervisory functions, HR management, risk management and change management.
Office Administration Courses Online
These free courses cover how to use essential tools, and build critical soft and hard skills to excel in the role of an office assistant.
This course is apt for those seeking a deeper understanding of the responsibilities and the skills that an effective manager needs to master to succeed.
Online Office Management Program
Gain experience in office management and prepare for various opportunities in clerical, office assistant, administrative assistant or executive assistant roles with this course.
Understanding Microsoft Office Suite products, such as Word, PowerPoint, Excel, Outlook, Access and more, is valuable. As part of this course, the candidate will maintain excel sheets, create presentations, among other responsibilities.
Contact Information
Last but not least, don't forget your contact information. The contact information segment should include your full name, city, state of residence, telephone number and professional email address.
Best Free Downloadable Resume Templates for Office Assistant
Attached are some free downloadable resume templates for office assistants. The templates are very user-friendly and customizable in your favorite word processor. Replace the sample content with relevant information and format it as needed.
FAQ
Updated: March 06, 2023
What are the top three skills of an office assistant?
Office assistants ensure smooth office operation through their tasks and responsibilities. Their assistance enables their superiors to perform other tasks efficiently. In addition to possessing a multitude of skills, the following three top skills can help any office assistant succeed:
Suitably comply with office managers' orders
Multitasking
Organizational skills
How can an office assistant resume stand out?
To make your office assistant resume stand out, you need to demonstrate your performance and your ability to learn and adapt. Along with that, a keen sense of time management and good planning and prioritizing skills can cement your standing as a suitable candidate.
What is a good opening statement for an experienced office assistant?
As an experienced office assistant, you can benefit from a summary statement that will speak of your experience and potential.
Refer to the below example:
"Experienced office assistant with the ability to thrive in a deadline-driven environment. Efficient at mail handling and telephonic support. Have a record of scheduling and coordinating meetings, preparing over five detailed reports weekly, and handling correspondence. Proven ability to render comprehensive support to senior staff. Proficient in MS Office Suite, Zoho and Dropbox."