Featured In:
Table of Contents
Here are more resources that can help you
As a future office manager, your job may involve various administrative duties to ensure the smooth running of an office. Your resume needs to reflect the same attention to detail and organization skills alongside good communication and problem-solving skills. We pulled together a few office manager resume examples and paired them with detailed resume-writing tips that will help you write a seamless, interview-winning resume.
Explore our entire collection of downloadable resume examples and our free and premium resume templates to help you get your next job!
Office Manager Resume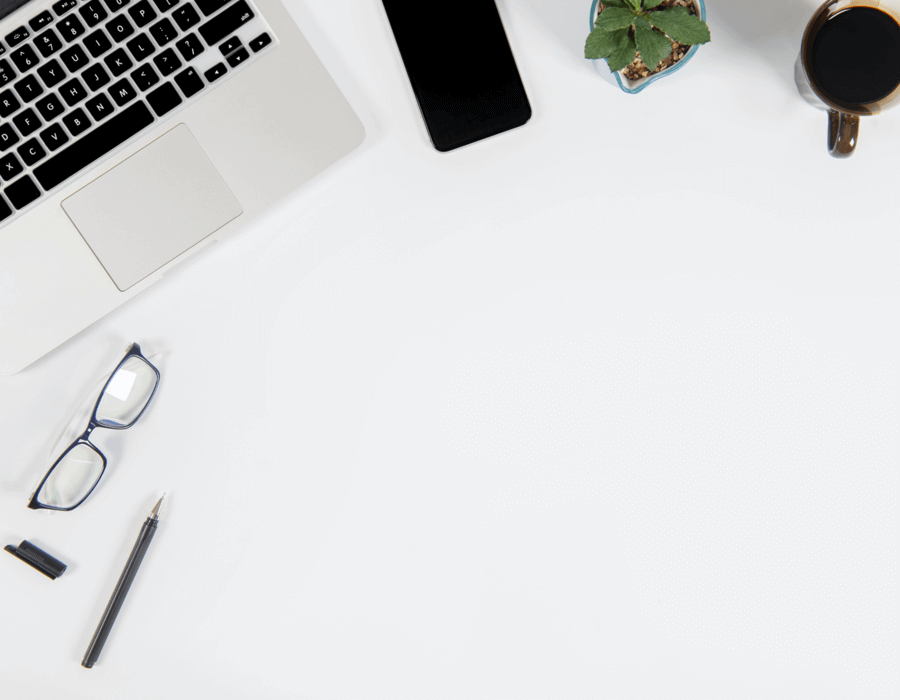 Administrative Office Manager Resume
Using this sample office manager's resume, you can better comprehend proper content and formatting. As a general rule, most resumes include these customized sections:

A contact information section which includes your name, phone number, email address and city.
An opening statement, which can be either an objective statement or a professional summary, depending on the length of your work history.
Work experience in reverse-chronological order, starting with your most recent position.
A skills section comprising your hard, soft and technical skills.
An education section highlighting your academic background and any relevant short-term training courses.
An optional section that can build on your professional and academic history with personal hobbies, additional training or awards related to the management of offices or workplaces.
Free Downloadable Resume Templates
Prepare to Write Your Resume
To write an impressive resume, you need to do some groundwork first. Keep the following information in mind to set yourself up with the right tools and tips to craft your office manager resume quickly:
The role of an office manager is unique to the needs of a particular organization. There are no fixed guidelines; therefore, you should read each job listing carefully. The employer will list the specific skills and responsibilities, and you must make sure your office manager's resume responds to their needs.
Your strengths or skill sets need to align with the job description. You could include your hobbies if they match a particular job requirement. However, do not include activities unrelated to the role. For example, don't mention your love of golf if it has nothing to do with the job to which you're applying.
Keep a list of the skills that the employer is looking for. A great tip is to look for keywords in the job description like "managing mail" or "maintaining calendars." These terms are known as resume keywords –– repeating the same skills and phrases on your resume that appear in the job description can help you pass applicant tracking systems (ATS).
Double-check for spelling errors, over usage of flashy fonts and treatments or the presence of unnecessary acronyms. For all acronyms, mention the term or phrase at least once, followed by the abbreviation — for example, One Time Password (OTP).
Stay away from overused terms like "experienced" or "self-starter" and non-relevant skills and experience to avoid a negative ranking from the ATS. Some recruiters and large corporations rely on ATS to scan your resume, as we mentioned before.
Our resume examples provide a clear picture of the skills and achievements that add to an office manager's resume. We suggest you browse through our list for your preferred industry.
Choose the Right Resume Format
The most crucial step in the resume writing process is to decide what type of resume format to use. Resume formats are sample layouts that are easy to customize based on your strengths and skills. The commonly used resume formats are chronological, functional and combination.
If you managed an office before or served multiple senior roles on an office facilities team, use the chronological format. This layout prioritizes the work history section and can help you highlight your growth from assistant to office manager.
However, a functionalresume is a better choice if you're a novice office manager. This skills-based resume lets you prioritize real-world skills you developed in school, volunteer positions and part-time settings, making you a strong office manager candidate despite limited- to non-existent professional experience.
However, if you have less than one year in the industry, but ample knowledge and skills, use the combination format. It lends equal importance to your work history and abilities, making it the perfect choice for job seekers lacking in significant time in the field. For example, if you apply to manage an office, but you only have experience running a four-person workplace, the combination resume helps you showcase your skills.
If you'd like to learn more about each format's strengths and weaknesses and how they might help your application, we have a detailed resume formats guide to help you utilize the formats.
Chronological

Functional

Combination
How to Write Your Resume With Examples
Our step-by-step guide provides suggestions to enable you to create your own office manager resume:
1. Choose your opening statement.
You can begin your resume one of two ways –– with a resume objective or a summary of qualifications. If you have a few years of experience, use the summary statement to explain how your skills will contribute to a well-managed office.
However, if you're relatively new to administrative duties, you should use the career objective –– as it allows you to describe your reasons for selecting a particular job role. For example, if you previously worked as a data analyst but enjoyed planning team events and volunteering for office tasks, you can highlight that as your main reason for applying to administrative roles.
These examples can give you a better idea of how to frame your resume content:
Poor resume objective example:
"My objective is to secure a regular eight-hour job as an office manager. I'm looking for a cool work atmosphere which has less pressure and which can give me some great benefits."
This is a poor career objective as it does not mention any of the job seeker's skills or accomplishments. It only states the benefits the applicant expects from the organization.
Good summary statement example:
"As an experienced office manager who has worked in different professional settings, I'm seeking to utilize my organizational and administrative skills in a new industry. My expertise with various MS Office tools and Google products will help the organization streamline its operations. It will enable me to develop my team management skills."
This is an excellent example of a career objective because it clearly states the candidate's experience, skills and potential contributions to the company. It also helps the reader:
Understand relevant skills gained through previous work experience.
Assess areas of expertise.
Understand the candidate's expectations for the new job role.
If you're writing a summary statement in your resume, you could:
Describe some examples of your key accomplishments to support your skills.
Tie your best skills to your resume's job description.
UMention any certifications or short courses that enhance your suitability for the job.
To help you understand how clearly defined transferable skills can impress hiring managers, here's an additional example of a powerfully written summary statement:
"An experienced office manager, I've worked with several inventory management systems to deliver accuracy and savings. Efficient at administrative tasks like responding to queries, replying to emails and scheduling group meetings. I am valued for my time management and database handling skills."
2. Showcase your skills.
The job role of an office manager consists of routine administrative work, which also involves coordinating and supervising the activities of other administrative personnel. The skills section of your resume should mention abilities encompassing the job role. Adding practical examples from work-life will a,so increase the importance of these mentioned skills.
If you want the skills section to be elaborate and cover a more comprehensive range of skills, use a functional resume. In a chronological resume, the skills section should use bullet points.
This following example will provide better insight into what we mean:
Skills
Organization
Demonstrate time management skills by planning and organizing activities to maximize productivity.
Use digital project management tools for the creation of master documents which can be referred to and updated by all the administrative employees regularly.
Successfully implemented a time tracker for scheduling routine activities like meetings, group discussions and other regular team meetings.
This section showcases your key skills and describes them by giving specific examples. They also make use of quantifiable metrics, such as time saved or increased productivity, to add more weight to the application.
Make sure to make use of all of your soft, hard and technical skills throughout your resume.
Soft Skills refer to the attributes that describe your personality and shape your character. Some of the necessary soft skills for an office manager can be:
Strong communication skills
Excellent time management
Transparency and integrity
Good decision-making skills
Conflict resolution
Attention to detail
Good initiative taker
Multitasking
Excellent planning and organizing skills
Active listening
Hard skills refer to the skills gained through traditional education and training. Some of the hard skills required for office managers are:
Corporate writing skills
Familiarity with company's software or tools
Accounting skills
Project and process management
Client relations
Expertise with the business administration
Analytical skills
Knowledge of recordkeeping
Business etiquettes
Leadership skills
Technical skills refer to the knowledge of digital applications and tools. For an office manager's role, the following technical skills can be excellent:
Expertise with MS Office applications like Outlook, Word and PowerPoint.
Data management systems like MS Access or other customized packages.
Office management tools like Trello.
Budgeting and cost analysis tools.
Employee scheduling tools like ShiftNote.
Our Resume Builder has a list of additional skills for office managers. Utilize our tool and its content suggestions to speed up your resume-writing process.
3. How to showcase your work history in your resume?
Your work history provides details of your job title, name of the company and location, and the duration of employment. It should start with the details of your last job and progress in reverse-chronological order.
These examples will help you understand how to write your office manager resume:
Poor example:
Work History
April 2019 - Current
Office Assistant | ABC Associates | New York City, NY
Responding to all incoming phone calls.
Sorting mails.
Greeting and welcoming visitors to the office.
Though this example provides an overview of the candidate's tasks, it does not highlight any job-related duties or achievements. Without specific details, this work history appears dull and unlikely to attract the recruiter's attention.
Good example:
Work History
October 2019 - Current
Office Assistant | ABC Associates | New York City, NY
Was responsible for welcoming new visitors. Also assisted visitors when required.
Maintained records of all office supplies and placed new orders as needed.
Adept at handling all incoming calls and transferring them to the appropriate departments.
This work history highlights the capabilities of the applicant. It enables the recruiter to get a clear picture of the duties performed.
Use some of these tips to achieve similar results with your office manager resume:
An office manager's role is responsible for the smooth functioning of the office. It involves miscellaneous tasks that vary from one corporate industry to another. Familiarize yourself with the general requirements of the role.
Read the job posting carefully to know about the exact requirements of your potential employer. Some job descriptions could include unique requirements like proofreading documents before sending.
It is good to incorporate keywords from the job description and customize them based on your own experiences. This directly links your skills to the job description.
4. Conclude with your education info and custom sections.
Education
Your educational background must include your degree name, college name, location and graduation year.
Some office manager jobs require a minimum of a high school diploma, though most recruiters may prefer higher qualifications. Apart from education, office managers need to have experience in facility maintenance and recordkeeping. Familiarity with business terminology is also a bonus.
Certifications, Licenses and Custom Sections
A section to present the details of certifications, licenses or training you've acquired is a great way to enhance your office manager resume.
Some helpful certifications an office manager could possess are:
Crash Course on Office Management
This crash course will teach you about the basic administrative functions of an office, different types of offices and an office manager's traits and duties.
Office Management Course and Diploma
This course has modules for the skills required to be a multi-skilled office manager. It includes lessons on bookkeeping payroll and sessions on business software packages.
Office Management & Administration
This practical program provides training on the essential duties of modern office managers. It covers supervision and control of personnel, equipment, computer systems and other related topics.
This office administration course aids both new and experienced professionals. It has modules on all aspects of office administration like planning, implementing, managing and supervising all components of operations.
As an added titbit, your contact information, including your name, current city and state of residence, your phone number and professional email address, needs to be displayed in an uncomplicated manner.
Free Downloadable Resume Templates for Office Managers
These are some easy-to-download resume templates for office managers for you to customize with your details.
Office Manager FAQ
Updated: March 06, 2023
What are the top-three skills required for an office manager's resume?
The top three skills for an office manager resume are: excellent organizational skills, bookkeeping and payroll expertise, along with office administration and reception.
How can an office manager stand out?
An office manager must have stellar communication traits to deal efficiently with customers and suppliers. Administrative skills like invoicing and payroll management and ensuring office operation while fostering productivity and collaboration with multiple departments are traits that can help an office manager stand out.
What is an appropriate objective statement for an office manager's resume?
An objective statement for an office manager's resume could say, "Seeking an office manager's position to utilize my excellent organizational and time management skills to maximize efficiency and productivity of the employees, thus contributing to organizational success."