Featured In:
Table of Contents
Here are more resources that can help you
A personal assistant is expected to act as the first line of contact for busy executives, handling phone calls and dealing with all correspondence and scheduling. This detailed resume-writing guide includes several practical examples of personal assistant resumes to help you write a competitive resume that can get you the interview!
Explore our entire collection of downloadable resume examples and our free and premium resume templates to help you get your next job!
Personal Assistant Resume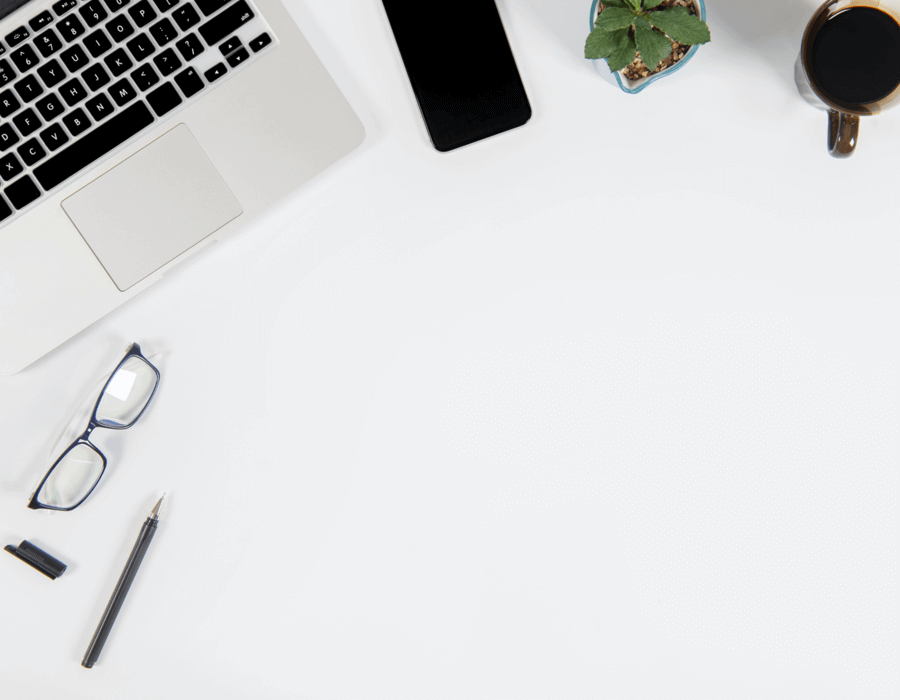 Personal Assistant Resume
This is a sample of a personal assistant resume to aid you in understanding what content can be added to each resume section and the formatting that is suitable for this role.

In general, every resume includes the following segments:

Contact information that includes your full name, phone number, email address and the city you're based in.
An opening paragraph known as the professional summary statement.
Your total relevant work experience listed in reverse-chronological order and highlighting your professional strengths and achievements under each job.
A skills section that features three skill categories — soft, hard and technical skills.
An education section highlighting your academic background.
Additional sections for details about certifications, licenses or awards.
Free Downloadable Resume Templates
Great Blue Divide

Professional Orange
Prepare to Write Your Resume
Before you start writing your personal assistant resume, these guidelines will help you prepare all the necessary information and data you need to score highly with applicant tracking systems (ATS) and hiring managers:
Match the specific requirements that each employer is looking for by paying extra attention to the skills mentioned in the job posting because the role of a personal assistant varies greatly from one organization to another. While the broad role could be the same, look for the unique points that differentiate the current position, like making travel arrangements for clients or producing weekly financial reports.
Include all your significant accomplishments that validate or support your capabilities. To do this, incorporate relevant examples of outstanding contributions or details of appreciation or accolades you've received in your previous jobs for more credibility. Bonus points if you can quantify your tasks and achievements by mentioning exact numbers and percentages of what you've done.
Stay away from using flashy fonts, incorrect spelling or the addition of unnecessary acronyms. Acronyms must be accompanied by their expanded form, for example, Desktop Publishing (DTP).
Limit the use of basic keywords like "dedicated," "experienced" or "team player" because recruiters may use an applicant tracking system (ATS) to scan your resume. Frequent use of such keywords could flag your resume so that it doesn't pass through to the recruiter.
Go through our list of resume examples to better understand what to include in a resume for a personal assistant. We suggest carefully reviewing our resume template examples for a clear grasp of the skills and type of achievements you should incorporate into yours.
Choose the Right Resume Format
The next step in your resume writing process is to decide what type of resume format is best suited for your career level. Resume formats are sample layouts that show various ways to focus on your strengths and underplay your weaknesses. There are three common resume layouts: chronological, functional and combination. It's important that you choose the format that's best suited for your unique qualifications.
The chronological format is the most well-known format and normally highlights many years of experience and career growth. Thus, we wouldn't recommend this format if you don't have any or enough relevant experience because this format relies too much on previous experiences and not enough on the incredible skills a personal assistant may have.
The functional resume is a better choice if you're an entry-level personal assistant, you're re-entering the workforce, or have no relevant experience. This skills-based document allows you to go into detail about all of your qualifying soft, hard and technical skills while de-emphasizing the work history.
The combination format is suitable for you if you have more than three but less than 10 years of experience, plus plenty of skills.This format, as the name implies, combines the previous two formats, giving equal emphasis to your work history and skills.
To get in-depth information about the resume types and how to execute them, check out our resume formats guide.
Chronological

Functional

Combination
How to Write Your Resume With Examples
Now you're ready to write your resume. Once you write your contact information in the following layout, follow our step-by-step guide to write each section of your personal assistant resume.
Name
City, State
Phone Number
Email Address
Professional Website
Professional Social Media Account

These tips and suggestions will enable you to easily craft your custom personal assistant resume.
1. Choose your opening statement.
You can select any of the two distinct opening styles — a career objective or a professional summary. A summary statement is used to directly tie your specialized skills to the unique needs of the job role. However, you should consider writing a career objective if this is your first personal assistant job, you're changing careers, or returning to work after an employment break.
The following two examples of a career objective clearly show the difference between a good and a poor objective.
Poor example:
"I'm impressed by the great reputation of your organization. I hope to join as a personal assistant and work in a congenial atmosphere which also offers attractive learning opportunities."
This poor career objective does not mention any skills or accomplishments of the candidate — it simply describes what the job seeker wants from the organization. It does not mention what the main concern that most hiring managers feel when posting an open job — "who can I hire to handle these business needs?"
Good example:
"As an experienced administrative assistant, I've worked handling a high volume of phone calls and scheduling five to 10 weekly meetings for clients. I look forward to bringing my interpersonal skills to your company, learning more about a personal assistant's duties, and further developing my customer management skills."
This career objective is a good example because it clearly states the candidate's experience and future plans. It also helps to:
List relevant skills gained through previous work experience.
Mentions the candidate's expectations from the new job.
If you have relevant experience, however, opting for a professional summary is best. Here are some suggestions for writing an effective summary statement:
Describe some examples of your accomplishments to support your skills.
Add at least two or three of your best skills that are included in the employer's job description.
Include details of any completed certifications or short courses that enhance your suitability for the job.
Refer to this summary statement example for a personal assistant resume:
"A highly organized personal assistant with experience working with sensitive and confidential company information with integrity. Bringing strong communication skills that allow for smooth collaboration with different types of clients, and a drive to grow to higher levels as an efficient personal assistant to senior-level company executives."
2. Ways to showcase your skills.
The role of a personal assistant tends to vary from company to company. Each role involves a mix of routine administrative work and special requests, like occasionally standing in for one's boss in their absence. The skills section of your resume should have a variety of six to eight skills that match the requirements of the specific job.
In a chronological resume, the skills section is a short list consisting of bullet points. Meanwhile, a functional format has an extra skills section that is a bit more elaborate, detailing examples of how you've applied or acquired the skills.
This example illustrates how the functional resume's skills section works:
Skills
Communication and Administration
Used my strong communication and knowledge of French to facilitate smooth interaction with an overseas client.
Leveraged my strong company knowledge to handle queries from various departments with ease.
Made weekly presentations to a team of 20+ senior executives.
This section can focus on your key skills and highlight them by giving specific examples. If measurable metrics support the examples, ensure you include them because it strengthens this resume section.
For the bulleted list of skills, include a balanced distribution of soft, hard and technical skills.
Soft skills refer to the traits that describe a candidate's abilities to interact with others and effectively perform their duties. Some of the necessary soft skills for a personal assistant are:
Strong communication skills
Good time management
Attention to detail
Active listening skills
Flexibility
Common sense
Integrity
Emotional intelligence
Multitasking
Excellent planning and organizational skills
Hard skills refer to the capabilities gained through education and hands-on training. Some of the hard skills required for personal assistants could be:
Corporate communication
Expertise with various email writing formats
Taking dictations
Accounting skills
Project management
Good knowledge of administrative tasks
Managing calendars and other scheduling requests
Knowledge of filing or recordkeeping
Business etiquette
Knowledge of organizing and supervising company events
Technical skills refer to the familiarity with certain technologies and digital applications. For a personal assistant's role, the following technical skills may be required:
MS Office applications like Excel, Word or Powerpoint.
Data management systems like MS Access or other customized packages.
Management of social media platforms.
Multiline phone management and multiple email platforms like Gmail, Yahoo! and Outlook.
Software for preparing and formatting corporate reports.
You will find more related skills for a personal assistant in our Resume Builder. Our resume-writing tool will speed up your writing process by providing automated content tips.
3. How do you display your work history?
This section shows your entire professional history in reverse-chronological order. It mentions your job title, name of the organization and its location, along with the employment start and end dates. Some additional information like job duties and responsibilities must be included in a chronological and combination resume.
To better understand how to write this section, let's look at some good and poor work history examples.
Poor example:
Work History
January 2019 - Current
Administrative Assistant | ABC Associates | New York City, NY
Scheduled appointments.
Updated official documents when required.
Handled phone and email communications.
This example provides a bare-minimum summary of the job seeker's responsibilities. It does not highlight any unique job duties or achievements. The absence of specific details makes this work history uninteresting for the recruiters.
Good example:
Work History
January 2019 - Current
Administrative Assistant | ABC Associates | New York City, NY
Was responsible for handling and screening all incoming calls on behalf of my company.
Organized and executed team events like training, team-building activities and off-site events.
Proficiently used the office's accounting software to manage budgets for events and projects, leading to a savings of 20% on the overall costs.
This work history is aptly supported by examples that bring out the capabilities of the applicant. The job seeker also used data to demonstrate how they identified and contributed to a significant financial saving.
These tips will be useful if you want to achieve similar results with your resume:
The role of a personal assistant is unique and often involves miscellaneous tasks. Remember to read the job description carefully before writing your resume and include the tasks and skills mentioned in it.
For a personal assistant's role, a lot of importance is attached to interpersonal skills such as time management or handling stressful situations. Provide examples highlighting standout soft skills.
Add quantifiable metrics wherever they fit. For example, if you saved time or money, specify how much you saved; if you worked with a specific amount of people, departments and documents, mention exactly how many.
4. Your education and custom sections can be mentioned at the end.
Education
Your education section is straightforward. Add all relevant academic degrees and additional training or certifications. The details of your educational background like your degree, the college name and location, and the year of graduation are mentioned in this section. This information will follow this structure:
School/University Name
City, State
Degree name, major name, graduation year in numerical form
Hiring managers may prioritize candidates with a graduate degree in business communication or a secretarial course, but most personal assistant jobs are open to high school diploma and GED holders. However, all personal assistants need to be familiar with recordkeeping and phone etiquette.
In addition to formal education, your analytical and quick thinking skills will help you to a greater extent. Knowledge of business terminology is also an added bonus.
Certifications, Licenses and Custom Sections
If you only hold one or two relevant certifications, you should include them in your education section. However, if you hold multiple degrees, certifications and specialized licenses, consider breaking them off into their own section.
The following online courses and certifications could give your personal assistant resume a boost:
Business English Communication Skills Specialization
This course will help you in understanding and writing English in a professional manner. It will also improve your ability to speak English confidently if you're not a native speaker.
Writing Professional Emails and Memos
This course focuses on the basics of email etiquette and communication. It is designed to assist learners in becoming efficient writers by virtue of rigorous practice.
Personal Assistant (P.A.) course
This course teaches the fundamentals of being a personal assistant. In addition to the basics, it also has modules on the skills and attributes required for this role.
P.A. (Personal Assistant) Courses from Pitman Academy
Pitman Academy offers a number of courses for personal assistants working at different levels of the organizational hierarchy. The courses include broad skill sets and have separate programs for virtual assistants.
Best Free Downloadable Resume Templates for Personal Assistant
These are some easy-to-use, free resume templates for personal assistants. These templates can be downloaded and customized with your personal data through your preferred word processor.
FAQ
Updated: March 06, 2023
What are the top three traits required for a personal assistant resume?
The top three skills for a personal assistant resume are excellent communication skills, time management and organizational skills.
How can a personal assistant stand out?
The skills that make someone an excellent personal assistant are strong communication skills, discretion, integrity and administrative skills like customer service or phone etiquette. Since PAs are expected to stand in for their bosses, they need to adapt to their new and changing work situations as quickly and efficiently as possible, so proving you're adaptable can also boost your candidacy.
What is a good objective statement for a personal assistant?
A good objective statement for a personal assistant could be, "An aspiring PA who has successfully completed training specialized in how to effectively assist top-level managers. I would like to use my communication, administrative and organizational skills to enhance the executive's overall productivity. "