Featured In:
Table of Contents
Here are more resources that can help you
In a receptionist's resume, the essential qualities to be highlighted are great communication and customer service. Receptionists also handle a lot of client data which is why they need to be trustworthy and organized. This article will provide in-depth information on this role and present resume examples and writing tips to help you write a competitive receptionist resume that can get you to the interview phase.
Explore our entire collection of downloadable resume examples and our free and premium resume templates to help you get your next job!
Receptionist Resume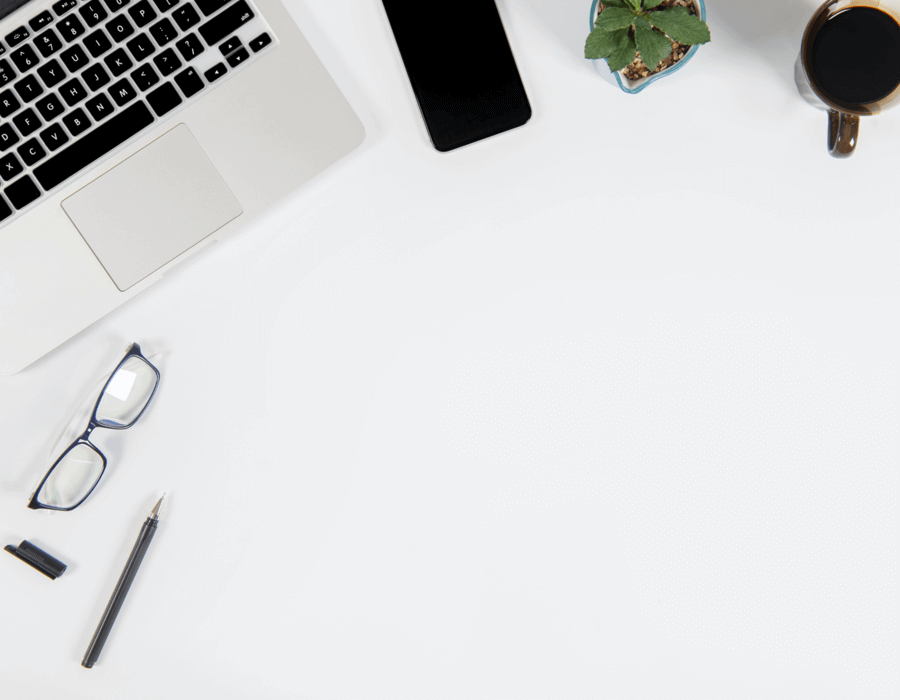 Receptionist Resume
In addition to our free downloadable templates, we crafted some sample receptionist resumes to act as visual study guides alongside our writing guide.

Generally, all resumes are divided into the following sections:

Your complete contact information, including your name, phone number, work email and city.
An opening paragraph, also known as the summary statement, that quickly summarizes the skills and accomplishments that you can bring to an organization.
An extensive work history section — listed in reverse-chronological order — that also highlights your career accomplishments.
A skills section that contains three sets of skills — hard, soft and technical skills.
Details about your academic background in the education section.
Some resumes may contain a separate section for certifications, licenses or awards.
Free Downloadable Resume Templates
Prepare to Write Your Resume
To have a detailed, convincing receptionist resume, you should follow these steps to pull together your skills, experience and key accomplishments before you start writing.
The receptionist's role requires a varied skill set. Depending on the specifications of the job, you could mention qualities such as being friendly and polite to customers or knowing a foreign language. Think about the skills and personality traits that would make you an excellent receptionist, especially those mentioned in the job posting. Once you have them listed out, ensure you include them in the skills section and other parts of your resume like the professional summary and work history.
Unlike other positions, a receptionist's education may not be the most critical factor in their resume. Other personal attributes, like having the capacity to help clients with different ethnic or cultural backgrounds, can be considered important. Pay more attention to emphasizing such attributes.
Highlighting examples of outstanding customer service by backing them up with measurable data is beneficial. For example, a receptionist could mention how their work directly saved time or money or improved customer satisfaction by mentioning the exact numbers and percentages for each accomplishment. Saying, "Streamlined the customer registration process, leading to a wait time reduction of 30 minutes per customer," clearly specifies how you contributed to the company. Any words of praise or gratitude from customers may also be included when applying to receptionist roles.
Be careful about any spelling errors, use of flashy or distracting fonts, or the addition of unnecessary acronyms. Acronyms should always include the full term, such as Average Handling Time (AHT).
Some recruiters scan resumes for excessive use of irrelevant keywords through an applicant tracking system (ATS). The ATS looks for resumes that match the specific keywords inserted by the recruiters, so we suggest refraining from adding generic terms like "dependable" or "self-starter."
Consult numerous examples, including our list of resume examples that contain a set of standard formats.This will give you an appropriate picture of the type of receptionist skills and achievements that can be added to your resume.
Choose the Right Resume Format
By now, you have some idea about the steps involved in the resume writing process. The resume formats are available in three commonly used styles — chronological, functional and combination. Based on your work history and preferred job position, you should choose the format that best suits your needs.
The chronological format provides complete details about your work history in reverse-chronological order, starting with your most recent job details. This is the best option if you have more that 10 years of receptionist or administrative experience.
The functional resume, on the other hand, is suitable for candidates who have career gaps or lack industry experience. It is a skills-based resume which is ideal for those who've never been a receptionist, but have handled paperwork, scheduling or organizational tasks at a former job, in school or during extracurricular activities like volunteer work.
The combination format is best for candidates who are changing careers or are at the midlevel. It combines the features of both the previous formats with equal focus on the candidate's past work experience and skills. This is a good option if you have a few years of experience and plenty of administrative skills.
Our resume formats guide will help you better understand how to implement each of the resume types.
Chronological

Functional

Combination
How to Write Your Resume With Examples
You can find tips and suggestions in our step-by-step guide that can aid you in the resume-writing process and save you time.
1. Which type of opening statement should you choose?
The opening statements that are popularly used are the career objective and summary statement. For the receptionist's role, a summary statement may be better if you want to focus on a specific skill. However, if you are an entry-level professional or a candidate making a career change, the career objective would be apt for you.
Suppose you have recently completed a program like a communications course or a basic computer course. In that case, your career objective should talk about how you can use your newly-acquired knowledge to become a more competent receptionist.
Take a look at these examples of two different career objectives that clearly show the difference between a great and poor objective.
Poor example:
"As an extrovert, I love to connect with people either in person or over the phone. I wish to work as a receptionist so I can put my passion for communication to good use."
This is an example of a poor career objective which doesn't have any industry-specific skills or career achievements.
Good example:
"As a receptionist, I want to act as a link between my company and its clients. I am familiar with CRM tools and would like to work on the new and upcoming software packages aimed at building strong customer relations."
This career objective is a good example because it:
Clearly identifies the career objective.
Conveys that the candidate has knowledge and interest regarding a specific work tool.
These suggestions can help you personalize your summary statement accurately:
Clearly define your reason for applying to the job opening and ensure that your goals align with the employer's needs.
Use data that's easy to read and understand when highlighting your accomplishments.
Mention job-related certifications or courses that increase your suitability for the job.
However, choose your strategy wisely. If you have related experience to offer, for example, a professional summary like this well-written summary statement may be a better choice for your opener:
"An enthusiastic receptionist who helps solve 300+ client queries weekly. Proficient in three foreign languages, which allows for smooth collaboration with overseas clients from different cultures. Seeking to use this experience and skill set to make a difference in your clients' experience interacting with the company."
2. How do you display your skills appropriately?
The skills section is important as both employers and applicant tracking systems pay a lot of attention to this section. So, ensure your skills are relevant and include appropriate jargon.
Depending on the resume format you use, you may have multiple skill sections. The chronological format, which can be used if you want to focus on your work history and career achievements, only has one skill section that lists six to eight skills in bullet points. However, the functional resume, which is suitable for industry novices, allows you to include an expanded skills section to elaborate on your top skills as the centerpiece of the resume.
To understand what an expanded skills section in the functional format looks like, here is an example:
Skills
Administrative skills
Greeted and welcomed all incoming guests, both in person and over the phone.
Diligently maintained the logbooks for recording arrivals and exits from the premises.
Participated in the development and execution of a new CRM system which resulted in a 25% increase in productivity for the organization.
This section highlights the core skills of a receptionist and includes how they made a valuable contribution to the role.
The simple, listed skills section, alternatively, must have a balance of soft, hard and technical skills. Our following sample list of skills will help you decide which ones to include in your resume from each of the three categories.
Soft skills are attributes that aid in general work performance, and smooth communication and interactions with your clients and coworkers. Some of the necessary soft skills for a receptionist are:
Excellent communication skills (verbal and written)
Organizational skills
Politeness and courteousness
Excellent time management
Attention to detail
Customer service
Patience
Active listening
Event planning
Ability to handle stressful situations
Hard skills are job-specific skills that are acquired through formal education and training. These skills usually vary from industry to industry. Some of the hard skills required for receptionists are:
Letter writing
Bookkeeping
Inventory management
Accounting
Clerical tasks
Office management
Basic knowledge of business management
Fast typing speed
Administrative processes
Familiarity with office tools and equipment
Technical skills are related to the knowledge of technological tools available at the workplace. For a receptionist's role, the following technical skills are beneficial:
Basic MS Office knowledge.
Knowledge of CRM software, like Salesforce.
Knowledge of financial or payment systems, like PayPal.
Familiarity with electronic phone operating systems, like Electronic Private Automatic Branch Exchange (EPABX).
Expertise with the latest billing management systems.
Our Resume Builder will recommend additional skills you can include in a receptionist resume. Depending upon your preferred work industry, you will find matching skills to help you design a stellar resume faster!
3. How do you present your resume's work history?
Your work history section shows your entire work experience in a reverse-chronological format. This section contains the job title, workplace name, location and start and end dates. The combination and chronological resumes require you to add additional information related to your work history, such as tasks and achievements per job.
Take a look at these good and poor work history examples.
Poor example:
Work History
June 2019 - Current
Receptionist | ABC Hotels | Los Angeles, CA
Welcomed new guests.
Interacted with visitors.
Responsible for answering all inbound and outbound calls.
This example lacks a vivid description of the job duties and does not mention any specific achievements, thus failing to impress potential employers.
Good example:
Work History
February 2019 - Current
Receptionist | ABC Hotels | Los Angeles, CA
Greeted and welcomed between 80-150 visitors at the premises daily and ensured they were properly checked-in.
Operated the electronic telephone system and handled call volumes of 100 calls per day.
Maintained proper security at the premises by monitoring the logbook and issuing visitor passes.
This work history provides a detailed account of the candidate's job responsibilities and highlights their capabilities.
Use these tips to write your work history more effectively:
Align your work history with the job requirements. Each industry has different specifications for a receptionist role, so ensure you directly state which of their requirements you meet.
A descriptive or vivid account of your work history provides more concrete information about your abilities than a generic task. Thus, it's important to be as specific as possible and add numerical data wherever it fits.
Add examples of your significant accomplishments as well. The receptionist's role is a customer-centric one, and examples of moments when you succeeded in offering the best customer service add value to your resume.
4. Mention your contact information, educational details and any other relevant information in separate sections.
Education
This section provides the details of your educational background with respect to the receptionist's role. It includes your degree(s) or diploma(s), the name of your school or college, and the year of graduation. A high school diploma is usually considered adequate for a beginner position, although some employers may prefer an associate degree.
Apart from your formal education, it is helpful to mention any additional short-term training courses or certifications. For example, a certificate from a customer satisfaction training can be valuable for a receptionist.
Certifications, licenses and custom sections
A separate section showing any certifications, licenses or training you've completed is a great way to enhance your resume.
Some helpful certifications for a receptionist are:
Speed Typing Course: Master Touch Typing and Shortcut Keys
This course helps improve your typing speed through Touch Typing and over 75 shortcut keys so you get more done in less time. The skills you'll learn in this course are valuable for roles that require typing at a very high words per minute (WPM) rate and strong time management.
Becoming a Medical Receptionist
This course will teach you how to master the skills needed to be a successful medical receptionist. You will become familiar with various duties of a receptionist in the medical industry such as understanding medical billing and coding and how to work with medical records.
This diploma from Pitman Training is designed to provide all essential skills for a receptionist. It is also great to prove to employers that you have the necessary training for the role.
Business Etiquette 101: Social Skills for Success
This course is designed to increase your self-esteem by helping you master social skills in business, enhance conversational skills, and develop an overall polished and graceful persona.
Your contact information with details like your full name, city and state, phone number and professional email address can be mentioned at the start of your receptionist resume.
Best Free Downloadable Resume Templates for Receptionists
We have provided some free and easy-to-download resume templates that can be personalized with your details. You can download these receptionist templates to your preferred word processor and make the necessary changes.
FAQ
Updated: March 06, 2023
What are the top three skills required for a receptionist resume?
The top three skills necessary for a good receptionist are expert customer service skills, basic computer skills and great organizational abilities.
How can a receptionist stand out?
Receptionists work primarily with guests and visitors who can come from varied cultural and ethnic backgrounds. To stand out, a receptionist must be friendly, polite and well-versed in social etiquette. Additionally, the ability to accept constructive feedback and maintain a calm demeanor are some of the standout attributes of a receptionist./p>
What is a good objective statement for a receptionist's resume?
A good objective statement for a receptionist should mention the skills they have that make them the best candidate for the role, include any related experience, and state what you hope to accomplish in the role if given the job. For example, an objective statement for a receptionist could read as, "Recent grad with experience filing documents, greeting visitors, and writing three to five business emails daily. Can write 80 WPM, which proves useful for effective note-taking and time management. Seeking a receptionist role where excellent organizational skills coupled with a friendly disposition that keeps customers calm and happy is valued."