Featured In:
Table of Contents
Here are more resources that can help you
To write a showstopping secretary's resume, you need to highlight your written and verbal communication skills alongside your organizational strengths. These free downloadable templates, coupled with our writing advice and resume examples, will guide you through the resume-writing process.
Explore our entire collection of downloadable resume examples and our free and premium resume templates to help you get your next job!
Secretary Resume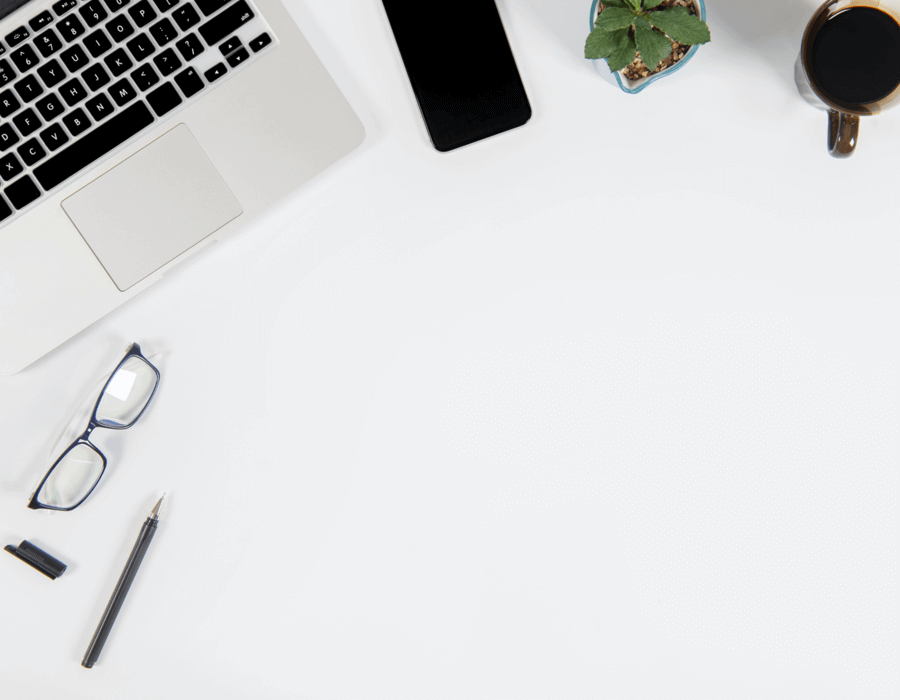 Secretary Resume
Use our easily downloadable templates or expertly written secretary resume examples to finalize your application. Regardless of your decision, make sure your document includes the following sections:

Your contact information including: your name, active phone number, email address and current city.
An impressive opening statement that summarizes your core strengths. This statement can take one of two approaches –– either an objective statement or a professional summary.
A detailed work history section which describes your professional journey, including former job titles, employers, dates of employment and prior responsibilities.
A skills section comprising three skill groups: hard, soft and technical skills.
An education section for your academic qualifications or specialized training.
Additional sections to highlight certifications, licenses or awards for outstanding contributions.
Free Downloadable Resume Templates
Prepare to Write Your Resume
With offices reopening, job seekers are scrambling to find solid employment. This means your secretary resume must stand out from the crowd. Hiring managers look for elegant designs and detailed professional information when scrutinizing resumes to shortlist candidates.
We compiled these guidelines and tips to help you create a near-perfect resume:
All secretary positions are unique –– they do not require the same skill-set. The job description provided by the employer is your best guide. Read it carefully to get a clear idea about the requisite skill set.
You should possess a wide range of skills like good computer knowledge and communication skills. Focus on making an excellent presentation of these abilities by supporting them with examples from your professional life.
Pay attention to any special requirements listed on the job ad, like providing support to the human resources manager. If you have a background on any other administrative role, mention it to catch the employer's attention.
Do a double-check for any spelling errors, avoid distracting fonts or cliched terms like 'managed' or 'assisted.' Also, consider using personalized or creative words to make your resume stand out from the rest.
Remember, recruiters use an applicant tracking system (ATS) to scan your resume and reject it if you use too many irrelevant keywords to draw attention.
You could also add examples of recognitions or words of appreciation you may have received from your seniors in previous assignments. For example, "archived more than 95% of the documents written" or "address all office calls in a timely manner" can add value to your resume.
Our list of resume examples gives you a good idea of what an ideal secretary resume looks like. To know more about the skills and achievements to include in your resume, carefully read through our resume examples.
Choose the Right Resume Format
Resume formats unlock strategic ways to display your professional strengths and downplay potential weaknesses, like sparse work history or a sudden career change. The three commonly used resume formats are chronological, functional and combination. These resumes vary according to their focus on work history or job skills.
The chronological format puts more emphasis on previous work history. Use this format if you have a decade of uninterrupted work history as a secretary, receptionist or administrator.
The functional resume shows the specialized skills of the candidate. These are wide-ranging skills that can be implemented in any employment. This resume type is a strong option for an in-person secretary referral, as it plays up your administrative skills and lets you highlight other skill groups.
The combination format balances the above two formats, with equal focus on past work experience and skills sections. You should opt for this resume if you have a few years of experience.
Our resume formats guide will provide more details about each resume type.
Chronological

Functional

Combination
How to Write Your Resume With Examples
Check out these tips and suggestions in our step-by-step resume writing guide to assist you with crafting a fantastic secretary resume in no time.
1. An enriched introductory statement.
Your secretary resume should sell you as the best candidate for the position, which means a solid introduction is important. Your introduction can take one of two forms to successfully appeal to hiring managers: as a career objective or a summary statement.
A summary statement is more appropriate for extensive work history because you can immediately pitch one or two skills or accomplishments that directly relate to a job's requirements.
However, the career objective is the perfect option for recent graduates or professionals making a career change. Your career objective should highlight the benefits of any relevant courses you have, like a diploma in secretarial management or an advanced course in office communication.
The following summary statement examples will help you know the difference between an appealing and poor secretary resume:
Poor example:
"My hobbies are communicating with people and organizing meetings. I wish to use this in my work to make a better secretary."
This poor career objective shares a few socializing skills, but this candidate doesn't specify how these skills relate to the open job. It does not highlight any specific talent or other achievements that could make the candidate an attractive choice for the employer.
Good example:
"Proficient in multiple computer applications and equipped with accurate and fast typing skills. I am interested in working in a secretarial position that makes good use of my skills."
This career objective captures the employer's attention because it highlights a particular skill. It also helps to:
Clearly understand what the candidate wants to do in the job role.
What skills the candidate offers to make them a good choice for their preferred job role.
Always use a personalized summary statement to mention your skills and aspirations. You could also:
Mention critical skills that match the exact phrasing of the job description.
Use numbers or real-world data to describe some of your previous accomplishments. These metrics give a clear indication of the value you've added to your workplace.
Any certifications or courses that increase your suitability for the job.
Study this summary statement example and craft yours accordingly:
"An experienced secretarial professional with strong organizational skills. I have worked with varied clients in the last six years. A great communicator with efficient multitasking skills who can handle a high-paced work environment with ease."
2. Your skills are your strength.
The skills section is essential and carefully reviewed by employers. As such, a clear and concise presentation of your skills is required. We suggest using a functional resume that allows you to describe your skills elaborately for entry-level candidates. Here's a list of the most requested transferable skills that can help you get started.
Use a brief and organized bulleted list to highlight your different skills. You could mention specific tasks and accomplishments under each bullet point.
Refer to this example of a functional secretary resume to get a better understanding:
Skills
Organization and Communication
Used my strong computer and organizational skills to create a time tracker, which helped increase employee productivity by 10%.
Planned multiple client meetings weekly.
Was responsible for office correspondence on a wide range of subjects and policies.
Describe some of your specific achievements in this section. These achievements should link to the job description provided by the employer.
The skills mentioned on the resume must be a mix of soft, hard and technical skills. Refrain from bringing up the same skill set twice.
Soft Skills comprise of our social graces and communication skills. They refer to our personal or individual attributes. Some of the necessary soft skills for a secretary are:
Excellent communication
Organizational
Customer service abilities
Time management
Attention to detail
Active listening skills
Excellent initiative and drive
Patience
Courtesy
Team player
Multitasking abilities
Hard skills are industry-specific traits acquired through education and formal work training. Some hard skills required for a secretary could be:
Excellent corporate writing skills
Fast typing
Accounting and business management skills
Knowledge of organizational tools such as databases
Public speaking
Presentation skills
Knowledge of company-related information such as clients, vendors or shareholders
Supervision skills
Strong administrative traits
Financial documentation
Technical skills relate to proficiency in IT tools at the workplace. For a secretary's position, the following technical skills could be beneficial:
Expert in various MS Office applications like Outlook, PowerPoint or Word.
Proficiency in document management like business letters, reports or financial documents.
Good knowledge of accounting software like ERP.
Excellence in the use of multi-line phone systems and faxes.
Familiarity with project management tools.
You can find additional skills tailored to your administrative experience through our Resume Builder. Our resume-writing tool helps you write your resume based on your previous employment, education and experience.
3. Tips to display your work history.
Your work history section showcases your professional experience in reverse chronological order. Under this section, each entry contains the job title, workplace name, location and employment duration. For combination and chronological resumes, you could provide additional details about your work history.
Let's look at some excellent and poor examples of the work history resume section:
Poor example:
Work History
February 2019 - Current
Administrative assistant | ABC Company Pvt Ltd. | Los Angeles, CA
Interacted with clients.
Updated official documents.
Was responsible for all the office communication.
This example does not provide the details of the job duties. It does not mention any notable achievements or outstanding work examples. Vague job entries are unlikely to attract the attention of potential employers.
Good example:
Work History
February 2019 - Current
Secretary | ABC Company Pvt Ltd. | Los Angeles, CA
Was responsible for typing, collating and printing reports.
Worked towards upholding legal requirements as per the requirements of the company law.
Worked on document management, including copying, mailing and filing of official information to the customers and shareholders of the company.
This work history gives the specifics of the tasks handled by the candidate. Detailed job tasks in a resume add more credibility to the candidate's work skills.
These tips will help in detailing your work history:
The job requirements should serve as the guide to the description of your work history. Refrain from mentioning irrelevant work history.
It helps to provide examples of your significant accomplishments, like organizing meetings for 50+ members or creating an efficient filing system to enhance ease of access.
Remember that employers look for efficiency and meticulous qualities in a secretary. Mention instances that bring out these core values.
4. Contact information, educational details and other relevant information.
Education
Most secretary positions require a high school diploma. For executive positions, employers expect a higher qualification or certificate. For specialized positions like medical or legal secretaries, relevant subject matter knowledge is necessary.
While it appears that higher education is not an essential requirement for this role, recruiters should be able to relate to your expertise when they read your resume.
For all secretary positions, it is mandatory to have good communication and customer service skills. Sound computer skills and efficient record keeping are some value-added traits.
Certifications, Licenses and Custom Sections
Certifications, licenses or training completed by you have a great significance in enhancing your resume. Some helpful certifications for a secretary are:
International Association for Administrative Professionals (IAAP) Certified Member
IAAP is a non-profit association that acts as a serving platform for administrative professionals. A certified professional from this association grows to higher-level positions and gains greater competence in this field.
Microsoft Office Specialist: Associate (Office 365 and Office 2019)
The fundamentals include MS-Word, MS-Excel, MS-Powerpoint, and MS-Outlook in this program. After completion, candidates will navigate through MS Office applications successfully.
Organizational Management (OM)
The Organizational Management (OM) certification course from IAAP is an eight-week certificate program. This program will apply the knowledge learned throughout the eight-week program to their professional situations and get a better learning experience through real-world application.
Remember to also make sure to display your contact information clearly with details like your full name, city and state, along with your phone number and professional email address at the end of the resume.
Free Downloadable Resume Templates For Secretaries
Here are some easy-to-customize resume templates that you can utilize. You can download these secretary templates to your preferred word processor and make the preferred changes.
FAQ
Updated: March 06, 2023
What are the top three skills required for a secretary's resume?
The top three skills necessary for a secretary are excellent communication skills, expert document management and service driven.
What makes a successful secretary?
Secretaries are called the "eyes and ears" of an organization. Aside from day-to-day administrative duties, secretaries have access to vital and confidential information related to the company's performance and plans. Organizational, confidential secrecy, professional communication skills and sound industry knowledge are necessary to be a successful secretary.
What is a good objective statement for a secretary?
A good objective statement for a secretary could read as, "Highly organized and committed professional, seeking suitable secretary positions" or "Seasoned professional having 10+ years of experience in providing high-level customer support and proven ability to supervise clerical staff."