Child Care Resumes: Overview
Child care professionals play a crucial role in nurturing the growth and development of young minds. Their responsibilities often include supervising playtime, preparing and serving meals, assisting with educational activities, ensuring a safe environment, and fostering social and emotional development.
Jobs in child care include:
Child Care Worker
Daycare Teacher
Nanny
Babysitter
Child Development Specialist
The child care profession demands unique skills and qualifications, including excellent communication and interpersonal abilities, patience, creativity, and a genuine love for working with children
Crafting a tailored resume that showcases your skills and qualifications is the first step toward landing your ideal role in child care. Explore our collection of customizable resume examples and downloadable resume templates to kickstart your career journey.
Child Care Provider Resume Example
This resume example serves as an excellent illustration of the key elements that make a child care resume effective and impactful thanks to its design and choice of content.
Child-Friendly Design Elements:

Child-friendly design elements, such as playful colors, reflect an understanding of the child care environment, while also maintaining a sense of professionalism.

Engaging Career Summary:

The resume starts with an engaging career summary highlighting the candidate's passion for child care and relevant experience.

Relevant Certifications:

Relevant certifications, such as CPR and First Aid, are highlighted to demonstrate the candidate's commitment to safety.

Consistent Formatting:

Consistency in formatting, including bullet points and font choices, maintains a polished look throughout the document.
Nanny Resume Example
Check out this nanny resume example that exemplifies the principles of a well-structured and impactful resume in child care.
Effective Use of White Space:

Adequate white space ensures the content is well-organized and easy to digest, while reducing clutter.

Quantifiable Work Experience:

Detailed descriptions of the candidate's roles provide insight into their contributions and achievements in previous child care positions, while specific metrics help provide unique context.

Important Skills:

A dedicated section prominently features key skills and qualifications, including child development expertise.

Visually Appealing Layout:

The resume features an attractive, visually appealing layout that draws the reader's attention.
How to Write a Child Care Resume: A Step-by-Step Guide
Creating an effective child care resume requires a systematic approach that highlights your skills, experience, and dedication to fostering the well-being of children. Follow this step-by-step guide to write a resume that stands out in the competitive field of child care:
Choose A Format:

There are three types of resume formats and you should pick the one that best fits your needs. The chronological resume format is the most common and focuses on job history.

The functional resume format is less common and not as ATS-friendly, however, it is good for those with less experience, like recent high school graduates, because it focuses on transferable skills. Finally, there is the combination resume format, which uses elements from both the chronological and functional approaches.

Contact Information:

Your resume should start with your contact information, making it easy for employers to contact you. Include your full name, ensuring it stands out and is easy to read, your phone number, a professional email address, and a LinkedIn profile if you have one.

Summary or Objective:

Begin your resume with a powerful summary or objective statement. A resume summary, typically 2-3 sentences, highlights your relevant experience, skills, and what you bring to the role.

An objective statement outlines your career goals and how they align with the customer service position you're pursuing. Choose the one that best suits your situation and customize it for each specific job application.

Work History:

Detail your work experience, starting with your most recent job and working backward. For each position, include the specific job title, the company name, the dates of employment, and your responsibilities and achievements. Try your best to quantify as much as possible and use action verbs for more impact.

Skills:

Highlight your skills, both technical and soft skills, that are relevant to the child care role you're seeking. Common skills for child care professionals include child supervision, lesson planning, safety protocols, communication, patience, and critical thinking.

Education:

Detail your educational background, starting with the most recent degree, including your highest degree obtained, the name of the institution, and where it is located. You can include the graduation date or any honors such as GPA, but only if it is relevant to the job.

Additional Sections (optional):

Consider adding additional sections to enhance your resume's appeal, such as certifications (such as CPR and First Aid), volunteer work, and professional memberships. These sections can help you underscore your commitment to child well-being and professional development.
Key Skills and Certifications for Child Care Resumes
Crafting an effective child care resume involves showcasing a combination of hard skills and soft skills, along with crucial relevant certifications. These elements are essential for demonstrating your ability to provide quality care and support the growth and development of children.
Top 5 Hard Skills for Child Care
Child Supervision: The ability to effectively supervise and ensure the safety of children is paramount in child care roles.
Lesson Planning: Skillful planning and execution of age-appropriate educational activities contribute to children's cognitive and social development.
Safety Protocols: Proficiency in implementing safety measures, including first aid and emergency procedures, is crucial to child care settings.
Nutrition and Meal Preparation: Knowledge of balanced nutrition and the ability to prepare healthy meals for children is highly valued.
Child Development: An understanding of child development milestones and the ability to provide age-appropriate guidance and support.
Top 5 Soft Skills for Child Care
Patience: Working with children demands patience and the ability to handle challenging situations calmly.
Communication: Effective communication with children, parents, and colleagues is essential for building positive relationships.
Empathy: Being empathetic and understanding children's needs and emotions fosters a nurturing environment.
Adaptability: The child care field often requires adaptability to changing situations and accommodating diverse needs.
Teamwork: Collaborating with colleagues and parents to provide the best care for children is a key aspect of child care roles.
Top 5 Certifications for Child Care
CPR and First Aid: Certification in CPR and First Aid is critical for handling emergencies and ensuring the safety of children.
Child Development Associate (CDA): The CDA credential demonstrates expertise in child care and early childhood education.
Early Childhood Education (ECE) Certification: ECE certification signifies a deep understanding of child development and effective teaching strategies.
Child Care Professional Certification: This certification validates your skills and knowledge in child care practices.
Food Handling and Safety Certification: This certification ensures proper food safety practices if meal preparation is part of your responsibilities.
By possessing these hard and soft skills and obtaining relevant certifications, you'll strengthen your child care resume and position yourself as a capable and dedicated professional with qualifications to look after kids of any age group.
Here's What People Are Saying About Us
8 Tips for Writing a Child Care Resume
Crafting a child care resume that grabs the attention of potential employers and highlights your suitability for the role requires careful consideration. Follow these essential tips to create a standout resume:
Tailor Your Resume: Customize your resume for each child care job application by emphasizing skills and experiences most relevant to the specific role.
Showcase Relevant Experience: Highlight your previous child care roles and responsibilities, focusing on accomplishments and achievements that demonstrate your effectiveness in nurturing and educating children.
Use Action Verbs: Start bullet points with action verbs (e.g., "facilitated," "implemented," "organized") to convey your accomplishments more vividly.
Quantify Achievements: Whenever possible, quantify your achievements. For example, mention the number of children you supervised or the percentage of improvement in a child's developmental milestones.
Emphasize Safety: Stress your commitment to child safety. Mention certifications in CPR, First Aid, and any other relevant safety training.
Highlight Educational Credentials: If you have degrees or certifications in early childhood education or child development, feature them prominently in your resume.
Use a Professional Format: Keep the format clean and professional, using a consistent font and layout throughout your resume.
Include a Cover Letter: Consider attaching a well-crafted cover letter that further emphasizes your enthusiasm for the role and your understanding of the specific child care center or organization.
By implementing these tips, you can create a compelling child care resume that not only meets the needs of potential employers but also showcases your passion for nurturing the growth and development of children.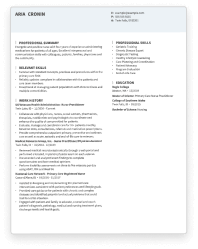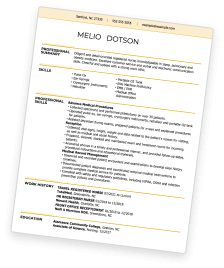 Save Time With Hloom's Resume Builder
Key Takeaways
Child safety is paramount in child care. Emphasize your commitment to safety by mentioning certifications in CPR, First Aid, and relevant safety training in your resume.

Whenever possible, use quantifiable metrics to showcase your accomplishments. Quantifying your achievements provides concrete evidence of your effectiveness in nurturing and educating children.

In addition to technical skills, emphasize soft skills such as patience, empathy, communication, and adaptability. These qualities are essential for building positive relationships with both children and parents.

Customize your child care resume for each job application by emphasizing skills and experiences that align with the specific role. Tailoring your resume increases your chances of standing out to potential employers.
Save Time With Hloom's Cover Letter Builder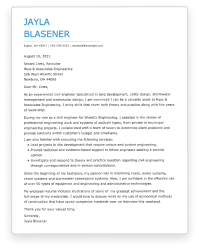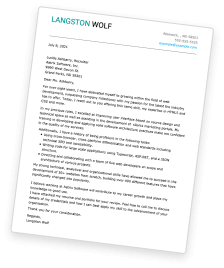 Child Care Resume FAQ
Updated: May 25, 2022
In your child care resume, include your contact information, a compelling resume summary or objective, work history with details of previous child care roles, key skills (both technical and soft skills), educational background, relevant certifications, and any additional sections that enhance your qualifications, such as volunteer work or professional memberships.
To highlight your child supervision skills, mention the number of children you've supervised in previous roles. Use action verbs like "oversaw," "monitored," or "managed" to describe your responsibilities. Provide examples of how you ensured their safety and well-being while creating a nurturing environment for their development.
Yes, including certifications on your child care resume is crucial. Certifications like CPR, First Aid, Child Development Associate (CDA), and Early Childhood Education (ECE) demonstrate your commitment to safety and your expertise in child care practices. Employers highly value candidates with relevant certifications.
A successful child care provider should possess qualities such as patience, empathy, excellent communication skills, adaptability, and the ability to create a safe and nurturing environment. Being attentive, responsible, and having a genuine love for children are also crucial attributes.
It's not necessary to include references on your child care resume. Instead, create a separate reference list that you can provide upon request. Ensure that your references are individuals who can speak to your qualifications and work ethic in the field of child care.