Featured In:
Table of Contents
Here are more resources that can help you
As an incredible after-school teacher who has cared for children and helped them in challenging moments with their studies and social skills, you juggle multiple tasks and multidisciplinary studies. Does your resume correctly represent your abilities? Use this resume guide and examples to create a resume that will open you up to more opportunities.
Explore our entire collection of downloadable resume examples and our free and premium resume templates to help you get your next job!
After-school Teacher Resume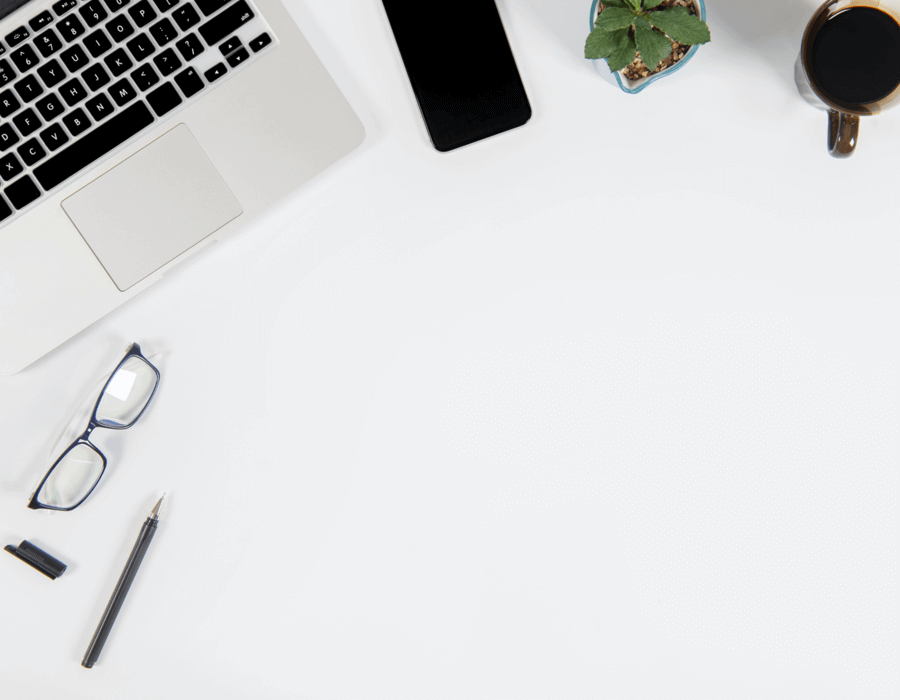 After-school Teacher Resume
After-school teachers are responsible for creating an inclusive learning environment that fosters the growth and development of children. You might even get a midlevel job if you have after-school teacher assistant experience. Here are a few pointers that will help you add the elements for the perfect resume suited for this position.

Begin with your contact details such as: your name, address, phone number and email address.
Add an introductory statement that tells the recruiter about your background, experience and expertise.
Talk a bit about your skills and strengths to showcase your abilities.
Detail your work experience in reverse-chronological order. Include your role, responsibilities and job title.
Educational qualifications are an essential part of the resume. It helps the recruiter know if you have the background and knowledge required to handle this position.
If you have job-relevant certifications and licenses, it is good to add them in a custom section.
Free Downloadable Resume Templates
Casual Blue

Centered Traditional
Prepare to Write Your Resume
A well-crafted resume is your ladder to getting the perfect position you are applying for. However, many people are eyeing the job. Here are a few tips to help you carve your resume such that you can stand out from your competition.
Read the job description to understand the expectations of your position. If you are supposed to help students with assignments, you must have the skills to do so. The job description will lead you to identify points to be added to the resume.
Your skills play a pivotal role in getting the job. For instance, if you know how to create a lesson plan, it is a skill that improves your resume.
At the same time, if you managed to plan and execute a field trip for a group of kids, quantify your achievements here.
The resume format is as important as the details inside it. Choosing a format that helps you present all your ideas properly is important. You can check these resume examples before determining the format.
Employers have started auto-scanning resumes to save time using applicant tracking system (ATS) instead of manually scanning them. Make sure to add essential keywords that appear on the job posting to optimize your resume for the ATS.
Choose the Right Resume Format
An after-school teacher should ideally go through the resume formats, identify the pros and pick one that works best for the profile.
The chronological format is best suited for those with extensive work experience as it highlights your experience in detail. In this case, you can highlight your skills by mentioning them in bullet points.
The functional format has been designed to highlight your skills, best used for entry-level candidates or those looking to rejoin the workforce. You can choose the three top skills that set you apart and include them in this format.
The combination format works best when you have both skills and work experience to highlight. This format is best used for candidates with more than three years of experience or candidates who are looking to change jobs.
The choice of the resume depends on factors such as:
What do you want to showcase/highlight in your resume?
What are the requirements of the job profile?
Before choosing the format, understand each format in depth by going through the resume formats guide.
Chronological

Functional

Combination
How to Write Your Resume With Examples
As an after-school teacher, you are responsible for adding value to the child's life by understanding their strengths, working on their weaknesses and making them do activities that will enrich their lives. Does your resume reflect everything you do, know and are capable of?
Does your resume talk of things beyond the daily to-dos? If not, then here's how you can depict what you can write in each section to grab the recruiter's attention.
1. Introduce with an impressive opening statement
As a teacher, it is your job to get the students to do better in class and give them an understanding of skills such as reading, writing and listening. However, your resume is a slightly different place from the classroom, you need to talk about yourself, your achievements, abilities and knowledge to get the desired position. Your resume headline should be a promising statement of why you are the most capable candidate for this position. It should highlight your skills and knowledge in a few sentences.
Depending on the position you are applying for, you can choose from a professional summary or a career objective. The professional summary works best for those with quality work experience. However, you can start with a career objective when applying for an entry-level job.
Check out this poor and good example of the professional summary statement to help work on your introduction.
Poor example:
"A driven and passionate after-school teacher. Possesses excellent communication and organization skills. Can lead a good number of students. Have helped many with their assignments."
While the candidate has given away their years of experience and hinted at their skills, they haven't talked about the quality of achievements or quantified their strengths. As a result, it is just a headline that talks about roles and responsibilities without adding value to the recruiter's life.
Good example:
"Reliable and driven after-school teacher with flexible schedules and an ability to create inclusive learning environments. Helped over 40 kids with assignments and playtime. Responsible for creating a play strategy that led to student retention and improved the class engagement by 50%."
This example talks about how the after-school teacher could manage the strength and quantifies it with a number. It also states how they improved the class strength with their strategies.
If you want to write a career summary, follow the below tips:
Mention the highlight of your role and personality.
Bring to the fore your strong suit in the form of skills.
Display achievements using numbers and percentages.
Refer to the below example of summary statement for an after school teacher:
"Dedicated professional with six years of experience managing more than 10 kids a day. Focused on child development and implementing new teaching strategies. Dedicated to creating a positive learning atmosphere. Trained in CPR and first aid."
2. Add skills to make your resume credible.
Skills are an important part of your resume. It offers you more opportunities and can even get you the midlevel position you want to hold.
Skills mean more than what you have done and are a portion of your strengths. For instance, your job was to handle the post-lesson assignments. However, you identified children with different learning capabilities and promoted inclusiveness. Your skill, in this case, was attention to detail.
How you present your skills plays an equally important role in getting you the job. Make sure to choose a format according to your experience and skills. You can choose a functional format if you want to highlight your skills. With this format, you can quantify and describe your top three skills in great detail.
Check how you can present your skill using the functional format.
For your reference, we have added one skill in detail.
Skills
Patience
Helped more than 10 students across multiple age groups of five through twelve with their assignments.
Worked with a small day care center to help them manage toddlers between ages two and five.
Created a play system that ensured peaceful playtime for all the kids.
Soft skills are important to help showcase your personality. As an after-school teacher, soft skills play a pivotal role in dealing with children. Some soft skills of an after-school teacher are:
Critical thinking
Decision making
Leadership
Communication
Patience
Teamwork
Time management
Flexibility
Conflict resolution skills
Quick thinking
Hard skills are job-specific skills that make you a better choice for the position. Some hard skills of an after school teacher are:
Meal planning and preparation
Imparting early education
Inclusive teaching
Play-based teaching
Curriculum planning
Monitoring abilities
Defining rules and policies
Growth mindset
Infection control procedures
Safety awareness
Technical skills are the advanced job-specific skills that are an added advantage and increase your chances of getting the job. Some technical skills of an after-school teacher are:
Classroom management
Formative assessment
Learning management systems, i.e., ClassDojo, Nearpod or Spcrative
Infection control policies
Knowledge of popular computer software, i.e., MS Office, Google Drive, Pages and Sheets
3. Highlight your work experience.
Hiring managers want to know what you achieved and how. If you say you were organizing field trips regularly, it doesn't convey much about your ability or knowledge.
However, if you mentioned you could organize 20 successful field trips that led to inclusive learning and better social skills among preschoolers, you quantified the responsibility. It helps the recruiter understand your skill and ability better.
It also says you are good at solving problems among preschoolers. Hiring managers who glance through the resume are looking for problem solvers and achievers who can add value to their organization.
Here is a good and poor example of presenting your work experience in the resume.
Poor example:
Work History
April 2020 — Current
After-school Teacher | ABC School | California
Coordinated and managed daily activities
Safety and supervision of students
Helped children with homework
Good example:
Work History
April 2020 — Current
After School Teacher | ABC School | California
Offers personalized instruction to further reading and writing skills. Helps 10 students with custom approaches and inclusive learning strategies.
Adds a game-based learning method that improved classroom engagement by 30%.
Creates a safe learning environment for students by incorporating infection control policies.
Tips to highlight your work experience:
Identify the skills, achievements and strengths that will suit the position you are applying for. The bullet points should demonstrate how you used the skills and knowledge to add value to the school during your tenure.
Add numbers to make the statements more credible.
Lastly, mention words and industry keywords relevant to the position. It will help the manager know that you have read the description and have the necessary experience and skills.
4. Educational qualifications
You should have the license to be an after-school teacher. You can have a bachelor's or master's degree in education to become a teacher. A bachelor in arts is a good qualification to start as an after-school teacher.
Here's how you can add your education to your resume:
Bachelor's in Education
New York University| New York
Additional industry-specific certifications and licenses
A few certifications that can add an edge to your resume and help you stand out as an after-school teacher are:
Get certified in early education training with an understanding of the policies and practices.
Become a K-12 teacher with this certification that helps you gain access to different tutoring positions.
Become proficient in using educational tools and technologies through this certification program.
Teaching English as a Foreign Language
Know how to extend your English skills as a teacher with this certification.
Other related certifications include:
Early Childhood Education
Child Care Management
Special Education
CPR and first-aid
Contact information
In your contact information, include your full name, current address, updated phone number and email address.
Free Downloadable Resume Templates for After-School Teachers
If you are facing trouble getting started with writing your resume, we have got you covered. Use these free downloadable after-school teacher templates to write your resume. You can customize the format and the structure to suit your requirements. Instead of the filler text, use content that represents your abilities.
FAQ
Updated: June 22, 2022
What are the top three skills of an after-school teacher?
An after-school teacher should be high on energy to deal with students and resolve their issues regularly. The second most important quality happens to be patience as it will help them when teaching in an inclusive classroom, attend to each child's needs individually and improve the outcome. Lastly, they need to impart instructions efficiently and be able to work independently.
How can an after-school teacher stand out?
An after-school teacher can stand out when they strongly demonstrate their abilities and knowledge. Successfully organizing field trips, implementing safety policies and unique teaching strategies that will highlight your strong suits are some aspects that help you stand out.
What is a good objective statement for an after-school teacher?
A suitable career objective statement for an after-school teacher would be "Reliable after-school teacher looking to secure a position with your school. Intending to utilize my creative thinking and patience, along with my K-12 education degree, to foster child development."