Featured In:
Table of Contents
Here are more resources that can help you
An au pair's role is to take care of children and fulfill household responsibilities. However, unlike other child care professionals, an au pair becomes a part of their host family. To showcase your prospects and experience as an au pair, you need to create an effective resume. We are here to assist you through your resume-writing process.
Au Pair Resume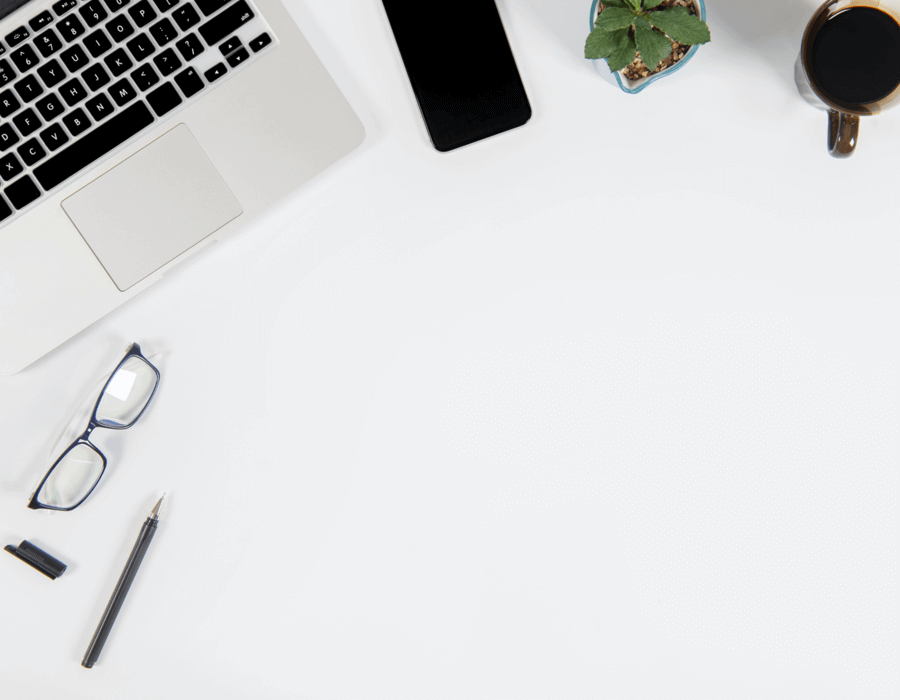 Au Pair Resume
Take a look at the list below to learn about resume sections and content.

The first section at the top is for your name, contact number, email address and location. Ensure that you include updated information.
You will find a section for your objective statement or your professional summary. Write it effectively to leave a positive impression.
Include all your relevant job titles under your work history section.
Add your soft, hard and technical skills relevant to your position under the skills section.
Add a section to showcase your academic qualifications and achievements.
Add custom sections to showcase any additional skills, achievements, certifications or licenses.
Free Downloadable Resume Templates
Prepare to Write Your Resume
Resume writing might seem like an easy task for some but can be challenging for others. So, before you start writing each section, we recommend you take into account the following tips.
The intention of writing a resume is to make it relevant for a particular job. To do that, read and note keywords from the job description carefully. You will figure out what the employer expects from a potential candidate through the job description. Also, including important keywords will make it easier for applicant tracking systems (ATS) to scan your resume.
Ensure that the information you include in your resume is specific to the position that you're applying for. Irrelevant information might have an opposite effect and have your resume be dismissed by employers. Your resume should present a brief and concise overview of your accomplishments.
Always use a professional font and be consistent with the text size throughout your resume. Check for spelling and grammar errors to avoid making your resume look unprofessional. Reduce white space and eliminate unnecessary subheads to give your resume a polished look.
Always use an active voice while writing your resume and try to keep your sentences concise. Use power words, action verbs and synonyms to avoid sounding monotonous. For instance, include words like "improved," "accomplished," "executed," "developed" and use synonyms for overused terms like "team player."
The best possible way to prepare is to go through resume examples for your preferred role or industry, get ideas and inspiration from various examples and create the perfect one for you and your career.
Choose the Right Resume Format
Choose an appropriate resume format that compliments your experience and knowledge. Resume formats provide a proper structure to your resume content and highlight necessary skills and experience.
There are three primary resume formats — chronological, functional and combination. All these formats serve a specific purpose and come with disadvantages as well.
The chronological format lists your work experience and accomplishments in reverse-chronological order, an excellent option for seasoned professionals.
The functional format is perfect for students or entry-level candidates to highlight skills and accomplishments. However, functional resumes are not ATS-friendly and have a compacted work experience. If you are an applicant with employment gaps, you can draw focus away from it by highlighting relevant skills.
The combination format is ideal for individuals with diverse skills and experience. It lets candidates showcase both the knowledge they hold and describe their experience in detail.
Please go through our resume formats guide for more information.
Chronological

Functional

Combination
How to Write Your Resume with Examples
Resume writing can be a challenging task for many applicants. Even with the right skills and experience, the impact of your job application can depend a lot on your resume. Hence, we have brought together tips, tools, examples and suggestions to help you in your resume-writing process.
1. Use your opening statement to leave a positive impression.
The opening statement on your resume will communicate your professional skills, experience and achievements. There are two primary strategies — a summary statement and a career objective. Most employers and applicants prefer the summary statement to provide a comprehensive picture of a candidate's eligibility for a particular position. However, the career objective has its advantages too.
Suppose you have recently graduated or are at the onset of your career in a particular role or industry. In that case, you can use the career objective statement to establish your skills and career goals. Here are two examples of a career objective for the au pair position.
Poor example:
"Passionate individual looking for the role of an au pair. I strongly believe I am perfect for the role as I am affectionate toward children. Eager to hone my skills to take my career forward in the child care industry."
This career objective does not provide any information about the candidate's capabilities or why they fit the role. Remember that being brief but informative is the key.
Good example:
"Extremely adaptable child care professional looking to be an au pair. Skilled in meal planning and preparation, taking care of children, maintaining a healthy environment and household upkeep. Eager to facilitate a family with my knowledge and skills. Passionate, patient and affectionate individual with four years of experience in early-childhood development."
The previous example is an impressive career objective for the au pair position. Let us see why.
The candidate lists a few job-specific skills and expertise essential for the au pair position.
The candidate also lists three necessary soft skills valuable for child care professionals.
The candidate briefly communicates their career goals as an au pair.
If you are an experienced professional using the summary statement, here are a few tips:
Remember to add two to three key skills along with your experience.
The employers want to see measurable progress from your previous roles, so ensure to add numbers.
Mention how you can resolve challenges and make a positive contribution.
Take a look at the summary statement example for the au pair position:
"Skilled and adaptable au pair looking to work for a new family, proficient in child care, household chores, meal preparation and tutoring. Passionate about creating a safe environment for children to learn and grow. Eager to understand and cater to individual needs."
2. Distribute relevant skills throughout your resume.
You can distribute your key skills in different resume sections, such as your opening statement and work history section. But you will find a dedicated skills section in every resume listing six to eight skills in bullet points.
However, a functional resume allows you to expand your skill set with respect to duties, responsibilities and accomplishments. List about three to four skills followed by two to three bullet points each to describe how and to what degree you have acquired that particular skill.
Let's see how to write the skills section on a functional resume.
Skills
Tutoring
Trained children in English and Spanish through written and interactive activities.
Assisted with daily homework and lesson reviews with a particular focus on Mathematics.
Identified and worked on learning difficulties and needs in children aged three and six.
Use the same format to write about other important skills. To ensure you have a diverse set of skills on your resume, keep a good balance between soft, hard and technical skills.
Soft skills are your natural abilities and practices that assist in managing work or people. Soft skills essential for an au pair to communicate with children and care for them are:
Interactive skills
Problem-solving
Adaptability
Enthusiasm
Proactive
Managerial skills
Stress management
Ability to make decisions
Relationship building
Passionate
Hard skills refer to your job-specific skills to complete or fulfill responsibilities to ensure maximum productivity. A few hard skills for au pairs are:
Child care
Meal preparation
Language skills
Tutoring
Activity planning
Housekeeping
Safety management
Behavior management
Cleanliness management
Household operations
To make your tasks easier to manage as an au pair, we recommend you acquire a few technical skills.
Schedule management such as Google Tasks
Time management apps such as WeekCal
Note-taking apps such as Evernote
Educational apps such as Speech Blubs and Hellosaurus
Meal planning apps such as Mealime and PlateJoy
Visit our Resume Builder to get job-specific skills and preloaded content to help you create the perfect resume for your next job application.
3. Curate an informative work history section.
We have now come to one of the most important resume sections. Each work history entry has the following subsections: job title, workplace, location and dates of employment. Each entry can have two to three bullet points to describe tasks, responsibilities and accomplishments. Include your relevant work experience in a particular role or industry in reverse-chronological order.
To help you better understand, we have provided a poor and a good example of a work history entry.
Poor example:
Feb. 2018 — Current
Au Pair | Lucy and Josh Hudson | Miami, FL
Looked after the family by taking care of their needs.
Assisted the children in learning.
Taught children to develop bilingual skills.
While this communicates duties and responsibilities, it does not provide any details, making this entry look unimpressive.
Good example:
Feb. 2018 — Current
Au Pair | Lucy and Josh Hudson | Miami, FL
Performed housekeeping duties, planned and prepared meals, went grocery shopping and handled other individual responsibilities for a family of five.
Assisted three children between the ages of four and seven with homework and lessons.
Taught French to develop linguistic skills through creative writing and spoken activities.
The work history above details the kinds of work in which the au pair has acquired experience. The candidate also specifies the age group they have worked with and communicates their language skills too.
To make your work history section effective, consider the tips given below:
Include job-relevant duties, responsibilities and achievements. This will help employers to assess your capabilities for the concerned role.
Add numbers to your duties and achievements, such as the number of hours worked or the age group of children you have worked with.
Check for frequently used keywords and include them in your work history section to match with the job description.
4. Add sections for your academic details, certifications and contact information.
Education
You can add your education section below the work history section. If you do not have enough work experience, you can focus on your academic qualifications by placing them above the work history section. To complete your education section, list your degree, institution, location and dates. If you have more than one degree, use the same format in reverse-chronological order.
Candidates with a college degree can drop their high school diploma from their resumes. You can also take out your grades unless it is necessary.
A high school diploma is sufficient to become an au pair. However, a few families might want additional academic experience in child development or education. With proper skills, experience and qualifications, you can become a great au pair.
Certifications and licenses
One great way to facilitate professional development is through acquiring certifications and licenses. You can earn relevant certifications throughout your career in both physical and online modes.
A few certifications relevant to the au pair position include:
As an au pair, you might have to work with a family that identifies with a different culture. Mastering cross-cultural communication skills will help you assimilate better.
The knowledge of first aid is quite essential for working with children. Earn a certification in first aid to enhance your capabilities.
Learn all about food and nutrition, a skill that is quite helpful in planning and preparing meals as an au pair.
Child Care Training
Understanding child development is a valuable skill for every child care professional that can benefit both children and their families.
Other related courses for au pairs:
Sign language
Foreign language
Basic Life Support (BLS)
Certified Childcare Professional (CCP)
Contact Information
Complete your resume with your name, phone number, email address, location and important links.
Free Downloadable Resume Templates for Au Pairs
Download any one of these amazing resume templates with preloaded content to your word processor of choice and create a resume for your next job application. All you have to do is format and personalize it.
FAQ
Updated: March 06, 2023
What are the top three skills of an au pair?
An au pair needs to have a wide range of soft and hard skills to connect with children and fulfill other responsibilities effectively. Among the many skills, the top three of an au pair we recommend are composure, meal preparation and critical thinking.
How can an au pair stand out?
Be detail oriented when it comes to skills and experience. If you wish to stand out, showcase your child care skills, like the number of hours you have devoted or the age group you have worked with. You can also showcase certifications to enhance your potential.
What is a good objective statement for an au pair?
To curate a well-written objective statement for the au pair position, pay attention to your experience, skills, achievements and what you wish to achieve from the position. If you have worked as an au pair for years, you can highlight your essential expertise and skills. Take a look at the following example:
"Dedicated and experienced with seven years experience in meal planning and preparation, household chores and homework assistance. Skilled in organization and ensuring safety for children and also developing their interactive and social skills. Fluent in Dutch and French and can give children language lessons as an extracurricular activity. "
If you have little experience as an au pair, you can highlight skills acquired from similar roles and what you wish to contribute as an au pair.