Babysitter Resumes: Overview
Babysitters play a crucial role in the lives of children and parents alike. They are responsible for ensuring the safety, well-being, and development of the children they care for. Common responsibilities of a babysitter include:
Supervising Activities: Babysitters engage children in age-appropriate activities, fostering creativity and learning.
Safety and Health: Ensuring the safety of children, including feeding, bathing, and administering basic first aid when necessary.
Establishing Routines: Creating and maintaining daily routines, including bedtime and mealtime.
Communication: Keeping parents informed about their child's day and addressing any concerns.
Conflict Resolution: Mediating disagreements among children and teaching conflict resolution skills.
Babysitters must possess essential skills such as patience, empathy, effective communication, and adaptability. Additionally, trustworthiness and a genuine love for working with children are paramount.
For more help writing your resume, explore our entire collection of downloadable resume examples and our free and premium resume templates to get your next job as a babysitter!
Babysitter Example Resume: Why This Works
With this exceptional babysitting resume example, you have the perfect template to balance design with content to showcase your qualifications effectively.
Engaging and Organized Layout:

The resume's layout is easy to navigate, with clear headings and well-organized sections, along with a colorful header that complements the rest of the document.

Relevant Skills:

Using a functional resume format, this example has a dedicated skills section lists key attributes like first aid knowledge and child development skills.

Professional Font Choice:

This resume example for babysitters uses a readable and professional font, ensuring clarity and a polished look.

Work Experience:

The resume highlights relevant babysitting experience, showcasing the candidate's expertise and provides validation for their skills.
Babysitting Resume Example: Why This Works
This next babysitting resume is a perfect example of how to organize your most important skills and experiences to highlight your abilities.
Creative Design Elements:

With colorful headings and borders, this babysitter resume example incorporates creative design elements, making it visually memorable.

Key Qualifications:

A dedicated section lists key qualifications, including skills in child care, communication, and creative activities.

Good Use of Whitespace.

By limiting content and organizing it effectively, the whitespace makes the resume visually appealing and not overcrowded.

Creative Activities:

Descriptions of creative activities engaged in with children illustrate the candidate's dedication to enrichment and hint at a flexible personality.
How to Create a Babysitting Resume: A Step-by-Step Guide
If you're a babysitter who needs to write a resume, you must be sure you do it correctly. Follow this comprehensive step-by-step guide to ensure your babysitting resume stands out and showcases your qualifications effectively.
Choose a Format:

There are three types of resume formats and you should pick the one that best fits your needs. The chronological resume format is the most common and focuses on job history.

The functional resume format is less common and not as ATS-friendly, however it is good for those with less experience because it focuses on transferable skills. Finally there is the combination resume format, which uses elements from both the chronological and functional approaches.

Contact Information:

Your resume will begin with your full name, a phone number where you can be reached, and a professional email address. Additionally, it is good practice to include your city and state of where you live.

Resume Summary or Objective:

Kick off your resume with a summary or objective statement. A summary, typically 2-3 sentences, briefly highlights your relevant experience, skills, and what you bring to the role. On the other hand, an objective states your career goals and how they align with the babysitting position you seek. Choose the one that best suits your situation and tailor it to the specific job you're applying for.

Work History:

This section provides a detailed account of your previous babysitting or childcare experience. Include the names and ages of the children you cared for, your responsibilities, and the duration of each position. Emphasize your achievements, such as successfully managing challenging situations or creating engaging activities for the children.

Education:

Mention your educational background, including any relevant certifications or training. If you've completed child CPR and first aid courses, highlight them here; they can be valuable assets that set you apart as a responsible caregiver.

Skills:

Highlight your babysitting-related skills prominently. Include both soft skills, such as patience, communication, and problem-solving, and any specific skills you possess, like cooking nutritious meals, tutoring, or organizing creative activities. Use concrete examples to demonstrate how you've applied these skills in previous babysitting roles.

Additional Sections (optional):

To make your resume stand out, add extra sections that reflect your unique qualities. These could include "Awards and Honors" if you've received recognition for your childcare work, "Volunteer Experience" to showcase your commitment to the community, or "Interests" to offer insights into your personality and hobbies. Be selective and include sections that align with the job and emphasize your strengths.
Key Skills and Certifications for Babysitter Resumes
Are you wondering what skills and certifications can make your babysitter resume shine? Employers look for a combination of hard skills and soft skills and relevant certifications to ensure they're hiring a capable and reliable caregiver.
Top 5 Hard Skills for Babysitters
First Aid and CPR Certification: Possessing a valid certification in first aid and cardiopulmonary resuscitation (CPR) is critical. It demonstrates your ability to handle emergency situations and ensure the safety of the children in your care.
Childcare Techniques: Familiarity with age-appropriate childcare techniques, such as feeding, diapering, and bathing, is essential for providing quality care to infants and young children.
Safety Awareness: Babysitters must maintain a vigilant eye for safety hazards and know how to childproof homes effectively. Being proactive in creating a secure environment is vital.
Basic Medical Knowledge: Understanding common childhood illnesses and how to respond to them, including administering prescribed medications, can be invaluable in emergencies.
Household Management: Organizational skills, including meal preparation, scheduling, and light housekeeping, help ensure a smoothly run household while caring for the children.
Top 5 Soft Skills for Babysitters
Patience: Children can be unpredictable, and patience is key to handling challenging behaviors and resolving conflicts calmly.
Communication: Effective communication with both children and parents is essential. Clear and empathetic communication fosters trust and ensures everyone's needs are met.
Adaptability: Flexibility to adapt to different routines, children's preferences, and unexpected changes is a hallmark of a great babysitter.
Creativity: Engaging children in imaginative play, educational activities, and arts and crafts stimulates their development and keeps them entertained.
Responsibility: Responsible babysitters are punctual, reliable, and can be trusted with the safety and well-being of children.
Top 5 Certifications for Babysitters
Babysitter Certification: Obtaining a recognized babysitter certification, such as the one the American Red Cross offers, demonstrates your commitment to professionalism and safety.
Child CPR and First Aid: Specific certification in child CPR and first aid equips you to handle emergencies confidently.
Child Safety Training: Courses in child safety, including preventing accidents and childproofing, provide valuable knowledge for keeping children secure.
Early Childhood Education: While not mandatory, having a degree or certification in early childhood education can set you apart as a highly qualified caregiver.
Positive Behavior Management: Certifications in positive behavior management techniques help you handle challenging behaviors effectively while promoting a positive environment.
Including a combination of these hard and soft skills and relevant certifications in your babysitter resume will demonstrate your readiness to provide top-notch childcare services and increase your chances of landing your desired babysitting role.
Here's What People Are Saying About Us
Top 10 Tips For Writing a Babysitter Resume
Creating a standout babysitter resume is crucial to securing your ideal childcare position. Follow these top 10 tips to craft a compelling resume that captures the attention of potential employers:
Tailor Your Resume: Customize your resume for each job application by emphasizing relevant skills and experiences. Highlight the aspects of your background that align with the specific requirements of the babysitting role.
Start with a Strong Objective: Make it captivating whether you choose a resume summary or objective. Clearly express your enthusiasm for childcare and your commitment to providing exceptional care.
Highlight Relevant Experience: In your work history section, focus on your babysitting and childcare roles. Detail your responsibilities, achievements, and the ages of the children you cared for.
Emphasize Safety and First Aid: Showcase your commitment to safety by mentioning your certifications in CPR and first aid for children. This provides peace of mind to parents.
Use Action Words: Employ action verbs such as "managed," "organized," "facilitated," and "cared for" to describe your accomplishments effectively.
Include Child Development Skills: Mention your understanding of child development milestones and your ability to engage children in age-appropriate activities that promote learning.
Highlight Communication Skills: Strong communication is vital. Emphasize your ability to effectively communicate with both children and parents, keeping them informed and reassured.
Quantify Achievements: Use numbers or specific examples to quantify your achievements. For instance, mention how you improved the daily routine for a family or the number of children you've successfully cared for simultaneously.
Demonstrate Flexibility: Highlight your adaptability by mentioning your ability to handle unexpected situations and adapt to the needs and preferences of different families.
Proofread and Format Professionally: Ensure your resume is error-free and formatted neatly. Use a professional font, consistent headings, and an organized layout for a polished look.
Follow these tips to create a babysitter resume that effectively communicates your qualifications and increases your chances of securing a rewarding childcare position. Remember that a well-crafted resume showcases your skills and reflects your dedication to providing exceptional childcare services.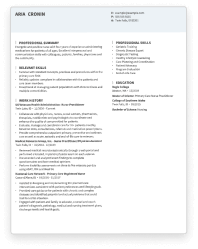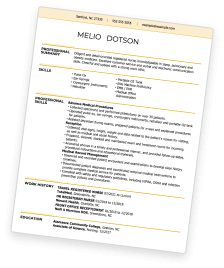 Save Time With Our Resume Builder
Key Takeaways
Emphasize your commitment to child safety by mentioning certifications in CPR and first aid for children. This reassures parents and guardians about the well-being of their children.

Strong communication skills are vital in childcare. Highlight your ability to communicate effectively with both children and parents to build trust and ensure everyone's needs are met.

Tailor your babysitter resume for each job application by highlighting relevant skills, experiences, and certifications that match the specific requirements of the role.

Demonstrate your flexibility by mentioning your ability to handle unexpected situations and adapt to the preferences of different families. This quality is highly valued in the childcare industry.

Your resume should be error-free, well-organized, and professionally formatted. It should reflect your dedication to providing high-quality childcare services.
Save Time With Our Cover Letter Builder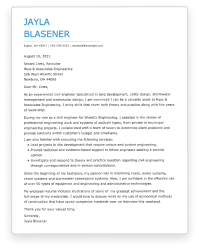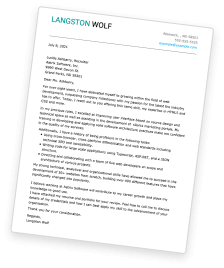 Babysitter Resume FAQ
Updated: September 14, 2023
If you have limited experience, focus on transferable skills such as communication, responsibility, and adaptability. Highlight any volunteer work, coursework, or certifications related to childcare or safety.
Treat babysitting like any other job on your resume. Include a professional summary, work history with details about families you've worked for, responsibilities, and achievements. Emphasize skills like safety training and child development.
While it's not necessary to include references directly on your resume, you can mention "References available upon request" at the end. Be prepared to provide references when requested by potential employers.
Yes, professionalism matters. Your resume should be well-organized, free of errors, and use a clean, readable font. A professional presentation reflects your commitment to providing quality childcare.
To demonstrate creativity, emphasize your ability to plan and execute imaginative and educational activities for children. Provide specific examples of creative crafts, games, or projects you've organized to enhance a child's learning and enjoyment. Mention how these activities contribute to a stimulating and enriching childcare environment.
Certainly, you can include babysitting for family and friends on your resume, especially if it's relevant experience. Treat it like any other job, detailing your responsibilities and achievements. Highlight any unique challenges or accomplishments demonstrating your childcare skills and dedication to ensuring a child's well-being.
It's not necessary to include rates or fees on your resume, as this information is typically discussed during the interview or negotiation phase. Instead, focus on showcasing your qualifications and skills to attract potential employers. Your resume should emphasize why you are an excellent babysitting candidate based on your experience, certifications, and capabilities.