Featured In:
Table of Contents
Here are more resources that can help you
The role of a day care assistant is similar to a child care assistant or a teacher's aide. Whether you are an experienced day care assistant or just starting out, you will need the proper resume to convey your eligibility for the position. We are here to assist you in creating a tailored resume for your next job application.
Day Care Assistant Resume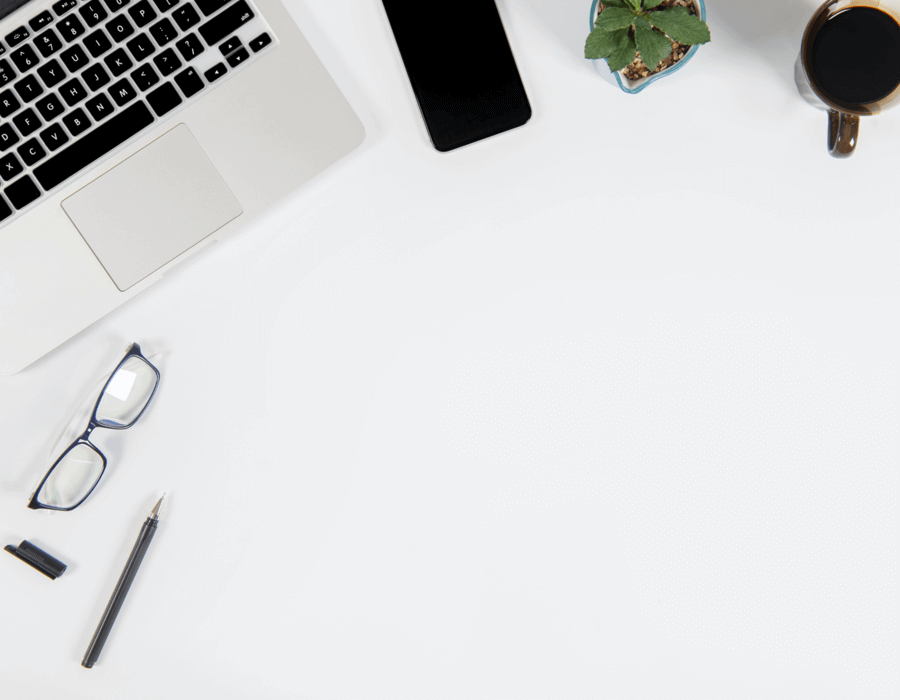 Day Care Assistant Resume
The key to making your resume perfect is to write each section correctly. Let us talk about the sections and what to write in those.

In the first section, add your name, contact number, email address, location and photograph, if needed. Additionally, you can link your LinkedIn profile or portfolio website.
The summary section is what employers will spend more time reviewing, you need to make an impact to grab their attention.
Include your job titles in reverse-chronological order. Ensure that they are relevant to the position you are applying for.
Curate your skills section well with soft, hard and technical skills.
Create a section to communicate your educational qualifications in reverse-chronological order.
Customized sections for certifications, language skills, awards or licenses should be at the end of your resume.
Free Downloadable Resume Templates
Prepare to Write Your Resume
Starting new projects without preparation can make it more complex, resume writing is not an exception. Before writing your resume, it is time to ace the different sections. We have provided a few points to help you better prepare.
Let's talk about the smaller but essential details. Always use a professional email address and be consistent with fonts, spacing and letter size. Your resume should be free of spelling and grammatical errors to have it read easily.
Before you write your resume, read the job description thoroughly. Note down essential keywords, phrases, skills and qualifications that the employers seek. Match those with your skills and qualifications on your resume. This will ensure that your resume is easily readable by the applicant tracking system (ATS).
While writing the skills section, ensure that the skills you add are relevant to the position, especially if you have little work experience and want to focus on your skills. For a day care assistant position, skills such as "child development," "safety awareness" and "activity planning" are crucial.
Write your work history section in reverse-chronological order. List your relevant job titles and keep it brief, comprehensive and quantified. The employers will skim through this section, so add enough numbers to give a quick overview of your capabilities.
For more such tips on resume writing, please go through our resume examples to understand how to curate a resume based on the position, experience, skills and qualifications.
Choose the Right Resume Format
You must choose a resume format that works best for you.
Resume formats provide a frame or structure to your content and decide how and to what degree to highlight each section. An appropriate resume format will depend on your professional level, experience, skills, qualifications and what you want to communicate through your resume.
There are three main resume formats — chronological, functional and combination.
The chronological format is the most popular among employers and applicants. This format focuses on work experience and knowledge gained.
The functional format is an excellent option for entry-level candidates, freelancers and career changers, it focuses on skills to not draw attention to the work history.
The combination format is a great way to focus on both work history and skills. This format is also ideal for professionals who have work experience as well as an extensive skill set and want to showcase them equally.
Using our Resume Formats Guide, you can learn more about how and when to use these formats.
Chronological

Functional

Combination
How to Write Your Resume With Examples
In this section, we have presented a four-step guide to creating a great resume. Each section has been explained and supported by specific examples and suggestions to make them easy to compose.
1. Begin with a well-curated opening statement.
The employers will look at your resume for a brief moment and it is important to capture their attention with a solid opening statement. It should be brief, informative and display at least two to three skills. Depending on your professional level and your skill set, you can choose between a summary statement and a career objective.
What is the difference between these two approaches?
A summary statement works well for seasoned professionals with extensive experience in a particular role or industry. It allows candidates to describe their skills, experience and why they are suitable for the position. A career objective allows candidates to establish a career goal in a role or industry. It is an excellent option for entry-level candidates, candidates with employment gaps, freelancers and career changers.
Let's take a look at how we can write a career objective for an entry-level candidate in the child care industry:
Poor example:
"Passionate about child development, eager to work as a day care assistant at Riverside Daycare. I would ensure a safe environment for children to learn and grow."
A career objective that does not communicate what you can offer in your new role will fail to impress. How can we make it impressive then?
Good example:
"Graduate experienced in child development, eager to work as a day care assistant at Riverside Daycare. Skilled at interacting with children and understanding their individual needs. Gained experience in managing and assisting children as a self-employed babysitter for two years. Aiming to create a safe space for children to learn, grow and create."
Both career objective statements talk about a candidate with no experience as a day care assistant. However, the good example provides a few more points:
Educational qualifications that are important for the role.
Skills like managing and assisting children that they acquired through past employment.
Brief mention of what the candidate can offer the day care center.
Consider the following points for a well-written summary statement:
Mention the years of experience as a day care assistant.
Mention two to three key skills essential for the position.
Add instances of tasks or achievements supported by numbers.
A well-written summary statement for a day care assistant can look like this:
"Compassionate and patient day care assistant with over six years of experience. Skilled in supervising and monitoring behavioral changes in children. Experienced in managing 50+ children, attendance records and tracking progress. Eager to assist children in becoming emotionally and socially independent."
2. A section for relevant skills.
In the skills section of your resume, add six to eight skills relevant to the position. Ensure that you do not add the same skills to your work history or summary statement. For chronological and combination resumes, add skills in bullet format.
Since functional resumes focus on skills, it allows you to elaborate on your top three key skills in terms of tasks and achievements. Let's see how you can master the skills section on a functional resume.
Skills
Education
Planned fun and engaging educational activities for children between the ages of three to five.
Created a safe and inclusive learning environment to ensure social development among the class.
Collaborated with teachers from two other disciplines to provide quality learning.
Providing insight into the kind of tasks fulfilled will add value to the skills acquired. Ensure that you focus on soft, hard and technical skills equally.
Soft skills are personal abilities that are essential for child care professionals. A few soft skills that we recommend for day care assistants are:
Patience
Organization
Ability to communicate with children
Problem-solving skills
Planning skills
Great decision-making skills
Compassion
Empathy
Creativity
Confidence
Hard skills are job-related skills that enable us to perform tasks to ensure maximum productivity. Day care assistants can consider adding these hard skills to their resumes:
Supervising and monitoring
Meal preparation
Activity planning
Homework assistance
Build confidence in children
Emotional, physical and social growth
Progress tracking
Ability to create a safe environment for children
Multitasking
First aid
Technical skills are additional abilities to operate digital tools that enhance your or your team's productivity.
Child care management software such as Illumine and KidKare
Scheduling, enrollment and billing software such as EZCare
Manage day care and communicate with parents easily with Sandbox Software
Day Care marketing software such as ChildcareCRM
Nursery management software such as Abacus
3. A comprehensive work history section.
Employers and hiring managers will mainly focus on your work history section, so make sure it is brief and informative. The correct way to list your job titles is in reverse-chronological order. Each entry should contain your role, name, location of your workplace and employment dates, followed by three to four bullet points to describe tasks, responsibilities and accomplishments. For functional resumes, the work history section will not be so elaborative.
We have prepared a poor and a good example of a work history section for your understanding.
Poor example:
Work History
Feb. 2018 — Current
Day Care Assistant | Riverside Daycare | Miami, FL
Prepared classroom and schedules.
Communicated with parents regularly.
Planned activities for children.
It is imperative to add details to each of your work history entries to make them more impressive. Let's see what we can do to make it unique.
Good example:
Work History
Feb. 2018 — Current
Day Care Assistant | Riverside Daycare | Miami, FL
Organize classrooms every day and prepare day-to-day activity schedules.
Manage and track 50+ children's records and communicate with parents regularly.
Collaborate with teachers and plan educational activities for over 20 preschool children.
A comprehensive work history section will communicate your capabilities through fulfilled tasks and other accomplishments. This will enhance your potential for the desired position.
Consider following a few tips to curate an excellent work history section:
Prepare your resume for a specific role and include only the relevant job titles. Add keywords that match the job description while writing each entry.
Support your tasks and accomplishments with numbers such as the number of records handled or supervised children.
It is essential to focus on your tasks but focus on achievements too. Employers want to know the range of your capabilities.
4. Complete with an education section, custom section and contact information.
Education
The education section is probably the easiest to write. List your degrees in reverse-chronological order with the course name, degree, institution's name, location and graduation dates. You can add notes under an entry to include any achievements.
In the child care profession, the educational requirements will vary. A high school degree can be acceptable to be eligible for the day care assistant position. However, a bachelor's degree in child development is recommended to gain theoretical knowledge and practical experience.
Certifications and licenses
Adding certifications to your resume will strengthen your day care assistant position and set your professional growth in motion.
A few certifications for day care assistants are:
This certificate course is a great way to learn the importance of first aid for child care professionals.
Mental Well-being Certification
This certificate course will help you understand how to take care of children's mental well-being and teach them the effects of social media.
Gain an insight into the various processes of child development and implement those into your work as a child care professional.
Understanding Child Caregiving
Learn everything about child caregiving through this certificate course and assist children in their holistic development.
A few other related courses:
Child Development Associate (CDA)
Basic Life Support (BLS)
OSHA Safety Certificate
Certified Child care Professional (CCP)
Language proficiency certifications
Contact information
Complete your resume with your name, contact number, professional email address and location.
Free Downloadable Resume Templates for Day Care Assistants
These resume templates can be easily downloaded for your next job application for the day care assistant position. Customize the templates according to your requirements and create the perfect resume.
FAQ
Updated: June 23, 2022
What are the top three skills of a day care assistant?
Day care assistants play a vital role in child development and require a wide range of skills to master the position. The top three skills that every day care assistant, experienced or entry-level, needs are patience, strong decision-making skills and the ability to interact with children.
How can a day care assistant stand out?
Parents will put a lot of trust and faith in you as a day care assistant, so you have to ensure that you understand each child's individual needs. You should work to gain the skills and experience needed to communicate that you understand, identify and act in their best interest and support developmental differences.
What is a good objective statement for a day care assistant?
For your objective statement as a day care assistant, include your experience and skills relevant to the position. It can look like this:
"Patient and compassionate child care professional with three years of experience, looking for the opportunity to work as a day care assistant at Riverside Daycare. Passionate about creating a safe environment for children to learn and grow. Adept at keeping areas clean and sanitized to maintain children's health and safety."