Featured In:
Table of Contents
Here are more resources that can help you
To be a day care worker means taking up a lot of responsibilities to ensure children receive a safe and fun learning environment. You need to convey your capabilities through words correctly, which is precisely what we can assist you in achieving.
Day Care Worker Resume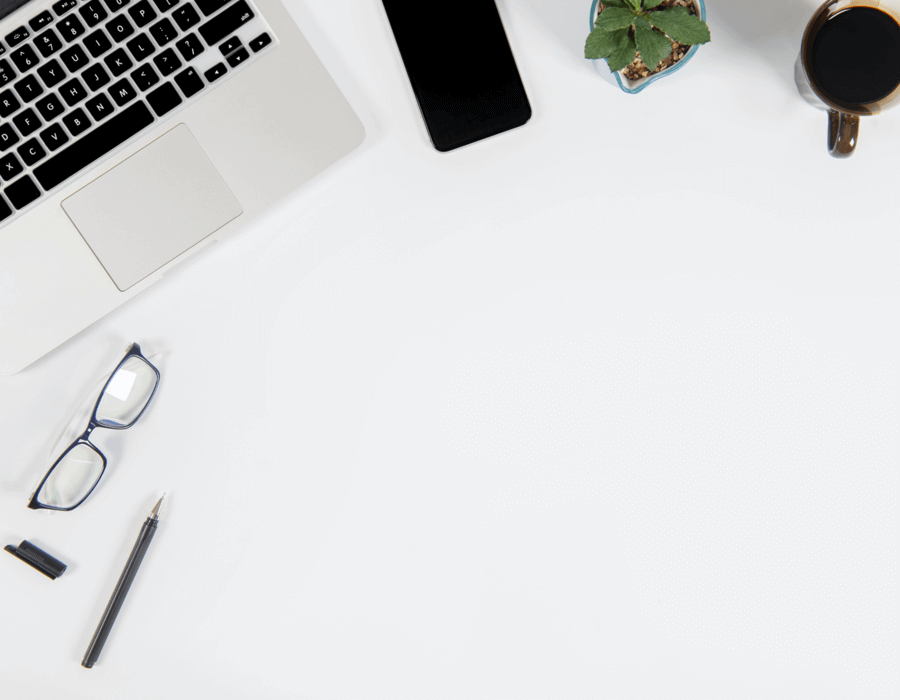 Day Care Worker Resume
Creating an impressive resume can be challenging. However, before we get into the content of each resume section, let's take a quick look at the necessary and custom sections.

The first section of your resume fills in your personal details — name, contact number, email address and location. You can also add a link to your LinkedIn profile for employers.
The next section is your opening statement where you provide a brief introduction to your career.
Next is the work history section, which employers pay a lot of attention to.
Besides your work history, you need to add your skills in the skills section.
In most resumes, you will find a section to list your educational qualifications.
You can choose to add custom sections for your certifications, licenses, language skills and achievements to enhance your resume.
Free Downloadable Resume Templates
Prepare to Write Your Resume
We recommend you prepare well before you begin writing. To help you get started, we have included a few tips to make your resume pop against other candidates.
The first task is to read the job description thoroughly. Doing so will give you an idea about the kind of skills and experience they seek. If you match those requirements, you can apply for the position.
The next task is to note down keywords from the job description and include them appropriately in your summary, work history and skills section. Providing relevant keywords will ensure that applicant tracking systems (ATS) can quickly scan your resume. A few keywords and phrases for a day care worker position are — "providing care," "maintaining a safe environment," "patience" and "excellent communication skills."
Pay attention to the minor but essential details like using a professional font, consistent font size and spacing. Ensure grammatical correctness and that it does not look too congested or empty. An inconsistent resume can leave a negative impact on the employer.
If you do not have enough work experience and want to focus on your educational qualifications, you can move your education section on top of the work history section. Although not required, you can choose to showcase your GPA as well.
Please go through our various resume examples to customize your resume according to the position, qualifications, requirements and for more such tips and information.
Choose the Right Resume Format
Using a proper resume format will help you highlight your areas of strength. A format will also provide structure to your resume content, giving it an effective and organized look. There are three preeminent resume formats: chronological, functional and combination.
The most common and preferred chronological format provides a comprehensive overview of work experience.
The functional format allows candidates to focus on their skills in the absence of formal work experience, to shift the focus away from employment gaps or for freelancers to showcase their extensive skills.
The combination format is a blend of the chronological and functional formats. It is an excellent option for midlevel professionals looking to change their role or industry. A combination format showcases both transferable skills and your work history.
For more information on resume formats and how to work with each of them, go through our resume formats guide today!
Chronological

Functional

Combination
How to Write Your Resume With Examples
Once you have mapped out how you want your resume to look and the strengths you want to display, align your sections with an appropriate format to start writing the content. To help you get started, we have prepared a detailed four-step guide that addresses each section in detail. With practical examples, tips, tools and techniques, you can achieve an impressive resume in a short time.
1. An impressive opening statement is the first important step.
The first impression employers have of you depends a lot on your opening statement. There are two ways to write it — a summary statement or a career objective. While we recommend the summary statement to most candidates, the career objective is suitable for entry-level candidates or candidates looking to change careers.
Consider yourself an entry-level candidate in the child care industry wanting to apply for the day care worker position. How can you use a career objective to build a good impression? Let us guide you through a poor and a good example for better understanding.
Poor example:
"Using my valuable skills, I want to contribute to the child care industry as a day care worker. I strongly believe I can make a positive contribution and help children grow and learn better."
This career objective does not provide any information about the candidate's skills or abilities and solely focuses on their aim.
Good example:
"Self-employed babysitter with over six years of experience in taking care of children. Eager to work as a day care worker at Moordale's Home for Children. Excellent communication, time management and organizational skills. Passionate about helping children and catering to their individual needs."
So, what does the good example have that the poor example does not? Relevant details —
Experience as a babysitter takes the focus away from the lack of formal experience.
Including skills is a great way to talk about your capabilities.
Briefly talk about what you intend to achieve in your desired position.
You will find a few tips below to write a compelling summary statement for your resume:
Add two skills to provide an insight into your capabilities.
Besides duties and responsibilities, briefly talk about your achievements.
Add numbers to your experience, skills and accomplishments to offer value to your expertise.
Additionally, you can briefly mention your educational background or any awards received.
A summary statement for an experienced day care worker can look like this:
"Passionate day care worker with an associate degree in Child Development, bringing over seven years of experience in the child care industry. Skilled in academic and social development with excellent time management and organizational skills. Eager to acquire new skills and accept new challenges in the role."
2. Showcase your skills all over the resume.
Besides having experience in a position or role, employers also want to know what skills you have acquired. Hence, the skills section holds a lot of importance. You can include six to eight skills in the skills section and distribute other skills in the opening statement and work history section.
You will find a dedicated section for skills in all three formats but the functional format allows you to elaborate on them further. If you are using a functional resume, you can list your top three skills and elaborate each in bullet points with reference to tasks fulfilled or your achievements.
Let's look at how you can create your skills section on a functional resume:
Skills
Decision making
Identified and took the necessary steps to resolve behavioral differences in children between ages three and eight.
Handled emergency medical situations calmly and provided necessary instructions.
Evaluated and selected activities for maximum learning benefit.
This is one instance of highlighting your skills and proving them with statistics. To ensure that your skills leave a good impression on employers, provide a balanced amount of soft, hard and technical skills.
Soft skills are natural abilities to complete or manage people, tasks or situations easily. These skills are essential for child care professionals. A few critical soft skills for day care workers are:
Decision making
Patience
Time management
Passionate about children
Organization
Communication
Ability to multitask
Enthusiastic about new learning techniques
Creativity
Problem solving
Hard skills are job-specific abilities that ensure tasks are completed effectively to increase personal and team productivity. A few essential hard skills for day care workers are:
Understanding of social and academic development
Safety awareness
Monitoring and supervising
Classroom management
Understanding behavioral issues
Communicating with parents
Planning and organizing fun activities
First aid
Maintaining rules and regulations
Assisting children in their development
Besides soft and hard skills, we also recommend every professional to have technical skills to make tasks easier to manage and complete. A few technical skills that will help day care workers are:
Knowledge of enrollment and billing software such as EZCare
Curriculum management software such as Agnitus
Manage your day care effectively with Sandbox Software
Cloud computing such as Google Workspace
Email management such as MailChimp
To know more about what skills to acquire and add to your resume for your desired position, go through our Resume Builder now!
3. Create an impressive work history section.
Most employers will look at your work history section. It provides a comprehensive overview of your experience in a particular role or industry, your area of expertise, challenges faced and accomplishments. Ensure that you list your job titles in reverse-chronological order starting from the most recent role.
If you are using a chronological or a combination resume, ensure that you put details about your tasks, duties and accomplishments under each job title entry. However, you can skip this part in a functional resume.
Let us take a look at two examples of a work history section.
Poor example:
Work History
Feb. 2018 — Current
Day Care Worker | Greendale Child Care Center | Miami, FL
Tracked and managed student records.
Assisted children in their daily activities.
Communicated with parents regularly.
If you do not communicate your abilities and accomplishments in detail, you cannot impress the hiring managers. Let's see how we can make it impressive.
Good example:
Work History
Feb. 2018 — Current
Day Care Worker | Greendale Child Care Center | Miami, FL
Tracked and managed 60+ student records with particular attention to development progress.
Assisted children in developing hygienic habits and self-efficacy.
Communicated with parents every two weeks about their child's progress and needs.
When you add more details and numbers to your work history description, you help employers better understand you as a professional. For instance, employers will know the volume of work handled by the candidate or what kind of specific duties they performed.
To ensure an impressive work history section, consider the following suggestions:
Understand what the primary requirement for the role you are applying for is. The employers want to know if you have what it takes to fulfill the role.
Enhance your work history section with accomplishments. One thing that employers look for is what you have achieved in your previous roles.
Always add numbers to enhance tasks, responsibilities or achievements. Providing inferable metrics is a great way to better your chances.
4. Add an impressive education, certifications and contact information section.
Education
If you have an extensive work history, you can add your education section below the work history section to communicate your educational qualifications. However, if you have little work experience and want to focus on your academic qualifications, you can place this section on top of the work history section.
To complete your education section, add your degree, name, location of your institution and graduation dates. If you have multiple degrees, follow the same format in reverse-chronological order.
To pursue a career as a day care worker, all you need is a high school diploma. However, if you want to advance in the position, a college degree in a related field, teaching or child development, are an advantage. Additionally, acquiring some training and certifications will enhance your chances of getting hired.
Certifications and licenses
One great way to grow professionally and enhance your resume is to acquire relevant certifications in your field or industry. For day care workers, we have a few recommendations:
Child Development Associate (CDA) Certification
The Child Development Associate Certification (CDA) covers children's emotional, social, physical and intellectual growth. It is an important credential to earn.
Knowledge of first aid and CPR is essential when working with children. Earn a certification to enhance your capabilities.
Earn a certificate in child care to take care of infants and children skillfully.
Earn this certification from the American Red Cross that is essential when working with children around water bodies.
A few more similar certifications for the day care worker position:
Newborn care specialist
Nanny skills
OSHA safety certification
Basic Life Support (BLS)
Pediatric Advanced Life Support (PALS)
Contact Information
Complete your resume with your name, contact number, professional email address and location where you are based in.
Free Downloadable Resume Templates for Day Care Workers
You can now get the perfect resume for your next job application using our easily downloadable and customizable resume templates. All you have to do is pick, download, personalize and format!
FAQ
Updated: June 22, 2022
What are the top three skills of a day care worker?
A day care worker has to fulfill many responsibilities and needs different kinds of skills to work with children effectively. The top three skills that you can acquire and include on your resume for the day care worker position are compassion, communication skills and safety management.
How can a day care worker stand out?
Keeping the environment or the facility safe and clean is one way of making parents feel sure about you and the facility you work in. Day care workers that have up-to-date CPR and first aid training are more sought after. Having a digital presence by building an optimized website and developing a brand story about your skills and expertise will help you stand out from the crowd.
What is a good objective statement for a day care worker?
If you want to create an impressive objective statement to apply for the day care worker position, ensure that you comprehensively convey your skills, experience, achievements and goals. We recommend using specific keywords from the job description to increase your selection chances.
"A graduate in child development, skilled in understanding and communicating with children, and catering to their individual needs. Experienced in supervising and monitoring behavior changes. Passionate and caring individual looking to fulfill the day care worker position at Greendale Child Care Center."