Featured In:
Table of Contents
Here are more resources that can help you
A nanny's resume should reflect their nurturing and attention to detail qualities. It is projected that from 2020 to 2030, around 150,300 job openings are expected in this field. To help you land your dream role, we have curated a detailed guide on building a perfect nanny resume.
Nanny Resume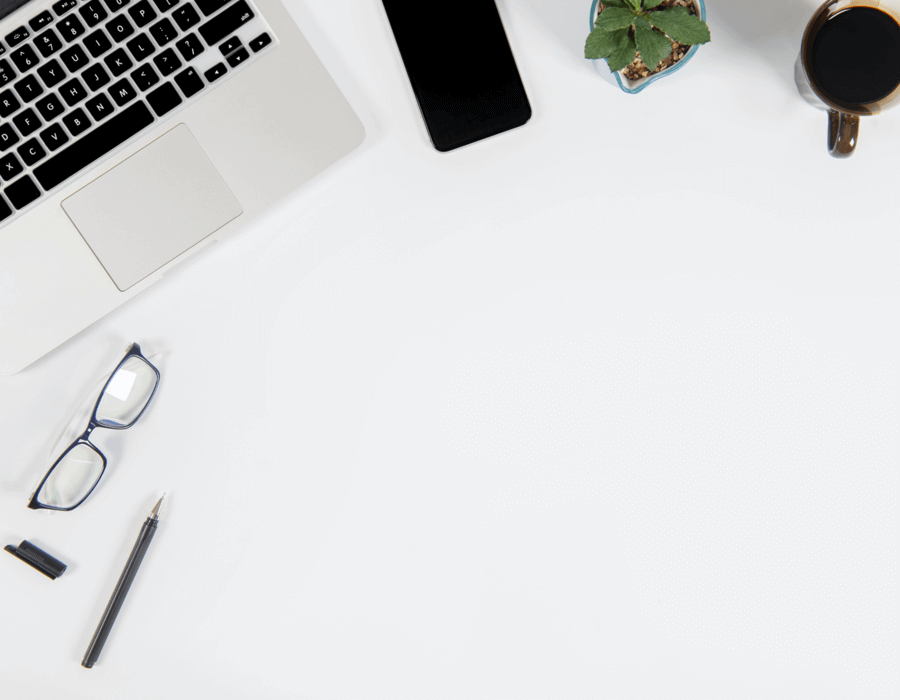 Nanny Resume
Every resume should ideally be divided into sections, such as work experience, skills and education, to name a few. To help you understand each section and its components, let's take a look at the standard sections and what should be present in each of them.

Your resume should begin with your contact details like name, location, phone number and professional email address.
Follow the above with a crisp professional summary or an impactful career objective summary.
You can then add a section to display your work history in reverse-chronological order.
The next section includes all your skills — soft, hard and technical.
An educational section includes your degrees, courses and diplomas.
The last section of your resume can be customized with your certifications, licenses or awards.
Free Downloadable Resume Templates
Colour Contrast

Pretty Pink
Prepare to Write Your Resume
Writing a resume can be intimidating if you are not confident with the process. However, the process can become easy with the correct guidance and appropriate samples. We have compiled tips to help you create a stellar resume to land your next job:
The first step is to read the job description thoroughly. Based on that, list relevant skills and qualities on your resume. This will increase your chances of getting hired as your skills align with the requirements of the employer.
Highlighting your accomplishments and experience in the form of numbers can give you an edge. Convert your work experience description into a qualitative one by highlighting measurable data. For the role of a nanny, you can mention how many children you have taken care of instead of simply writing "took care of children."
Ensure that your resume is easy to read and devoid of errors, as most of the resumes are now scanned by an applicant tracking system (ATS).
Relevance is the key when it comes to writing a resume. When writing your work experience section, ensure that you only mention relevant job duties. Recruiters will lose interest when encountering a resume that does not match their required qualifications.
The same can also be applied to the skills section by highlighting job-relevant skills and keeping it concise.
You can also refer to our resume examples to get further clarity and inspiration. This can also help you to customize your resume according to your needs.
Choose the Right Resume Format
After understanding and gathering all the information about your resume, the next step is to choose a resume format. Based on your requirements, choose from the three resume formats — chronological, functional and combination.
A chronological resume format is perfect for candidates who have worked in their field for 10 years or more. This format helps to showcase your work history, experience and career trajectory.
A functional resume is suitable for entry-level professionals who need to showcase their skills gathered through internships or training or professionals that have gaps in their work history or are changing careers as it will draw less attention to the experience and more to the skills.
A combination resume is ideal for midlevel professionals in any industry. This format helps to strike a balance between skills and work experience.
You can refer to our resume formats guide to further compare and study each format.
Chronological

Functional

Combination
How to Write Your Resume with Examples
As a nanny, you put a lot of effort and attention into your job and nurturing little lives. That is exactly what the recruiters also want to feel from your resume. So to help you build this bridge, we have created a guideline with some examples to assist you in creating a stellar resume in no time.
1. Choose the right opening statement.
Most people are unsure how to start their resume, whether to use a summary statement or a career objective can be confusing. A resume's opening statement is its most crucial element; if captivating, it will draw the recruiters attention to the rest of your resume.
We would recommend starting your resume with a summary statement if you are an experienced nanny, as it will allow you to highlight your work experience and what you can bring to the position. A career objective statement is suitable for entry-level positions or if you have returned to work after a break, like maternity leave, as this allows you to elaborate about yourself and your skills.
Let us understand how a career objective works with the following good and poor examples:
Poor example:
"Efficient and hardworking nanny. I am passionate about being with children. I am looking for the opportunity to work as a nanny at your home as I am eager to learn and ready to take on new challenges."
While passion and dedication are important for a nanny, this example is considered a poor one. It fails to mention how the nanny would help the parents and mentions only what the candidate is to gain from this association.
Good example:
"Compassionate and efficient nanny of four years, seeking to enhance the daily life of the Aniston family. Skilled to improve childrens' grades by 20% through tutoring. Capable of driving kids daily between activities and to lessons. Certified in CPR."
Let us understand why this is considered to be a good example:
The candidate mentions three essential skills for a nanny.
It has also been mentioned statistically about how the candidate can help the children to improve their grades.
The candidate briefly mentions the certification undertaken as well.
If you are writing a summary statement, the following tips can help you out:
Include two to three self-describing words to portray your personality.
Mention a few skills that are job-relevant and showcase your strengths.
Mention numbers to highlight any accomplishments from your previous jobs.
Refer to this example of a career summary statement for an experienced nanny:
"Nurturing and dedicated nanny with over eight years of child care experience. Comfortable remaining present at all times to cook, drive and tutor the children with minimal supervision from parents. Follows schedule in an organized and timely manner and can do household chores as well."
2. Showcase your skills.
The skills section in your resume is a great place to showcase your capabilities and expertise. List down six to eight nanny-relevant skills to help parents understand your potential. You could also scatter your skills in other sections throughout your resume like in the work experience and professional summary.
If you are an entry-level nanny, you could mention your top three skills acquired through internships, extended educational courses or other training in a functional resume format. Under each skill, you should add three to four bullet points to describe how you utilized your skills to perform the job duties.
Follow this example from a functional resume format:
Skills
Planning
Created before and after-school schedules and prepared two extracurricular activities for weekends.
Cooked nutritious meals and fed three children as per their dining schedule.
Supervised the children while giving them space for creativity and to develop a sense of individuality.
The above example gives an overview of the candidate's skills and abilities through their job duties.
We recommend you diversify your skills into three sections — soft, hard and technical skills.
Soft skills are essential for nannies to gain the parents' trust and look after their children. These skills have a direct impact on your relationships. A few soft skills for nannies are:
Excellent communication
Multitasking
Empathy
Interpersonal skills
Organization
Nonsmoker
Patience
Positive attitude
Family-oriented
Dependability
Hard skills are acquired through formal training, courses and experience. Some hard skills that a nanny could have are:
Time management
First aid
Newborn care
Helping with homework
Nutrition planning
Attention to safety
Meal preparation
Housework
Behavior technique expertise
Relationship building
Technical skills help you to perform complicated tasks and the knowledge of these could give you an edge over the other candidates. Some technical skills that can be beneficial for a nanny are:
CPR certification
Valid driver's license
Cooking skills
Teaching skills
Knowledge of MS Office applications
To know more about these skills, visit our Resume Builder. mThis will assist you in creating your resume swiftly.
3. An effective and comprehensive work history.
When it comes to the work history section, candidates have a tendency to simply list down the names of organizations they have worked with. However, there is a lot more that you can do with this section. Your work history as a nanny showcases your career graph and credibility to the parent. The correct way to highlight your work history is to list your work in reverse-chronological order by first mentioning your most recent position.
To list your work experience, you should include your job title, previous employer's name, location and employment dates. If you have a chronological or combination resume format, you can elaborate on your job responsibilities and further under this section.
Let us take a look at these good and poor examples to understand this better:
Poor example:
Work History
April 2019 — Current
Nanny | Geller Family | Rockhill, SC
Looked after the kids
Helped clean the house
Cooked food
This example is considered to be poor as it speaks nothing about the job duties and responsibilities of the nanny. Without going into the work experience details, this section seems incomplete.
Good example:
Work History
April 2019 — Current
Nanny | Geller Family | Rockhill, SC
Looked after three children in the Geller household by managing their pre and post-school schedules.
Helped to keep the house clean by doing light housekeeping work.
Cooked two main meals for the family and prepared nutritional snacks for the children.
Both examples talk about the same job duties, however, the good example is supported by more details of everyday life at this position. This gives the employer an overview of the nanny's capabilities.
You can further create an effective work history section by following these tips:
Share relevant information that aligns with the job requirements, such as work experience, skills and responsibilities.
Mention parental testimonials from previous employment to strengthen your resume and give a personal touch.
Always support your job duties, accomplishments and achievements with numbers to add extra value to your resume.
4. Conclude your resume with your education, contact information and any custom sections.
Education
The education section of your resume will be similar to the work experience section. You should list your educational degrees and diplomas in reverse-chronological order, along with the degree name, name of the institution, location and date of graduation.
For the role of a nanny, a high school diploma or GED is generally preferred. Any other certifications or higher degrees will only strengthen your resume further. It is also beneficial to have current first aid certification and CPR training as a nanny.
Certifications and custom sections
This section gives you the liberty to mention certifications or any other nanny-related training that you have undertaken.
A few certificates recommended for a nanny are:
INA Nanny Credential Exam
Pass this exam and you will be considered a certified nanny credentialed by INA.
Newborn Care Specialist
Parents will feel a lot better if they know that their nanny is certified and trained to look after their newborn child.
It is the most valued credential in early childhood education. It gives the opportunity to work with children right from birth to the age of five.
Discipline Nanny Certification
This certification will give hope to the parents that, along with being taken care of, their child will also be disciplined by the nanny.
Other related courses:
Pediatric First Aid and CPR
Nutrition and cooking
Fitness education
Foreign language
Contact information
In your contact information, add your full name, address, current phone number and email address.
Free Downloadable Resume Templates for Nanny
Save your time and download these free nanny resume templates. Simply replace the text with your information and format the document to finish your resume. These files can be used with your preferred word processor.
FAQ
Updated: June 20, 2022
What are the top three skills of a nanny?
The skills of a nanny are very important as it gives confidence not only to the nanny but also to the parents who are hiring the nanny. As this job is closely connected to the kids, the top three skills that every nanny should possess are:
Good verbal communication
Judgment and decision making
Responsible
How can a nanny stand out?
Having a certificate in pediatric first aid and having positive references from satisfied parents can help you stand out as a nanny. Your reliability and child management skills play an important role in helping you stand out among other applicants.
What is a good summary statement for a nanny?
For a nanny's summary statement, ensure that you state your ideologies and how the child would benefit from your presence.
For instance, a nanny's summary statement could say, "Hardworking, compassionate nanny with seven years of experience and a bounty of patience. Have been a nanny for eight different homes and received five letters of recommendation from families for happiness and efficiency. Certified in first aid and CPR."