Featured In:
Table of Contents
Here are more resources that can help you
Child care providers have different identities but their primary goal is to supervise and care for children. We can help you highlight all your skills, qualifications, experience and accomplishments on your resume.
Child Care Provider Resume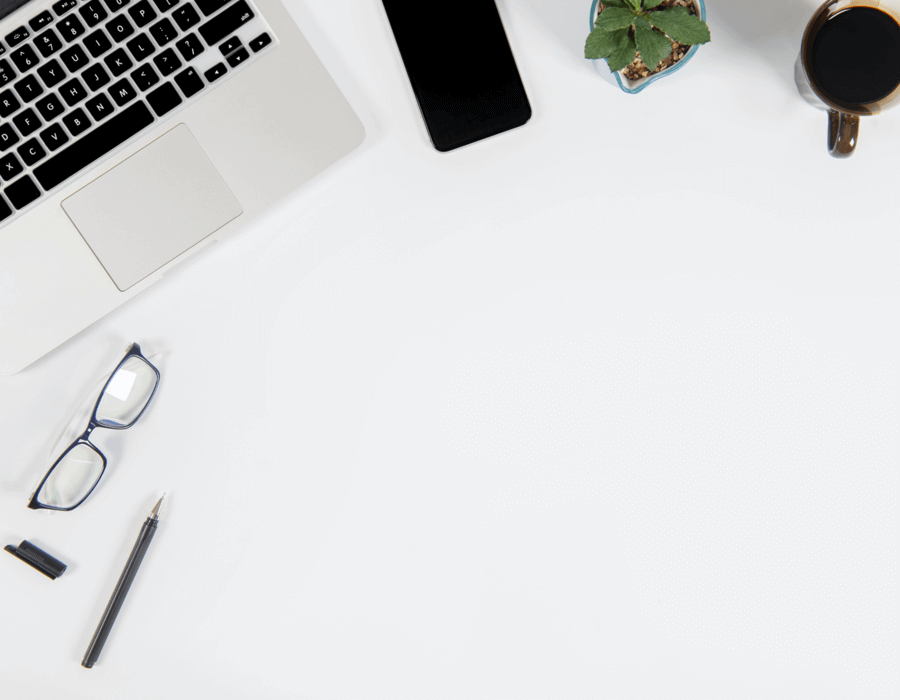 Child Care Provider Resume
Separating your content and information into sections will provide clarity. These are the few essential sections on a resume:

Your resume will begin with your name, contact number, email address and location. If you want to showcase your portfolio website, you can provide a link to that.
The following section will contain your professional summary.
Below the summary section, you will find a work history section for all your relevant job titles in reverse-chronological order.
Include a skills section to list around six to eight soft, hard and technical skills.
You can include your academic details in a separate section.
Create a custom section for additional details like certifications, achievements, licenses, language skills and other relevant information.
Free Downloadable Resume Templates
Bright Dots

Colour Contrast
Prepare to Write Your Resume
Before beginning to write your resume, we recommend you consider the following tips and information:
The primary task is to understand the job description. Take a look at the requirements: qualifications, skills, experience, duties and additional capabilities. List down your skills, experience and other information to match the description. Additionally, include instances of how you acquired a particular skill. Seek out to match most of the requirements to have a fair chance of getting the job.
While adding your details, ensure that you support them with numbers and percentages. Doing so will allow employers to know your capabilities in a particular role or industry. For example, as a child care provider, you can say that "you managed more than 55 student records at a day care center" or elaborate on how many hours you worked as a babysitter.
One crucial task is to make your resume appropriate for applicant tracking systems (ATS). To do that, include relevant keywords and ensure that your resume is grammatically correct. Use a consistent and professional font and size, check for spacing and avoid making your resume too packed or empty, picking only what you need to showcase in order to present yourself for the position.
Throughout your resume, ensure that you do not include any irrelevant information or past positions that do not match your current career target. When it comes to resumes, brevity is your goal.
Go through our resume examples to get more resumes and role-specific tips!
Choose the Right Resume Format
Once the content for your resume is ready, you need to choose a proper resume format. Resume formats provide an appropriate and effective structure to highlight the relevant information.
There are three standard resume formats — chronological, functional and combination. Each format has its pros which will be discussed below.
The most common of the three, the chronological format, focuses on experience and is an excellent option for professionals with a long and consistent work history. However, there is little space for creativity with this format.
The functional format is designed for individuals who have little or no experience and wish to highlight their skills. This format can also downplay employment gaps and short-term roles.
The combination format is a great option for midlevel professionals who want to focus on both skills and experience. Candidates looking to change their roles or industry can highlight transferable skills and showcase similar work experience.
For more information on each format, please go through our resume formats guide.
Chronological

Functional

Combination
How to Write Your Resume With Examples
Have you found the perfect resume format but are still not confident enough to complete your resume? Don't worry. All you have to do is take note! We will help you with our comprehensive guide, practical examples and suggestions.
1. Create an effective opening statement for your resume.
Most employers will pay attention to the first section, your professional summary, so it should be impressive enough to grab their attention. There are two ways to write an opening statement — a summary statement and a career objective. Employers prefer the summary statement more as it provides a comprehensive summary of your professional capabilities. The career objective, on the other hand, focuses on skills and career goals in the absence of enough experience.
Let us see how you can master the career objective with suitable examples.
Poor example:
"Caring child care provider eager to work at Lakeside Daycare. Passionate about children, hoping to bring forth new techniques to facilitate growth and development."
A career objective with no in-depth information about your areas of expertise or what you can offer to the position will be unimpressive.
Good example:
"Patient individual and a recent graduate in child development, eager to work as a child care provider at Lakeside Daycare. Experienced in managing and supervising children as a babysitter, acquiring time and safety management skills. Passionate about implementing new techniques to facilitate comprehensive growth and development in children."
So, what makes this one better than the poor example?
Relevant educational qualifications and one appropriate soft skill, i.e., patience.
Two skills acquired as a babysitter, supported by areas of expertise.
A brief career objective as a child care provider.
Follow these tips to make your summary statement impressive:
Keep your summary statement brief and comprehensive.
Include two to three skills acquired through experience or related training.
Add numbers to your experience and accomplishments.
Mention any additional achievements or certifications acquired.
"Skilled child care provider with seven years of experience in providing speech training and behavioral development. Experienced in monitoring children in classrooms, tracking student records, mealtime supervision and providing learning assistance. Passionate about children and child development."
2. Put together relevant skills.
The skills section on your resume can include six to eight skills relevant to the position you are looking to apply for. Besides the skills section, you can also distribute your skills in the summary and work history sections.
Each resume format allows you to list your relevant skills. However, a functional resume emphasizes skills and elaborates on them more. Include your top three skills and support each skill with experience and achievements.
Take a look at the example below.
Skills
Management
Managed and maintained a proper classroom environment to ensure a safe space for every child.
Tracked, managed and updated over 40 student records and evaluated progress every month.
Managed lesson plans and learning materials for preschoolers.
A detailed skills section will enhance your chances of getting hired better than a skills section with no details.
Like management skills, include other relevant skills when applying for the child care provider position. Ensure you add a good combination of soft, hard and technical skills to your resume to make it impressive.
Your natural abilities will fall under soft skills that help you connect and care for children. A few soft skills for child care providers are:
Ability to communicate and listen
Willingness to create new activities
Patience
Compassion
Ability to solve problems
Willingness to take on challenges
Time management
Decision making
Flexibility
Stress management
Enthusiastic
Hard skillsYour role-specific skills will come under hard skills that help you complete a task efficiently. These are a few hard skills we recommend:
Supervising and monitoring
Learning assistance
Planning and preparing meals
Safety management
First aid
Maintaining hygiene and cleanliness
Managing student records
Communicating with parents
Activity planning
Knowledge of child development
Besides soft and hard skills, we also recommend developing technical skills to manage your work quickly and effectively:
Child care management software such as Illumine
Software to communicate and keep parents updated like Brightwheel
Communication and collaboration apps such as Google Workspace
Manage scheduling, billing, communication and payments with iClassPro
Manage learning programs with Storypark
To find more job-specific skills, try our Resume Builder and get valuable suggestions and preloaded content.
3. Write a brief and comprehensive work history.
The work history section on your resume will probably receive more attention from employers as it covers your experience, skills and accomplishments. List your job titles in reverse-chronological order in the following format: title or role, company name, location and dates of employment. For chronological and combination resumes, duties, responsibilities and accomplishments will follow each role entry in bullet points.
We have provided two examples to explain what makes a great work history section.
Poor example:
Work History
Feb. 2018 — Current
Child Care Provider | Lakeside Daycare Center | Miami, FL
Keep track of student records to check progress.
Communicated with parents often.
Assisted children in learning.
While adding duties fulfilled is essential, including more details like numbers or specific areas of expertise will make your work history entry more compelling.
Good example:
Work History
Feb. 2018 — Current
Child Care Provider | Lakeside Daycare Center | Miami, FL
Tracked and managed 60 student records and updated them based on weekly progress.
Monitored individual student progress and communicated with parents every two weeks.
Assisted in creating learning materials and helped children with writing, reading and speaking.
A comprehensive work history section will have enough information about experience, the volume of work handled, duties and responsibilities fulfilled, skills and accomplishments. This will help you position yourself as an ideal candidate for the child care provider position.
Here are a few tips to help you master the work history section:
Ensure to focus on accomplishments. The intention is to provide an idea of your capability to learn new things.
Add numbers to your duties and achievements, such as the number of students supervised or the number of hours worked.
Keep your work history section brief but informative enough for employers to assess your potential.
4. Add sections for your academic information, certificates and contact information.
Education
You can add your education section below your work history section or above it if you have minimal work experience. This section will follow a format similar to the work history section — your degree, institution name, location and graduation dates. Move in reverse-chronological order in case of multiple titles. You can also add notes under each heading to list any important achievements.
The minimum requirement for child care providers is a high school diploma. However, to facilitate growth in your career, you can go for a bachelor's or an associate degree in child development, psychology or education.
Certifications and licenses
Certifications are an excellent way to earn knowledge and training to grow professionally in your role and industry. For child care providers, these are the few certifications that we recommend:
Child Development Associate (CDA)
Learn to meet the needs of children and their families with this course certified by the Council for Professional Recognition.
First aid is essential for every child care professional to resolve medical emergencies. Earn this certification to improve yourself professionally.
Medication Aide Certification (MACE)
As a child care provider, you can also earn a certification to become a medication aide, a valuable role at day care centers.
Learn all about the theories and processes of child development through this certificate course.
More such relevant certifications for child care providers:
Basic Life Support (BLS)
OSHA Safety Certificate
Sign Language
Certified Childcare Professional (CCP)
Early childhood education
Contact information
Once you finish writing all the sections, complete your resume with your name, phone number, email address and location.
Free Downloadable Resume Templates for Child Care Providers
We have provided free downloadable resume templates for child care providers. You can easily include your own content, format and customize it to suit your needs on your word processor of preference.
FAQ
Updated: June 21, 2022
What are the top three skills of a child care provider?
Child care providers can work in various settings like homes, day care centers or schools, with different requirements. Your skills will depend on the setting you work in. However, the top three skills that we recommend every child care provider to have are verbal and nonverbal communication skills, empathy toward children and excellent monitoring skills.
How can a child care provider stand out?
As a child care provider, the primary concern is to take care of children and help them grow. It is essential to have knowledge and skills on children's safety, management and child development. Showcase your expertise with certifications, quantifiable achievements and licenses.
What is a good objective statement for a child care provider?
Every professional must add an impressive objective statement to their resume. Ensure that your statement communicates your acquired skills and experience, achievements or your career objective and what you expect to achieve from the position. For instance, your objective statement can include the following:
"Experienced child care provider skilled in management and child development. Eager to incorporate new ideas and plan educational activities to help children grow physically, socially and intellectually at your day care center. Promoting an open environment for children to explore and create freely."