Featured In:
Table of Contents
Here are more resources that can help you
Builders manage construction projects and team members with tasks in concrete laying, carpentry, electrical work, plumbing, painting and landscaping. They oversee projects and coordinate design, budget, materials and scheduling. Let us guide you in building a strong resume through our writing suggestions, practical examples and tips to help you secure your next builder position.
Check out more of our downloadable resume examples designed by career experts and use one of our free and premium resume templates today!
Builder Resume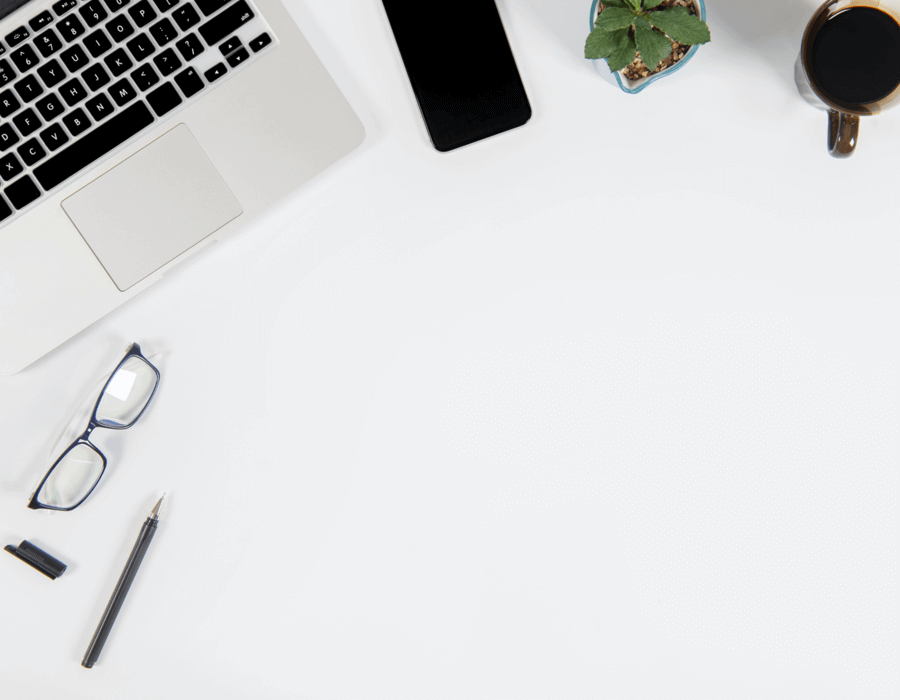 Builder Resume
Aaron's builder resume reveals his career progression efficiently, allowing him to opt for the aspiring position. Use this resume to draw a mental picture of the basic requirements in a builder's resume. Resumes include the following sections:

A header section comprising your contact details, your full name, email address, phone number and location.
An introductory section consisting of a career objective underlining your career ambitions, aspirations and how you can add value to the company. A professional summary statement offers an insight into your experience and accomplishments.
A work history section summarizing your career background and trajectory.
A skills section embodying your builder skills.
An education section describing your academic context and qualifications.
Additional sections showcasing your certifications, licenses or awards.
Free Downloadable Resume Templates
Prepare to Write Your Resume
Just like laying a foundation to begin the construction of a building, you need to prepare yourself to craft a strong resume. These suggestions can help you prepare for the crucial task ahead:
Understand the requirements of the position you are applying for by identifying the skills, duties, qualifications and responsibilities attached to the role. Jot down these details to include them in your resume.
Build a resume to suit the job you want. Ensure your resume is applicant tracking system (ATS) compliant by including the skills present in the job description. Recruiters use an ATS to scan your resume for matching keywords and phrases from the job description to identify potential candidates.
Pay attention to the minor but essential details like using a professional font, consistent font size and spacing. Ensure grammar is correct and that it does not look too congested or empty. An inconsistent resume can leave a negative impact on the employer.
Keep your degrees or diplomas, certifications or licenses, details on former workplaces, reference details and other job-aiding information handy.
Compare and study multiple resume examples, including our Resume Examples, for writing inspiration and form a basic idea to write your own.
Choose the Right Resume Format
The resume format is the foundational base on which you create your resume. Therefore, picking the right resume format is vital to document your professional skills, qualifications and career summary.
The following suggestions can help you identify the ideal format among chronological, functional and combination formats to craft your resume:
Choose the chronological format if your career has been long and consistent without any work gaps. This format emphasizes your extensive work history and is apt for positions demanding experience.
Go with the functional format if you are a novice in your career path. This layout spotlights your skills and qualifications, downplaying the experience you lack. Therefore, it's preferred for entry-level positions, part-time jobs and candidates reentering the workforce.
The combination format is ideal if you have a consistent career with a few years of experience. This layout celebrates your skills and career history equally, unlike the chronological format. Therefore, it's preferred to apply for a promotion, a midlevel experienced position or if you are switching industries.
To know more about when and how to use each format, visit our resume formats guide.
Chronological

Functional

Combination
How to Write Your Resume With Examples
This step-by-step guide will teach you everything about writing an effective builder resume. With the help of our resume-writing tips and practical examples, you'll be able to craft an interview-ready resume in no time.
1. Career objective or professional summary?
The opening statement of your resume reveals your career ambitions and aspirations in the form of a summary statement or career objective. Choose the summary statement over the career objective unless you find yourself in these scenarios:
If you are freelancing permanently
If you are a novice and inexperienced individual starting your career
If you are switching your career path
Summary statement projects your professional skills and expertise, contributing to how it will benefit your future employer, making you an ideal candidate for the role. A career objective statement talks about the role you are aiming for and what skills you have that will help you hold that position.
Check out this example to understand the difference between a well-written and a poorly written objective statement:
Poor example:
"An aspiring builder looking for work at your firm to put my construction abilities and skills to practice."
This poorly written objective statement says nothing about the candidate's skills and qualifications to be a builder.
Good example:
"Trained builder with two years of experience as an assistant builder and a project management certification seeking an opportunity in your firm. Proven expertise in renovation work and new construction with the ability to budget and plan for timely project completion."
This objective statement, in comparison, outlines the qualifications and skills gained through work exposure enabling the candidate to be eligible for the assistant builder's position.
In case you open with a summary statement, these suggestions may come to your aid:
Draft a summary statement in tune with the requirements of the aspiring position. You can add one or two skills from the job advertisement to ensure this.
You can mention one or two role-supporting certifications or licenses to boost your worth.
Don't crowd your statement with keywords to make it look appealing. Keep it brief, no more than four lines.
Study this summary statement example and choose your strategy wisely:
"Brings nine years of experience in supervision roles combined with physical strength to handle any need. Well-organized, adept at coordinating materials and helping projects move smoothly. Skilled in multitasking, time management and team scheduling."
2. Showcase your skills.
Include six to eight diverse skills to the skills section of your resume. Your chosen resume format will dictate how you represent your skills in this section.
The skills are listed in bullet form in chronological and combination formats due to the elaborate work history section. Your professional skills are described in a functional format to mask the limited experience.
Check out the following example to see how skills are documented in the functional format:
Skills Section
Effective communication skill
Successfully trained the construction teams to perform specific on-site requirements, procedures and construction activities.
Mitigated projects lag with continuous communication with workers and other staff.
Organized and managed projects and launched new services for 10 internal and 18 external clients.
You can see the different aspects of communication the candidate has been exposed to in this example.
To reveal the extent of your skills as a builder, we advise you to include a blend of soft, hard and technical skills in your resume. For your reference, we have gathered a list of diverse skills that builders rely on below:
Soft Skills represent your personality traits and skills relevant to every profession. The soft skills deemed necessary for a builder are:
Leadership skills
Network building ability
Expert in communication
Resourceful
Reliable
Time-efficient
Detail-oriented
Decisive
Ability to negotiate
Organized
Hard skills represent your ability to perform the duties and responsibilities seamlessly. Unlike soft skills, these require training and education. A few hard skills for a builder are:
Ability to interpret blueprints and house plans
Construction and engineering knowledge
Budgeting and planning for the project
Safety codes knowledge
Project management
Ability to operate cranes, lifts, power tools and other machines
Designing knowledge
Roofing
Renovation and demolition
Electric work
Technical skills display your ability to incorporate technological aid, tools or resources to ease your work as a builder. Some technical skills builders rely on are listed below:
MS Office utility for documentation
Business information modeling (BIM)
Proficient in construction management
Operating knowledge of drones
To build a personalized resume, you can rely on our resume builder for more role-specific skills and content.
3. Summarize your career history.
The work history section showcases your career background and progression by highlighting your work-based accomplishments and achievements. How you display your work history is crucial as it carries considerable weight on your resume.
These tips will help you summarize your work history:
Document your previous work experience in reverse chronological order.
Include details like the job title or designation, employer/company's name, location, employment period and job description with each experience you list.
Your job description describes the duties and responsibilities under your role or designation.
Review this example to learn how to write your work history efficiently:
Poor example:
Work History
May 2012 – 2016
Builder | Champion Home Builders | Detroit, MI
Worked as per the requirements of the project.
Skilled in the use of all tools necessary
This job description provides an incomplete and vague idea about the candidate's abilities.
Good example:
Work History
May 2012 – 2016
Builder | Champion Home Builders | Detroit, MI
Inspected products and conducted repairs or maintenance as needed.
Read blueprints, drawings and sketches to grasp requirements fully.
Skilled in using all tools necessary to cut, shape and smooth lumber and other materials, like fiberglass, according to measurements.
In comparison, this job description briefly states the task and duties undertaken by the candidate and how the skills were operationalized.
Consider these suggestions for writing your work history:
Be conscious of the requirements of the position you are applying for and emphasize how you have used the skills mentioned in the job advertisement.
Provide a quantifiable account of your workplace achievements and successes. For instance, you can mention "managed a team of 20 workers in a residential project."
If you are an experienced candidate with a rich work history, you can omit the job titles that are not relevant for the applied position. But if you are a novice, including your internship experience can help you.
4. Describe your qualifications and eligibility.
Education
A formal education is optional for aspiring builders, but it can help you in the process of acquiring your first job as a builder. You can research degree programs in construction science or construction management. When you choose to get a formal education in construction, you can start developing industry connections to advance your career.
Your education section comprises your degree, the name of the institution and its location. If you are a college graduate, you need not mention your high school diploma.
Here's how you can summarize your educational details:
Bachelor of Science in Contract Management
University of North Carolina | Greensboro, NC
Certifications, licenses and custom sections
A few certifications that can add an edge to your resume and help you stand out are:
Certified Graduate Remodeler (CGR)
The National Association of Home Builders awards this certificate to builders with a minimum of five years of experience. This course focuses on your business and project management skills.
The National Association of Home Builders awards this certification to veteran builders with 10 years of experience.
Certificate in Crane Operation (CCO)
Prove your expertise as a crane operator with a certification from The National Commission for the Certification of Crane Operators (NCCCO).
Certificate in Aerial Lift Training
This certificate ensures you are trained according to OSHA standards to operate lifts ensuring safety and minimizing risk factors.
You can take up the following courses to progress in your career or wish to change your role in the future:
Degree in Project Management
Degree in Finance and Budgeting
Degree in Architecture
Degree in Engineering (based on your field of interest)
Contact information
Include your full name, current address, phone number and email address in your contact information.
Free Downloadable Resume Templates for Builder
Here are some free downloadable builder templates for you to pick from. Choose any templates of your liking and format its content with your personalized details using your preferred word processor.
FAQ
Updated: June 20, 2022
What are the top three skills of a builder?
The top skills required by a builder will depend on the nature of the project, experience level and role. For a builder leading a big project, budgeting, planning and managerial skills take precedence over the core builder skills. Barring these determining factors, the following skills are irreplaceable for a builder:
Construction knowledge
Compliance with safety and permits
Cost planning and estimation
How can a builder stand out?
The skills and competence in implementing projects of different magnitude add to the uniqueness. Use your resume to promote your skills' depth, professional expertise and knowledge. For instance, a builder with a degree in architecture or a builder who has worked for a renowned company can have a certain advantage over other candidates.
What is a good objective statement for a builder?
Your objective statement reflects the position you want to attain, inclusive of the ability and qualifications you possess for the role. For example, the objective statement of a novice builder can read:
"Trained builder with an associate degree in building construction technology seeking an opportunity to apply my construction knowledge to a job site. Equipped with hands-on experience in residential construction and interpreting blueprints, looking forward to assisting the lead builder with daily operations."