Featured In:
Table of Contents
Here are more resources that can help you
A construction manager is responsible for overlooking the construction process, from upholding the use of quality materials, complying with established budgets and reviewing contracts to ensure that current practices align with goals and expectations. When writing your resume, you need to convey your qualifications through words correctly, which is exactly what we can assist you in achieving.
Construction Manager Resume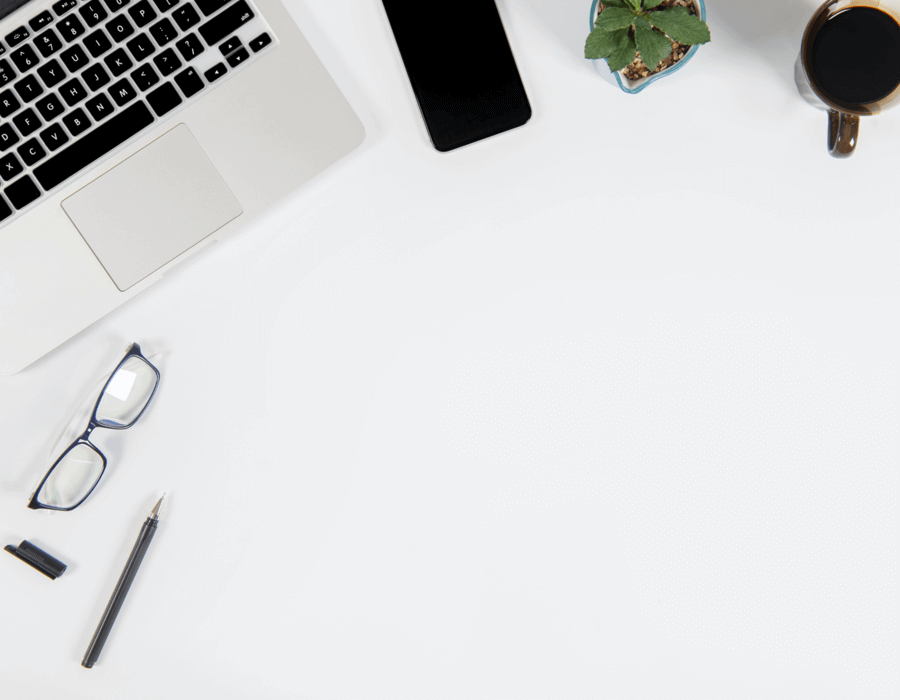 Construction Manager Resume
Before we get into the guide, let's look at the various resume sections, each intending to highlight specific areas. Of course, you can customize or add sections according to your needs, but these are the standard resume sections:

A section at the top of your resume for your name, location, contact number and email address. Some resumes for specific industries will have a photograph section if required.
An opening statement briefly introducing your professional experience, skills, accomplishments and pursuits.
A skills section to list around eight essential skills.
A work history section for your relevant job titles, tasks and responsibilities fulfilled.
An education section to fill in details about your degrees or attended programs.
You can choose to add custom sections for your certifications, licenses, language skills and achievements to enhance your resume.
Free Downloadable Resume Templates
Color Bricks

Urban Development
Prepare to Write Your Resume
We recommend you prepare well before you begin writing. To help you get started, we have included a few tips to make your resume stand out from other candidates.
Read the job description to look for the requirements — experience, skills and qualifications. If you match their needs, you can apply for the position.
The next task is to make note of keywords from the job description and include them in your summary, work history and skills section. Providing relevant keywords will ensure that applicant tracking systems (ATS) can quickly scan your resume. A few keywords and phrases for a construction manager might include: "project management," "safety measurements," "three years of experience" and so on.
Pay attention to the details like using a professional font, consistent font size and spacing. Ensure grammatical correctness and that the document does not look too congested or empty. An inconsistent resume can leave a negative impact on the employer.
If you do not have enough work experience and want to focus on your educational qualifications, you can move your education section on top of the work history section. Although not required, you can choose to showcase your GPA as well.
Check out our various resume examples to customize your resume according to the position, qualifications and requirements.
Choose the Right Resume Format
Using a resume format is like providing a frame for all your resume sections to sit in. This is a great way to communicate your experience, skills and qualifications to employers.
There are three standard resume formats — chronological, functional and combination.
The chronological format is the most common and for the right reasons. This format prioritizes work experience and responsibilities. But being a standard format, it gets difficult to be creative with it.
The functional format is an excellent choice for entry-level professionals to focus on skills acquired through training or education. However, most hiring managers often find the functional format hiding information.
The combination format is ideal for candidates who want to shift from one industry to another and showcase their transferable skills and similar work experience. This format is not as standard as the other two formats and can be tricky to write.
To know more about when and how to use each format, visit our resume formats guide!
Chronological

Functional

Combination
How to Write Your Resume With Examples
The first thought that comes to our mind when writing a resume is how can it be better than a dozen other resumes. Let us walk you through a step-by-step guide to help you achieve this.
You will find four steps, each addressing a particular resume section with practical examples and comparisons for your understanding.
1. An opening statement to leave a lasting impression.
Your opening statement conveys a brief picture of you as a candidate or a professional.
A summary statement is the right choice if you have enough experience in a particular field or industry. If you have very little or no experience in a specific role or are at the threshold of your career, use the career objective to focus on transferable skills that you can implement in your desired position.
Take a look at poor and good examples of a career objective.
Poor example:
"With the right skills and dedication, I seek a position as a construction manager. Eager to expand my knowledge and skill set and contribute to improving the construction industry."
While it is important to communicate career goals, it cannot be presented without skills to match the enthusiasm.
Good example:
"Dedicated and efficient construction management graduate with excellent industry knowledge and communication skills. Gained significant experience in budgeting and implementing technology during a one-year internship in construction management for a residential project. Eager to expand my skills and knowledge as a construction manager."
Despite lacking formal experience as a construction manager, this candidate has the potential to land the job because they included the following:
Information about relevant educational qualifications followed by two essential skills.
Specifying a construction management internship and two acquired skills valuable for the desired position.
Last but not least — one sentence about the candidate's career goals.
Let us see how to write an impressive summary statement:
Besides focusing on experience, also focus on accomplishments and skills.
Support your achievements, skills and duties with numbers like the percentage of cost reduction or the number of construction projects supervised.
Keep your summary statement short but comprehensive.
For a construction manager, a summary statement can look like this:
"Attentive and dedicated construction manager with seven years of experience handling over eight residential and commercial building projects. Skilled in financial management and implementing technology to achieve efficiency at work and reduce costs by 30%. Great communication and mentorship skills."
2. Including relevant skills is the key to getting noticed.
The skills section in every resume is of utmost importance, whether you are a seasoned professional or a recent college graduate. Add a list of six to eight key skills in the skills section.
Since a functional resume prioritizes skills over work experience, you can expand three primary skills in bullets where you point out your tasks and duties. It is imperative to communicate how you achieved those skills in your resume.
Take a look at the example below.
Skills
Management
Assisted in planning, budgeting and delegating tasks for two residential and one commercial building projects.
Managed worker schedule and tasks to increase efficiency by eight percent.
Assisted and worked on contingency plans under supervision for risk management.
This entry under the skills section portrays the applicant as a promising construction manager. Adding metrics increases the candidate's credibility even further.
Like management skills, a construction management aspirant must include many soft, hard and technical skills to showcase their diverse range of expertise.
Soft Skills allow us to work much more efficiently. Take a look at a few soft skills necessary in construction management.
Verbal communication
Flexibility
Conflict resolution
Leadership skills
Determination to work for long hours
Ability to take in criticism
Ability to motivate team members
Time management
Organizational skills
Ability to work under pressure
Apart from natural abilities, every professional requires a specific set of skills to complete a task or job. These are called hard skills.
Industry knowledge
Knowledge of construction tools
Excellent planning skills
Setting goals and achieving them
Project management
Risk management
Budgeting
Evaluating project performance
Schedule planning
Monitoring team performance
Implementing digital tools and technologies in a task or project will increase efficiency and productivity. The ability to operate digital tools is called technical skills.
Archisnapper, a snagging tool for inspection and site reports.
Traxxeo for time sheets, attendance, equipment management and many more.
LetsBuild Planning, a great planning software for construction managers.
Autodesk to form construction designs.
FieldChat, an excellent tool for communication.
To find out and include more skills for your construction manager resume, visit our Resume Builder today!
3. Write an effective work history section.
The work history section on your resume includes your most recent jobs arranged in reverse-chronological order, starting with your most recent role. It includes job title, company, location and dates of employment. The chronological and combination resume further elaborates on each work history entry by listing tasks, responsibilities and achievements.
Below, you'll find a poor and good example of a work history to help you effectively write this section.
Poor example:
Work History
February 2017 — Current
Construction Manager | Milburn Constructors | Miami, FL
Planned and supervised construction projects.
Prepared schedules and work plans.
Reduced cost-effectively for the majority of projects.
Employers want to know your achievements and not just your duties. So, what changes can we make to the same work history entry to make it impressive? Let's check.
Good example:
Work History
February 2017 — Current
Construction Manager | Milburn Constructors | Miami, FL
Planned and supervised seven residential and industrial construction projects.
Prepared schedules and work plans for more than 15 team members.
Used software and digital tools to increase efficiency and productivity, thereby reducing costs by 25%.
Consider the following tips to write a work history section that stands out:
These tips will help in detailing your work history:
Follow the job description and include important keywords in your resume — conceptual planning, quality management, budgeting and so on.
Support significant achievements with numbers to add value to your contribution and potential.
Ensure to list relevant job titles to customize your resume for the construction management position.
4. Complete your resume with an education section, custom section and contact information.
Education
The education section is quite important for your job application. This section follows a similar title entry format as the work history section — degree, location, name of the institution and graduation dates.
A bachelor's degree in construction, business or engineering is essential to becoming a construction manager. Construction managers with an associate degree and relevant work experience can supervise small-scale projects. You can also become a construction manager with a high school diploma and extensive experience in the construction industry but the hiring percentage is low.
Certifications, licenses and custom sections
If you speak more than one or two languages, you can showcase your talent by adding a section for languages. Since communication is essential for a construction manager, conversing in at least two languages is beneficial.
You can also add a section for certifications in the construction industry. For professional development, you can acquire the following certifications:
Occupational Safety and Health Administration (OSHA)
The OSHA program is recommended for every professional in the construction industry regardless of their position and experience.
This is a great certificate to acquire if you are a construction professional keen on safety management.
American Concrete Institute (ACI)
The ACI offers a wide range of concrete testing and inspection certifications necessary for construction projects.
Certified Construction Manager (CCM)
This certificate program is excellent for construction managers looking for development and growth opportunities.
Other related certifications for construction professionals are:
Constructor Certification Program
Green Business Certification
Safety Certifications
Environmental Certifications
Contact Information
Complete your resume with your full name, location, contact number, email address and social media or website links.
Free Downloadable Resume Templates for Construction Managers
You can now download these resume templates on your preferred word processor to format and customize your resume according to your needs.
FAQ
Updated: June 21, 2022
What are the top three skills of a construction manager?
Every professional requires skills to complete a task to ensure maximum efficiency and profitability. The top three skills that we recommend every construction manager to possess are excellent communication skills, industry knowledge and risk management.
How can a construction manager stand out?
To stand out as a construction manager, one needs to be well organized and have excellent time management skills. Top construction managers know to prioritize their work and engage their team while delegating tasks to achieve the best results. Successful construction managers can recognize their team's success and reward them when milestones are met.
What is a good objective statement for a construction manager?
If you are new to the construction management position, an objective statement can communicate your goals supported by measurable skills and achievements. For your objective statement, you can add two or three statements like "Gained significant experience in risk management and cost control as an intern on a commercial construction project. Seeking the assistant construction manager position at Milburn Constructions, eager to expand my industry knowledge and skill set."