Construction Project Manager Resume Examples for 2023 (Template and Guide)
Use This Template
Featured In:
Table of Contents
Here are more resources that can help you
Construction project managers supervise all aspects of the building process, including timely completion and cost-efficiency. They must develop plans, establish timelines and calculate labor and material costs. With your expertise and our career-specific resume templates, we will help you create a resume that stands out from the crowd.
Construction Project Manager Resume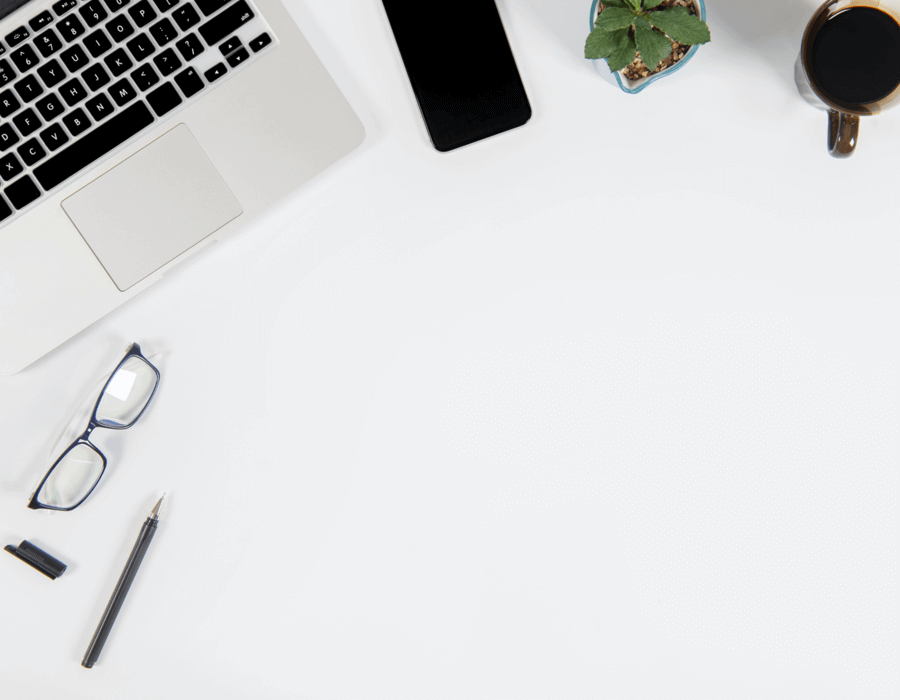 Construction Project Manager Resume
Construction project managers are on demand. The U.S. Bureau of Labor Statistics reported around 448,000 opportunities for this profile in 2020 alone. Construction project managers are responsible for both civil engineering and building projects. However, the increasing demand doesn't translate into easy job opportunities. Creating a robust resume can help you get shortlisted for the role.

There are some aspects that you should consider adding to your resume. These tips will guide you on how to include them in your resume.

Your contact information is an essential part of the resume. Add your name, phone number, professional email and location.
Introduce yourself to the hiring manager by adding your skills, quantifying your achievements by adding numbers and percentages and mentioning your work experience.
Offer a detailed description of your work experience in reverse chronological order, starting with the most recent one.
Include your educational qualifications, the university and the degree or diploma you possess. You can also add high school education if it helps you with the opportunity.
Add a custom section for any certifications, trainings and licenses you have acquired through your career.
Free Downloadable Resume Templates
Prepare to Write Your Resume
It can be pretty intimidating to create your resume without knowing what to write. To make the process easier, we have collected tips to help you get acquainted with all the necessary tools and data needed to create an impressive resume. To know more, read through the following steps:
Here are a few tips to help you create the appropriate resume for the job.
The job description shared tells you what the employer seeks and what kind of candidate they want to hire. It is important to take a look at the job description before proceeding with creating your resume.
What makes you stand out as a potential construction project manager? Is it your civil engineering knowledge or your OSHA compliance knowledge? Adding skills that are on demand and set you apart will catch recruiters' attention.
Some keywords resonate with employers. For example, when you state you are familiar with Autodesk and Adobe Creative Cloud tools, it adds value to your resume. These are some of the keywords that a potential employer is looking for.
Always use a format that is easy to read and accessible for employers. You can take a look at the resume examples before getting started.
Employers often use an applicant tracking system to scan resumes. Avoid spelling and grammar mistakes, and overused words such as "hard worker" and "responsible."
Choose the Right Resume Format
Once you have a good understanding of the essentials of writing a resume, choose the appropriate resume format. Resume formats help you highlight your strengths and skills, making it easy for employers to assess your skills. You will need to choose between the three main formats based on your level of experience: chronological, functional and combination.
Candidates who have worked for more than 10 years should choose the chronological format to highlight their extensive work history.
The combination format is ideal for midlevel professionals, individuals looking for growth within their company or those on a different career path.
Entry-level professionals with little to no previous experience or applicants looking ti reenter the workforce should consider using a functional format to focus on skills and strengths.
Check out our resume formats guide to know more about each resume format and decide which one is best for you.
Chronological

Functional

Combination
How to Write Your Resume With Examples
From managing the project to assessing the costs to evaluating the performance, there are several things a construction project manager needs to multitask.
It is vital to create a resume that captures your role perfectly and translates it into words to captivate hiring managers. Here are a few things that can help you construct the perfect resume.
1. Write an impressive career objective or summary statement.
There are two ways to introduce yourself on the resume — the professional summary statement and the career objective statement.
If you are applying for a profile to showcase your work history, the professional summary statement should help. For example, your work history and accomplishments are pivotal if you are a construction project manager and are applying for a senior or leadership position. Through the professional summary statement you can showcase your skills, achievements and experience
However, if you are applying for an entry-level position, a career objective statement is the way to go. It will help the employer understand what you are looking for, the goals you aim to achieve and how your skills and education can help them.
Refer to the poor and good example of a professional summary statement to guide you through creating one for your resume.
Poor example:
"I am a good project manager with 10 years of experience. I was responsible for budget management and am highly skilled in resource allocation. I have a good understanding of safety protocols. Good at communication."
Good example:
"Driven and highly motivated project manager with more than 10 years of experience in corporate and government projects. Proficient with the latest tools, budget management, resource allocation and organization. Excellent understanding of safety regulations and current legislation. Was responsible for cutting project costs by 19% in the past organization."
A hiring manager views each resume for 7 seconds, as per statistics. That's all the time you have to attract their attention and keep them hooked on your resume.
A good opening line ensures interest and attention. That's why your introduction plays an essential role in writing the resume.
The poor example mentions what the candidate can do and offers an uninteresting view of their professional experience.
On the other hand, you will notice that the good example tries to quantify accomplishments, takes the employer through the skills and picks keywords used most often in the industry.
When writing the introduction, here are a few points to keep in mind:
Start by identifying the skills you want to include. Use them to create the right impression.
Quantify your achievements and abilities to strengthen your marketability.
If you are planning to use a career objective, here is an example of how you can write one.
"A driven and enthusiastic civil engineering graduate with proficiency in budget management, resource planning and time management. Looking to utilize skills and education in managing large-scale construction projects at your organization."
2. Write a list of skills.
A project construction manager should mention strengths and capabilities to add more weight to their resume. It is essential to showcase your management abilities, civil engineering knowledge and soft skills in one go.
Depending on the resume format, you can showcase the skills that help you stand out. For example, both the chronological and combination formats highlight the skills section using bullet points. In a functional resume, however, the skills section includes three skills followed by two or three informative points. In these bullet points, describe the tasks and accomplishments that illustrate your grasp of the skills.
For your reference, here is one example of how you can showcase your top skills using a functional format.
Skills
Budget Management
Drafted and reviewed cost estimates for the projects.
Responsible for removing an excess of $11 million dollars to reduce the project cost by a whopping 30%.
Headed the final site acquisition costs for at least 300 individual projects.
Came out with innovative solutions to reduce project costs and improve construction profits.
It is ideal for including a good mix of soft, hard and technical skills on your resume to improve your chances of getting selected for an interview. You can mention anywhere between six to eight skills.
Soft skills are important to get to know you, your personality and how you conduct yourself at the workplace. Some soft skills identified as necessary for this role include:
Communication
Negotiation
Attention to detail
Leadership
Time management
Adaptability
Problem-solving
Listening
Prioritization
Organizing and allocating
Hard skills are associated with the job functions and profile. These skills are achieved through experience on the job. Some hard skills for this role are:
Budget management
Risk management
Resource allocation
Forecasting and planning
OSHA regulations
Interpret civil drawings
Project management methodologies
Building codes and regulations
Structural engineering
Design
Proposal writing
Mentioning technical skills as a construction project manager can give you the competitive edge you are looking for. These skills are obtained through training and specialized courses. Some technical skills for a construction project manager include:
Proficiency in design software, i.e., Adobe Creative Cloud, Autodesk and AutoCAD
Expert at project scheduling and management software, i.e., Asana, Metatask, OnedeskSix Sigma
Can swiftly budget out construction costs on digital spreadsheets, i.e., Excel, Smartsheet, Sheets
3. Write your work history.
Your work history is an important part of your resume. You should be able to offer an extensive insight into your work for past organizations. This section includes your most recent jobs arranged in reverse-chronological order, starting with your most recent role.
Your work history includes job title, name of the workplace, location and dates of employment. The chronological and combination resume further elaborates on each work history entry by listing tasks, responsibilities and achievements.
Below, you'll find a poor and a good example of a work history to help you effectively write this section.
Poor example
March 2019 — Current
Construction Project Manager | Bechtel | San Francisco, CA
Acted as the key negotiator for one important project.
Was responsible for hiring multiple contractors for different projects.
Oversaw all aspects of security for the project.
In this example, the candidate has mentioned all the tasks undertaken in the role of a project manager. However, there is no mention of the results achieved or the goals set. Instead, it speaks about the tasks done during through the duration of the job.
Good example
March 2019 — Current
Construction Project Manager | Bechtel | San Francisco, CA
Led a team of more than 200 in-house and contractual employees in over 20 individual projects for the organization. Was essential in hiring, mentoring and allocating resources for the projects.
Played a key role in creating the security code for the largest construction project.
Reduced the project cost by over 19% by removing an excess of $11 million dollars from the total cost. Identified a profit margin of over 20% for the company through the project.
In this example, the candidate has talked about their proficiency such as leadership, budget management and even mentoring. Moreover, there is quantification to showcase achievements. This description illustrates how they can manage budget reduction, resource planning, optimize costs and resources for the company.
This helps the employer know how your experience as a construction project manager can help them achieve profits.
4. Include your contact information, educational details and custom sections.
Education
As a construction project manager, you ought to have leadership and management qualities. Whether you have experience in the niche, your education can help you get a good position.
An engineering degree with civil engineering as your primary or an equivalent degree in construction management can get you a job in this industry. However, if you want to reach the construction manager position, you might need an additional business management qualification. This will help you further your career in project management in the construction industry.
Certifications, licenses and custom sections
Certifications such as Six Sigma and Scrum Master can help improve your chances of getting a good job opportunity.
Having the following certifications can give you the upper hand:
OSHA Outreach Training Certification
This certification course allows candidates to attain safety and health administration certification. It gives an overview of avoiding and preventing safety hazards at the workplace.
This certification helps you understand green practices and takes you through sustainable construction methods.
Get the six sigma certification to understand best project practices, identify risks and work on mitigation strategies.
Constructor Certification Program
This certification helps the construction manager take the step from being a worker to the next level.
Contact information
Your contact information should be straightforward. Just add your full name, the city and state you're located in, your phone number and a professional email address.
Free Downloadable Resume Templates for Construction Workers
Here are some free downloadable construction project manager resume templates for your reference. You can pick one that suits your requirements, edit the text, add your content instead of the filler text and create your resume for the next job opportunity
Construction Project Manager FAQ
Updated: June 20, 2022
What are the top three skills of a construction project manager?
As a construction project manager, you are responsible for an entire team.
You should manage, collaborate and ensure seamless communication between the members for timely completion.
Delegation is a necessary skill for the manager. They should be able to use resources wisely and to their best potential.
They should adhere to safety protocols to manage and mitigate risks.
How can a construction project manager stand out?
To stand out as a construction project manager, make sure you communicate across the organizational ladder. This will allow you to display your efforts. Sharing your ideas with the top management is another way to stand out. When you share ideas, it offers new approaches and challenges and solutions for these challenges.
What is a good objective statement for a construction project manager?
When adding an objective statement as the construction manager, you need to mention what you are looking for in the new role and how you can help the company.
"Driven civil engineering graduate with planning, risk management and prioritization skills and a Six Sigma Certification. Looking for opportunities to help organizations strengthen their resource planning methods and reduce risks to improve customer satisfaction."