Featured In:
Table of Contents
Here are more resources that can help you
To apply for a copywriter's job, you need a structured resume that gives potential employers an insight into your most vital attributes. To aid you with this task, we have created a step-by-step guide along with practical examples for your benefit.
Copywriter Resume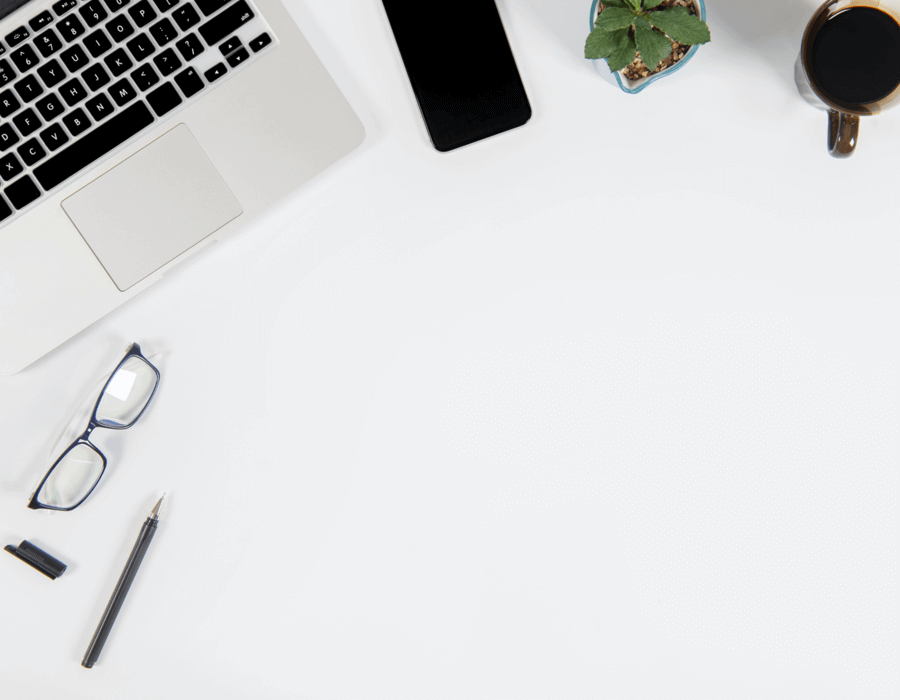 Copywriter Resume
This copywriter resume template will help you create your customized version and tell you what to include in each section. Below, you'll find a list of all the standard resume sections for reference.

Most resumes include:

Your contact information, including phone number, e-mail and city and state where you live.
A concise but functional professional summary.
A detailed work history section in reverse-chronological order.
A summary of hard, soft and technical skills.
An elaborate educational background listing your degree and school.
Optional sections such as certifications or awards.
Free Downloadable Resume Templates
Prepare to Write Your Resume
The task of writing your resume without any preparation can be a daunting experience. To help you with the process, we have provided some easy and helpful tips and tools for writing a great resume.
Get a thorough understanding of the job description and carefully examine the job requirements. Make a note of repeated keywords and skills, for example, proofreading, market research or user experience skills.
Compile all the data from your previous jobs. Highlight any specific skills or other accomplishments that could enhance your profile. We suggest that you mention clear numbers or percentages wherever possible to quantify and emphasize your achievements.
Most recruiters use the applicant tracking system (ATS) to inspect your resume. Avoid using distracting fonts, incorrect spellings or repeating terms like "team player" or "quality-focused." In the case of acronyms, it's always good to use both the word and its official acronym, for example: "database administrator (DBA)."
Study resume examples for your desired role. These hypothetical candidates' resumes will show you how to format and content to add to each section.
Choose the Right Resume Format
Once you know the basics of writing a good resume, the next part is selecting the appropriate format based on your qualifications and role. Resume formats are crucial in deciding the best way to highlight your achievements and strengths. Select between the three main resume formats: chronological, combination and functional.
The chronological format focuses primarily on the work history section, making it perfect for candidates with more than ten years of work experience.
Candidates intending to change their careers or looking for a promotion can opt for the combination format, which focuses on skills and work history sections.
Meanwhile, the functional format is a skills-based resume, ideal for freelancers or fresh graduates who have little or no experience but have the required skill set.
Go through our resume formats guide for more information on using each resume format.
Chronological

Functional

Combination
How to Write Your Resume With Examples
This step-by-step guide will help you with everything related to writing an effective copywriter resume. Use our role-specific writing tips and practical examples to develop an interview-ready resume in no time.
1. Write an impressive summary statement.
The opening statement of your resume should be a concise but also an engaging introduction of your top professional qualities. The two commonly used approaches for your resume's opening are the career objective and the summary statement. For an experienced copywriter's resume, the summary statement is a better choice since it focuses on highlighting how a candidate can fulfill the employer's needs for the role. Conversely, the career objective is a better-suited strategy if you're an entry-level copywriter or you're switching careers.
As an example exercise, suppose you have recently completed a higher educational degree in journalism and have some experience in the field, but are looking to develop different writing techniques by applying to a copywriter role. The career objective should incorporate this goal, help you display skills learned through your education and focus on any relevant coursework or internships.
The following examples clearly show the difference between a poor and a good career objective example.
Poor example:
"I'm looking for a job as a full-time copywriter, and I'm very interested in working for your organization. I believe that the competitive and dynamic environment at your organization will help me grow further in my career goals."
This poor career objective tells us nothing about the candidate's professional skills nor what the candidate can offer to the organization.
Good example:
"Journalism graduate with one year of work experience in news reporting and social media content writing and management in a college news website. I'm ready to dive fully into content management and develop my copywriting skills. My creativity paired with a keen eye for grammar and strong media ethics will produce above-average copy and will allow me to grow as a copywriting specialist."
This example of a good career objective compensates for the candidate's lack of experience positively by:
Mentioning skills gained through part-time or internship work that differentiates them from the average candidate pool.
Listing specific details about the candidate's educational qualifications and years of experience.
Pointing towards the candidate's particular aspirations and highlighting skills that will benefit the employer.
If you'd instead opt for a different strategy, present your summary statement in the best possible way by personalizing it with these writing tips:
Include quantifiable contributions or numbers to support your efforts. For example, the number of copies you wrote in a week.
Include two or three of your most job-relevant skills as they appear in the job description.
Share any relevant certifications or training that support your application for the job.
Study this summary statement example and choose your strategy wisely:
"Experienced copywriter skilled at assessing client requirements and proactively identifying and resolving problems. Rich experience of five years of meeting editorial standards. Proficient in rigorous online research tools with a content writing background. Excellent time management and delegation skills."
2. List down and classify your skills.
The skills section is one of the essential parts of a resume. The standard skills section should consist of six to eight bullets. You can increase this number by spreading them out throughout the different areas of your resume, such as in the work history and professional summary.
The skills section of a chronological resume is a simple bulleted list, but in the case of a functional resume you can expand the skills section to provide more details. The functional skills section includes three to four primary skills, followed by informative bullet points. Each bullet point describes duties and achievements that demonstrate your mastery of said skill.
Let's look at the example below to understand better:
Skills
Organization
Handled two important clients and all their copywriting needs, including regular meetings to collect requirements and feedback.
Developed checklist that outlined copywriting rules for different business clients, which contained basic rules and guidelines for better writing standards.
Conducted training program for 12 new hires and introduced them to work culture.
This skills section must go into detail when describing tasks and achievements while supporting them with provable numbers or metrics.
We recommend that you do not repeat the same skills that you've used in other sections of your resume. Instead, diversify the skills on your resume by ensuring you have a good mix of all three skills types: soft, hard and technical.
Soft Skills are a set of personal attributes that you need to succeed in the workplace, independent of your job or industry. Some valuable soft skills for a copywriter are:
Communication (written and verbal)
Teamwork with various departments
Eye for detail
Problem-solving
Multitasking
Flexibility to adapt to different domains
Public speaking
Presentation skills
Staying up to date by constant reading
Engaging writing
You acquire hard skills through years of education, training or practical experience. They vary across job roles and industries. Some hard skills for a copywriter are:
Editing and proofreading
Good research skills
Strong SEO skills
Excellent language, vocabulary and grammar skills
Creative thinking
Leadership skills
Project management
Great listening skills
Client relations
Headline creation skills
Awareness of user experience (UX)
Technical skillsrefer to your mastery of specific technologies and digital tools relevant to your field of work. For example, a copywriter can list the following technical skills:
Expert in MS Office, i.e., Word, Excel, PowerPoint.
Proficient in editing software, i.e., Grammarly, Writer.
Advanced knowledge of SEO tools, i.e., Ahrefs, GrowthBar.
Familiarity with copywriting software like Copy.ai, Google Optimize.
You can find more job-specific skills for copywriters in our Resume Builder. Hloom's resume-writing tool automatically suggests skills and pre-written content so you can finish your resume in no time!
3. A standout work history.
Your work history must be well organized in reverse-chronological order, starting with your current or most recent position and working your way backward.
On a chronological resume, each listed role must include the job title, company name, location and dates of employment. You will add three to four bullet points describing your most impressive tasks and accomplishments for each entry.
Let's compare these poor and good examples of a work history to better understand how to write this section correctly.
Poor example:
Work History
February 2018 - Current
Copywriter | Speedy Content | Austin, TX
Wrote detailed content for clients.
Kept track of important assignments and their schedules
Organized regular meetings with clients.
This example does not provide any tasks or mention any outstanding achievements. Without measurable accomplishments or skills, this work history is bland and has all the elements for an employer to reject your resume.
Good example:
Work History
February 2018 - Current
Copywriter | Speedy Content | Austin, TX
Handled more than five different VIP client portfolios.
Consistently completed large-scale copywriting assignments ahead of schedule.
Received five-star reviews and accolades from clients regularly.
Trained and monitored the work of 10 junior copywriters.
This work history is much more informative. Specific job duties backed with numeric data make the work history more accurate and convey expertise.
Use the tips below to strengthen your work history:
Focus on the job requirements and share examples from your work life that highlight your strengths. Matching what you find on the job description as much as possible will make you seem like the right fit. Always make sure all the information you provide is truthful and accurate.
Include quantifiable achievements like the number of copies created for a client or the number of clients handled successfully. These metrics prove you could make a verifiable impact in your previous roles.
Take advantage of additional custom sections to mention relevant courses, certifications or awards. For example, it's common for advertising agencies to participate in industry awards. If you've collaborated in any winning ad, list that type of accomplishment in a separate section.
4. Your contact information, education and any custom sections can be mentioned last.
Education
Your education section should contain the details of your degree, the name and location of the institution and the graduation dates. We advise candidates with a high school diploma or GED to omit the graduation date to avoid potential hiring bias from employers.
Although employers do not mandate it, it's a plus for copywriters to have a postsecondary degree in any aspect of creative or content writing. Employers expect a bachelor's degree in communications and relevant certifications in copywriting or SEO if you're applying for higher positions.
Copywriters can specialize themselves to work in any field, the top areas being technology, Pharma and education. Although most copywriters work in media, they're not limited to any particular industry.
Certifications, Licenses and Custom Sections
Although a resume has five main sections, you can create a wholly personalized document with additional custom sections. In these miscellaneous sections you can list anything from awards, hobbies, certifications, licenses or training you've acquired.
As a copywriter, consider adding a section for certifications. Some of them could be:
Creative Writing Specialization
This specialization helps you master great writers' techniques to compose a captivating story.
The Complete Copywriting Course
This certification ensures you polish your writing skills and meet business needs with your professional write-ups.
Content Strategy for Professionals
This education certificate guarantees that you possess the practical ability to be a professional copywriter. This specialization concludes with a Capstone project that allows you to apply the skills you've learned throughout the courses.
This course introduces you to the essential elements of how the most popular search engine, Google, works. It shows how the SEO landscape is constantly changing and what you can expect in the future. The course also discusses core SEO strategies and tactics in detail.
Your contact information should be practical and straightforward. Add your full name, the city and state where you're based, your phone number and your professional email address.
Free Downloadable Resume Templates for Copywriters
Browse through these free downloadable copywriter templates and download your favorite to edit on your preferred word processor. Once downloaded, you can replace the filler text with your content and fix any formatting gaps.
FAQ
Updated: March 06, 2023
What are the top three skills of a copywriter?
The top skills depend mainly on the role they're applying for. In general, all copywriters should possess the following three skills: excellent writing skills, knowledge of Content Management systems and good research skills.
How can a copywriter stand out?
A standout copywriter should create a personal brand by letting clients and hiring managers know the skills they bring to the table and their writing style. If you have specific expertise, such as advertising for the service industry, highlight your niche and develop a portfolio of your work.
What is a good objective statement for a copywriter?
A good objective statement should establish what you hope to accomplish in your role and how the company will benefit from your work. For example, an objective statement for a copywriter's role in a tech organization could state that the candidate "expects to write compelling content for the new age tech products." Remember to focus your statements on how you can benefit the employer and remind them that the organization stands to gain by leveraging your knowledge and expertise.