Featured In:
Table of Contents
Here are more resources that can help you
An editorial assistant's job is to provide assistance and support to a publication's editor. Your resume for this position should primarily bring out your strong editorial and organizational skills. We have created a detailed guide, along with some practical examples to guide you through the resume-making process.
Check out more of our downloadable resume examples designed by career experts and use one of our free and premium resume templates today!
Editorial Assistant Resume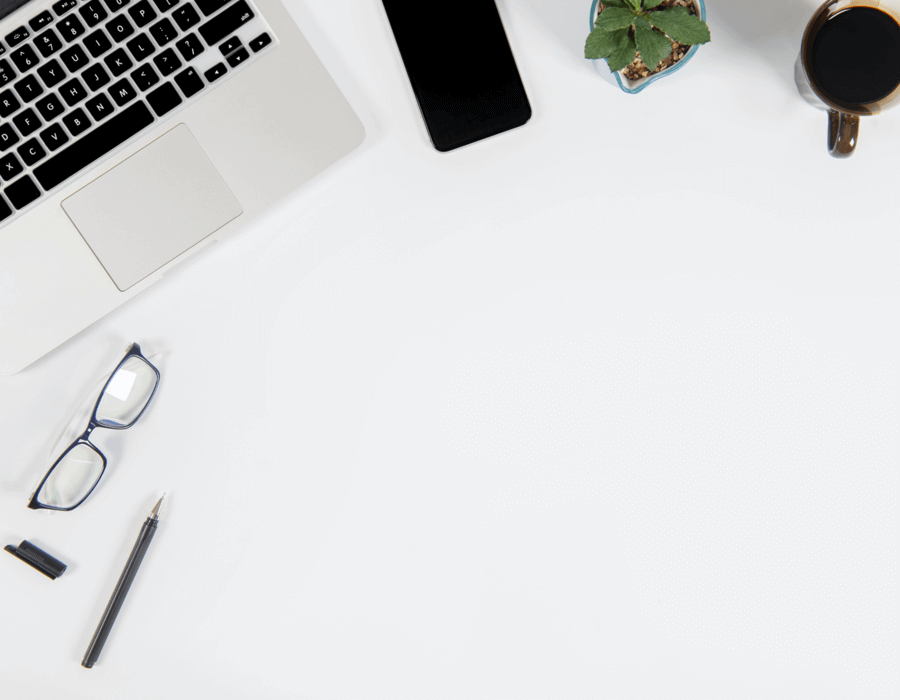 Editorial Assistant Resume
This sample editorial assistant resume will help you decide what to include in each section and which resume format is suitable for this role.

Ideally, every resume includes the following:

An objective statement or a summary statement that mentions your top qualities.
A work history section in reverse-chronological order highlighting your strengths and achievements.
A skills section that classifies your hard, soft and technical skills.
An education section with your most relevant academic qualifications.
Additional sections for certifications, licenses or awards.
Your contact information, including your phone number, email address and location.
Free Downloadable Resume Templates
Prepare to Write Your Resume
A good resume features job-specific skills and achievements to your potential employer. To write an effective resume, we recommend the following guidelines, which can help to simplify the process by providing you with all the necessary tools.
Read through your desired role's job description thoroughly. This will give you an idea of the top requisites that the employer requires. Give extra attention to the skills mentioned by the employer—such as good communication skills or proofreading skills— and if you possess them, add them to your resume.
Highlight your significant achievements by giving examples from your current or previous job roles. If you can support the examples with measurable data, it is a great way to validate your accomplishments.
Stay away from using distracting or flashy fonts, incorrect spelling, or the addition of unnecessary acronyms. Always use the full term for acronyms, such as Desktop Publishing (DTP).
Most recruiters do not support the overuse of terms like "excellent team player" or "very hard worker." Recruiters use an applicant tracking system (ATS) to scan your resume and turn it down if you use incorrect or irrelevant keywords.
Go through our list of resume examplesfor your desired role to see the finished product. Get a clear picture of skills and achievements and recreate that in your resume.
Our list of resume examples gives you a good idea of what an ideal secretary resume looks like. To know more about the skills and achievements to include in your resume, carefully read through our resume examples.
Choose the Right Resume Format
The first step of the resume writing process is to determine what type of resume format works best for you. Resume formats organize your resume in different ways to emphasize your strengths and understate any weaknesses. The three resume formats are chronological, functional and combination. Depending upon your requirements and experience, you'll choose one of them.
The chronological resume format will be suitable if you've had extensive work experience for more than 10 years. The main section of the chronological resume is the work history, so make sure you populate it with all the jobs in your long and consistent career.
The functional resume primarily showcases the skills section. It does not focus deeply on work experience; hence it's an excellent choice for candidates with career gaps or no experience.
The combination format is the best option for candidates who are changing careers or trying to get a promotion. It blends both the functional and combination formats focusing on past work experience and skills.
Check out our resume formats guide to learn more about implementing each format on your resume.
Chronological

Functional

Combination
How to Write Your Resume with Examples
Now that you're aptly prepared to begin writing your resume, our step-by-step guide will provide tips and suggestions to help you draft an effective resume for any editorial assistant job.
1. How to choose between an objective statement and a summary statement.
Resumes have two distinct opening statements: the objective statement and the summary statement. The summary statement for an editorial assistant's resume is a strong choice since it helps you focus on how your skills are apt for the role. On the other hand, the career objective is a better choice for entry-level professionals or career changers that want to highlight their enthusiasm and goals within the position. If you fall into this category, you should use the career objective as the opening paragraph in your resume.
Let's say you recently graduated with an MFA in Literature and you're looking for your first editorial assistant job to get you into the publishing industry. The below instances clearly show the difference between a good and a poor example of a career objective statement so that you can apply it to your resume:
Poor example:
"I would like to join your esteemed organization as an editorial assistant. I'm hoping that the great reputation of your organization will allow me to enjoy pleasant surroundings and a low-pressure work atmosphere."
This poor career objective focuses on what benefits the applicant expects from the role. It does not mention what the candidate can do to help the company.
Good example:
"As a recent graduate of an MFA in Comparative Literature, I want to apply my writing skills in an editorial assistant's role. With the help of my strong communication skills, which I developed while working for our college magazine, I am looking for greater growth in the publishing industry."
This summary statement clearly states the candidate's strengths and plans. It also helps to:
List relevant skills gained through a higher educational degree.
A clear focus on the candidate's experience acquired at the college level.
Describe the candidate's expectations from the new role.
If you'd rather stick with the summary statement strategy, the following tips can help to personalize your statement:
Feature examples of outstanding achievements to give validity to your skills.
Include two or three of your best job-relevant skills, which will attract the employer's attention.
Add details about relevant certifications or technical courses to give yourself an added advantage over other candidates.
Study this summary statement example and choose your strategy wisely:
"A strong communicator and academic armed with a bachelor's degree in Communications and a master's degree in Comparative Literature. Proven record of proactively meeting organizational needs. Proficient in various writing guidelines and equipped with graphic design skills, I am looking for a challenging editorial assistant role."
2. Assemble and present your skills wisely.
The skills section of your resume should include from six to eight job-relevant skills. If you want to add more skills, you can add them to the content of your work history and professional summary sections.
In a chronological resume, the skills section is a short bulleted list. Still, in the case of a functional resume, the skills section can be descriptive and more elaborate, covering a more comprehensive range of skills.
Let us look at some examples of how to present different skills in a functional editorial assistant resume:
Skills
Organization
Used my strong writing skills to create 20+ articles yearly for college magazines.
Handled an average of five freelance proofreading assignments per week.
Created online promotional content and journalistic notes for various college fests.
As you can see, each listed skill is followed by three bullet points that describe accomplishments that demonstrate you possess that skill and know how to apply it in your work life.
You need to be careful not to repeat skills in other sections. Each skill should be mentioned only once throughout your entire resume.
If you need help curating a varied list of skills for your editorial assistant resume, ensure you have a balanced ratio of the three skill types: soft, hard and technical.
Soft skills refer to the interpersonal attributes that describe your personality, attitude and work ethic. Some necessary soft skills for an editorial assistant are:
Excellent communication skills
Adaptability
Good judgment skills
Good time management
Attention to detail
Multitasking
Flexibility
Proactive
Excellent planning and organizing skills
Hard skills refer to the competence gained through education and training. These are usually job-specific skills and vary from industry to industry. Some of the hard skills required for editorial assistants are:
Excellent editing skills
Strong writing skills
Grammar and vocabulary skills
SEO Research skills
Good knowledge of administrative tasks
Media writing
Content management skills
Interviewing skills
Patents and copyrights knowledge
Subject matter knowledge
Technical skills refer to the knowledge of specific technologies and digital applications. For an editorial assistant's role, the following technical skills are favorable:
Expert in various MS office applications, like Word, Excel and PowerPoint.
Proficiency in file management systems like MS Sharepoint.
Good knowledge of SEO Research tools, like Google Search console.
Good at dealing with phone and email queries, e.g., from writers and the public.
Specialist in electronic publishing packages, e.g., QuarkXPress or InDesign.
For more job-specific skills for editorial assistants, please see our Resume Builder. By using our resume-writing tool, you can create an effective resume faster!
3. Highlight your work history.
Every work history should include a list of your jobs in reverse-chronological order, starting with your current or most recent role and working backward. For each job, you must mention the job title, company name, location and dates of employment. Chronological and combination resumes also provide additional information by listing specific accomplishments and tasks achieved in each role.
To understand how to write a work history section, let's look at some good and poor examples:
Poor example:
Work History
February 2019 - Current
Administrative Assistant | The Princeton Review | Princeton, NJ
Scheduled appointments and maintaining calendars.
Edited official documents and updated spreadsheets when necessary.
Responsible for phone and email communications.
This example gives a general overview of the duties of an Editorial Assistant. It does not describe any specific achievements or outstanding skills, failing to impress potential employers.
Good example:
Work History
February 2019 - Current
Graduate Trainee Editor | The Princeton Review | Princeton, NJ
Edited scientific publications which were circulated among 2,000 users.
Proofread more than 45 student articles a week.
Wrote weekly students' newsletter, distributed among 4,000+ students, gaining over 500 subscribers for the college website.
This work history is rich with specific achievements, which support the candidate's abilities and efficiency.
The following tips will help you achieve better results with your work history:
Prepare your work history section with the job requirements in mind. Include examples of accomplishments that show you can fulfill the employer's needs.
Give examples of outstanding achievements or positive client feedback, which bring out the positive impact you had in your previous role.
Pick up relevant keywords from the job description to highlight that you have the required skills for this specific job role. -
4. Finish with your contact information, education and any custom sections.
Education
Your education section should highlight relevant degrees for your editorial assistant job. Most hiring managers would prefer to look at candidates having a post-secondary degree in Journalism, Creative Writing or even Business Administration. Your role as an editorial assistant will significantly depend upon the type of print or digital media.
Good editing and writing skills are necessary for all types of editorial positions. However, sound knowledge about digital media is essential for broadcast and internet-based media jobs. Relevant coursework and certifications will improve your chances of getting selected.
When listing your academic qualifications, do so in reverse chronological order if you have more than one degree. Include the degree name, the institution that provided it, its location and your years of attendance. We advise candidates with a high school diploma or GED to omit their graduation dates to avoid any hiring bias from employers.
Certifications, Licenses and Custom Sections
You can enhance your resume by adding a separate section to list certifications, licenses or training you've acquired.
Some helpful certifications an editorial assistant could have are:
The Adobe Digital Publishing Suite Exam is meant for individuals who create and publish content using Adobe InDesign and the Adobe Digital Publishing Suite.
Poynter ACES training programs
The self-paced courses from Poynter ACES Certificate in Editing give you a solid understanding of editing fundamentals, standards, essential skills and best practices.
Online Certificate in Editing - University of Washington
In this program, the fundamental techniques for developmental editing, copyediting, line editing, structural editing, content editing and collaborating with writers are covered in detail. In this program, you will explore the skills needed to transform a rough draft into sophisticated business writing.
Proofreading and Copyediting with the Chicago Manual of Style
This self-paced course introduces proofreaders and copy editors to The Chicago Manual of Style (CMOS). It revisits the standard grammar rules and focuses on punctuation, style and citation.
Finally, your contact information should be displayed at the top of your resume. Keep this section simple by citing your full name, city and state, phone number and professional email address.
Free Downloadable Resume Templates for Editorial Assistant
These editorial assistant resume templates are ready for you to download and edit in your preferred word processor. Simply replace the filler text with your information and feel free to change up the formatting, colors and font according to your needs.
Editorial Assistant FAQ
Updated: March 06, 2023
What are the top three skills required for an editorial assistant?
The top three skills for an editorial assistant are excellent writing and language skills, good verbal and written communication skills and time management skills to work under pressure and meet deadlines.
How can an editorial assistant stand out?
To make a mark as an editorial assistant, you need to think ahead of your editor. You need to understand the workflow and keep yourself updated to stay relevant. Editorial assistants can benefit from the experience and knowledge of the editors, so be alert and make full use of this proximity to editors to improve your skills and expertise.
What is a good objective statement for an editorial assistant?
A good objective statement for an editorial assistant should be direct about the skills they possess and show initiative by communicating concrete goals for the new role. For example, an editorial assistant for a local newspaper can say: "Perfectionist copy editor and proofreader, with ample experience as Editor-in-Chief for the college newspaper, I aspire to hone my writing skills and instinct for news to become a staff journalist and, eventually, an editor."