Featured In:
Table of Contents
Here are more resources that can help you
As you start writing your freelance resume, you need to remember that freelance writers are usually self-employed and work with multiple publications. You can study our freelance writer sample resume templates, writing guide and tips to organize all this information correctly.
Check out more of our downloadable resume examples designed by career experts and use one of our free and premium resume templates today!
Freelance Writer Resume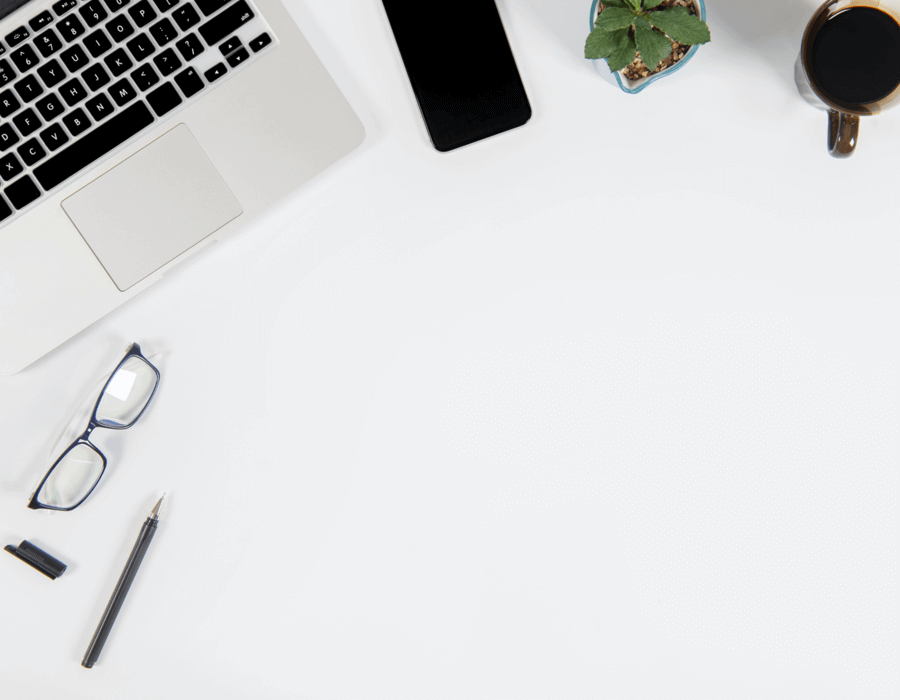 Freelance Writer Resume
This resume example will help you decide what to include in each section of your freelance writer's resume and how to format the layout. Pay special attention to the listed skills and the work history content, and use this sample resume as the starting point for writing your own.

The following sections are essential in all resumes:

An impactful objective statement or professional summary that mentions your most relevant qualifications for the job.
A detailed work history section in reverse-chronological order that highlights your strengths and achievements.
A skills section with all three skill groups — hard, soft and technical skills.
An education section that lists your academic qualifications.
Additional sections for certifications, licenses or awards that add value to your resume.
Your contact information, including phone number, email address and your primary location.
Free Downloadable Resume Templates
Prepare to Write Your Resume
An exceptional freelance writer's resume should be organized strategically to present strong writing skills and a varied work experience. The following guidelines will help you prepare to write a resume by providing you with the necessary tools and tips:
Sync your resume skills with the ones on your desired role's description of duties and requirements. For example: proofreading, research skills and copywriting. Your chances of success will increase if you match the job requirements.
Recall all your previous roles and have the official job titles and dates of employment on hand, as you will have to list these roles in reverse-chronological order.
Think back to your career's most impressive feats and make particular note of any achievements you can quantify; for example, amount of articles published or the number of visits you had on an especially viral blog post. This numeric data gives weight to your claims and convinces employers you have what it takes to excel in the role.
Recruiters and applicant tracking system (ATS) scan your resume and reject it if you use incorrect or irrelevant keywords. Double-check for any spelling errors and avoid flashy or distracting fonts. When using acronyms, spell out the full name first too, for example, the Chicago Manual of Style (CMOS).
Carefully review our resume examples to see how an ideal freelance writer's resume looks, and the skills and achievements you should include.
Choose the Right Resume Format
Once your prep work is done, it's time to choose a resume format that maximizes your strengths and downplays your weaknesses. Based on your experience, you will choose between the three resume formats — chronological, functional and combination — and pick the format that best suits your needs.
The chronological format is the best choice for candidates with vast experience across various job roles or industries. The chronological resume provides a detailed list of a candidate's work history, so opt for this if you have more than 10 years of experience.
The functional resume focuses on a candidate's rich skill set and downplays their work experience. Candidates with career gaps or lacking in professional experience can opt for a functional resume.
The combination format is suitable for candidates changing careers or applying for higher positions. It mixes elements of both the chronological and functional formats by focusing on the work history and skills sections.
Refer to our resume formats guide to learn more about writing these three types of resumes.
Chronological

Functional

Combination
How to Write Your Resume With Examples
Use this step-by-step guide to learn how to write each section of your resume for your level of experience and desired role. Our guide delves into every detail of a resume to help you maximize each section of your resume. Let's begin.
1. Craft an impactful career objective.
One of the most crucial sections of a resume is the opening statement, titled "summary statement" or "career objective." These two opening statements both serve the purpose of being a professional introduction to your employer, but their strategies are different. The summary statement directly summarizes the candidate's skills and focuses on providing information that will fulfill an employer's needs. On the other hand, the career objective offers a more personal approach by focusing on the candidate's interests and what they expect from this job experience.
If you have recently completed an advanced course on SEO, your career objective should highlight the advantages of this course and how you can use it to become a more competent freelance writer.
Take a look at the following examples of two different career objectives, which clearly show the difference between a good and a poor example.
Poor example:
"As an experienced freelance writer, I wish to work on suitable writing projects for your publication. With my strong SEO background, I can be very useful to your organization."
This poor career objective does not provide much information about the kind of work done by the candidate. It does not highlight a specific writing skill or other achievements that could make the candidate an attractive choice for the employer.
Good example:
"As an SEO copywriter, I have worked with various advertising channels like websites and print ads. Adept at writing compelling and valuable content with success in registering a 50% increase in website traffic for ABC Inc."
This career objective highlights a particular achievement of the candidate. It also helps to:
Focus on specific skills gained through previous work experience.
Mention specific writing skills.
Include a quantifiable achievement that shows the employer the candidate can perform well in the new role.
The tips below will help you personalize your summary statement if you opt for this strategy:
Mention at least two of your strongest skills aligned to the role.
Use measurable indicators of your previous accomplishments to display your potential.
Include any relevant certifications or courses that increase your suitability for the job.
Study this summary statement example and choose your strategy wisely:
"An enthusiastic writer with nine years of experience. Positively impacted a 3000+ audience with high-value webinar content. Proficient in various writing guidelines such as AP Style, Chicago and APA, and equipped with strong technical skills across diverse platforms like Teachable, WordPress, Squarespace and G Suite."
2. How to present your skills effectively.
For a freelancer's resume, the skills section is one of the most important ones employers will review. A standard skills section includes six to eight skills, so you must include the ones that show you're fully capable of performing the desired role. Browsing the job requirements will give you hints about what the employer values for this position. If six to eight feels like a limiting amount of skills, remember that you can always weave in additional skills in the content of other sections, like the work history or summary statement.
In a chronological resume, the skills are showcased in one single section consisting of a bulleted list. You also have this standard skills section on combination resumes, but you have the option to include multiple skills sections to highlight even more skills.
On functional resumes, the skills section is the most elaborate one of your resume. This listed-skills section is expanded with three bulleted phrases that describe tasks and accomplishments that demonstrate your competence in that skill.
You'll understand better once you see the example below:
Skills
Organization
Used strong writing skills to create 100+ articles per week for ABC Media.
Designed website content for diverse clients, ranging from Financial Services to Entertainment.
Created online documentation for educational institutes which 500+ students used during online assessments.
Maximize this expanded skills section by listing provable achievements you can back up with numbers. This tactic gives credibility to your claims.
It's also essential you don't repeat the skills listed in the expanded section in other sections of your resume. Make sure you list each skill once throughout your entire resume.
If you need help selecting a varied set of skills, stick to a balanced ratio of the three skills types: soft, hard and technical.
Soft Skills refer to the personal attributes that help you work efficiently in a team environment. Some necessary soft skills for a freelance writer are:
Communication skills
Ability to meet deadlines
Good judgment skills
Time management
Attention to detail
Patience and ability to work independently
Self-starter
Networking skills
Planning and organization skills
Hard skills refer to the job-specific abilities you gain through education and training. These skills usually vary from industry to industry. Some hard skills required of freelance writers are:
Grammar and vocabulary skills
Proofreading and editing
Creative writing
SEO skills
Knowledge of writing styles
Accounting
Business management skills
Marketing skills
Basics of graphic design
Patents and copyrights knowledge
Research skills
Technical skills refer to the knowledge and ability to use tech tools at the workplace. For a freelance writer's role, the following technical skills are favorable:
Expert in various MS Office software, like Outlook, Excel, PowerPoint.
Proficiency in social media applications like Facebook, Twitter, Pinterest.
Good knowledge of SEO Research tools, like Google Search Console.
Excellence in writing tools like MS Word, PDF or CHM.
Specialist in electronic publishing packages, e.g., QuarkXPress or InDesign.
Please refer to our Resume Builder to find more skills for freelance writers. By using our resume-writing tool, you can create a better resume faster!
3. How to display your work history
Your work history section mentions your previous professional experience in reverse-chronological order. Each entry under this section should contain the job title, workplace name, location and employment duration. In combination and chronological resumes, you may add additional information related to your work history in bullet points.
Let's look at some good and poor examples:
Poor example:
Work History
February 2019 - Current
SEO Copywriter | ABC Media |Los Angeles, CA
Conducted keyword searches.
Edited and updated official documents.
Responsible for designing graphics using Adobe Photoshop.
This example lacks a detailed description of the job duties and does not mention any achievements. Hence, it fails to attract the attention of potential employers.
Good example:
Work History
February 2019 - Current
SEO Copywriter | ABC Media |Los Angeles, CA
Used keyword search techniques to improve website traffic by 30%.
Proofread more than 45 marketing articles in a week.
Wrote a creative weekly newsletter that helped 3000+ employees track the new organizational developments.
This work history serves the purpose of highlighting the candidate's job responsibilities and significant accomplishments.
Follow these tips to make your work history stand out:
Your work history must align with the job requirements. Stay away from mentioning unrelated work history.
Always mention your previous job duties and responsibilities in detail.
Give examples of your significant accomplishments to justify your candidacy for the new role.
4. Finish with contact information, education and custom sections.
Education
This section provides the details of your educational background in the context of a freelance writer's role. It includes your degree, the college or institution's name and location, and the year of graduation. If you are a high school diploma or GED holder, avoid mentioning your graduation dates if you have a higher qualification.
It is mandatory for all writing positions to have good editing and writing skills. In addition, the extra knowledge about digital media tools or SEO search tools stands out in the resume of a freelance digital writer. Lessons or courses in these topics will give you the upper hand as well.
Certifications, licenses and custom sections
A separate section showing any certifications, licenses or training you've acquired is a great way to enhance your resume.
Some helpful certifications a freelance writer could have are:
The Strategy of Content Marketing
In this course, you will learn the core strategies used by content marketers to gain and retain customers. This course will help you develop, organize and implement a content marketing strategy, study its effectiveness, write compelling copy and other related topics.
Online Certificate in Editing — University of Washington
This program covers the essential techniques for developmental editing, copy editing, line editing, structural editing, content editing and collaborating with writers. You'll learn the needed skills to transform a rough draft into sophisticated business writing.
The Copyblogger Content Marketer Certification Program
This course is designed for content marketing professionals who want to certify themselves as professional writers specializing in content marketing. This course is ideal for developing high-level content marketing skills.
Search Engine Optimization (SEO) Specialization
This course teaches the theory behind Google search and other search engine algorithms. It also helps you develop practical, real-world skills that you can apply to a career in digital marketing or online content development.
At the end of your resume, display your contact information clearly with details like your full name, city and state, and your phone number and professional email address.
Best Free Downloadable Resume Templates for Freelance Writers
We have provided some easy-to-edit resume templates you can customize with your professional details. You can download these freelance writer templates to your preferred word processor and make the necessary changes.
FAQ
Updated: March 06, 2023
What are the top three skills required for a freelance writer?
The top three skills necessary for any good freelance writer are an excellent grasp of language, good research skills and excellent networking skills. But remember, different freelance writers can have varied experiences, so always make sure to showcase skills specific to your abilities to help you stand out from the average applicant pool.
How can a freelance writer stand out?
Freelance writers work on their own. Hence, they need to ensure that they produce top-quality work that audiences want to read. Researching trending topics in the industry you want to write for and identifying gaps in the content can help you come up with article pitches that stand out. Also, above-average proofreading and editing skills are imperative to stand out from the crowd. A freelance writer should also have the right attitude to take criticism positively, as clients are bound to give negative feedback. Listening to constructive criticism helps a writer grow and provide great content.
What is a good objective statement for a freelance writer?
A good objective statement for a freelance writer could say, "Met deadlines of three clients when working in a high-pressure environment" or "Independent freelance writer with proficiency in SEO having over six years experience with expertise in white papers and case studies."