Featured In:
Table of Contents
Here are more resources that can help you
When creating your journalist resume, you should make sure that it reflects your investigative skills, innate curiosity and work ethic. To help you build an effective journalist resume, we have developed this comprehensive guide that includes some relevant examples.
Check out more of our downloadable resume examples designed by career experts and use one of our free and premium resume templates today!
Journalist Resume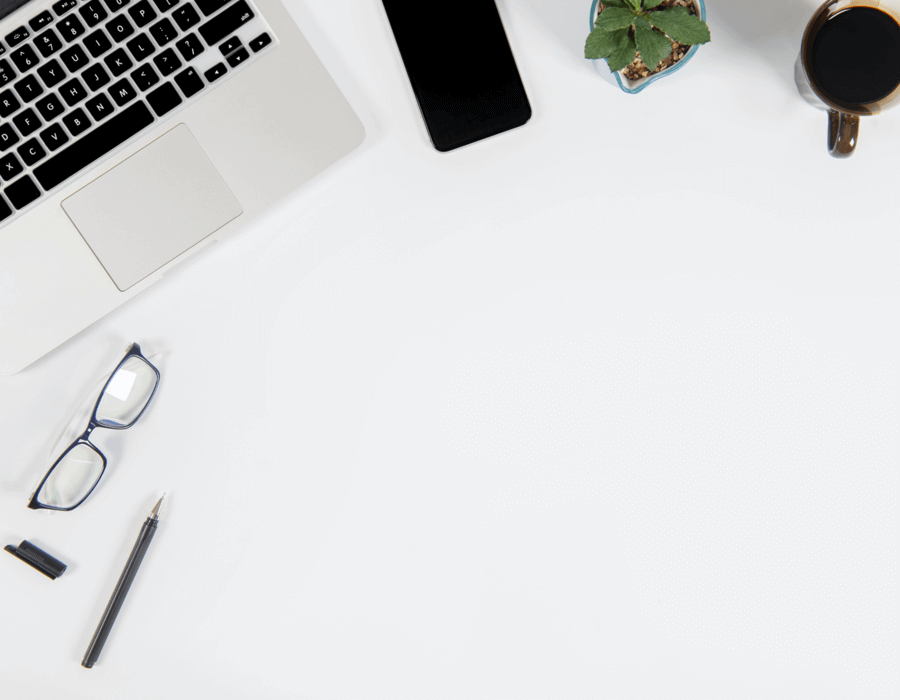 Journalist Resume
Although it is a given fact that you should divide your resume into different sections, many people get puzzled about what to include in each section. See this journalist resume example to better comprehend what should go into each section and how to format your resume.

You should include the following information in every resume:

Contact information details with your name, email address, phone number and location.
A professionally crafted objective statement or professional summary to make you stand out.
Work experience in reverse-chronological order coupled with quantified achievements that will speak of your accomplishments.
A skill section to list hard, soft and technical skills.
List your degree and school in the education section.
A section for adding credentials, such as certifications, licenses or awards.
Free Downloadable Resume Templates
Blogging

Functional Showcase
Prepare to Write Your Resume
Writing an impressive resume without the necessary preparation can be overwhelming. To make this process easier, we have compiled tips on how to write a stellar resume. Here are the steps you need to take to prepare to write an impressive resume:
Review the job description thoroughly and list the skills and qualities the recruiters are looking for, like "excellent communication skills" and "media production."
List your accomplishments and daily tasks to organize your experience. You'll need to include the most relevant achievements that match your desired role under each job in your work history section. Have numbers and data to substantiate your feats.
Recruiters reviewing your resumes are seasoned professionals, so make sure that your resume is polished and clean. Avoid eccentric fonts and don't overuse terms like "diligent" or "team player," which don't say anything unique about you.
You will probably have your resume scanned by an applicant tracking system (ATS). If you want to avoid getting rejected by the ATS, avoid spelling and grammar mistakes or improper formatting.
While using acronyms, use both the term and its official acronym. Example: "Associated Press (AP)."
Before writing your resume, refer to resume examples. You'll be able to see what a hypothetical candidate's resume looks like for a specific job.
Choose the Right Resume Format
Resume formats play a crucial role in highlighting your strengths and minimizing any weaknesses. There are three main formats you can choose from based on your experience level: the chronological, functional and combination formats.
A chronological resume is beneficial for candidates with a long career history of over 10 years because it puts their work history and career progression front and center.
Candidates with little or no work experience should consider a functional resume. This format highlights the candidate's skills and downplays work experience.
A combination format is ideal for candidates with less than 10 years of work experience or applicants looking for a promotion, as it balances skills and job experience.
You can find more information on creating each type of resume in our resume formats guide.
Chronological

Functional

Combination
How to Write Your Resume With Examples
We have put together a step-by-step guide to help you with your journalist resume-writing process. You'll find detailed explanations of how to format and write each resume section, with journalist-specific tips and examples.
Let's begin!
1. Choose the right opening statement.
Your resume's opening statement is a formal introduction consisting of a brief description of yourself and your best professional abilities. For this section, you can opt for a summary statement or career objective. They have the same basic introductory purpose, but they go about it in different ways. We advise using the summary statement if you're a seasoned journalist because it focuses on showing how your experience matches the employers' requirements. In contrast, a career objective is an appropriate strategy for entry-level professionals, career changers or individuals rejoining work after a gap in employment.
Say you're an experienced journalist with a long career in multiple publications and are seeking a new position. In your summary statement, you could include impressive details like your years of experience, skills you have acquired throughout your career, your best accomplishments, any certifications or awards you've won for your work.
Here are two examples of a poor and a good summary statement:
Poor example:
"Experienced journalist with over 10 years of experience in sports broadcast journalism. Graduated from Michigan State University with a B.A. in Creative Writing. Team player, responsible, efficient."
This summary statement lists some basic information about the candidate but fails to maximize this section's potential by including more relevant skills or accomplishments. The overused descriptors also add to this statement's generic quality.
Good example:
"Seasoned journalist with seven years of experience in sports journalism and four years in entertainment journalism. Skilled at verifying stories within short time frames, writing creative features, and managing a writing room of six journalists. Won Journalist of the Year award in 2017."
This summary statement encompasses this candidate's best qualities by:
Lists the exact years of experience and their specialization.
Presents three highly-coveted skills in the current industry.
Mentions management skills, which are always a bonus for any role.
Lists a top award that gives his professional abilities more credibility.
If you decide to opt for a career objective, follow these tips to make it stand out:
Consider adding measurable contributions that will enable employers to see your impact on a project, like the number of teammates you've worked with.
Share any special certifications that add value in place of formal experience.
Show enthusiasm for your new role and explain how the employer and yourself will benefit from the professional relationship.
To achieve an excellent career objective strategy, consider this example:
"Recent communications graduate with relevant coursework in film and broadcast journalism. Interested in working for your production house as an entertainment journalist. Currently have everyday experience handling cameras, writing feature stories, and making digital news. With this collaboration, I hope to gain the experience of thriving in a challenging atmosphere while bringing quality news for everyone."
2. List your skills and categorize them.
Your skills section is one of the most critical areas of your resume. Here, you'll list the most specific and relevant qualifications for your desired role. Since the skills section must incorporate six to eight skills, you need to curate your selection carefully. It is possible to add more skills to the resume by mentioning them in other sections, such as in the work history's bullet points and in the professional summary.
Skills appear in a list form on chronological resumes, whereas functional resumes have an expanded skills section. A functional resume's skills section can consist of three skills followed by bullet points that illustrate your accomplishments and tasks you've done that prove your command over the mentioned skill.
For a better understanding, consider the following example:
Skills
Organization
Drafted over 25+ well-researched, informative and engaging features.
Collaborated with the editor-in-chief to prepare for a breaking news story involving four high-profile citizens.
Operated a sting operation to bust a gang involved in a notorious racket.
This section details the tasks and responsibilities the candidate has undertaken and provides metrics proving their legitimacy.
Additionally, be careful not to repeat skills you have already listed elsewhere on the resume. You should have a mix of soft, hard and technical skills to show the hiring managers how diverse your skill set is.
Soft Skills refer to a person's character traits that influence their professional dynamic with other people. Some of the best soft skills a journalist can have are:
Outstanding communication (written and verbal)
Organization
Problem-solving
Attention to detail
Inquisitiveness
Multitasking
Flexibility
Networking
Strong work ethic
Impartiality
Teamwork
Hard skills are abilities gained through courses, education or practical experience. Examples of hard skills for journalists include:
Editing and proofreading
Time management
Digital media
Blogging/vlogging
Social media
Online journalism
Database management
Video production
Presentation skills
Knowledge of journalism ethics and laws
Technical skills refer to a person's level of familiarity with digital tools and technologies in their work. An example of a journalist's technical skills is as follows:
Expert in MS Office, i.e., Word, Excel, PowerPoint.
Proficiency in G Suite, including Google Docs, Spreadsheets and Slides.
Specializes in digital journalism using Twitter, Facebook and Instagram.
Understanding of pre and postproduction newsroom scenarios.
Strong knowledge of project management tools, such as Jira, Monday and Agile.
To find more job-relevant skills, check out our Resume Builder. Using our resume writing tool, you can create a resume in a flash, as it suggests skills for your roles and provides job-specific prewritten content.
3. Showcase your work history.
The work history in your resume should consist of a reverse-chronological listing of your most recent jobs. Begin with your most recent or current position and work backward.
When listing the work history of a chronological resume, you must include the job title, workplace name, location and dates of employment. Follow each entry with three to four bullet points showcasing your most impressive accomplishments and tasks.
To better understand how to write this section, compare these poor and good examples.
Poor example:
Work History
March 2016 - Current
Senior Journalist | Newstime | Miami, FL
Wrote interesting features every day.
Researched article topics before writing.
Interviewed guests.
This example doesn't go into the details of the role and responsibilities of the candidate. Without any distinguishing achievements or expertise, this work history seems generic.
Good example:
Work History
March 2016 - Current
Senior Journalist | Newstime | Miami, FL
Worked on 100+ crime features. Received Outstanding Journalist of the Year award for an astonishing exposé of a medical cover-up.
Covered exclusive events and prepared in-depth and researched reports independently.
Interviewed several celebrity guests on multiple occasions.
Compared to the previous work history, this one is more detailed and is a better example. Incorporating complex tasks and figures lends credibility to the candidate's value.
To draft an impressive work history section, follow these guidelines:
Do not list generic job duties. Instead, focus on the job requirements. If you have examples of responsibilities and feats, share them to show your capability of tackling this role.
Be sure to include measurable achievements, such as the number of hours you spent investigating a story or the number of stories published. Such metrics illustrate what impact you've had on your previous roles.
In the job advertisement, find out what skills are required. Having abilities that match these requirements will give you a great chance to prove to the hiring managers that you can handle the challenges of this position.
4. Conclude with your contact information, education and any custom sections.
Education
In the education section of your resume, list all your degrees and diplomas in reverse-chronological order. The names of all professional degrees you have obtained, regardless of it being a journalism degree or not, can be incorporated in this section. Include information about your degree, academic institution, location, and graduation date. To avoid hiring bias, we recommend candidates with high school diplomas or GEDs omit that date of graduation.
It is common for candidates to have a Bachelor of Arts in Journalism and Mass Communication or a Masters in Journalism to work in the journalism industry. If you're pursuing a B.A. or M.A. in Journalism or have taken up any special diploma courses in journalism, you may mention that as well.
Certifications, licenses and custom sections
If you have obtained any certifications or training, you may want to add them to your resume.
Certifications a journalist could have are:
This unique course is designed to empower students to make ethical, responsible news reporting and publication decisions.
In this two-year diploma, you will learn all the essential skills for journalism media, whether in radio, television, newspapers, magazines or online newsrooms.
Journalism Program Certificate
UCLA imparts this extension education certificate program for professionals in the communications industry. It'll give journalists, public relations professionals and nonfiction writers the tools to excel in a fast-paced multimedia environment.
Microsoft Office is an indispensable software that all professionals should know. By completing this certification course, you will demonstrate expert knowledge of several Microsoft Office products, including Word, PowerPoint, Excel, Outlook, Access, and more.
With this certification, you will utilize all G Suite tools, including Gmail, Drive, Sheets, Forms, Docs and Google Meet like a professional.
As your journalism career soars high, consider taking these courses:
Media and Communications
Media Strategy Undergraduate Certificate – Online
Introduction to Public Relations and the Media Specialization
Visualization for Data Journalism
Journalistic Writing: How to write excellent journalistic copy
Your contact information must be void of extra unnecessary details. Incorporating your full name, the city and state you're based in, your phone number and professional email address will suffice.
Best Free Downloadable Resume Templates for Journalists
The following free journalist templates can be downloaded and used with any word processor. After downloading the templates, simply replace the sample text with your details and format it according to your preferences.
Journalist FAQ
Updated: March 06, 2023
What are the top three skills of a journalist?
Different types of journalism require varied skills from journalists. A sports journalist does not always need the same skills as an investigative journalist. Nevertheless, "excellent verbal and written communication skills," "digital literacy" and "research skills" are three essential top skills any journalist should possess.
How can a journalist stand out?
If you want to stand out as a journalist, a solid knowledge of journalism ethics, along with proactiveness, curiosity and the eagerness to stay abreast of world events, will make you an invaluable asset. If you don't have experience yet, it may be beneficial to start your own blog or pitch articles to some publications to build your portfolio.
What is a good objective statement for a journalist?
A good objective statement details the candidate's aspirations for the role and how the company will do well with the candidate's inclusion in the team. For instance, the objective statement of an entry-level journalist in a media production house could state that the candidate "wishes to work in a challenging environment to use well-honed investigative journalism skills to write progressively compelling stories." Tailor your statements to show how you can put your skills and experience to the company's good use and how working and learning will make you more efficient.