Featured In:
Table of Contents
Here are more resources that can help you
A barber is a skilled hairstylist specializing in servicing men's fashion. It is a position that requires extensive knowledge and creativity to bring out the best in your customer's image. Using our professional insight, we can help you craft a resume that will amaze recruiters when searching for a new position as a barber.
Barber Resume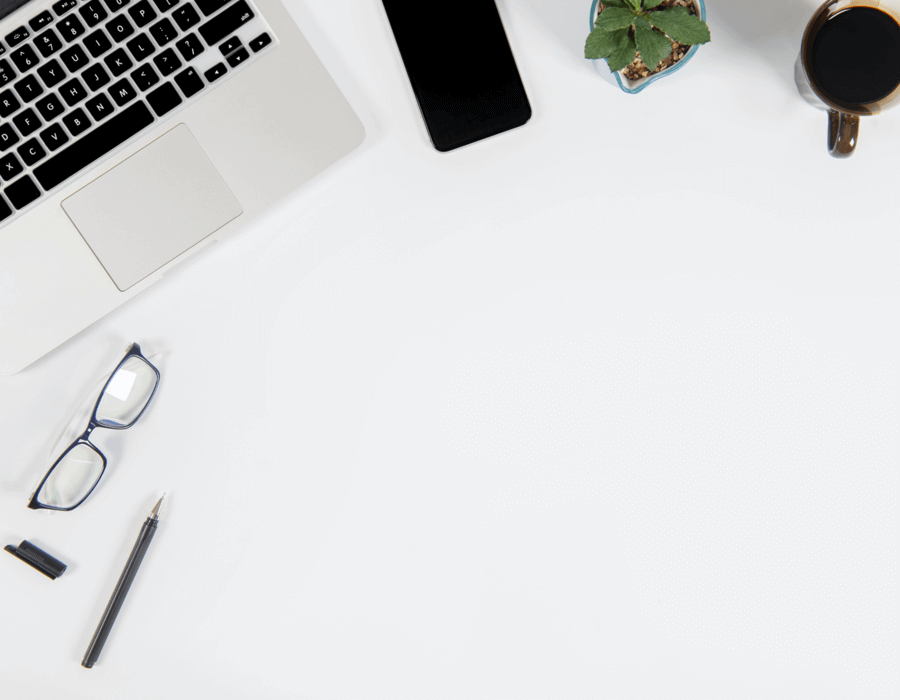 Barber Resume
These are some of the main elements you will want your barber's resume to include:

Your contact details in the header with your name, email address, phone number and location.
An opening paragraph, consisting of either a summary statement or an objective statement in your resume's introduction section.
Your career history summarized in the work history section and highlighting the different jobs you've undertaken.
Your capability and professional abilities in the resume's skills section.
Your academic summary and qualifications under the resume's education section.
Custom sections listing job-related certifications, licenses or awards.
Free Downloadable Resume Templates
Prepare to Write Your Resume
These are some essential tips to keep in mind when getting ready to write your resume:
Closely study the position you are applying for and identify its key skills and responsibilities from the job description. Write down these details to have a rough idea of what words to use on your resume.
Tailor your resume according to the position you're applying for by including the skills mentioned in the job advertisement. This will ensure your resume scores a good grade with the applicant tracking system (ATS).
Keep the required information to draft your resume handy, like your degrees or diploma certificates, other certifications or licenses, details of old salon(s) and reference(s).
Select the right resume format and pick a formal font to write your resume. Avoid errors, inaccuracies, and spelling and grammatical mistakes as they impact your hiring opportunities.
Review and compare multiple resume examples to better understand how to write your own.
Choose the Right Resume Format
It's important to pick the correct resume format to emphasize your strengths and downplay your limitations when building your document. The proper resume format helps highlight your career milestones, skills and qualifications.
Your format will highly depend on your level of experience in your field. Here are your choices:
Pick the chronological format if your career has been consistent and spans more than 10 years. This format will underline your rich career history, making it ideal for experienced positions. However, don't pick this layout if you have any breaks or inconsistencies in your career.
Pick the functional format if you are starting your career since it focuses on your professional skills and education over your limited or lacking experience. It is also a good choice for part-time and inexperienced candidates as well as those resuming work after a long break.
Pick the combination format if you have a consistent career with midlevel experience. It is ideal when applying for promotions and switching industries as it underlines your abilities and experience equally.
To learn more about the different formats and their applications, make sure to check out our resume formats guide.
Chronological

Functional

Combination
How to Write Your Resume With Examples
Follow this step-by-step guide to learn how to write each section of your resume:
1. How to determine your best opener?
You have two resources for opening paragraphs: either a summary statement or career objective statement. As with resume formats, your experience level and career history will determine which one is best.
We recommend a summary statement because it highlights your skills, qualifications and expertise for the role as well as the benefits you will bring to the employer. On the other hand, the career objective is best in case you:
Lack experience and are applying for entry-level, contract or freelance positions.
Are starting off your career.
Are rejoining work after a career break.
Here are a few examples of career objectives for barbers:
Poor example:
"Fresh out of beauty school and looking for work at your salon to refine my skills and grow as a barber."
This objective fails to specify the candidate's skills and qualifications, making it difficult for the recruiter to understand their value for the position.
Good example:
"Certified barber and cosmetology graduate seeking a position at Bloomin Spa. Equipped with specialized hair-cutting and grooming skills in addition to makeup application, manicure and pedicure skills to serve the clients of Blooming Spa."
This objective statement mentions the candidate's qualifications and their skill set for the position, presenting them as a prepared candidate for the role.
Here are a few other tips available if you decide to employ a summary statement instead:
Ensure your summary statement aligns with the requirements of the position.
Use numerical data to represent your skills and expertise.
Include certification(s) in your statement to prove your knowledge.
Be concise and avoid using excessive keywords or phrases.
Here is an example that might help you:
"Detail-oriented and certified barber with over seven years of experience in the industry. Specialized in high-quality cuts and curly hair styling with proven customer satisfaction ability. Additional skills of handling business operations, managing a team of 10 barbers and selling hair products."
2. Highlight your professional skills.
The skills section in your resume should present around six to eight diverse skills which help you during your role as a barber. Depending on your resume format, this section can vary.
The functional format has a descriptive skills section elaborating on how you employed your professional skills. This helps to downplay a lack of experience. On the other hand, both chronological and combination formats use a bulleted list to present six to eight of your skills to recruiters.
Here is an example of a functional resume skills section entry.
Skills
Inventory Control and Maintenance
Updating the tracker to inform the staff of the product's availability and quantity.
Restocking or reordering expired products for seamless service and delivery.
Updating the inventory with wide-ranging products to meet the needs of every client.
When mentioning skills, make sure to write down a balanced mix of soft, hard and technical skills, which will prove your varied expertise and readiness for the position.
These are some of the skills you will want to include in your barber resume:
Soft skills embody your approach to work and your people skills facilitating the interactions with your peers, clients and employers. As a barber, these are some of the soft skills you'll want to have in your resume:
Interpersonal skills
Service oriented
Detail oriented
Active listener
Cooperative
Flexible with customers
Effective communication skills
Multitasking
Dependable
Independent
Hard skills are the specific tasks associated with the barber's role, which are learned through focused training and education. All barbers should have these skills:
Trimming customer's hair
Hairstyling and grooming ability
Hair care
Hair coloring
Facial hair waxing or shaving
Shampooing or rinsing customer's hair
Customer service
Hair product knowledge
Trend awareness
Inventory maintenance
Technical skills include the technology-related skills associated with the barber's role in making their daily operations easy. The following technical skills are deemed important:
Social media utility for self-marketing or trend following
Transaction processing using PayPal, debit/credit cards or e-wallets
Operating knowledge of computers, laptops or tablets
Basic knowledge of MS Office and Gmail
Utilize hairstyling software for creating new styles
You can find more role-specific skills in our Resume Builder to fashion your competitive barber resume faster.
3. Summarize your career.
The work history section is a summary of your career and should display your progression and trajectory. This section is the most crucial part of your resume as it informs the potential employer of your professional expertise level.
Here are some of the main elements you should include in your work history section:
List all your previous positions in reverse-chronological order.
Each entry should include: job title, company's name, its location, employment period and job description.
Your job description explains your duties and tasks performed, and achievements.
Here are examples of work history entries for chronological and combination resumes:
Poor example:
Work History
February 2010 – Current
Barber's Apprentice | Renovate Barbershop | Middletown, NY
Complete the various tasks assigned in stipulated time.
Perform the duties of an apprentice to aid the main barber.
Restock inventory.
While the formatting is correct, this entry lacks deeper explanations of the candidate's responsibilities and skills in their role, leaving recruiters to guess whether this person is apt for the position.
Good example:
Work History
February 2010 – Current
Barber's Apprentice | Renovate Barbershop | Middletown, NY
Utilize tools like clips and shears for different fades, cuts and shaves.
Perform shop closing, cleaning, tool preparation, security check and towel replacements to aid the main barber.
Perform administrative duties like payment processing, booking appointments and inventory control to ensure seamless customer service.
Contrary to the previous entry, this one lists the specific tasks performed by the candidate to strengthen their resume. The candidate also adds achievements in this position such as ensuring the seamless service of customers, which further appeals to recruiters' needs.
You can enhance your work summary further with these tips:
Fashion your work history to align with the job requirements by highlighting your ability to operationalize the skills mentioned in the job advertisement.
Use quantifiable metrics to further demonstrate your skills and how they led to your work-based achievements, accomplishments and milestones.
Omit irrelevant job titles from your work history.
4. Summarize your qualifications and eligibility.
Education
Your formal educational qualifications are mentioned under this section, listing your degree or diploma. The highest level of study most barbers need is a certificate course in cosmetology and a high school diploma.
Here are some tips on what to include in your education section:
List your degrees and diplomas in reverse-chronological order.
Include the name of the degree or diploma, name and location of the institution and graduating year.
Here is an example of an education section entry:
06/2019
Associate of Science: Cosmetology Education
American Barber Academy, Reading, IA
Certifications, licenses and custom sections
Licenses are important for barbers and you will want to include yours in a custom section when applying for any job. You can also include your professional certificates in this section. These entries will help solidify your claim to the position in the eyes of recruiters.
Here are some valuable certificates for barbers:
This certificate helps to prove your specialized ability in male hair trimming and cutting.
Professional Barber Certificate
The American Barber Association awards this certificate to professionals with one to seven years of experience to recognize their expertise in the field.
Certificate in Barber Instructor
This certificate will enable you to impart your wisdom as a barber to others by being an instructor.
This certificate will enable you to provide additional skin therapy services other than barbering to your customers.
5. Wrap up the resume writing with your contact information. Your resume's header should have the following information present:
Name
City and state of residence
Email address, LinkedIn page and phone number
Free Downloadable Resume Templates for Barbers
We have free downloadable templates for your barber resume. Choose the template of your choice and format it using any word processing software.
FAQ
What are the top three skills of a barber?
The top skills of barbers vary depending on their workplace (spa, salon, hotel or resort), years they have invested in the industry, and experience. However, the most important skills all barbers should have are:
Haircutting and styling skills
Knowledge of tools of the trade
Customer service
How can a barber stand out?
Your skill set is what will define your talent as a barber. You can employ the use of social media channels like Facebook, Instagram and Twitter to promote your innovations and creativity. Keeping an eye on your competitors and the latest trends will also help you stand out in the industry.
What is a good objective statement for a barber?
A good objective statement displays your career ambitions, skills and eligibility to hold that position. This is an example of an objective statement which you can emulate:
"Certified barber seeking a full-time position at Bloomers Salon. Skilled and trained in hair cutting, grooming, styling and coloring; ready to serve customers."