Featured In:
Table of Contents
Here are more resources that can help you
Cosmetologists work on the makeup, hair and skin care of their clients. When you are job-hunting for a position in this field, it is imperative your resume reflects those abilities. Through our practical examples, writing suggestions and tips, we will guide you in touching up your resume to give it the makeover it deserves.
Check out more of our downloadable resume examples designed by career experts and use one of our free and premium resume templates today!
Cosmetologist Resume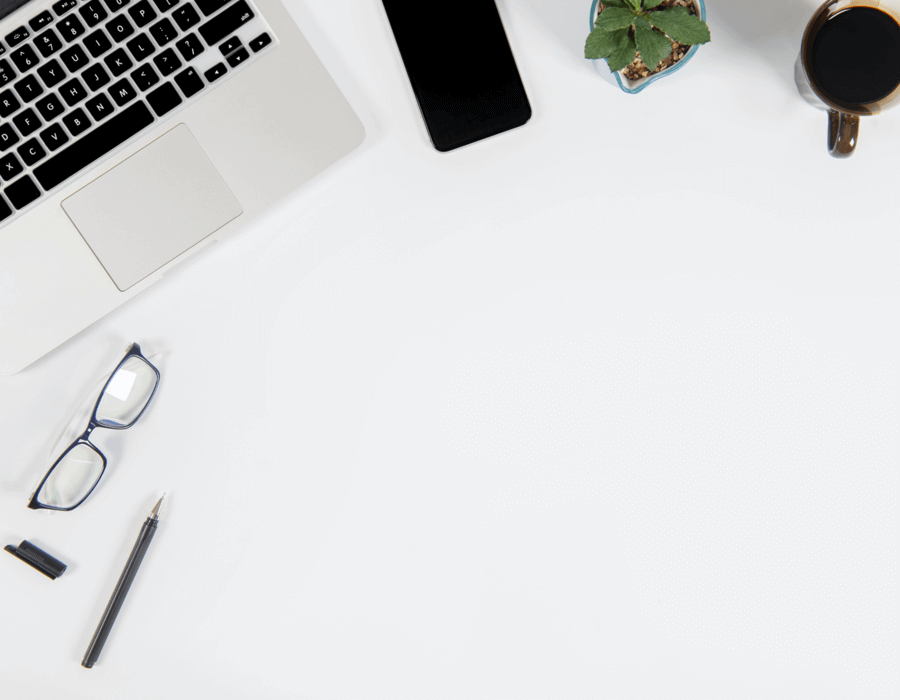 Cosmetologist Resume
Following this example, this is the essential information your resume should include:

Your contact information including, name, email address, LinkedIn, phone number and your city and state of residence.
An opening statement (summary statement or objective statement) with your career ambitions and capabilities.
Career information and background.
A list of your professional skill set relevant to the cosmetologist role.
Your educational information, highlighting academic background and qualifications.
Additional information about your job-related certifications, licenses or awards.
Free Downloadable Resume Templates
People Say

Personal Brand
Prepare to Write Your Resume
Before beginning to write your resume, we suggest you compile some of the necessary information you will be presenting. Here are some of our suggestions:
Identify the requirements of the position, including core skills and responsibilities mentioned in the job advertisement. Write these down on paper to incorporate them into your resume. It's important to add the skills and other keywords mentioned in the job description to comply with the applicant tracking system (ATS). Your recruiting manager uses ATS software to screen candidates by scanning resumes for keywords, phrases and terms matching the job advertisement.
Gather your resume-relevant details, such as your degrees, cosmetology certifications or licenses in one place.
Select the right resume format and a readable font. Your resume represents a formal document, so avoid writing errors, inaccuracies, spelling mistakes and grammatical errors.
Compare and analyze our resume examples to structure, design and write your cosmetologist's resume.
Choose the Right Resume Format
A choice you ought to make before writing your resume is identifying the best format. Resume formats provide the layout in which your career history, professional skills and qualifications will be organized. Most resumes are drafted in chronological, functional or combination format.
Take these explanations into consideration before deciding on your ideal resume format:
The chronological format is best if you have a steady and long career and you're opting for an experienced position because it showcases your growth in a position and your long history. Don't choose this format if you have gaps in your resume as it will accentuate them.
The functional format is good for early career job seekers, those resuming work after a break, or applying for an entry-level position, part-time position, contract position or any inexperienced position. This format projects your qualifications and diverse skill set to mask the lack of professional exposure.
The combination format is best for those aiming for a promotion, applying for a midlevel experienced position or changing fields. This format gives equal focus to your career summary and skills.
If you have any doubts and concerns about resume formats, read through our resume formats guide to better understand each one.
Chronological

Functional

Combination
How to Write Your Resume With Examples
Follow these step-by-step instructions to learn how to properly write your cosmetology resume:
1. Open with a strong statement.
Your opening statement is the first thing the employer reads, so write an impactful paragraph where you summarize your career ambitions or role aspirations. The opening statement can be either a summary statement or a career objective. We advise you to use a summary statement as it effectively highlights your skills, qualifications and work experience.
A career objective statement underlines which role you are aiming for along with the skills and qualifications you have from previous positions or training. While it is considered outdated, an objective is useful for the following scenarios:
If you are reentering the workforce after a long break.
If you are aiming for entry-level, part-time or freelance positions.
If you are changing your career path.
If you are inexperienced and starting off your career.
The following examples will show you a poor quality objective and a well-written one, respectively:
Poor example:
"An aspiring and skilled cosmetologist seeking a part-time position at Vestige Salon. With this opportunity, I want to refine my skills and acquire practical exposure as a cosmetologist."
This objective statement mentions the aspiring role of the candidate, but it lacks information on their skills and qualifications.
Good example:
"A recently licensed cosmetologist seeking a full-time position at Vestige Salon. Skilled at skin care, hair care and nail care with a specialization as a makeup artist. Looking for an opportunity to refine my skill set and help the company grow."
This objective statement is successful in conveying the candidates intentions as it:
Mentions the aspiring position (full-time cosmetologist), skill set and qualification, improving their chances of getting hired.
Promotes the candidate's positive attitude toward learning and helping the company.
Here are some additional tips to keep in mind while writing your introduction:
Modify your statement to match keywords mentioned in the job advertisement.
Represent career achievements in quantifiable metrics.
Include job-relevant certifications to ramp up your worth.
Ensure the summary statement is concise and readable. Don't suffocate it with keywords and phrases to make it more appealing.
In the case of opting for the recommended professional summary, use the following example as a model to write your own:
"Experienced and licensed cosmetologist with industry knowledge of over seven years. Skilled in hair cutting and styling, makeup application and in-depth product knowledge. Maintained 98% positive customer feedback through customer-centric service and assistance. Seeking an opportunity to apply my cosmetology expertise at Looks Salon."
2. Display your diverse skill set.
Your resume has a dedicated skills section which highlights relevant abilities that prove your competence for the cosmetologist's position. Depending on your resume format, your skills section could take on a very different aspect. While the chronological and combination format employs a list of six to eight skills, the functional format only mentions a threel but provides a brief description for each one.
In a functional format, this is how a skills section would look like:
Skills
Makeup Skills
Makeup application according to the need, occasion and demands of clients.
Addressing customers' queries regarding cosmetics products and suggesting products based on their skin condition.
Cleaning, scrubbing and prepping the face before applying makeup to ensure smooth application.
Hair coloring, styling and care for different hair textures.
When presenting your skills in any of these formats, make sure to add a balanced amount of soft, hard and technical skills which will show your proficiency in the field.
Here are a few of the skills, divided by category, which a cosmetologist could employ:
Soft skills represent your approach to work and people skills, dictating your ability to interact with your clients, employers and peers. A cosmetologist relies on these soft skills:
Excellent communication skills
Detail oriented
Dependable
Relationship building
Outgoing and vibrant
Patient
Attentive listener
Physical stamina
Creative
Work well within a team
Hard skills are specific skills associated with your role and are acquired through training, education and practical experience. Cosmetologists are well-versed in the following hard skills:
Skin care
Makeup application
Hairstyling, cutting and grooming
Waxing (face or body)
Hair coloring
Hair care and treatment (perm, smoothing or straightening)
Customer-based service
Facial and other treatments
Extensive product knowledge
Scheduling customer appointments
Technical skills dictate your ability as a cosmetologist to incorporate and utilize technological tools in your work. These technical skills may help your resume:
Operating knowledge of computers, laptops or tablets.
Social media utilization for following trends and promoting the store.
Digital gateway literacy (such as digital payments or PayPal) for processing payments.
Microsoft PowerPoint and Office for presenting reports or introducing products.
Proficient in scheduling software and database management software.
You can find more role-specific skills in our Resume Builder.
3. Demonstrate your professional experience.
The work history section of your resume documents your professional history, progression and career trajectory. This section is perhaps the most significant part of your resume because it highlights your expertise and accomplishments.
While different formats change the look of this section, it is imperative to always add it regardless of your level of experience. Your work history includes the following:
The various jobs you have held in reverse-chronological order — Commence with your most recent or current job.
Job title, employer/company's name, its location, your duration of employment and job description.
Emphasize the tasks, duties and responsibilities performed.
Here are a few examples of a poor and good work history entry:
Poor example:
Work History
February 2018 – Current
Cosmetologist | Ramp Walk Salon | Middletown, NY
Take care of various client needs.
Skin care, hair care and makeup based on the nature of the client.
Check and restock the inventory.
Although this example provides a detailed list of duties of a cosmetologist, it vaguely describes the tasks, making it difficult to tell a person's knowledge in the field.
Good example:
Work History
February 2018 – Current
Cosmetologist | Ramp Walk Salon | Middletown, NY
Providing customer-centric services by taking care of a single client's needs, such as hair cutting, waxing, facials and hair coloring.
Customer relationship building through quality services and promoting salon discounts to ensure loyalty.
Providing skin care, hair care and makeup expertise to address clients' diverse needs.
Checking the availability of the product and restocking while replacing expired products.
This work history provides a detailed job description by explaining the different responsibilities of each entry and how the skills acquired were employed.
These suggestions can help to further improve your work history:
Focus on the essential skills asked for in the job ad and make sure to include them in your work history.
Quantify your career achievements and accomplishments to provide an easy judge of character for employers.
Clean out your resume if you have a long work history by excluding positions from more than 10 years ago. However, if you are applying for an entry-level position, try to include your informal training or internship experience to help your case.
4. Showcase your qualifications for the role.
Education
This section will focus on mentioning your degrees or licenses in the field of cosmetology. While you only need a high school diploma and a license to work in this field, many employers prefer to employ candidates with further preparation.
Your educational background should be displayed with:
A list of your highest degrees or diplomas. It can be your high school diploma or college degree.
Each entry should include: name of the degree, the university's name and its location, as well as your date of graduation.

06/2017
Master of Science: Cosmetic Science
Fairleigh Dickinson University - Madison

Mention role-supporting certificates or licenses.
Certifications, licenses and custom sections
You can also include additional sections to showcase your certificates, licenses or awards. The following certifications can aid your cosmetologist's resume:
Certificate in Store Education
This course from L'Oreal Professional enhances your skills in hair coloring, cutting and styling like a pro.
Professional Makeup Certification
This certificate proves your makeup skills and knowledge of makeup application techniques.
This certificate in cosmetology can build your knowledge and better train you for the role.
This certificate promotes your ability to style the hair and enhance the natural texture of an individual's hair.
Here are a few other opportunities to further increase your knowledge in this field:
Degree in Medical Cosmetology
Advanced Diploma in Beauty Therapy
Advanced Diploma in Aesthetics and Hair Design
Masters in Cosmetology
5. Highlight your contact information.
Give the finishing touch to your resume by adding your contact information, including the following:
Your official name
Phone number
Email address and LinkedIn profile
City and state of residence
These details should be in the header of your resume to make it easy for employers to find.
Free Downloadable Resume Templates for Cosmetologists
We have a selection of free and downloadable cosmetologists' resume templates for you to pick from. Using any word processing software, choose a design and fill out your information. Finally, format the content to fit your necessities.
FAQ
Updated: September 01, 2022
What are the top three skills of a cosmetologist?
A cosmetologist working for giants like L'Oreal serves a diverse clientele. But a cosmetologist leading a team in Sephora will be equipped with managerial and supervisory skills in addition to cosmetology knowledge. Despite how skills vary from role to role, the main skills you'll want to have are:
Skin care
Cosmetics knowledge and makeup skills
Hair care
How can a cosmetologist stand out?
Your professional skills and practical exposure contribute to your uniqueness. Keeping up with trends, changing to meet the needs of the industry, expanding your skills and learning how to incorporate the latest styles for your clients is how a cosmetologist can stand out.
What is a good objective statement for a cosmetologist?
A good objective statement talks about your ambition by demonstrating your skills and qualifications for the role. Here is an example:
"A creative and experienced cosmetologist seeking a full-time position at Rejuvenate Spa. Adept at skin care, hair care and nail art with an excellent record of client satisfaction. Seeking a position to refine my skills and contribute to the growth of the company."