Featured In:
Table of Contents
Here are more resources that can help you
An esthetician dedicates their time to skin care treatments based on different skin textures and products. Using our guidance, tips and practical examples, you can magnify your skills and expertise in the field to build a strong resume when applying for a job as an esthetician.
Esthetician Resume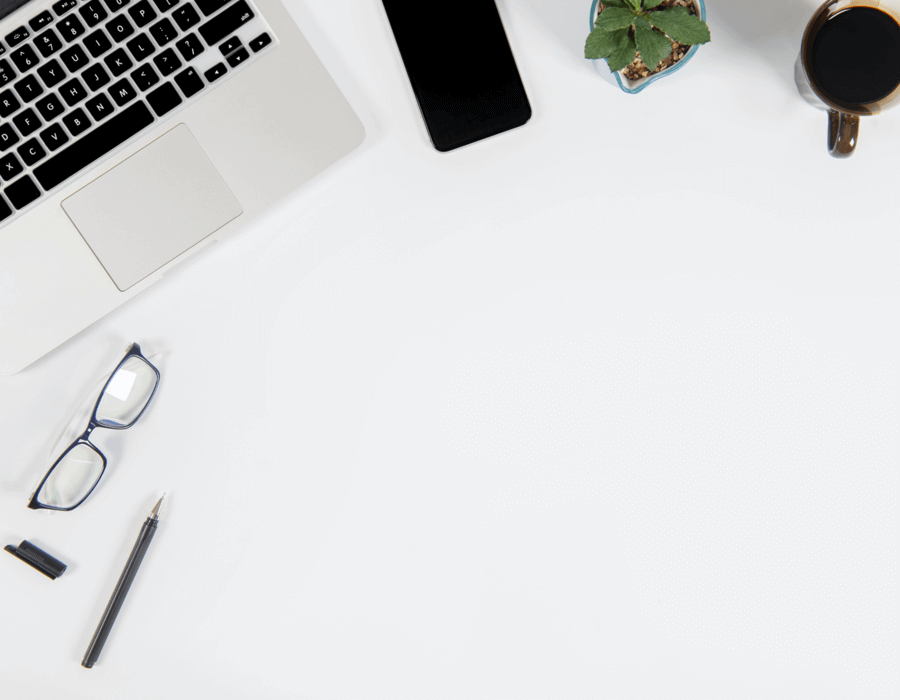 Esthetician Resume
This resume example highlights the candidate's career information, skills and qualifications across each section. Use this resume example to form a basic idea and visualize an esthetician's resume.

These are the essential sections every resume should have:

A header section with your name, email, LinkedIn, official phone number and location.
An introduction section with your opening statement (summary statement or objective statement) highlighting your career ambitions or aspirations.
A work history section with your career background including previous roles, responsibilities, time of employment and location.
A skills section listing your esthetician skills such as skin care treatment knowledge, products and latest techniques to implement.
The education section describes your academic degrees or diplomas.
Additional sections where you can add job-specific licenses or awards.
Free Downloadable Resume Templates
Bold Chevrons

Colour Contrast
Prepare to Write Your Resume
Writing a resume can be a daunting task when unprepared. That is why here we bring you the information necessary for you to succeed in your job search.
Here are some suggestions for you to implement when writing your resume:
Study the role you aim for thoroughly and identify the essential skills, eligibility and responsibilities. Note these details, so you don't miss out on including them in your resume.
Use the job posting as a blueprint for your resume. Include the skills highlighted in the description to ensure your resume passes the applicant tracking system (ATS). Recruiters use ATS software to scan your resume for matching keywords, phrases and terms from the job advertisement.
Gather your degrees, diplomas, esthetician certification or licenses as well as details of prior workplaces and other job-relevant information to draft your resume in one sitting.
Choose an appropriate resume format and readable font to write your resume. Use formal language and avoid inaccuracies, spelling mistakes and grammatical errors that attract negative attention.
Go through multiple resume examples to understand the structure and framework for an esthetician's resume.
Choose the Right Resume Format
Deciding on the correct resume format is crucial before you start writing. The ideal resume format will depend on your professional journey, its highlights and your skills and qualifications.
Resumes usually follow the chronological, functional or combination format.. These tips can help you identify the right format for you:
Go with the chronological format if you have a consistent and long career. This demonstrates your extensive career history and is ideal for those seeking experienced positions or vacancies. Don't opt for this format if you have a gap in your career, however, as it will be evident.
Use the functional format if you are a novice esthetician and find yourself in the early stages of your career. This format showcases your professional skills and education, making up for the limited experience, and is ideal for entry-level and part-time positions.
If you're opting for a promotion, a midlevel experienced position or switching industries, go with the combination format. This layout emphasizes your abilities and experience equally.
You can read more on our resume formats guide to clarify any concerns or doubts and narrow down the best fit for you.
Chronological

Functional

Combination
How to Write Your Resume With Examples
After learning how to properly write a resume, let's dive in to what you should include in each section:
1. Open with an impressive summary statement.
You have two approaches for your opening statement: either a summary statement or a career objective. Deciding between the two is dependent on your career progression and aspirations.
We recommend the summary statement, as it underlines your caliber and professional experience in the position.
However if you are a permanent freelancer, inexperienced or starting off in the field or are changing careers, go with the career objective.
A career objective statement mentions your role aspiration or career objective supported by your skills, eligibility and qualification for the aspiring role.
The following is an example of a poor and good objective statement respectively:
Poor example:
"A recent beauty school graduate looking for work at Hope Spa to learn and grow as an esthetician."
This objective statement does mention the candidate's qualification but it fails to mention their skills and expertise for the role.
Good example:
"Aspiring and driven esthetician graduate from The Texas Beauty School seeking an entry-level position at Hope Spa. Proficient knowledge of laser skin care techniques, chemical peeling and waxing to serve the clients of Hope Spa and refine my skills as an esthetician."
This objective statement improves upon the idea presented in the previous example by:
Clearly stating the kind of role the candidate is aspiring for.
Mentioning the candidate's skills and educational qualifications.
Presenting the candidate's willingness to serve the clients of Hope Spa.
Try these other suggestions as well if you'll opt for drafting a summary statement:
Include one or two skills mentioned in the job posting to mold your statement to the role.
Include quantifiable data in your statement, such as "addressed issues in the quality of products used on clients and improved turnaround by 40%" to represent successes or accomplishments.
Mention role-supporting certifications.
Keep your statement short and precise.
This example will demonstrate how to write a summary statement for an esthetician:
"Highly skilled esthetician with over five years of experience in the industry with specialized expertise in body contouring, cellulite treatment and laser skin treatments. Led the team of five estheticians at Bella's Beauty Space and built long-term customer relationships to enhance the customer retention rate."
2. Talk about your diverse skills.
List six to eight abilities required for the esthetician role in your skills section.
The way you present your skills varies with the resume format. The functional format showcases your skills accompanied with a description that explains how you've implemented them. In chronological and combination formats, your key skills are listed in bullet form.
Let's review an example to understand how to add a skills section in a functional resume:
Skills
Customer Service
Attended to multiple needs of clients by providing services like skin care, skin treatment and hair removal.
Booked and managed customer appointments and confirmations.
Handled multiple customers and led a team of estheticians to ensure customer needs were tended to.
This example exhibits how the candidate ensured customer service by describing their tasks and duties.
While your resume should have a collection of your top skills, it's important that you don't repeat them. Also, your skills section looks more appealing if you add a collection of soft, hard and technical skills, which will in turn make it easier to avoid repetition.
Following are some of the most common soft, hard and technical skills for estheticians.
Soft skills are prevalent in every industry and are required irrespective of your role. It dictates the interactions with your peers, clients and others. The following soft skills are important for all estheticians:
Excellent communicator
Attention to details
Active listener
Creative
Resourceful
Physical stamina
Hygienic
Adaptable to customer's demands
Dependable
Multitasking
Hard skills represent the abilities you require to perform the duties and responsibilities of an esthetician. You can acquire these hard skills through training, education and practical learning:
Skin analysis
Skin care
Face waxing
Facials and face mask application
Therapeutic massages
Acne prevention techniques
Chemical peeling
Extensive knowledge of skin care products
Customer service and assistance
Booking and scheduling appointments
Inventory check and ordering the products
Technical skills reflect your technological literacy to use the tools and resources to ease your esthetician's work. Some of the technical skills estheticians rely on are:
Knowledge of computers, laptops or tablets
Proficient in booking and scheduling software
Social media utility for trend knowledge
Proficient in digital payment gateways
Ability to use and navigate the salon/spa's website or apps
Check out our Resume Builder for more role-related skills and content for the job of your choice.
3. Map out your career history.
The most important section in a chronological resume is the work history. It demonstrates your career progression and trajectory to potential employers. Meanwhile in both the functional and combination format, this section goes after the skills section.
Regardless of the resume format, the following tips will come in handy for displaying your career history:
Mention in detail the different jobs you've undertaken in reverse- chronological order, starting from your most recent or current job.
Include these details regarding each job: job title or designation, employer/company's name, location, employment period and job description.
Include in your job description the tasks, duties and responsibilities performed.
The following example will demonstrate how to write your work history by comparing a poorly written and well-written work summary:
Poor example:
Work History
February 2010 – Current
Esthetician | Renovate Yourself Spa | Middletown, NY
Perform administrative tasks.
Attend diverse customers and their skin needs.
Restock inventory.
This work summary mentions the key tasks performed by the candidate without elaborating on how they were carried out. To create an impact, the candidate has to go into further details of their duties.
Good example:
Work History
February 2010 – Current
Esthetician | Renovate Yourself Spa | Middletown, NY
Lead a team of five estheticians; train and manage them to meet customer service standards.
Ensure effective customer service through efficiently implementing skin care, waxing, chemical peel and other services, leading to a 95% customer satisfaction rate.
Perform inventory control and maintenance by checking the products' expiration date and restocking them accordingly.
This work history lays out specific details about the essential tasks and duties, revealing the candidate's expertise.
You can enhance your work summary further with these tips:
Modify your work history to reflect the job requirement by emphasizing how you utilized the essential skills they're searching for.
Include a quantifiable account of your work-based achievements, accomplishments and milestones.
If you have many years of experience, you can omit irrelevant job titles to declutter your work history.
4. Talk about your qualifications and eligibility.
Education
You can establish your esthetician's career with a cosmetology degree and a high school diploma. After completing your education in the field, you will need a state license in order to practice skin care treatments on clients.
The education section on your resume comprises your educational background, listing your degrees or diplomas. Ensure your education section includes the following:
A list of all of your degrees or diplomas, starting from the highest credential you've acquired.
Include the name of the degree or diploma, college or university, its location and graduating year. For example,

06/2017
Associate of Science: Cosmetology Education
Carson Beauty School, Toano
Certifications, licenses and custom sections
In case you have more than two certificates in your possession, it's advisable to create custom sections to display them. You can also create custom sections for your licenses or awards. Some certifications that can enhance your esthetician resume are:
National Esthetician Certification
The National Coalition of Estheticians Association awards this certificate which validates your knowledge in the field.
Medical Grade Chemical Peeling Certificate
This course is beneficial for skin therapists or estheticians to perform medical-grade chemical peeling for their clients.
This certificate can prove your abilities to perform skin care regimes and treatments for healthy skin.
Certificate in Microdermabrasion
This certification will empower you to perform microdermabrasion, one of the most famous skin rejuvenation treatments.
5. Finish your resume by including your contact information in the header section. Make sure to accurately detail:
Your name
Residing state or city
Email, LinkedIn and phone number.
Free Downloadable Resume Templates for Estheticians
Check out these free downloadable templates for estheticians. Pick a design you like and format it with a word processing software of your choice.
FAQ
Updated: October 19, 2022
What are the top three skills of an esthetician?
An esthetician who owns a salon will possess sales, leadership and management skills in addition to skin care expertise. In contrast, an esthetician employee at a salon will concentrate on customer service. Nevertheless, these three skills are helpful for all estheticians:
Skin care and treatments (Chemical peeling or laser treatments)
Customer service
Hair removal
How can an esthetician stand out?
Your diverse skills and professional exposure separate you from your competition. Recognize the growing needs of your clients or people and acquire new skills to keep up with their needs. With the Korean wave, for example, skin care has taken a leap to another level. Educate and update yourself with skin care techniques spanning across nations.
What is a good objective statement for an esthetician?
Your objective statement informs the role or position you aspire to hold and your skill set and qualifications.
For example, "Recent graduate from The Institute of Esthetics and Beauty seeking a full-time position at Bella's Spa. Equipped with formal training and skin care skills with an internship experience with L'Oreal Professionals. lLooking for an opportunity to fine-tune my skills and help the clients of Bella's Spa."