Featured In:
Table of Contents
Here are more resources that can help you
Hairstylists help show off people's unique personalities by creating haircuts and styles that enhance their appearance. In our guide you'll find resume writing examples, recommendations, tips and downloadable resumes, so you can learn how to properly present your creativity and professionalism in your resume when seeking a role in this field.
Check out more of our downloadable resume examples designed by career experts and use one of our free and premium resume templates today!
Hairstylist Resume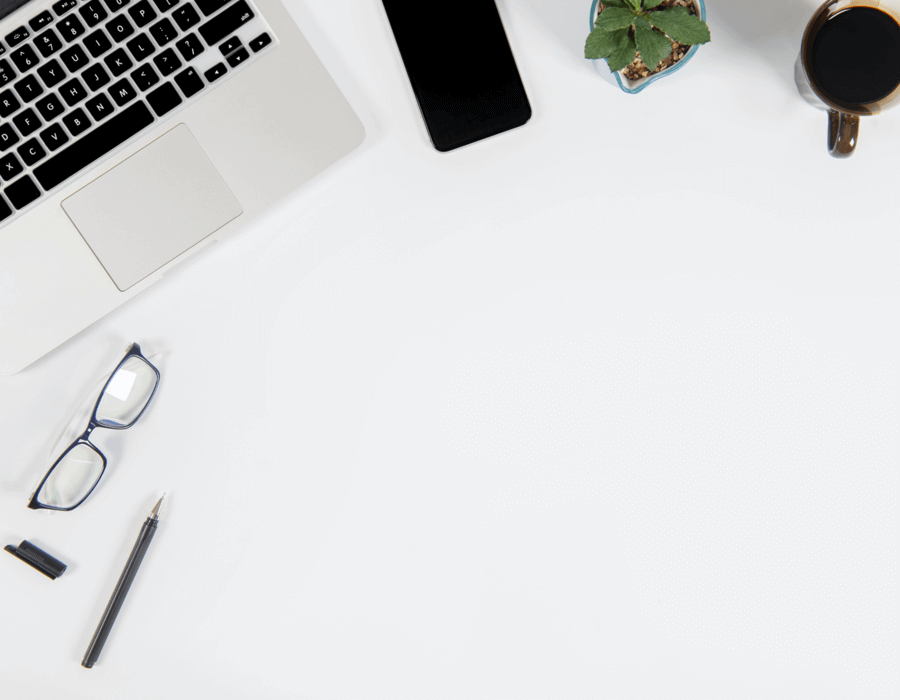 Hairstylist Resume
A resume is divided into sections to easily draw a recruiter's attention to your different skills, abilities and experiences.

The following are some of the essential sections all resumes should have:

Contact Information: Your name, email, phone number and city and state of residence.
Opening Statement: A professional summary or career objective introducing your skills to recruiters.
Career History: A list of your current and previous roles.
Skills: Showcase all the skills and abilities that make you a great hairstylist such as "attention to detail," "up-to-date on latest trends" and "great customer service."
Education: Highlight your educational background starting with your highest level of education.
Custom Section: List relevant licenses, certifications or awards received.
Free Downloadable Resume Templates
Bright Dots

Professional Orange
Prepare to Write Your Resume
A well-crafted resume can make a great first impression on potential employers. Here are some pointers to assist you in creating an impressive resume.
From the job advertisement, narrow down the requirements for hairstylists such as core skills, responsibilities and eligibility. Make sure to add all the skills they mention in the posting in your skills section and throughout other parts of your document.
Ensure all your resume details and information are in the proper location and make sure to include degrees, certifications and licenses. When writing acronyms or abbreviations, include both the word and the acronym or abbreviation.
Keep your resume concise and include the necessary information, but don't make it overly long or complex. Instead, create more impact by providing quantifiable metrics to impress recruiters such as awards, accolades and special recognitions in the field of hairstyling.
Spell-check your resume before sending it. Be attentive while writing and don't overuse clichéd phrases like 'hard-working' and 'honest.' Recruiters will notice if you blunder your resume with typos and seldom overlook them.
Candidate resumes may be scanned and filtered by an applicant tracking system (ATS). An ATS can negatively flag resumes with elaborate fonts and complicated layouts. Therefore, avoid using them.
Utilize our resume examples to design, structure and compose your hairstylist resume.
Choose the Right Resume Format
Recruiters go through thousands of resumes and make quick judgments when scanning through them. This makes choosing the correct resume format to present yourself important.
Your ideal resume format will vastly depend on your career history, but your main choices are either chronological, functional or combination.
A chronological resume format is suitable for professionals with 10+ years of experience since it emphasizes work experience over skills and highlights a candidate's career development.
In addition to new job seekers, freelancers and job changers, a functional resume format can also benefit candidates with long gaps in employment. This format highlights your skills and professional knowledge while downplaying your limited formal experience.
The combination resume format is ideal for professionals at the midlevel of their career, seeking a promotion or changing careers. The combination resume combines the content of a chronological and functional resume, emphasizing both the applicant's work history and skills to attract the employer's attention.
For more in-depth information on their use, make sure to read our resume formats guide.
Chronological

Functional

Combination
How to Write Your Resume With Examples
These are some of the tips you want to keep in mind when starting to write each section of your resume:
1. Begin with an engaging opening statement.
An opening statement presents your qualifications and motivations for seeking a hairstylist position to employers. Depending on your level of experience, you can choose a summary statement or career objective.
A summary statement is the best choice for those who boast some years of experience in the industry and is meant to inform employers of what you can offer them and their company. A summary statement also highlights the candidate's work profile and illustrates their suitability for the post.
A career objective is suitable only if you are a first-time job seeker, a permanent freelancer, have gaps in your employment history or are looking for a career change. You can use the career objective on your resume to indicate your skills and career goals.
Here is an example of a poorly written objective statement, followed by a well-written one:
Poor example:
"Interested in interacting with the public and further developing skills in the beauty industry as a dependable, fun and creative individual at ABC salon."
This poor example briefly describes the applicant's intent, but fails to address the employer's needs and how the candidate can benefit the company.
Good example:
"Newly licensed hairstylist with hands-on experience incorporating creativity and vision to identify and offer custom color, cut and hairstyle solutions that meet customers' requirements and lifestyles. Maintained customer satisfaction rate at 96% during practice. Looking to blend hair design skills and hair coloring proficiency to amaze ABC's clientele."
This example establishes the candidate's experience, purpose for applying and quantifiable accomplishments to endorse their qualifications. This objective statement also answers the employer's needs by mentioning them directly in the section, making it clear that this candidate is their best choice for the position they seek.
A good career objective for a hairstylist should:
Communicate your career goals.
Correspond to the employer's needs.
Align with the role's skill requirements.
Be personalized for each job application.
If you have an extensive career in the industry, a professional summary is a better strategy for you. This example can help you craft a convincing summary statement:
"An organized and ambitious freelance hairstylist with a broad range of styling skills. My work has been praised for its modern elegance by five brides and reflected in the growing list of 17 regular clients. Looking for a role as a hairstylist at ABC salon to integrate creativity and innovation with experience in business management."
2. Upgrade your resume with your strong skills.
Skills are the bread and butter of any job and recruiters pay close attention to them when seeking candidates. Whether it's soft, hard or technical, your skills should always be present in your resume in a dedicated skills section when applying for a new job.
You'll want to make sure your skills section houses at least six to eight skills to reflect your core competencies. You can also mention your skills throughout the resume, but make sure not to repeat them.
In chronological and combination resume formats, the skills section is displayed as a list. Whereas, the functional resume format adds achievements or experiences as three or four bullet points under each skill.
The following example shows how to write a skill in a functional resume:
Skills
Hair Coloring
Colored 50+ clients' hair during the prom season.
Created custom colors for a group photoshoot of eight models for ABC magazine.
Color corrected 16+ clients' hair in three months.
The candidate's tasks and activities in this example are described in great detail, demonstrating not only their hair coloring skills, but how they implemented said skills to aid their employer. Quantifiable metrics are also added to further strengthen their claim.
Skills can be categorized into soft, hard and technical types, each reflecting a specific characteristic that an employer looks for in a candidate.
SOFT SKILLS
Soft skills relate to how professionals interact with others and how they perform their work. A successful hairstylist needs the following soft skills:
Excellent listening ability
Advanced communication skills
Proficient multitasker
Strong creativity
Critical thinking
Patience
Adaptability
Time management skills
Detail-oriented
Collaborative
HARD SKILLS
Hard skills provide the capabilities necessary to accomplish job-specific duties and responsibilities. The following hard skills are essential for a hairstylist:
Industry and business expertise
Hair cutting, styling and grooming
Customer service
Sales (product and services)
Coloring techniques
Hair treatments (straightening & perming)
Hair extensions
Hair trend analysis
First aid
Physical stamina
Technical skills include knowledge of technologies and tools used in your professional field. The following technical skills can assist a hairstylist:
Expert in hair styling tools like all-purpose shears, blending shears, curling iron, spray bottles, blow dryers, straighteners, razors, combs, brushes and sectioning clips.
Well-experienced with various coloring agents, texturizers and styling gels.
Skilled in tools such as MS Excel and MS Office.
Accomplished in appointment scheduling software and payroll management.
Knowledge of social media marketing and traditional media marketing channels.
We provide prewritten skills and responsibilities tailored for the role of a hairstylist to help you quickly create an excellent resume using our Resume Builder.
3. Demonstrate your expertise through your work history.
Your work history is one of the most important elements of your resume. Your previous jobs should be listed in reverse-chronological order, beginning with your most recent position.
In each entry, include your position, the name of the company, its location and date of employment. In three to four bullet points, you must also explain your responsibilities, achievements and duties at the job.
We can compare this poor and good example to learn how this section should be drafted.
Poor example:
06/2015 – Current
Senior Hairstylist | Luscious Locks | Princeton, NJ
Sustained a high customer satisfaction rate.
Provided hair services to customers.
Regulated the appointment book.
Analyzed hair and scalp texture.
This is a very generic example of routine tasks rather than achievements. The lack of details and the missing quantifiers for work results make it an unremarkable and forgettable resume.
Good example:
06/2015 – Current
Senior Hairstylist | Luscious Locks | Princeton, NJ
Sustained a 96% customer satisfaction rate for three consecutive years.
Provided a multitude of hair services including cutting, coloring, straightening, hair extensions and hair styling.
Regulated the appointment book of 350+ clients and online booking of 100+ clients.
Analyzed hair and scalp texture to provide 60+ comprehensive treatments and beautification packages, including relevant products.
In this example, the candidate's actions are described in detail, including their skills, and quantifiable numbers for each task and achievement. This description portrays the candidate as a well-organized, goal-oriented and detailed individual.
Here are some more tips to keep in mind when crafting your work history:
Use listed achievements to emphasize your creative abilities and technical skills, as well as your capacity to apply them to your duties.
Add quantifiable metrics to your achievements to show the impact of your actions or the depth of the workload you have handled.
Customize your resume for each different job application.
Make sure to add all relevant positions pertaining to the role you are applying for.
4. Conclude the resume with your contact information, education and any custom sections.
Contact Information
This section should include your full name, email address, city and state of residence and phone number.
Education
Recruiters consider your academic background in addition to your skills and experience when determining whether you meet the minimum qualifications for a position. Hairstylists generally require a high school diploma or equivalent and to have completed a state-approved cosmetology or hairstylist program from an accredited institution.
Many hairstyling and cosmetology schools offer advanced degrees in various hair processes and techniques. Students take classes in retail sales, marketing and management to gain experience in starting their own hair salon as well.
The following order should be followed when listing your degrees: name of degree, name of college and your date of graduation.
Remember to mention any additional degree or relevant specialization you have completed.
Certifications, licenses and custom sections
A hairstyling student also needs a state license to practice after completing their education. Make sure you include all your licenses and any additional certifications in a separate section of your resume.
Here are some licenses and certifications that may appear on a hairstylist's resume:
Cosmetology (or hairstylist) license
In addition to hair, licensed cosmetologists offer various personal services, including caring and treating nails and skin. This means that states require employers to only hire licensed professionals for hairstylist roles. All states have varying requirements for a hairstylist license and, depending on the place of employment, an individual could have additional requirements.
This specific license confirms and certifies your proficiency in styling natural hair.
This certificate validates your creative flair and skills for hair coloring, marking you as a professional in your field.
You can showcase your competency in applying, styling, cutting and coloring hair extensions.
Free Downloadable Resume Templates for Hairstylists
Utilize these free hairstylist resume templates when creating your application document. You can download the template and customize it by editing the sample text to include your information. These templates are easy to use, which saves time, and you can open them in the word processor of your choice.
FAQ
Updated: September 05, 2022
What are the primary three skills of a hairstylist?
Having good hairstyling skills goes beyond technical training — you must also have a strong understanding of your client's needs and excellent communication skills.
The primary skills for ensuring a successful career include:
Creativity in hair design and styling
Customer service
Communication and listening skills
Do hairstylists need a license to work and does it need renewal?
Yes, you need a license to work in any state. A license reassures clients that the hairstylist meets a hygiene standard and promotes your expertise as a professional. Hairstylists also need to renew their license every one to two years.
Is hairstyling a lucrative profession?
Yes, hairstyling is a lucrative profession. The earnings for hairstylists vary based on their skill set, years of experience and location. According to the Bureau of Labor Statistics (BLS), the average wage of a hairstylist is $27,630 per year or $13.28 per hour.