Featured In:
Table of Contents
Here are more resources that can help you
Makeup artists dedicate their knowledge and insight of makeup and prosthetics to enhance the image of models, actors and brides — among others seeking their services. The resume of a makeup artist should demonstrate the artist's capability to come up with creative and innovative makeup masterpieces. If you are trying to learn how to perfectly create a resume that reflects not only your abilities in the makeup industry but also your lengthy work history, make sure to follow our step-by-step guide.
Check out more of our downloadable resume examples designed by career experts and use one of our free and premium resume templates today!
Makeup Artist Resume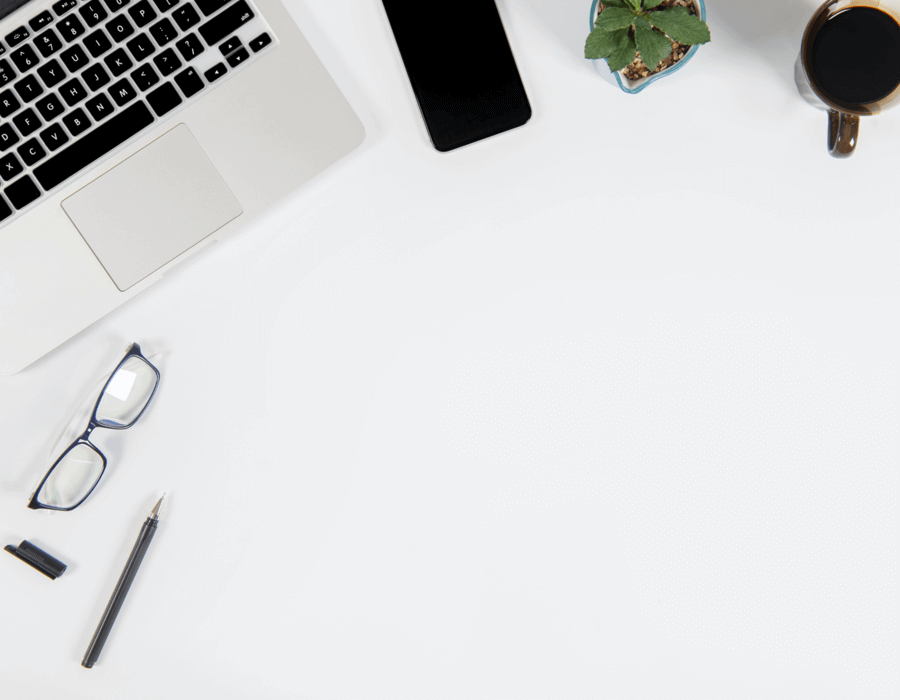 Makeup Artist Resume
In the makeup industry, you'll want to make your resume stand out as much as your creations if you want to catch the eye of a recruiter.

These are the main elements you should to include in your resume:

Contact Information: Your name, email address, phone number, location and social media handles, preferably LinkedIn and an Instagram where you showcase your work.
Introduction: Based on your experience, you can either opt for a professional summary statement or a career objective.
Work experience section: Details of all past work, along with quantifiable metrics and achievements.
Education section: Details of your educational qualifications such as degrees and special courses you have taken.
Skills section: A combination of hard, soft and technical skills relevant to the job.
Custom sections: Add a custom section to add certifications, extracurricular activities, projects, languages and hobbies.
Free Downloadable Resume Templates
Prepare to Write Your Resume
As you plan how to write your resume, here are a few things you'll want to remember prior to starting:
Read the job description multiple times. Check your skills against the requirements recruiters are looking for and whether your qualifications match the job description. Skills such as creative flair and the ability to perform under pressure are often expected of makeup artists.
List your past achievements, awards, accolades and recognitions related to the field of cosmetology. This will help impress recruiters and demonstrate your professionalism.
Your resume should be free of grammatical, punctuation and spelling errors. You should also refrain from overusing terms like "hard-working," "sincere" or "problem solver." When using an acronym, always include both the word and the acronym — for example, Makeup Artist (MUA).
Hiring managers often utilize applicant tracking systems (ATS) when vetting candidates, grading them based on how well their skills match the role. Ensure that your resume is formatted perfectly and avoid dramatic fonts or formatting errors to rank high.
Get a sense of how a candidate's resume might look if they applied for a similar position by looking at resume examples for makeup artists.
Don't over complicate your resume. Keep it concise while still including all the necessary information.
Choose the Right Resume Format
A well-formatted resume can help you strike the right chord with recruiters and leave a good first impression.
Resume formats highlight your strengths while downplaying your weaknesses. Their implementation, however, will highly depend on your work history. The three resume format choices are chronological, functional and combination.
The best choice for a candidate with a rich career history of more than 10 years is the chronological resume format as it highlights achievements and career advancement.
A functional resume is suitable for candidates with little or no experience, freelancers, career changers and those with lengthy gaps in employment. This format focuses on downplaying a lack of work experience by shifting the eye to the candidate's relevant skills.
A combination resume blends together the best aspects of both previous formats, making it an ideal layout for those trying to break ground in a new field or get a higher position.
For a more in-depth look at all three formats you can use read our resume formats guide.
Chronological

Functional

Combination
How to Write Your Resume With Examples
Follow this step-by-step guide to craft an amazing resume which will impress recruiters.
1. Decide on the best opening paragraph.
Your opening statement is like your resume's introduction. It should be a strong and confident presentation of your skills, background and intention for joining a company. Your choice of openers are either a career objective or a summary statement, depending on your experience level.
The summary statement is a great choice for makeup artists as it emphasizes your abilities as well as your background while explaining how you can put these skills to use in service of your potential employer.
If you are an entry-level professional, a freelancer or switching jobs, however, consider using a career objective which highlights key skills and your willingness to grow in the position.
These are two examples of a poorly crafted objective and a well-written one, respectively:
Poor example:
"Experienced MUA. Has strong knowledge of makeup techniques and is committed to professional excellence. Proficient in bridal makeup. Looking forward to joining your firm to learn more about experimental makeup."
You should try to avoid framing career objectives like this one. The candidate's skills are barely mentioned and the experience is also vaguely described, leaving hiring managers with little information to determine their aptitude for the position.
Good example:
"Certified makeup artist (MUA) with experience in makeup application. Well-versed in different makeup techniques as well as conducting extensive research on emerging makeup techniques and trends. Trained in different facial and hair color treatments. Seeking a position in a challenging setting where I can continue to develop my skills."
This example is better as it presents a clear statement of what the applicant hopes to achieve, what they intend to contribute to the position and gives a small glimpse of their skills and experience in the industry.
Here are a few more pointers to keep in mind when writing a career objective or [professional summary:
Add quantifiable metrics — mention how long you've worked as a makeup artist, how many clients you've had, how many veterans you've assisted or how many newbies you've trained. This adds credibility to your resume and strengthens your claim to the position.
List two or three job-relevant skills.
Include any certifications or accolades that you have earned to demonstrate your aptitude for the position.
Be concise — three to four sentences should suffice. You don't have to go overboard in your summary statement. There are different sections for you to mention other important details.
If you're opting for a professional summary instead of a career objective, take a look at this summary statement example:
"Creative and enthusiastic certified makeup artist with five years of industry experience. Demonstrated track record of customer satisfaction and extensive product knowledge. Excellent multitasker who thrives under pressure. Possesses a working knowledge of hair color techniques and is familiar with industry standards for makeup. Knowledgeable of over 30 makeup brands and their associated products. Excellent inventory management skills."
2. Give prominence to your skills.
Relevant skills are important to add in a resume as it is what recruiters read to determine if you are capable of undertaking the tasks at hand in any position. Devote a section of your resume to skills you have not written on other sections.
Your skills section depends on the resume format you utilize. While chronological and combination resumes list six to eight skills in their section, functional resumes list three to four skills followed by bullet points explaining your proficiency in them.
This is an example of a functional resume skills section entry:
Skills
Creative Skills
Successfully did experimental makeup for an activist group following the latest, up-to-date makeup trends.
Prepared makeup for seven fashion shows featuring avant-garde themes.
Created headgear and hairstyles for a group of digital creators as part of a unique project.
You'll also want to add a balanced mix of soft, hard and technical skills in this section:
Your soft skills show your ability to interact and communicate with co-workers and clients. These are your skills that govern how you operate in a social setting and how you perform your work. The following soft skills can benefit a makeup artist:
Excellent communication skills
Time management
Flexibility and adaptability
Ability to meet deadlines
Creative thinking
Detail-oriented
Good customer service
Good sense of hygiene
Originality
An interest in staying up-to-date with the latest trends
A hard skill is a set of abilities gained through formal education, employment, training or experience. Valuable hard skills for a makeup artist are:
Facial treatments
Color theory and color effects
Ability to handle wigs and prosthetics
Inventory management
Sales and product knowledge
Knowledge of makeup tools
Research skills
Hairstyling skills
Customer relations
Makeup styles
Technical skills help you perform professional work using specific software, technologies and tools. Specifically, it involves a candidate's ability to understand and utilize digital tools and procedures to achieve a specific goal. As a makeup artist, you may find the following technical skills helpful:
Proficiency in Microsoft Office applications, including Word, PowerPoint and Excel.
Knowledge of different makeup techniques such as contouring, strobing and more.
Knowledge of point of sales (POS) software such as Lightspeed, Shopify, Quickbooks POS, Infrasys Cloud and the likes.
Proficiency in handling social media platforms.
Expertise in email platforms such as Outlook and Gmail.
Learn more about makeup artist skills with our Resume Builder. Create a resume in a blink of an eye using our resume-builder tool, which allows you to choose from prewritten content and suggested skills.
3. Emphasize your past work experience
The work history section showcases your current and previous positions relevant to the role of a makeup artist. It should be organized from most recent to oldest in reverse-chronological order and include job title, the organization's name, its location and the dates of employment. You should also add three to four bullets after each entry describing achievements and tasks in the position.
Here are a few examples of work history sections:
Poor example:
Work History
July 2019 - Current
Makeup Artist | English Rose Studios | Santa Barbara, CA
Performed the responsibilities of a makeup artist.
Sold several beauty products to customers.
Assisted seniors.
This example is considered a poor one as it is challenging to evaluate the candidate's value and ability based on the vague description of their tasks and skills.
Good example:
Work History
July 2019 - Current
Makeup Artist | English Rose Studios | Santa Barbara, CA
Have done bridal makeup for 20+ customers and makeup for over 30 stage actors based on the plays they were appearing in.
Increased sales by 10% within three months by effectively communicating the benefits of our products, which helped customers make more informed buying decisions.
Assisted senior makeup artists with the makeup application of high-profile clients to ensure smooth and timely completion of work.
This example better displays the candidate's tasks and includes numbers to further increase their chances of receiving a callback.
Here are some tips for making your work history section more engaging:
Include past tasks, accomplishments and responsibilities in your work history to prove to recruiters your capacity in the position and the potential role. Even as an intern, you can add your experience in the position to substantiate your abilities.
Add numbers and percentages. Quantify how you have achieved your goals, the number of clients you have served, products you offered to clients and the percentage of sales you increased.
Look for keywords and essential skills in the job advertisement. If your skills can match these keywords, you can better demonstrate your suitability for the position.
Describe any accolades you received during your previous employment.
4. Add your education, licenses and certifications.
Education
In addition to your skills and experience, recruiters look at your academic background to determine if you possess the minimum qualifications for a position. Make sure to include the names of all professional degrees you have earned, especially if they are related to a makeup artist's position.
Include the graduation date, the institution's name and the city and state for each entry. You may omit the graduation date if you only have a high school diploma or GED. A high school diploma, an associate's degree or a certificate program in cosmetology is often enough to qualify for a makeup artist's role.
For those interested in seeking more professional education for the role of makeup artist, you can consider the following courses:
The Professional Makeup Artistry Course
Fundamental Beauty & Contouring Technique
Natural Beauty: Natural Cosmetic Preservation
Master Makeup Artist Program
Advanced Makeup Artist Course
Licenses, training and certifications
Adding additional certificates relevant to the field you are applying to will add more weight to your resume. If you have any other certificates or licenses, you can create a custom section on your resume to incorporate them.
Some great certificates for a makeup artist are:
Makeup Artistry Basic to Masterclass, Online Makeup Course
Give your career a head start with this all-rounder course that teaches you how to prepare and prime the perfect base, match foundations, color theory and determine face shapes accurately while highlighting and contouring.
Diploma in Luxury Facial, Facial Machines, Chemical Peeling
A course approved by The Continuing Professional Development Accreditation Group (CPD), this course will teach you the intricacies and techniques of providing luxurious facials to your clients.
This cosmetology course will prepare students with adequate knowledge to join the cosmetology industry through hands-on practice, instructional training and business skills.
This certification course will train you in the art of special effects makeup for those interested in working for the film and TV industry. The course includes a Special Effects Makeup Kit for you to follow along with the course instruction.
Contact Information
Lastly, do not omit your contact information. Include the following in your contact information:
Your full name
City and state of residence
Telephone number
Professional email address.
Free Downloadable Resume Templates for Makeup Artists
These free downloadable makeup artist resume templates are user-friendly and can be customized using any word processor. Change the sample content to what you need, and then format it accordingly.
FAQ
Updated: September 05, 2022
What are the top three skills of a makeup artist?
Production houses and individuals employ makeup artists for different reasons. In addition to hiring makeup artists for bridal makeup, some are hired for prosthetics on big cinema projects. Each makeup artist has a different skill set depending on the role. Nevertheless, every makeup artist must possess the following three skills:
Communication skills
Creativity
Time management
How can a makeup artist's resume stand out?
For your makeup artist resume to stand out, you have to demonstrate both your ability to perform creatively and your ability to learn and adapt to the latest trends. You can also cement your standing as a suitable candidate by developing a keen sense of time management, a calm disposition and a strong eye for detail. Creating an online portfolio to showcase your work, whether on a website or social media page, is the best way to get your talent noticed and find potential customers in need of your services.
What is a good opening statement for an experienced makeup artist?
A summary statement showcasing experience and creative competence can be helpful for an experienced makeup artist.
Here is an example of a good summary statement for a makeup artist:
"A highly experienced makeup artist with a proven track record for providing exceptional customer service and client satisfaction. Capable of identifying a client's skin tone and makeup needs and making recommendations accordingly. Establishes a preliminary meeting with individuals to determine allergies, medical histories and preferences."