Featured In:
Table of Contents
Here are more resources that can help you
Professional baking is a highly technical, dextrous job. In order to stand apart from the competition in your next job opportunity at a reputable bakery is to write a detailed resume for the specific job opening. We'll help you craft a resume that is tailored and customized to each job you'll be applying to by walking you through the resume-writing process and showing you examples of competitive resumes.
Baker Resume Sample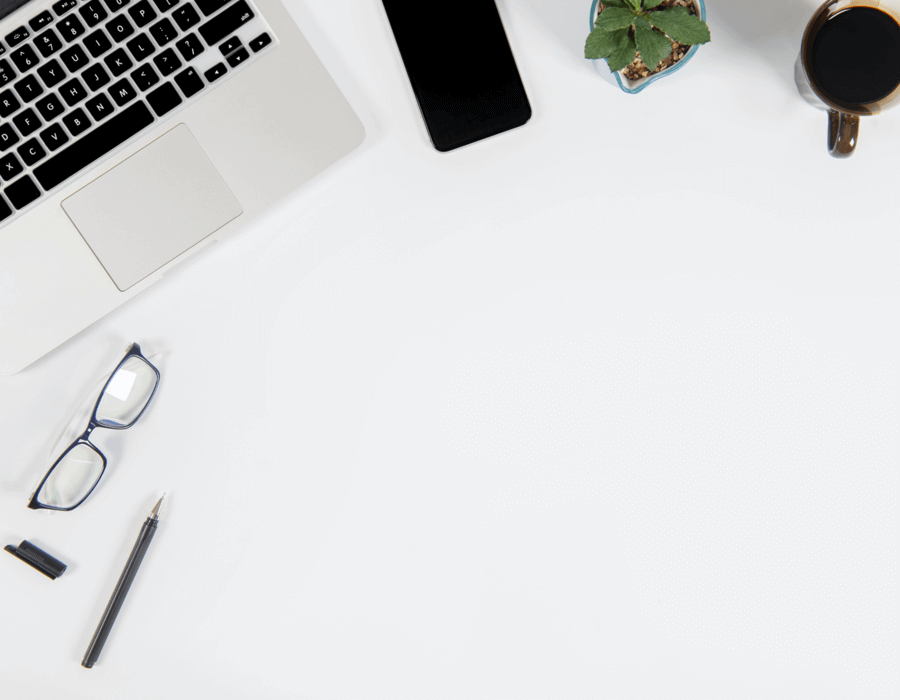 Baker Resume Sample
Take a look at this baker's resume example to understand what goes into making an effective and comprehensive resume. You may use it as a reference guide when crafting your resume to ensure you include all the necessary information.

These sections are included in most resumes:

Contact information: At the top of your resume, you will find a section for your name, location, contact number and professional email address. You can also add relevant links like your LinkedIn or portfolio.
An opening statement: This elevator pitch sits under your contact information and takes the form of either a professional summary or a career objective.
Work history: This section lists your former jobs, from the most recent to the oldest. Only add relevant baking or pastry art roles.
Skills section: A skills section features a combination of soft, hard and technical skills.
Education section: A section to mention your educational qualifications and any course or program relevant to the position you are applying for.
Optional certification or awards section: In the end, you can choose to list your certifications, licenses or accolades under a custom section.
Free Downloadable Resume Templates
Prepare to Write Your Resume
Once you know the sections you must include, you have to know what to write in those sections to present yourself as a capable and talented baker. To help you get ready to craft your resume, go through these tips:
Before you apply for a position, it is important to know their requirements. You stand a better chance to get the job if you meet at least 80% of the profile they're after. To make your task easier, make a list of the skills you have that are relevant to the baker position — pastry preparation, attention to detail and baking techniques.
The next step is to check what are the expected responsibilities for that position. Ensure you mention the ones you have experience performing under the corresponding job experience to clearly indicate to the recruiter that you know how to do what they're asking for.
Once you are done listing your skills and work experience, provide information about your educational qualifications, such as your degree in culinary arts or any diploma course you have completed.
Make sure to use relevant keywords from the job description. If your resume contains relevant keywords, titles and terms, recruitment tools like the applicant tracking systems (ATS) can easily scan and select your resume.
To get an idea of what a competitive baker resume should convey and how, go through various resume examples for bakers.
Choose the Right Resume Format
A resume format determines how your resume is organized, making it easier for hiring managers to assess your skills, experience and accomplishments. There are three main formats: chronological, combination and functional. You can choose a format depending on your level of expertise, experience or other factors like if you're changing careers or coming back from a career break.
The chronological format is ideal for professionals who have significant experience in their field. It is designed for employers to focus on a candidate's extensive career history.
If you are a midlevel professional or looking for a career change or promotion, we recommend you go with the combination format. This format allows you to present your skills and experience equally.
Professionals at the onset of their career who're looking for experience in their desired role will do with the functional format. It is designed to focus on skills that are essential for the role instead of on work experience.
Explore each format in further detail in our resume formats guide.
Chronological

Functional

Combination
How to Write Your Resume With Examples
Writing your resume is like putting all the right ingredients together. Now that you have gathered the ingredients, it is time to combine them into your effective resume. First, we'll walk you through three highly customizable sections of your baker resume that must be tailored to every unique job:
Summary statement
Skills
Work history
We'll end with the final sections, which follow the same general structure in most resumes and don't require heavy tailoring.
Education
Optional sections
Contact information
1. An opening statement for your resume.
A baker's resume has two strategies to pitch your candidacy: a career objective and a summary statement. The opening statement on your resume should reflect your years of experience, expertise and skills. If you are applying for a baker position, we recommend using the summary statement to communicate your skills and experience relevant to the role. However, if you are an entry-level professional, changing your career path or entering the workforce after a significant break, you can use an objective statement to reflect your ambitions.
Let's take a look at the different strategies. First, let's break down a poor and a good example of a career objective for a baker.
Poor example:
"I am looking for the position of a baker at your bakery. I was always fascinated by making pastries and desserts and have honed the required skills. I believe I am fit for the role."
Expressing your interest in the role alone cannot impress a hiring manager. This career objective could work if the job seeker mentioned formal or informal training and specific details about their knowledge. Yet, they don't specify any skills that could seriously influence a hiring manager to consider them as candidates.
Good example:
"A passionate baker with excellent knowledge of various breads, pastries and cakes. Two years of experience in experimenting with different ingredients, along with precision skills and decorating techniques. Looking forward to applying French pastry techniques to create unique desserts for ABC Bakery's demanding clientele.."
The following points make this statement compelling:
Being specific about their skills.
Expressing interest in the role by mentioning an expected task from the job ad that they're excited to work on.
Adding quantifiable metrics, such as years of experience.
If opting for a summary statement that leaves a good impression, note down the following tips:
Start with your experience in terms of years and add a few specific skills you excel at from the job ad.
Add numbers to quantify an achievement you had, how long you've been applying a skill, or the workload amount you've handled. Quantifying your information makes it easier to understand the depth of your skill set and experience performing tasks.
You may also briefly mention any relevant certifications or licenses.
Go through this summary statement to see one in action:
"Bringing over six years of experience as a baker with inventory management skills and excellent knowledge of bread, pastries, pies and cakes. Skilled at infusion technology with traditional techniques and ideating new recipes. Experience training over 10 employees as an honored member of the South Bakers Association."
2. A section to showcase your skills.
You'll naturally mention a skill or two in your opening statement, but your baker resume offers many opportunities to showcase all of your soft and technical skills. As these resume examples show, you'll have a dedicated skills section to list about six to eight of your most relevant and accomplished skills. You can also fold in additional skills under your work history's duties and responsibilities, which helps you infuse your document with the full range of your skill set.
Your dedicated skills section will follow a simple, list layout — they'll be listed in bullet points on chronological and combination resumes. Since a functional resume prioritizes skills over experience, there will be an extra professional skills section where you showcase your skills in the form of a description.
To know how to write an effective skills section on a functional resume, read the example given below:
Skills
Customer Service
Attended 50 to 60 bakery customers daily with professionalism and a pleasant disposition.
Provided special attention to individual preferences and requests with consistent quality, quantity and presentation.
Approached customer feedback professionally and worked on strategies for improvement.
This skills section offers an insight into the candidate's capabilities and potential. This is accomplished through the description of duties and responsibilities, which in turn were supported by numbers to prove the volume of work the candidate managed.
Besides customer service, a baker needs to possess a diverse set of soft and hard skills and a basic understanding of technical skills to fulfill their duties efficiently. We have provided sets of soft, hard and technical skills essential for a baker so you can get an idea of the types of skills you should include in your resume.
A baker needs many soft skills to interact and communicate with customers and manage work efficiently. Soft skills are not job-specific and are attained over time through various kinds of experience.
Here is a list of soft skills a baker needs to have:
Organizational skills
Attention to detail
Capability to work under pressure
Creativity
Teamwork
Collaboration
Experimentalist
Patience
Taking criticism well
Dedication
Calm demeanor
Critical thinking
Your job-specific skills are called hard skills. These skills are polished through training and work experience. Here is a list of hard skills that are beneficial additions to your baker resume:
Pastry preparation
Creative decoration skills
Knowledge of desserts and cuisines
Icings and fondants
Ideating new recipes
Maintaining hygiene and sanitation
Planning and coordinating with other staff
Baking techniques
Minimizing loss
Customer service
Recipe creation and adaptation
Technical skills refer to your ability to use the tools of the trade, such as machines and software. Infusing new technologies into your work will reflect that you are capable of adapting to new norms and preferences. Here are a few technical skills you can consider adding to your baker resume:
Kitchen tools, i.e., stand mixers, scales, dough rollers.
Sales and social media tracking, i.e., Facebook, Instagram.
Scheduling application, i.e., 7Shifts, Zip Schedules.
Spreadsheet management, i.e., Google Sheets, Excel.
Write your baker's resume in no time with the resume-writing tools and suggested skills for every role in our Resume Builder.
3. A well-organized work history section.
A well-organized work history provides information about your past roles and the tasks you performed in each. Regardless of the resume format, each entry includes your job title, name of your workplace, its location and your dates of employment. Except for the functional resume, each previous job entry must also have three to four bullet points describing the tasks and responsibilities of the role.
that you only include work experiences relevant to the role you're after. For example, your experience at a call center might not be directly aligned with the role of a baker, so it's best to leave it out — unless you're using a functional resume format.
Compare these poor and good examples to understand how to write a compelling work history section:
Poor example:
Work History
January 2017 - Current
Baker | June's Bakery | Berkeley, CA
Prepared bread, pies, cakes and pastries.
Attended to customers daily.
Prepared customized orders on special occasions.
This work history entry doesn't offer any information such as the number of baked goods produced or how many customers come in daily. This lack of information will fail to impress hiring managers or bakery owners.
Good example:
Work History
January 2017 - Current
Baker | June's Bakery | Berkeley, CA
Prepared bread, pies, cakes and pastries and experimented with creative techniques.
Attended 60+ customers daily with utmost professionalism.
Ideated and prepared special orders for customers' events, including weddings, birthday parties, bar mitzvahs and more.
The addition of more details and areas of expertise with quantifiable achievements makes this work history entry better than the previous one.
To make your work history section impressive, follow these tips:
Pay attention to duties and achievements from your previous roles that you can showcase for your next job application. Ensure that they are relevant to the position. Adding the right amount of detail will help you present yourself as the ideal candidate.
Mention important skills that you have acquired through these tasks and responsibilities. For example, you could present your customer service skills by mentioning the number of customers you attended each day.
Add quantifiable achievements. Often the hiring managers want to know the volume of work you handled or are capable of handling. For example, briefly describe the number of bakery items you prepared every day.
4. Complete your resume with your contact information, education details and a custom section.
Education
As the name suggests, this section will be dedicated to your educational details, such as the name of your course or degree and your graduation date.
To pursue your dream as a baker, you are required to have a high school diploma if you want to attend a culinary school to earn a bachelor's degree in baking and pastry. It will be an advantage if you have knowledge of baking or nutrition from school. Follow this simple education template:
Name of Institution, Location
Name of Degree, Year you Graduated
To gain practical experience, apply for apprenticeships under a mentor where you will receive hands-on training. This will help you move a few steps ahead in your baking career.
Certifications, licenses and custom sections
If you want to list your relevant certifications and licenses on your resume, you may add a section below your education section.
Here is a list of courses and certifications that every baker can acquire:
French Pastry: Baking the Real French Croissants
Learn how to make the perfect French croissants with a delicate balance of flavors. You can acquire secret techniques and gestures that go into making croissants.
Be certified as a pastry culinarian with extensive knowledge in preparing various types of pies, cookies, cakes and more. You need one year of entry-level experience to be eligible for this course.
Create food cost formulas and keep track of finance efficiently through this certificate course.
Learn everything about decorating cakes ー how to work with gum paste and fondant, color and fondant petals, assemble a cake and much more.
You can consider getting additional training as a baker in the following:
Health, hygiene and kitchen safety
Nutrition
Efficiency in business through digital tools
A course on various baking techniques across the world
Complete your resume with your contact information, including your name, the city and state you are located in, contact number and a professional email address. Avoid using informal email addresses, such as "cool_baker@abcd.com," and opt for a formal email address like your full name.
Free Downloadable Resume Templates for Bakers
Start writing your resume in just a few steps with our free templates! Simply select your favorite one from below, download it and change the preloaded content for your career details following the tips per section on the document.
FAQ
Updated: July 11, 2022
What are the top three skills of a baker?
The skills required to be a baker can vary depending on whether you are working independently, for a baking products company or a bakery. However, there are certain skills essential to every baker:
Extensive knowledge of baking techniques
Creating new recipes
Baking presentation skills
How can a baker stand out?
Stay on top of the latest trends, be active online to check customer preferences, and research what people are reading or talking about in bakery blogs. Additionally, to stand out, create and maintain healthy supplier relationships so that there is a constant flow of raw materials. Creating a digital platform via mobile apps is a very good approach to staying on top of the pack.
What is a good objective statement for a baker?
For your objective statement, you could state that you're "A passionate and motivated baker interested in polishing my pastry baking skills and developing mastery in various types of breads. Skilled in ideating new recipes and decoration cakes." To write an impressive objective statement, ensure that you mention what you wish to achieve in the role, are willing to learn, and how your contributions can benefit the employer.