Featured In:
Table of Contents
Here are more resources that can help you
A chef is responsible for a lot more than just cooking delectable dishes. They must work effectively with the rest of the team to guarantee the ultimate customer experience. Your resume should highlight your creative and technical skills as well as your culinary accomplishments. Here is a handy guide with chef resume examples that can assist you in writing your chef resume.
Check out more of our downloadable resume examples designed by career experts and use one of our free and premium resume templates today!
Chef Resume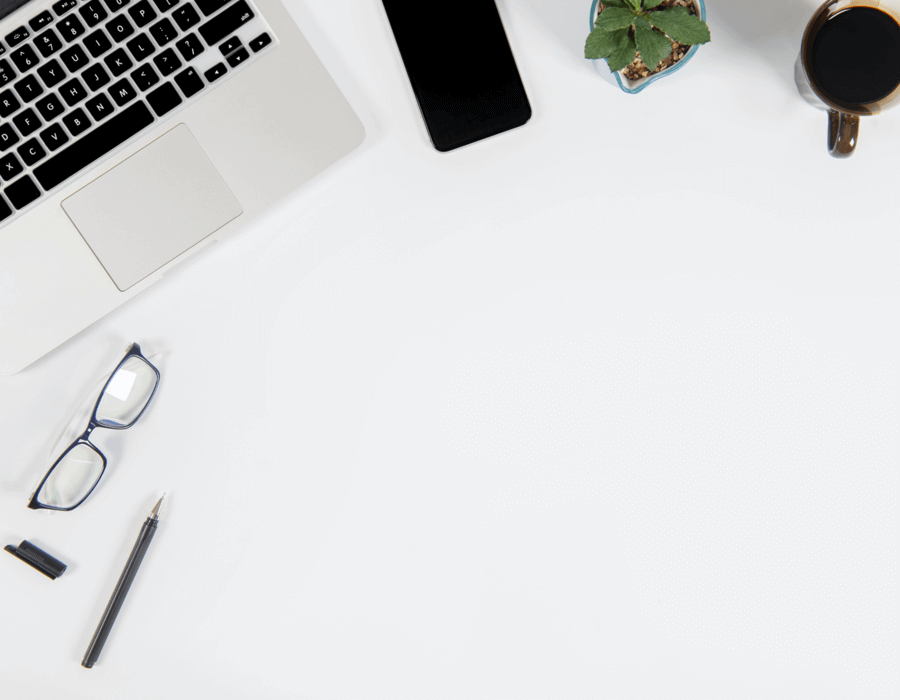 Chef Resume
With this chef resume example, you can learn how to create your resume and what sections to include to make it impressive.

The following information must be included in every resume:

Contact information that includes your name, email, phone number and location.
A professionally drafted summary or objective statement based on your experience and the requirements of a specific chef position.
Your work experience listed in reverse-chronological order alongside quantifiable accomplishments.
A skills section to list all your hard, soft and technical skills.
An education section to list your degrees and details of educational institutions you attended.
Additionally, you can add a custom section to include culinary certifications, licenses or awards.
Free Downloadable Resume Templates
Prepare to Write Your Resume
A professionally drafted, impressive resume can make all the difference in the hiring process. To assist you in creating a stellar resume, we have compiled these tips and pointers to guide you through the process:
Take time to read the job description carefully and find the essential requirements and skills. Having the necessary skills and meeting the desired criteria can give you a good chance of getting hired.
Compile a list of the accomplishments, awards and special recognition you have received during your past work experiences. These achievements, accolades, numbers and percentages could impress recruiters and substantiate your claims.
Proofread your resume thoroughly to ensure it is free of grammatical and spelling errors. Recruiters are experienced professionals who might not like spelling or grammatical mistakes in your resumes. Also, avoid repeating terms such as "hard worker" or "problem solver."
An applicant tracking systems (ATS) is frequently used by hiring managers to scan the resumes of applying candidates. Therefore, it is critical to rank as qualified on an ATS's radar. Ensure your resume is flawless and avoid using incorrect formatting.
When mentioning words with acronyms, include both the term and the acronym.
Refer to resume examples that are relevant to the role you are seeking. It can give you an idea of what a candidate's resume applying for a similar position might look like. This can show you what skills and achievements you should include on your resume and tips on writing it.
Choose the Right Resume Format
Consider the appropriate resume format after you have determined the content of your resume. The correct resume format is instrumental in highlighting your strengths and minimizing your weaknesses. You can choose between a chronological, functional or combination resume, depending on your experience and skill set.
A chronological resume format is the most appropriate for candidates with over 10 years of experience, emphasizing a candidate's work experience over other skills. You'll write in this format if you have a decade of kitchen experience and knowledge.
Combination resumes are perfect for candidates with zero to three years of work experience. These resumes are structurally similar to a chronological resume, but instead swaps the placements of the skills and work sections to highlight your technical abilities over your former duties.
Functional resumes are ideal for freelancers or candidates who frequently change jobs or have gaps in employment. Due to the nature of this format, skills are emphasized regardless of when they were acquired. We strongly recommend you use this as a last resort. Although this resume is highly detailed, the unique resume sections and structure make it difficult for application programs to accurately scan and rate, negatively affecting your job search.
To know more about each type of resume and when to use them, check ourresume formats guide.
Chronological

Functional

Combination
How to Write Your Resume With Examples
Knowing what to put in each section is imperative to building an effective resume and that is why we have put together this writing guide. You can use these tips and chef resume examples to help you stand out as the best candidate.
1. Select an appropriate opening statement.
For the opening statement of your resume, you can either opt for a career objective or a summary statement. You can decide which is best based on your work experience. We strongly suggest you write a summary statement if you are applying for a position as a chef –– it emphasizes your contribution to former accomplishments and how you can carry those skills into a new chef's role.
Suppose you are an entry-level professional, freelancer or someone switching careers. In that case, you might consider including a career objective that emphasizes your skills and what you would like to achieve in the future.
Let's compare this poorly written career objective versus a well-written summary statement:
Poor example:
"Expert cook with several years' experience of cooking in renowned restaurants and managing dining services. Joining this company will provide me with the opportunity to advance in this field and learn more about the food industry."
There's nothing wrong with writing a career objective, but this one is vague and fails to specify any crucial culinary skills. We're told that this job seeker worked in a renowned restaurant, but they don't mention any recognized awards or reviews that prove it.
This job seeker also focuses solely on their career goals without explaining how their recent training or enthusiastic energy can support a current kitchen staff.
Good example:
"Excellent chef with over four years of professional experience. Outstanding food preservation and management skills. Capable of leading a 50-person team. Well-versed in Asian cuisine, especially Chinese, Japanese and Korean. Having extensive knowledge of Chinese cuisine, I am looking forward to exploring more of the world of Cantonese cuisine with this opportunity. I believe that my skills could contribute to the company's success and enhance my expertise."
A summary statement is excellent because the applicant specifies their experience, culinary expertise and skills relevant to a kitchen. The candidate clearly states their goals and how they intend to support their fellow cooks.
Make your summary statement catchy with these writing tips:
List the number of years you have worked as a chef, the number of customers you have served and how your skills have added more feathers to your hat.
Identify and write down two or three job-relevant skills.
Share any certifications that demonstrate your qualifications for the position.
Take a look at this sample summary statement to choose your strategy wisely.
"A highly experienced chef with seven years of experience. Skilled at time and staff management. Establishes friendly interactions with customers to learn about their opinions about the taste, flavor, presentation and quality of dishes served. Positively accepts feedback and makes improvements to enhance customer satisfaction. Knowledgeable in continental cuisine with a special emphasis on Italian cuisine."
2. Sort your skills into categories.
On your resume, include a section dedicated to your skills. It could play a critical role in making your resume stand out. Include at least six to eight skills in this section. Additionally, you can list skills in other sections of your resume, such as your work history and the professional summary. However, make sure not to repeat skills in multiple places on your resume.
Chronological and combination resumes follow this list approach, but functional resumes elaborate on skills. They feature multiple skills sections – a detailed Summary of Qualifications and additional skill sections that follow the previously mentioned list approach. Your functional chef resume's Summary of Qualifications consists of three skills followed by bullet points that indicate your proficiency in each skill. Describe what you have accomplished and how your skills have helped you achieve them.
To understand better, consider the following example of one skill followed by an informative breakdown:
Kitchen Skills
Mastery of preparing over 50 dishes every day, including occasions based on different themes.
Improved taste of dishes, based on patron feedback, to align with customers' preferences.
Specializes in preparing a wide range of unique dishes for special buffet sessions.
Adept at maintaining kitchen cleanliness and hygiene.
Highlight your skill set by mentioning all three types of skills: soft, hard and technical.
Soft skills are interpersonal skills that we use daily when interacting or communicating with others. These collaborative skills are crucial in the tight, fast-moving spaces where most chefs lead. Some soft skills that your chef resume can feature are:
Excellent communication skills
Creativity
Passion
Time management
Detail oriented
Flexibility with work timings
Ability to work under pressure
Problem-solving
Adaptability to learning new cuisines
Planning and prioritizing
Leadership skills
Open to accepting constructive criticism
Hard skills are job-specific traits acquired through training and experience. Some of the hard skills that a chef can demonstrate on a resume:
Basic food preparation techniques
Food preservation techniques
Conflict resolution
Stress management
Accounting and budgeting
Food presentation skills
Inventory management
Kitchen sanitation and hygiene
Supply chain management
Planning and curating menus
Technical skills refer to the understanding and ability to use tools and techniques to perform job-specific duties. As a chef, you might find it helpful to have the following technical skills.
Understand FDA and FSIS food safety regulations.
Experimental cooking techniques such as molecular gastronomy.
Chopping, cutting and slicing skills.
Knowledge of social media platforms such as Facebook, Instagram, TikTok, etc.
Basic understanding of event management.
You can also find more chef-specific skills in our Resume Builder. Our resume tool makes creating a resume easy, providing prewritten content and suggesting skills that are most relevant to your roles.
3. Showcase your past work experience.
Your work history comprises all your former jobs, internships or long-term volunteer work. Your abilities as a chef could be brought to the forefront through this resume section. When writing your work history, place them in reverse-chronological order.
Work history entries on a chronological and combination resume should include the job title, company name, location and dates of employment. Additionally, you can list your accomplishments and tasks in bullet points.
Let's compare these poor and good examples to understand how to draft this section.
Poor example:
Work History
March 2017 — Current
Head Chef | Culinary Culture | California
Prepared different cuisines.
Oversaw customer service.
Kept the workstation clean and tidy.
Although we know the job title and restaurant name, this chef resume example fails to explain how or what the job seeker did. The vague reference to different cuisines doesn't explain what techniques or flavors the chef worked with.
Good example:
Work History
March 2017 — Current
Head Chef | Culinary Culture | San Diego, CA
Prepared over 40 unique and signature dishes for five-star restaurants.
Observed customer service and interacted amiably with customers to collect their valuable feedback to improve service.
Sanitized kitchen surfaces, countertops and workstations frequently. Doubled the sanitation efforts during the pandemic.
This is a better example of work history since it details the duties performed by the candidate and highlights the candidate's skills.
To help you frame your work history in an impressive manner, here are some tips:
Scan and identify the job requirements of the chef job ad and find examples of your related skills, accomplishments and responsibilities to demonstrate how you can meet the needs of this new position.
You can quantify your accomplishments in several ways, such as how many signature dishes you've prepared, how many dishes you've prepared for buffet spreads or how many members you've led.
You can demonstrate your suitability for the position by matching your skills to the keywords in the job advertisement and listing them, which can add credibility to your resume.
4. Finish with a section on education, certifications and contact information.
Education
Any creative person who has knowledge of food preparation methods and a passion for cooking may apply for a chef's position. However, a candidate with hospitality management degrees or diplomas may be able to gain an edge. Degrees or credentials related to the job must be placed first, followed by other educational qualifications.
You should include the names of all professional degrees you have earned, regardless of whether they are related to a chef's position. Include your degree, graduation date and the name and location of your institution.
Avoid hiring prejudice by omitting the graduation date if you have only a high school diploma or GED.
Custom sections: licenses, training and certifications
Adding additional certifications to your resume can only enhance your credibility. Thus, if you have any additional licenses or certificates, you can create a custom section to add these certificates.
Chefs could include the following certificates on their resumes:
CIA Online Food Business Master's Degree
In addition to teaching you cooking, this two-year program offers insight into ethical leadership, marketing and design thinking.
CIA Accelerated Culinary Arts Certificate Program (ACAP)
This 30-week course will teach you cooking techniques, flavor creation, world cuisines, baking and more.
This course can provide knowledge on everything you need to know about cooking. Everything from chopping to presenting dishes is covered in this course.
An excellent option for budding chefs who want to start their own food business. It can help you foster the right mindset to increase sales and plan and achieve business goals.
As your career as a chef rises, you may contemplate taking some additional courses to learn more about the culinary cosmos.
The Science of Gastronomy
Healthy Cooking Fundamentals
More Essential Cooking Skills
Research Kitchen
Fun Ketogenic Cooking Made Simple
Contact Information
Keep your contact information free of unnecessary details. Mandatory information will include:
Your name
City and state of residence
Phone number
Email address
You can include links to this additional information, such as:
Visual Portfolio
Professional social media such as Instagram or LinkedIn
Professional website
Free Downloadable Resume Templates for Chefs
Below are some free chef resume templates you can download. Using the templates is easy, and you can edit them using the word processor of your liking. Replace the filler content with your details and format it as necessary.
FAQ
Updated: July 06, 2022
What are the top three skills of a chef?
The chef or head cook is the leader in the kitchen. In addition to a strong familiarity with cooking basics, chefs must also have certain additional qualities, such as:.
Leadership
Recipe creation
Time management
How can a chef stand out?
It is expected of every chef to know cooking methods and techniques. However, these skills alone will not suffice in today's fast-paced world. These days, everybody wants a plate of food that they can post on social media, so chefs must create delicious dishes and appetizing presentations. For a chef to stand out, they must be passionate, creative and open to new ideas and criticism.
What is a good objective statement for a chef?
The objective statement should reflect your expectations from the job and how your contributions can contribute to the organization's growth. An objective statement for a chef can, for instance, state that the candidate is a "creative and exceptional chef with strong culinary expertise in continental and Oriental cuisine seeking a new opportunity to create a new food experience."
Be sure to demonstrate how your inclusion in the team can benefit the company and how getting the opportunity will increase your productivity.