Featured In:
Table of Contents
Here are more resources that can help you
A well-crafted cook resume will go a long way in helping you land your next role in the culinary industry. However, when writing a great resume, what essential information do you include to impress your future restaurant, cafe or resort employer? We'll explain what to add to spice up your resume through our practical resume examples and tips.
Cook Resume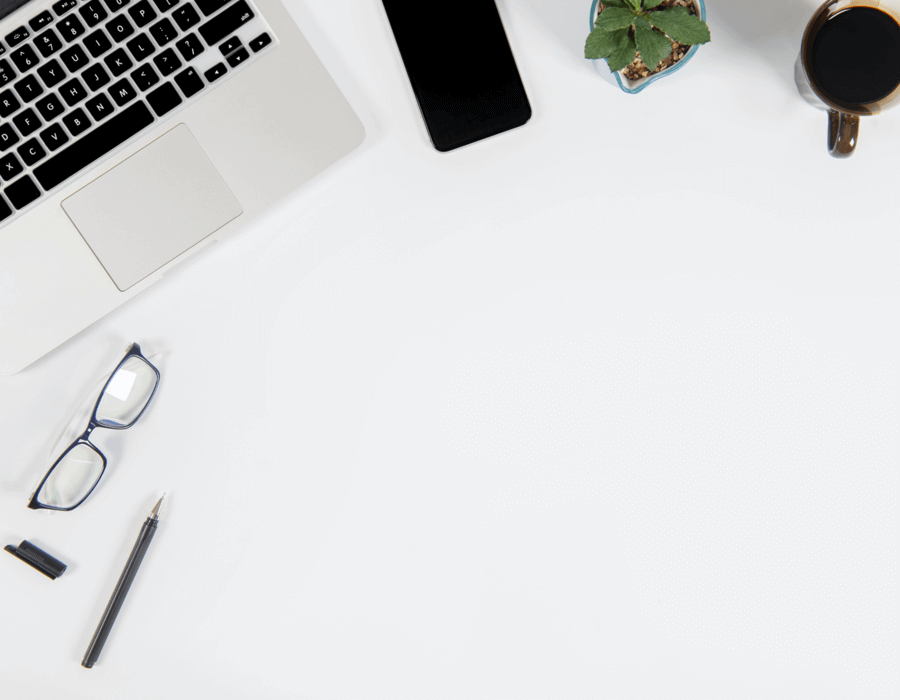 Cook Resume
The layout and content of a professional cook resume should cater to the standardized norms of the food-service industry.

Here are the crucial ingredients to cook up a professional resume:

Contact Information: Include your name, email address, phone number and city and state of residence.
Professional summary or resume objective: Use one of two approaches here. A professional summary statement where you frame your skills as a beneficial boon or a resume objective where you focus on your skills, education and goals for the role.
Work experience: Always list your work experience in reverse chronological order, i.e., your current job first. Make sure only to mention job experiences relevant to the role. If you recently graduated, highlight your related food-service work experience.
Skills: Include an extensive list of all the hard, soft and technical skills you mastered throughout your career –– you'll match these to each position you apply for.
Education - Include a list of your college degrees or high school diploma in this section.
Other sections - You can include a list of your other achievements, awards and certificates in your education section unless you hold more than two. At that point, create an optional section to let them shine on their own. If relevant to the cooking job, you could also list the languages you are proficient in or mention any volunteering experience.
Free Downloadable Resume Templates
Prepare to Write Your Resume
Framing a resume without adequate preparation can become overwhelming. We have prepared a catalog with the information and tips you need to put together before beginning your writing process to make things less cumbersome.
Review the job description closely and identify the top requirements for the role. Compare your skill set with those required for the job; your chance of getting hired increases if the recruiter's need matches your skill-set.
List all your professional accomplishments to demonstrate your value to the recruiter. Mention contributions to the success of your previous positions. Include numerical data –– this helps a hiring manager visualize and understand your importance.
Review your resume and avoid spelling mistakes or generic overused terms like 'team player' or 'hard worker.' Most recruiters use the Applicant tracking system (ATS) to scan your resume –– incorrect spellings, distracting fonts and non-matching skills may drag your grade down and delete your resume before a person sees it.
If you mention words with acronyms, make sure you use both the full term and its official acronym the first time you use it.
To see how your fellow job seekers frame their accomplishments, you should also review examples of different resumes, including all of the chef resume examples on this page.
Choose the Right Resume Format
Now that you have a general list of marketable skills and work experience, you're ready to choose your resume's formats. This choice mainly depends on your level of experience and education. The three commonly used layouts are: chronological, functional or combination format.
If you have an extensive work history with many years of experience in the food-service industry, you should choose the chronological resume format.
If you are relatively new to the industry, the functional resume format highlights your skills, making your work section less conspicuous to mask lack of experience. We usually don't recommend this format for online applications because ATS cannot properly scan these resumes, but if you're considering a career change and need to showcase transferable culinary and collaborative skills then it can prove a great tool.
The combination resume format is ideal for a cook with a few years of experience who is ready for a promotion or is eager to take on their next challenge. This format incorporates the best elements of a chronological and functional resume by showcasing your skills and work experience equally.
Chronological

Functional

Combination
How to Write Your Resume With Examples
Follow our step-by-step guide, alongside our examples, to prepare the perfect resume for any position as a cook.
1. Be clear about your career objective.
This is the first customized section of your resume –– it's your chance to make a first impression and sell yourself as the best cook for the position. If you have several years of experience under your belt, we recommend using a summary statement to highlight your extensive knowledge and skills in the field. A summary statement focuses on one or two culinary skills or accomplishments that directly relate to the needs of an open job.
However, if you are applying for an entry-level position, switching jobs or have employment gaps, use a career objective outlining your goals and what you offer to the employer For example, you can mention your past training in purchasing and preparing sushi-grade fish and how eager you are to perfect sushi preparation under master chefs. You'll still market a crucial skill while expressing your eagerness to learn and contribute to the organization.
Observe below how a well-written career objective can make all the difference in contrast to a poorly framed one.
Poor example:
"Entry-level cook. No experience yet eager to learn on the job. I'm a fast learner and a hard worker."
This career objective fails to impress as the candidate does not showcase their skill set. We can assume the job seeker is a hard worker, but they don't provide any related volunteer work or training evidence that can back the claim. The candidate's specific goals are unclear, and they don't adequately portray what they can bring to the role.
Good example:
"Hardworking cook seeking to deliver high-quality food at your restaurant. Commended by management for volunteer work at Fly High soup kitchen. Also prepared food at the Moonvibe music festival and as a temp at Geneva's market. Great cooking and cutlery skills."
The career objective is adequately captured with a wide range of volunteer and part-time work shown by the candidate as well as a presentation of their skills and dedication.
If you decide to use a summary statement instead, here are some valuable tips to keep in mind:
Give quantifiable data of your feats and achievements in previous positions. Some such examples are customer satisfaction rates, the number of people under your supervision and financial gain for the restaurant you worked for.
Point out some of your relevant skills that match the job description.
Share relevant certificates and degrees to show that you are qualified for the job.
Here is an example of a cook summary statement for your reference:
"Hardworking cook with seven years of experience working in fast-paced kitchens. Adept at working with other culinary professionals to optimize customer satisfaction and achieve internal goals. Committed to maintaining an organized and clean cooking area and using hygienic cooking practices. Experienced in operating various cooking equipment. Expert in food preparation techniques and food safety knowledge to serve delicious food promptly in an A-graded restaurant"
2. Dedicate a section on your resume to showcasing your skills.
If you opted for a chronological or combination format, your resume has one dedicated skills section for your skill set, listing six to eight skills. You can add other skills throughout your resume as you describe your role and accomplishments in the work history section or summary statement.
However, if you write a functional resume, you'll have an extensive skills section to accommodate the reduced work section. A functional resume may have one or more lists of skills related to general, technical or social skills and one detailed section called "Summary of Qualifications." This section breaks down your previous duties not by past employers but under two or three skill categories accompanied by a few informative bullet points describing those tasks and accomplishments.
This functional cook resume can help you visualize it better:
Summary of Qualifications
Management
Streamlined budgeting for the restaurant, which saved around $100,000 in yearly expenses.
Boosted the restaurant sales by 15% by modifying the menu and introducing new dishes.
Created a customized vegan menu for health-conscious customers and athletes.
No matter the resume format you choose, avoid repeating the same skills throughout your document. You want to showcase unique skills to expand the amount of information you can share with employers on this short document.
As a cook, focus on mentioning three skill types that help you serve customers, coworkers and employers and try to keep a healthy balance of soft skills, hard skills and technical skills.
Soft Skills are interpersonal character traits that describe how you interact with your colleagues and function in a work environment, especially one as busy as a kitchen. They are non-technical skills independent of the nature of your work. Valuable soft skills for a cook in the food-service industry can be:
Excellent communication skills while dealing with management and colleagues
Attention to detail
Well receptive to criticism
Stress management
Problem-solving skills
Conflict-resolution skills
Quick decision making
Team player
Time management
Decisiveness under pressure
Hard skills are the abilities required for a particular job. They are learned through education, training and experience. These are some essential hard skills for a cook in the food-service industry:
Food preparation skills
Business budget
Culinary skills
Product knowledge or knowledge of ingredients
Impressive knife skills
Food presentation
Knowledge of maintaining a hygienic kitchen
Food preservation techniques
Kitchen sanitation and hygiene
Expert in operating various kitchen tools and devices
Technical skills are specialized knowledge of technological tools, systems and softwares needed for a particular job. For a cook, they may include:
Understanding of FDA and FSIS food safety regulations
Experimental cooking techniques such as molecular gastronomy
Expert in handling cooking equipment like measuring tools and heating elements like ovens
Operating mechanical equipment like dishwashers, sanitizers, friers or industrial ovens
Well versed in precise temperature control in sous-vide cooking
Knowledge of Myofibrillar and sarcoplasmic proteins
Can alter temperature and cooking times to accommodate environmental factors like humidity and altitude
Trained in the technique of vacuum packaging meat
You can find additional cook and culinary skills through our Resume Builder. This helpful tool offers personalized writing advice to help you write an elegant resume template and a matching cover letter.
3. Add a section for your work history.
Categorize your work history in reverse chronological order And make sure each entry includes:
1. Your job title
2. Name of workplace or restaurant group
3. Dates of employment
4. Address of the workplace
Here are two examples of work history sections:
Poor example:
Work History
August 2019 - Current
Cook | Bluebird Restaurant | Denver, CO
Helped colleagues with menu items.
Helped set up a fast service for customers.
Maintained a clean kitchen.
Managed a large kitchen staff.
Trained staff members.
Helped in the growth of business.
Although this job seeker includes all the correct information, they don't detail their accomplishments or culinary achievements. You can easily improve on this by specifying, for example, new recipes you proposed for the menu, how many kitchen staff members you oversaw or trained or how many services you took lead on.
Good example:
Work History
August 2019 - Current
Cook | Bluebird Restaurant | Denver, CO
Coached line cooks and prep cooks on menu items.
Set up a station with mise en place for fast customer service.
Maintained a hygienic workstation complying with food safety standards and county health code.
Identified lobster tank management which led to a cooking time reduction of 15%.
Assisted restaurant manager with employee administration applications and thereby reducing the workload by 35%.
Trained 15 staff members to quickly adapt to takeout service during the pandemic resulting in sales exceeding $10,000 a day.
Redeveloped the menu in 2020, increasing sales revenue by 75%.
By being more detailed and backing up his/her claims with verifiable figures, the candidate proves himself/herself to be an efficient professional.
To strengthen your work history further, follow these additional guidelines:
Show the recruiter why you are perfect for the position by stating your skills and achievements relevant to the role instead of listing the basic duties at your current job.
Give them quantifiable data such as revenue increase at your previous work, how many people you supervised or the hours you put in at work.
Pluck the keywords from the job advertisement and mention them in your resume to show the recruiter that you have the specific skills needed for the role.
4. Ensure that the resume has your contact information, educational qualifications and any custom sections.
Education
In this section of the resume, mention all your educational qualifications related to the food-service industry. Include your high school diploma only if that's the highest level of education. However, if you acquired any diplomas or certifications from formal culinary schools, highlight those instead.
A cook's sample resume might look like this:
Associate's Degree in Culinary Arts
The Institute of Cooking. Santa Clarita, CA 2019
You can also showcase certificates of the food-service industry you possess. Consider branching these off into a specialized section if you hold more than two.
Certifications, Licenses and Custom Sections
In this section you can mention any licenses, certification or special courses you have taken to further develop your profession.
These are some cook-specific certifications to bolster your resume and your credibility:
Bachelor's Degree Completion Program from The Culinary Institute of America
This degree showcases your mastery of the foundational skills and techniques in culinary arts and real-world experience in the operations of a public restaurant or eatery.
Culinary & Restaurant Management Degree from Colorado Mountain College
With this course, you can gain insight into the marketing and management of the food-service industry.
A course on the Introduction to Food and Health by Stanford
Through this course certification, you can learn strategies to promote healthy eating with in-depth knowledge of nutrients and hygiene.
A course on Restaurant and Culinary Management from the Institute of Culinary Education
This course is for applicants interested in overseeing, growing, opening and owning a culinary business.
You may also contemplate taking up the following courses to enrich your knowledge and get access to better career opportunities:
Food Business Management
Hospitality Management
Baking and Pastry Arts
Master's in Wine and Beverage Management
Nutrition Consultant
Free Downloadable Resume Templates For Cooks
You will find a range of resume templates for cooks below. Once you have downloaded them, you can replace the sample text with your data and format them in your preferred word processor to fit your requirement.
Cook FAQ
Updated: June 29, 2022
What are the top three skills of a cook?
Depending on the requirements for the position you are applying for, the top three skills of a cook may vary. However, a cook must possess three essential skills:
1. Time management
2. Product knowledge
3. Organizational skills
How can a cook stand out?
Other than having the obvious cooking and culinary expertise, a cook must possess leadership skills, maintain clean & hygienic workstations, have excellent product knowledge and patience.
What is a good objective statement for a cook?
A good objective statement in a resume would unambiguously establish the candidate's aspirations and how they are the right fit for the role they are applying to. A cook's objective statement might be something like this:
"A responsible, hardworking individual with exemplary knife skills, kitchen organization and leadership qualities. Looking forward to positively contributing to the restaurant's operations and growth and gaining valuable first-hand insight into the functioning of a public restaurant and the food-service industry in general."
Always remember to illustrate how your inclusion in the team can benefit the employer and how you can add value to the team.