Featured In:
Table of Contents
Here are more resources that can help you
A dishwashing employee ensures the kitchen is always stocked with clean dishes, pots, pans, silverware, glasses, and other kitchen equipment in a food service environment. Our handy guide, coupled with dishwasher resume examples and free templates, will show you how to highlight your abilities.
Dishwasher Resume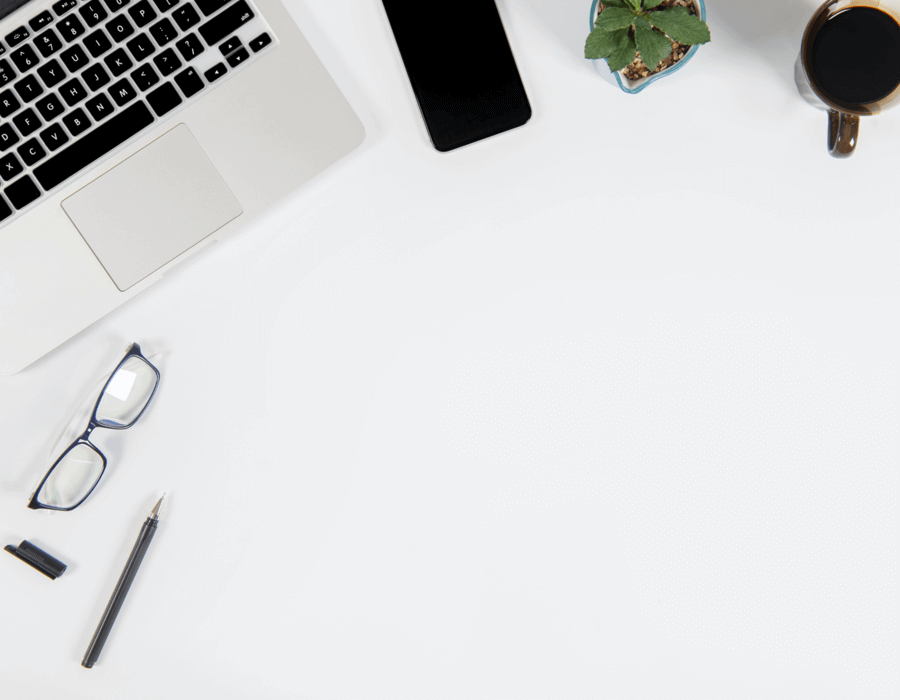 Dishwasher Resume
Refer to our dishwasher resume example and follow these pointers to create a professional and impressive resume.

Every resume must contain the following information:

Your contact details consist of your name, email address, phone number and location.
A professional opening statement that acts as your ten-second marketing pitch to employers. We'll teach you how to leverage a skill or accomplishment to encourage hiring managers to keep reading your resume.
Work history consists of your work experience in reverse-chronological order and quantifiable achievements.
Skills section contains a blend of hard, soft and technical skills related to cleaning and teamwork.
Education section highlights your educational background and training.
Free Downloadable Resume Templates
Front Center

Goldfish Bowl
Prepare to Write Your Resume
Landing an interview is no easy feat. As restaurants reopen, hundreds of job seekers are preparing their resumes for a smaller number of dishwashing opportunities. If you want to outshine all these candidates, you have to prepare. We designed these dishwasher resume examples and paired them with step-by-step advice to help you write a well-written, impressive resume:
Pay attention to the job description and look for resume keywords that relate to your responsibilities. Include these in your resume. Having the right skills and meeting the required criteria increases your chances of getting hired.
Proofread your resume carefully for grammatical, punctuation and spelling mistakes. Recruiters are seasoned professionals who might not appreciate careless errors. Avoid repeating commonly regurgitated words like "hard worker" or "team player" to describe yourself.
Employers' use of applicant tracking systems (ATS) has increased dramatically. An ATS searches for keywords and assigns scores to candidates' resumes therein. You will score high on these systems by mimicking the language on the job description and prioritizing skills that align with the marketed requirements. Ensure your resume is flawless and devoid of formatting errors and dramatic fonts that have been known to trip up ATS.
Whenever you use an acronym, include the word and the acronym. For example, write the Food and Drug Administration (FDA).
Reference one of our resume examples related to the job you are seeking to get an idea of what to include in your resume.
Choose the Right Resume Format
To write an effective dishwasher resume, you need to prominently display your employable strengths and skills. Resumes follow one of three resume formats to play up your strengths and downplay or hide potential weaknesses like lack of formal experience or an extended work gap. These three formats are known as:
The chronological resume: This is the most well-known resume layout and dedicates most of its space to your work history. We usually recommend it for job seekers with over ten years of experience and multiple promotions, so we don't recommend using this for most dishwashing positions. However, you can consider this format if you apply for a promotion and demonstrate previous leadership or managerial experience in your former kitchens.
Functional resumes: This skills-based resume emphasizes your technical and social knowledge while downplaying your lack of work experience or gaps in jobs.
The combination resume: This is very similar to the chronological resume. This layout places your skill section over your work history to give equal attention to these qualifications. We recommend this format if you have zero to three years of work experience.
Check our resume formats guide for more information on each type of resume and when and how to use it.
Chronological

Functional

Combination
How to Write Your Resume With Examples
The following step-by-step guide will assist you in framing each section of your resume.
1. Write your contact information.
The first section of your resume will feature your contact information. This section is pretty straightforward –– include your full name, city and state of residence, contact number and professional email.
2. Choose a suitable opening statement.
An effective opening statement to your resume can work wonders for you. Based on your experience, opt for either a career objective or a summary statement. We suggest choosing the summary statement if you are applying for a position as a dishwasher because it emphasizes how your skills and experience can streamline a kitchen. In other words, a summary statement describes what you can do for the organization and what skills you bring to the table.
However, suppose you are an entry-level professional, a freelancer or someone switching jobs. You might consider including a career objective on your resume as it emphasizes your skills and what you would like to achieve in the future without focusing as much on the company's needs.
Below, you can see how a well-written career objective can set your resume apart from a poorly framed one.
Poor example:
"Experienced dishwasher with two years experience. Can clean kitchenware and maintain hygiene. My move to this company will provide me with an opportunity to advance in this field."
A career objective like this is not advisable since it gives a vague idea of the candidate's skills and experience. Rather than mentioning what they can bring to the job, the application emphasizes the applicant's expectations from the position.
Good example:
"Experienced dishwasher with two years experience. Skillful at cleaning all types of kitchenware, including specialty gear such as cast iron, enamel wear and industrial appliances. Able to maintain tidy kitchen zones without distributing service. I would like to observe the sous-chef and learn more about the foodservice industry through this opportunity."
Although this career objective introduces the job seekers' short work history, it specifies the applicant's experience and abilities pertinent to the field. The applicant clearly outlines what they intend to bring to the position and their goals before they share what they would like to gain from the experience.
Follow these tips to write a compelling summary statement:
Mention the number of years you have worked, the number of chefs or sous chefs you have assisted and how many dishes you can clean in an hour.
List two or three skills that are relevant to the job.
Share any certifications that demonstrate your suitability for the position.
If you have over three years of experience and decide to write a summary statement, here's a dishwasher resume example to help you choose your strategy.
"Diligent dishwasher with three years experience. Capable of cleaning kitchen equipment of all types. Quick to respond to orders. A cordial attitude makes working with a team of 25 easier. Can maintain kitchen equipment and sanitation efficiently. Can stand for long periods while cleaning utensils and assist in providing clean kitchenware to the chefs."
3. Organize your skills by categories.
Experienced professionals and entry-level job seekers alike should include a skills section on their resumes consisting of six to eight skills.
Furthermore, you can list skills in other resume sections, such as your work history and professional summary. But make sure to avoid repeating the same skills throughout your dishwasher resume.
On a chronological and a combination resume, skills are mentioned in a list. On a functional resume, the general skills are placed on a list and valuable, technical skills are broken into categories and explained in detail. This detailed section is called a "Summary of Qualifications" and should include a minimum of three skills followed by bullet points offering responsibilities or accomplishments related to that skill.
For a better understanding, consider the following example:
Summary of Qualifications
Kitchen Skills
Every day, I clean over 100 pieces of kitchenware. I can clean up to 150 pieces during high-traffic events in a shift.
Certified in hygienic practices. Regularly sanitize workstations after culinary preparations.
Ensure a clean and hygienic kitchen environment and dispose of kitchen waste efficiently.
Your skills section will combine soft, hard and technical skills. We have a general skills guide that lists the most requested skills, but we also compiled this list of relevant dishwasher skills you can add to your resume.
Soft skills are interpersonal skills that determine how a person communicates, interacts or behaves around people. Dishwashers should possess soft skills such as:
Excellent communication skills
Time management
Flexibility with kitchen responsibilities
Ability to work under pressure
Willingness to take orders from team members
Teamwork
Ability to learn
Hygiene and cleanliness
Punctuality
Hard skills are also known as learned skills that you gain through practice, training, or working. These skills are job-specific. Among the hard skills to add to a dishwasher resume:
Basic cleaning techniques
Utensils storage techniques
Kitchen waste disposal
Kitchen sanitation and hygiene
Food spoilage control
Restocking kitchenware techniques
Chemical use
Kitchen safety
Basic food preparation methods
Technical skills are a person's ability to understand and apply tools and techniques to accomplish a specific task. They are specific knowledge or skills required for specific jobs.
As a dishwasher, you might find it helpful to have the following technical skills
Understanding of FDA and FSIS food safety regulations.
Sanitization techniques using cleaning supplies
Dishwasher operation
Safety and compliance
To find more dishwasher-specific skills, refer to our Resume Builder. Not only do we suggest job-specific skills, but our builder walks you through section-by-section forms with pre-written content you can customize and masterful templates related to your job.
4. Highlight your past work experience.
If you have relevant work history, emphasize it on your resume. Recruiters will see this as evidence of your ability and value to a company. Write your work history in reverse-chronological order, which means your current or most recent job is listed first, and so on.
If you opt for a chronological or combination dishwasher resume, your work history section will include the following information:
Job title
Employer or company name
Workplace location
Dates of employment
Achievements and tasks in three or four bullet points beneath each entry
This comparison between poor and good examples can help you learn how to draft this section.
Poor example:
Work History
March 2019 - Current
Dishwasher | Kitchen Culture | Santa Barbara, CA
Cleaned kitchenware and tableware daily.
Maintained hygiene in the kitchen.
Kept the workstation clean and tidy.
Although this job seeker lets us know they cleaned and maintained supplies and workstations, we don't know much about their speed, size of the kitchen, number of fellow staff, or number of dishes handled. This lack of information doesn't encourage hiring managers to consider this candidate seriously.
Good example:
Work History
March 2019 - Current
Dishwasher | Kitchen Culture | Santa Barbara, CA
Ensured smooth, uninterrupted service and lessened wait times by washing and cleaning flatware, silverware, glassware and other kitchen utensils in 20-minute intervals.
Kept the kitchen and workstations hygienic by washing soiled dishes and removing garbage. Systematically disposed of waste and regularly sanitized the kitchen between wash cycles to prevent foul smells.
Regularly sanitized work surfaces, countertops and kitchen surfaces. Oversaw timely delivery and supply of kitchen utensils and appliances and set them up so that the chefs and kitchen staff could operate without delay.
This is an excellent work history example because it illustrates the job seeker's skills alongside traceable information like how frequently they turned over clean dishware or maintained clean stations.
Make your work history section more appealing by following these tips:
Validate your abilities to recruiters by giving examples of your skills, tasks, accomplishments and responsibilities from previous work experience.
Quantify your achievements: how many chefs you assisted, how many dishes you cleaned each shift, or how your speed reduced delays.
Match your skills to the job advertisement's keywords and list them in your resume; you can showcase your suitability for the position.
5. Add a section for education and certifications.
Education
If you have good communication skills, a keen sense of hygiene and cleanliness, and a high school diploma, you can apply for a dishwasher position.
The education section of your resume will include the name of your degree, the graduation date, your institution's name and location. You can boost this section by adding relevant training or certification courses that indicate your professional training.
Custom sections: licenses, training and certifications
Credibility is enhanced when you include additional certifications on your resume. You can create a custom section to add additional licenses and certificates if you have any.
These certificates could be included on a dishwasher's resume:
A practical and straightforward course that teaches the basics of dishwashing and how to make the process more efficient.
This unique training course teaches food-safety principles through instructional design.
Nutrition and Health: Food Safety
By taking this course on food safety, you can learn about chemicals present in food and how to deal with them to reduce hazards in food.
By taking this course, the applicant will gain insight into the foodservice industry and prepare for handling food sanitation processes.
Consider taking some additional courses as you advance in your career:
Food Safety Manager Certification
Food Safety, Quality and Standards Training
Fun Food Safety and Sanitation Course
Online Class: Kitchen Sanitation 101
Free Downloadable Resume Templates for Dishwashers
Now that we walked you through customizing your dishwasher resume for each job feel free to download any of these free resume templates to help speed up your resume writing time.
FAQ
Updated: July 01, 2022
What are the top three skills of a dishwasher?
In a fast-paced kitchen environment, dishwashers are responsible for maintaining and cleaning crockery, cutlery and other kitchen equipment. While all dishwashers must be capable of cleaning kitchenware, these three skills can help them flourish:
Sense of hygiene
Time-management skills
Ability to listen to instructions
How can a dishwasher stand out?
For your dishwasher resume to stand out, list relevant skills and experience in related fields like janitorial or building maintenance. A diligent and cautious dishwasher can stand out by highlighting their strong sense of hygiene, hand-eye coordination, and the physical stamina to stand for long hours to meet the requirements of clean utensils and appliances.
What is a good objective statement for a dishwasher?
An objective statement for a dishwasher can state that the candidate is a "meticulous dishwasher with three years of experience. Adept at cleaning machines and appliances and is looking forward to working in a fast-paced environment with a special focus on table and kitchen preparation."