Featured In:
Table of Contents
Here are more resources that can help you
Do you aspire to be the next best chef in town? As an executive chef, your resume should reflect your abilities to transform a basic recipe into an extraordinary dish. Learn how to translate your skills into appealing words that connect with your recruiter, future employer or potential investor. Use these executive resume examples and resume writing tips to embark on the next step of your culinary journey.
Executive Chef Resume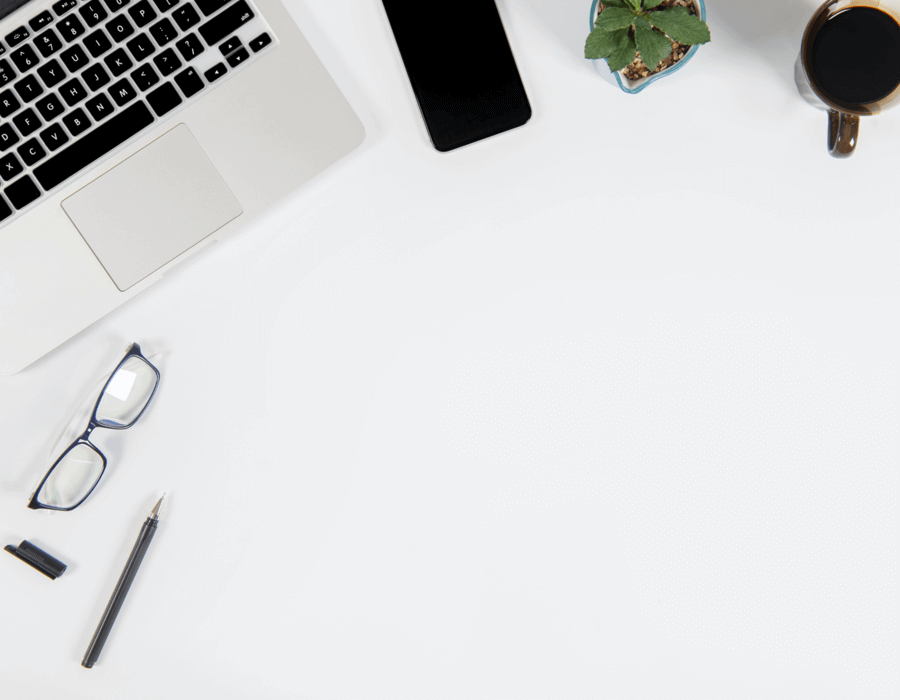 Executive Chef Resume
You can use these executive chef resumes to help you construct your impressive document. These examples will help you format and identify the most critical sections of your resume to increase your chances of getting hired.

An ideal executive chef resume includes:

Your contact details such as name, mobile number, email address and current location.
Career objective or summary statement that exemplifies your ability, skill and experience.
A chronological timeline of your past work experience.
Skills that help the recruiter know your abilities.
Education qualification along with your degree.
Certifications and accomplishments that have helped you grow.
Free Downloadable Resume Templates
Performance

Refined Columns
Prepare to Write Your Resume
Imagine writing your resume without background knowledge; it is akin to diving into a new cuisine without studying the techniques. We curated tips and writing resources to help craft an executive chef resume that will fetch you your dream job. Incorporate these steps to help guide you through your writing.
The job description is your starting point for building the resume. When hiring executive chefs, it helps you understand what kind of work experience, skills and knowledge people look for.
Identify the skills and experience from the job advertisement that you can include in your resume. For instance, inventory management and budgeting skills can impress a recruiter as much as your cuisine specialties and training. Your business skills are as impressive as your culinary training when running a restaurant with small profit margins.
When writing your work experience, it is not enough to list all the tasks alone. It would help if you mentioned what sets you apart by talking about numbers and achievements that prove your credibility.
Design and format are equally important. You can look through the relevant resume examples to conclude the structure, layout and content for each section within the resume.
It is advisable to create resume formats that are readable manually or through applicant tracking system (ATS). Your employer may use an ATS to scan the resumes.
Choose the Right Resume Format
How you present your experience and skills is as vital as the content itself. Therefore, choosing the correct resume format is essential to help highlight your abilities even with limited experience.
As a current or aspiring executive chef, you probably have years of culinary experience under your chef's coat. If you have over ten years of experience and can demonstrate rapid growth in the kitchen, use the chronological format. This resume format dedicates most of the page to your work history and highlights your promotions and growing techniques, responsibilities and accomplishments.
If you have years of culinary skills and experience but little formal experience, bounced between culinary styles or want to rejoin the workplace after an extended leave. In that case, you can choose the skills-based functional format to showcase your variety of abilities.
A combination layout works best for those who want to showcase the best of both their work history and skill set. This format works best if you have plenty of academic or practical culinary training but only three to five years of professional experience.
To learn more about these three formats' unique strengths and weaknesses, visit our resume formats guide. You can read up on additional employment circumstances that might benefit from one over the other three.
Chronological

Functional

Combination
How to Write Your Resume With Examples
Creating a resume is similar to serving the perfect dish at your restaurant. It is not just about adding the right ingredients –– it's about picking the ideal skills and pairing them with complementary experience to create an appealing platter of accomplishments. Here are a few tips that we have come up with from years of experience writing resumes that should help you craft the perfect resume.
1. Determine the introduction for your resume.
Depending on what you want to communicate, you can open your resume with a summary statement or a career objective. For example, if you are applying for the executive chef position with work experience in the field, we recommend using a summary statement. It highlights one or two core competencies you hold related to the needs of an open job.
However, if you are a junior chef working your way up the ladder, you should add a career objective to the headline. The objective statement should include the certifications, skills and supplementary information that help you stand out.
Let's compare examples of a poor career objective versus an excellent career objective to help you mold your opening paragraph.
Poor example:
"I am a passionate executive chef with three months of experience in a professional kitchen. I know how to manage the budget and can keep up with the inventory needs. In addition, I can learn on the job to create better dishes."
This example covers some relevant skills and goals but is vague. The job seeker doesn't specify how large a budget they helped manage or how involved they were in ordering and maintaining the inventory.
A better example would be the one below:
Good example:
"A passionate and ACF certified executive chef with eight years of culinary experience in top-rated and professional kitchens globally. Recognized for dishing out creative recipes, specializing in French-fusion and Swedish cuisine, mise en place and overseeing kitchen management to improve the experience."
The above example is great because it showcases confidence in your abilities and gives a quick overview of your experience to the prospective employer. By adding insider terms such as professional kitchen, budgeted kitchen management and mise en place, you showcase your expertise in this field, increasing your chances of getting hired.
If you opt for a summary statement, review the following detailed executive chef example to see how your fellow job seekers frame their culinary wins:
"Ambitious executive chef with 12 years of hands-on experience in the food and beverage industry. Excellent leadership abilities and communication skills and the capability to manage a 20-member team. Adept at interacting with customers and understanding their taste, which led to increasing customer loyalty by 18%."
2. List out industry-relevant skills.
The way you showcase your skills also depends on the resume format you have chosen. It is essential to add the skills section to your resume to show your competency and get a competitive advantage.
If you opted for the chronological or combination resume, you'll add the skills in a bulleted list format. Add the skills relevant to the industry and the particular job profile. For example, it would help if you added at least six to eight interpersonal skills along with technical skills. You should also try to add these skills to your summary statement.
If you have opted for the chronological format, you can add them as bullet points. For the functional layout, you will need to expand on these skills. Adding numbers to the skills can also help you understand how you implemented them in the real world.
Here's how you can elaborate on the skills in the functional format.
Skills
Leadership
Exceptional team-building skills. Hired and mentored 20+ team members in the kitchen.
Managing, assigning and supervising the work shifts and stations for line cooks and the kitchen crew.
Adept with the latest technology and software solutions such as kitchen automation and POS systems to expedite operations and manage the kitchen inventory.
Created a special holiday menu with seasonal ingredients that led to a 20% increase in sales.
This showcases the leadership and in-kitchen abilities of the executive chef. Adding numbers to these skills will increase your credibility and build trust in your kitchen handling capabilities.
You should ideally avoid being too generic with your skills. Instead, you should add a mix of hard, soft and technical skills that will help hiring managers know you better.
Let's take a look at some of the soft skills that are relevant for the executive chef. These soft skills throw some light on your personality and how you conduct yourself inside the kitchen.
Creative abilities to enhance the menu
Exceptional communication skills
Time management
Organizational abilities
Multitasking
Able to lead a team
Managerial abilities
Flexibility to work in any environment
Collaborate with the head chef and the junior chefs
Thinking out of the box
Hard skills are essential as they are acquired job-specific skills and knowledge. It is either received on the job or through certifications and educational qualifications. Here are some of the job-specific hard skills that you can highlight in your resume.
In-depth knowledge of the kitchen
Complete understanding of the food and hospitality industry
Knowledge of current technologies and trends
Know-how of culinary ingredients and practices
Managing the high cooking standards
Inventory management and budgeting skills
Knowledge of cooking techniques such as Al Dente, basting and batch cooking
Managing and monitoring the food portions
Research skills to understand various cuisines
Identifying improvements and implementing food preparation techniques
You can add technical skills and knowledge to your resume as an executive chef or an aspiring one. However, you should ideally learn and include a few essential specialized skills.
Inspect the kitchen equipment thoroughly regularly to ensure proper maintenance and working.
Cost analysis reports for all the inventory and machinery that are sent to the restaurant manager.
Check that food quality meets the standards defined before the dish is given to the customers.
Manage and maintain the hygiene within the kitchen to match the food and quality regulations.
3. Highlight your work experience.
List out your work experience in chronological order, starting with the most recent one. You should communicate the job title, the type of work you did, the name of the workplace and the tenure for which you worked at that place. Add a few bullet points taking the recruiter through your accomplishments and role in the workplace. Add numbers to make the description credible and competent.
We have added an example of poor work history and good work history for the resume. You will understand how to best represent your work and experience from these two examples.
Poor example:
Work History
March 2021 - Present
Executive Chef | Hopscotch Cafe | Dunedin, FL
Hired, mentored and led a team of the kitchen staff.
Created new and innovative dishes for the holiday season.
Involved with organizing the kitchen and keeping the inventory up to date.
Good example:
Work History
March 2021 - Present
Executive Chef | Hopscotch Cafe | Dunedin, FL
Exhibit leadership skills while leading a 20-member team of kitchen crew and junior staff.
Increase the visits and sales by up to 20% by creating and adding a new holiday menu using seasonal ingredients.
Use budgeting skills and inventory management capabilities to reduce operational costs by 30%.
What is so different about the two work history examples?
These tips will help in detailing your work history:
Both talk about the same skills and work experience. However, in the first one, only the work experience is mentioned. On the other hand, the second one shows how they added value to the restaurant operations and business with their skills and abilities.
Employers are looking for people who will walk that extra mile to enhance the customer's experience and increase the business profits.
Adding numbers or giving a detailed description of what you delivered helps strengthen the experience and makes it less vague for the recruiters.
4. Mention your educational qualifications.
A college degree and the proper certifications can help you get noticed and improve your chances of getting recruited by the top restaurants and hotels. However, you can also become an executive chef with a primary school diploma if you have the relevant experience.
You can opt for a two-year degree or a bachelor's degree in culinary arts if you want to improve your prospects. This course will take you through the right skills and techniques needed to get the job. You can also take a one-year intensive course that adds cooking techniques, food preparation and kitchen management skills to your resume.
5. Certifications, licenses and training
Learn the primary skills and required strategies to successfully manage the kitchen and operations of a restaurant, bar or other food and beverage business avenues. This certification helps you gain skills like guest service processes, supply chain management and performance management.
Learn how to manage revenue and operations to make managing a restaurant profitable. Get an in-depth understanding of revenue management, reservation handling, table management and pricing to enhance operations and make the business profitable.
Culinary & Restaurant Management Certificate
Learn all about fine dining, preparing fresh food for take-away and catering from experts with the help of this course.
Attain culinary excellence and knowledge in all aspects of restaurant operations to ace your job and get promoted faster.
Free Downloadable Resume Templates for Executive Chefs
If you are struggling to create your resume, you can use the free downloadable executive chef resume templates to get started. Customize the template by replacing the filler text with your content. You can even customize the formatting to suit your requirements.
FAQ
Updated: June 29, 2022
What qualifications do you need to become an executive chef?
Along with a degree in culinary arts, executive chefs need to hold in-depth knowledge of the food industry and stay abreast with the current trends. In addition, employers expect executive chefs to have multi-tasking abilities, time management and organizational skills, along with budgeting dexterity. It is important to showcase creativity in food preparation, too.
What are some of the responsibilities of the executive chef?
The following are some of the work that the executive chef is expected to do:
Plan the menu and direct the junior chefs and other staff members to prepare the food
Ensure the food meets the food regulations and standards
Supervise all the activities carried out by the staff inside the kitchen
Manage the inventory, check the availability of supplies and prepare the list of requisite items
Hire the key staff for the kitchen and manage the duties to properly run a kitchen
How can an executive chef stand out?
For executive chefs to stand out, they need to stay updated on the latest trends in the restaurant industry. Additionally, they should be able to develop unique culinary techniques. A robust educational foundation in baking and culinary arts will stand in good stead to create your own space in the industry.