Kitchen Manager Resumes | Free Downloadable Templates, Examples & Guide
Use This Template
Featured In:
Table of Contents
Here are more resources that can help you
Kitchen managers provide guidance, ensure safety and hygiene compliance and supervise the activities of the restaurant kitchen and its staff daily. Our practical writing guide, paired with kitchen manager resume examples and downloadable templates, can help teach you how to market your skills to potential employers.
Kitchen Manager Resume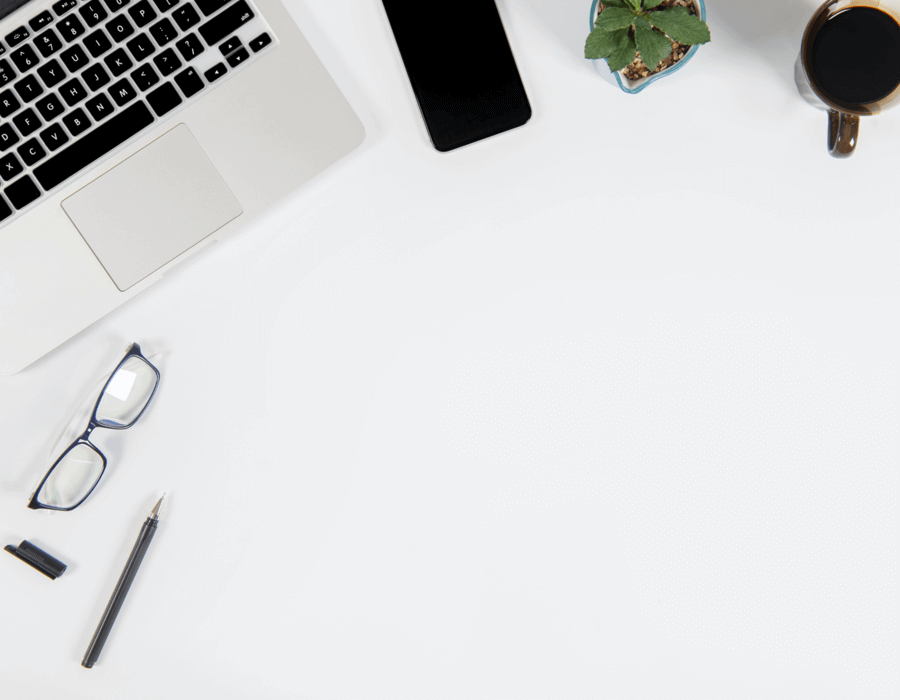 Kitchen Manager Resume
This kitchen manager resume example follows the most well-known resume format –– the chronological –– to demonstrate career growth and increasing managerial responsibilities.

To effectively summarize your hirable qualifications, your resume needs to include the following information:

Your details including name, email address, phone number and residential address.
A professional summary or career objective introducing yourself as the best candidate.
A comprehensive work history section describing your previous experiences, accomplishments and ongoing promotions to senior leadership roles in either front or back of the house.
A skill section highlighting your hard, soft and technical skills related to kitchen staff management, inventory, budgeting and kitchen management.
An educational section to list your academic qualifications.
An additional section to display your certifications, licenses and awards or any special training.
Free Downloadable Resume Templates
Classic Elegance

Column Mix
Prepare to Write Your Resume
To avoid missing important information and increase your employment odds, compile some of this information crucial for casting you as an ideal kitchen manager:
Scan the job description and focus on the skills that the recruiters specifically request. For example, a managerial role needs to demonstrate time management and staff leadership skills as well as health and safety knowledge. Showcasing both collaborative and technical skills can get you noticed by employers.
Employers usually use applicant tracking systems (ATS) to find the ideal candidate(s). To achieve a good ranking with this system, avoid grammatical errors and match keywords from the job advertisement with your skills.
Another excellent way to stand out as an ideal candidate is highlighting achievements in previous work experiences — mention culinary awards, media accolades or any special recognitions you received.
Since recruiters review your resume, avoid repeating generic terms and phrases like "leader" or "sincere." Use action verbs and detailed descriptions to explain your experience.
Use career-specific resume examples to understand how a well-prepared resume looks to help you highlight your experience, skills and achievements.
Choose the Right Resume Format
One of the initial things for preparing a resume is selecting an ideal resume format. A resume format highlights your strengths, skills while masking weaknesses. Depending on your level of experience, you may choose between a chronological, functional or combination resume.
If you have over ten years of uninterrupted experience, the ideal choice is a chronological resume. This format showcases your work history and promotions from entry-level kitchen staff to team lead.
If you have changed jobs or have had gaps in your career, a functional format is better. This format emphasizes your skills and qualifications rather than experience.
Choose the combination resume format if you started at an entry-level position and garnered up to three years of experience. This format combines your skills and expertise to lend a more balanced and effective touch to your resume.
Go through our resume formats guide if you need more information on each type of resume and when to use them.
Chronological

Functional

Combination
How to Write Your Resume With Examples
Through this step-by-step guide, filled with examples and tips, we will begin writing a professional resume that will awe recruiters.
1. Select an appropriate opening statement for your resume.
The first thing that draws employers' attention is your resume's opening statement. Based on your experience level, you can use either a career objective or a summary statement.
As a professional and experienced kitchen manager, you can provide a summary statement to highlight your lengthy career and the goals you have met in the industry. On the other hand, if you are an entry-level culinary professional, a career objective would be ideal for focusing on your skills and career goals.
Here are two examples of career objectives for your reference:
Poor example:
"Experienced and dedicated kitchen manager looking forward to proving my culinary skills at your renowned restaurant."
Although this opening statement uses the words 'experienced' and 'dedicated,' it fails to create an impression since it doesn't mention or give an idea about what the candidate can bring to the table.
Good example:
"A professional and skilled kitchen manager with over 10 years experience in supervising and managing food as well as staff. Has worked with renowned restaurants, including the three-star Michelin restaurant Chef's Table at Brooklyn Fare."
This career objective is apt because the applicant:
Mentions their years of experience and professional skills.
States previous work experiences in various well-known restaurants, including a three-star Michelin one.
If you decide to use a summary statement instead here are a few tips to keep in mind::
Mention your years of experience or focus on your skills if you are an entry-level professional.
State or give an idea about previous experiences relevant to the job description.
Mention your professional highlights or any accolades to enhance your credibility.
You can review this sample summary statement and strategically create your own:
"Dynamic and hospitality-focused professional kitchen manager with over two years of experience. Is thorough with kitchen health and safety regulations and a great communicator and organizer. Experienced in supervising and ordering materials and supplies, based on demand."
2. Establish and categorize your skills.
The skills section must display your abilities for the role and convey reasons to hire you to employers. You need to mention a minimum of six to eight skills in this section in a bulleted list. Alternatively, you can add more skills in different resume sections, such as the summary or work history.
While chronological and combination resumes resort to listing skills, functional resumes expand upon them in various sections. You can list the skill first and then use a few bullet points to elaborate on how you implemented it in your career path.
Here is an example of a functional resume's skills section entry:
Skills
Management
Coordinated tasks of cooking staff to ensure at least 60% food cost-effectivity.
Ensured cleanliness and orderliness of the kitchen on a daily basis.
Maintained cost reports on a weekly and monthly basis.
You need to ensure that the skills you've already mentioned on your resume aren't repeated in other sections and are balanced between hard, soft and technical skills.
Soft skills are the skills associated with your personality that help you work in an organization and interact with people. The following soft skills can help you stand out for the role of a kitchen manager:
Detail-oriented
Collaborative skills
Multitasking
Time management and scheduling
Communication skills
Problem-solving
Creative thinking
Ability to work under pressure
Flexibility
Deadline management
Hard skillsare developed through training and experience while working on your job. As a kitchen manager, hard skills would include:
Restaurant management
Culinary skills
Inventory management
Knowledge of restaurant regulations
Knowledge of POS system
Supervision
Task delegation
Supply chain management
Regulatory compliance
Budgeting
Technical skills refer to your knowledge and ability to work with tools and software used in your industry. Here are some useful technical skills for a kitchen manager.
Knowledge of Microsoft Office, including Word, Excel and PowerPoint.
Proficient with POS systems and digital payment systems such as UPI.
Technical knowledge of hospitality guidelines and regulations.
Supervise food prep and assembly.
If you'd like to see how your fellow kitchen managers market their skills, you can unlock data-driven examples and pre-written resume templates with our new Resume Builder. We frequently update our library of job titles with tailored skills to help keep your resume up to date.
3. Highlight your past work experience.
Your work history section lists the jobs you held before applying for the current role. Ensure that your latest work experience is listed at the start of the list and then sequentially in reverse order. Each entry in the section must contain the job title, company name, location and employment duration. Explain your most impressive achievements and tasks in bullet list format.
To better understand how to write this section, here are two examples of work history sections:
Poor example:
Work History
September 2018 - Current
Kitchen Manager | The Cheesecake Factory | Palm Beach, FL
Oversaw food preparation
Monitored inventory levels
Organized food orders
This work history example offers a short glimpse of your past experiences but not on the amount of food preparation, entrees served, inventory ordered and maintained or an explanation of the candidate's job role and knowledge.
Good example:
Work History
September 2018 - Current
Kitchen Manager | The Cheesecake Factory | Palm Beach, FL
Oversaw over 1000 dishes daily, including food preparation methods and garnishing to ensure it was presented acceptably.
Monitored inventory levels and also performed inventory evaluations on a weekly and monthly basis.
Organized and supervised food order deliveries for 150 events.
This work history example is a better version of the previous one since it describes the candidate's previous roles in detail and focuses on their displayed skills.
Here are some additional tips to help you strengthen your resume's work history:
Provide examples of previous tasks and accomplishments to display your abilities to recruiters.
Mention measurable goals such as how many assignments/orders you have delivered or achieved a profit margin based on inventory stock management. You can make your application more robust by having diverse experiences.
Make use of keywords from the job description that aptly define your skills and add them to your resume.
4. Adding your contact details, education and additional sections as per requirements would complete your resume.
Education
This academic-focused section isn't limited to formal high school or college degrees. Some of the specialty degrees you can acquire as a kitchen manager include:
BA in Business and Management
BS in Food Science
BS in Hospitality Management
Certifications in food safety, management, or culinary arts.
These qualifications on your resume can help boost your chances of getting hired. This information will follow this simple format in chronological order:
Name of Degree
Name of School or Program, Location
Dates Attended
As a senior leader in the kitchen, you can add up to two specialized training courses into this section. Any more, and you should consider crafting a new section dedicated to your culinary or management certifications.
Custom sections: Licenses, training and certifications
If you hold more than two certificates, let your industry knowledge shine by crafting this optional section. These are some programs you can complete to lend credibility to your kitchen manager resume:
Kitchen Management Technical Certificate
This course teaches the managerial functions that are meant for roles such as kitchen managers, deli managers or institutional food service managers.
Diploma in Professional Cookery and Kitchen Management
The certification program aims to teach students cooking skills and management principles vital for successfully managing a kitchen or food & beverage establishment.
School of Restaurant & Culinary Management
The program, designed by the Institute of Culinary Education, is for those interested in restaurant management or overseeing, expanding or owning a culinary business.
Hotel Management - F&B Cost Control & Audit Process
This course gives you the necessary insight into the tools to maintain sales and cost records, develop monitoring systems for ongoing activities, predict cost estimates and understand other different aspects of hotel cost budgeting.
ServSafe Food Safety Certification
Getting the ServSafe Manager Certification, accredited by the American National Standards Institute (ANSI), is another way of getting your kitchen manager's resume noticed by recruiters for your understanding of food safety practices.
Contact Information
Your contact information should be displayed at the top of the resume mentioning:
Your full name
Your city and state of residence
Your phone number and work email
Free Downloadable Resume Templates for Kitchen Managers
Here are some free kitchen manager templates that you can download and customize with the help of your preferred word processor. Simply replace the sample text with the required details and format it accordingly.
FAQ
What other roles do kitchen managers play besides monitoring the kitchen and ensuring compliance?
A kitchen manager not only recruits and trains kitchen employees but also assists the General Manager during the evaluation of each staff member's performance. Additionally, they help the store administration as set up by the general manager, including ordering, inventory and receiving orders.
How much do kitchen managers earn?
The salary of a kitchen manager may differ based on their work experience, skills, location or gender.
According to PayScale.com, the average salary of an entry-level kitchen manager with less than one year of experience is approximately $43,800. For a mid-level kitchen manager having five to nine years of experience, the average salary is approximately $48,560, while for an experienced kitchen manager with 10-19 years of experience, it is $49,870.
What is a good summary statement for a kitchen manager?
A good summary statement provides an overview of your work experience and outlines what recruiters can expect from you. Briefly stating your responsibilities and achievements can go a long way in helping recruiters find you as the ideal candidate.
A summary statement for a kitchen manager might state, "Professional and dedicated kitchen manager with over five years of experience efficiently managing inventory, food handling and sanitation safety. Proven track record of proficiently maintaining weekly and monthly cost reports and organizing food orders."