Featured In:
Table of Contents
Here are more resources that can help you
For a line cook, the essential quality to possess is communicating effectively and having a rhythm in managing work efficiently. If you can fulfill the role, you need a resume that puts all your abilities into words.
Line Cook Resume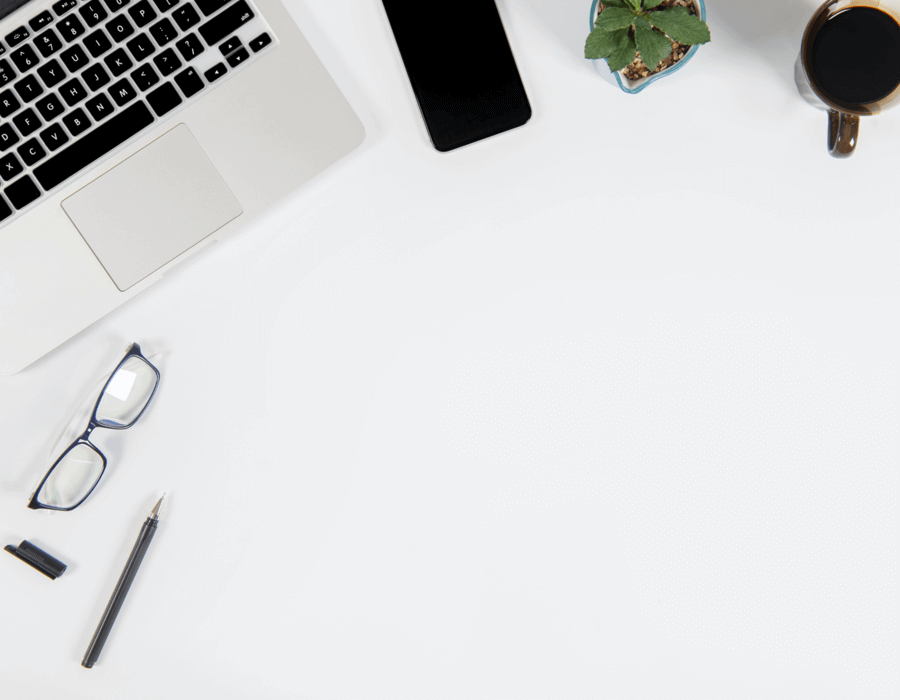 Line Cook Resume
Your line cook resume will include these five mandatory sections:

Contact Information: Every resume begins with your name, location, contact number and email address, along with links to your website, if applicable.
Summary Statement: You will find an opening statement section to communicate your professional skills, experience and endeavors.
Work History: A section that lists all your past kitchen and related work experiences from the newest to the oldest. Make sure to include numbers to support your accomplishments.
Skills: A skills section to list around six to eight skills. Provide a balanced amount of soft, hard and technical skills related to your culinary accomplishments.
Education: Your education section sits at the bottom of the resume. List the qualifications from the newest to the oldest.

Your resume may also include the following optional section, but only if you hold two or more training courses or certifications related to running and maintaining a kitchen or prep line.

Certifications: You can add a special section if you want to highlight related credentials.
Free Downloadable Resume Templates
Prepare to Write Your Resume
An effective line cook resume needs patience, preparation and careful research. Here's a list of important information and tips to help you gather all your professional information to share on your resume.
The first step is to thoroughly research the job requirements — responsibilities, skills and qualifications. Dig through your professional experience to find duties and accomplishments directly related to each role. For example, if they require a candidate familiar with vegan prep work, you can mention your familiarity with nut-based cheese and dairy alternatives.
When you add your skills, make sure they match the requirements. To impress the employers, include keywords from the job description, such as "excellent verbal communication" and "ability to work in a fast-paced environment." Adding keywords from the job description can make it easier for recruitment tools like an applicant tracking system (ATS) to scan your resume for the role.
While writing your work history section, mention challenges you have faced and resolved, along with relevant work experiences. Add numbers to elevate your accomplishments.
Use professional fonts and be consistent with the text size, spacings and formatting. Once you are done writing, you can use a spelling and grammar checking tool.
If you want to explore more such tips to create the perfect resume for your next job application, go through our various Resume Examples today!
Choose the Right Resume Format
You can organize your line cook resume in one of three resume formats: chronological, combination, and functional. These three formats are designed to highlight hiring strengths like skills or promotions while downplaying potential red flags like an entry-level experience or job-hopping.
The chronological format is the most common of the three. This format's work history dominates the page, focuses on your duties and accomplishments, and makes it easy for hiring managers to review and identify steady employment and job growth. Use this resume if you have 10 or more years of experience.
The functional format is also known as the skills-based resume and uses dedicated sections to highlight accomplishments related to skills, no previous employment. We recommend this format if you've been plagued with short-term jobs caused by frequent restaurant closures, layoffs, or the need to relocate because it offers the least information about your formal experience and focuses more on your hirable skills.
The combination format focuses on two important things — work experience and skills, which is a perfect approach for midlevel professionals, recent graduates with little work experience, or career changers. Use this if you have a few years of kitchen experience but plenty of formal culinary training.
If you would like to gather more information about resume formats and how you can ace each of them, go through our Resume Formats Guide.
Chronological

Functional

Combination
How to Write Your Resume With Examples
Your resume will decide the future of your career, so it should reflect your professionalism, skills and endeavors effectively. To create such a resume, you will need proper guidance, which is precisely what we offer.
This section will guide you through four essential steps to creating a successful resume.
1. A brief and impressive opening statement.
The first step is a personal pitch. Give a succinct introduction to what you have to offer, what you have to achieve and why you are suitable for the job. This is a great way to gain the confidence of the hiring managers before they go through your skills and work experience.
There are two kinds of statements: a summary statement and a career objective. We strongly recommend that you use a modern summary statement: these introductions are designed to focus on your years of relevant experience and what you can offer a potential employer. The career objective focuses on what skills you can gain from an employer and is slightly outdated, but you can use it if you're a first-time job seeker, switching careers or changing your culinary interests.
If you are looking for ways to write a great career objective, read the examples below:
Poor example:
"I am looking for the opportunity to work as a line cook at your restaurant. I would be thrilled to work at one of the best restaurants in the city. I am efficient and believe I am suitable for the role."
This is an example of what not to write as a career objective. This example sounds self-focused and lacks any information about the candidate's skills or professionalism.
Good example:
"Seeking a position at your restaurant as a line cook to increase serviceability with my excellent organizational and communication skills. Reliable cook with more than two years of experience in a kitchen extremely eager to develop my skill set by working with other team members in a fast-paced environment."
You will find three important points in this career objective:
The candidate expressed their hope to gain skills.
Sharing collaborative skills that service a bustling kitchen environment.
A brief introduction to how the position will benefit them professionally.
If you're an experienced line cook and opt to write a summary statement, follow these resume writing tips:
Introduce yourself with two to three skills that can position you as a great candidate for a job.
Briefly mention your work experience and in which particular areas, such as maintaining and cleaning cooking stations.
Add numbers to your accomplishments to prove your credibility further, such as the number of dishes prepared.
Here's a summary statement for a line cook for your reference:
"An active line cook with exceptional organizational and cooking skills. Experienced in preparing more than 30 items daily and skilled in sauteing, roasting, grilling and entree preparation. Dedicated to creating an efficient and smooth working environment to increase restaurant productivity and reduce individual pressure. Great team player and motivator."
2. Your skills set — an effective communicator.
A candidate's expertise and capabilities to perform a particular task will be a decisive factor besides work experience in any job application. You can also polish these skills with time through social interaction or specific job-related duties and training. Every resume should have a good amount of soft, hard and technical skills.
In your skills section, list six to eight of your relevant skills. If you have chosen a functional format, you will find a section to expand your skills through tasks and accomplishments.
Let's check out how you can effectively communicate yourself as a skilled candidate using a functional format:
Skills
Quality Assurance
Checked more than 80 dishes daily to ensure good portion and quality before serving customers.
Managed and looked over kitchen stock to check product freshness regularly and reduced wastage by 10%.
Used seasonal and fresh ingredients in all the recipes to ensure quality food items.
Here, the candidate elaborated on their quality assurance skill by mentioning duties and accomplishments, elevated by numbers.
Let us now talk about soft, hard and technical skills.
An individual's personality trait, working mindset and demeanor can be listed under soft skills. A few common soft skills that are useful in the kitchen are communicative and organizational abilities. If you want a line cook job, try to feature some of these soft skills:
Ability to communicate with team members
Organizational skills
Calm disposition
Ability to multitask
Ability to work under pressure
Conflict resolution
Flexibility with working hours
Adaptability
Mentorship
Teamwork
Capabilities or skills that are relevant to a particular position or role are called hard skills. Hard skills determine how well one can perform a task to obtain the best results. These are the few hard skills every line cook is recommended to have:
Food preparation and processing
Maintaining cleanliness and hygiene
Reduce food wastage
Managing different cooking stations
Quality and quantity control
Food presentation
Customer service
Creating new recipes
Maintaining kitchen instructions for smooth functioning
Knowledge of different types of kitchen tools
As businesses shift toward computerized management and inventory systems, understanding how to run commonly used culinary software can help boost your line cook resume. With soft and hard skills, hone your technical skills for your next job application for the line cook position.
Content management system to promote your work, i.e., WordPress.
Employee scheduling software, i.e., Shiftbase, QuickBooks Time.
Order and delivery, i.e., UberEats, Grubhub.
Inventory management, i.e., Winnow.
Foodservice management, i.e., Foodservice Suite.
To look for more such job-related skills, visit our Resume Builder today.
3. A well-written work history section goes a long way.
Let's talk about the work history section, which is probably the most crucial part of your resume. A well-written work history section can play an essential role in deciding whether you are suitable for your desired position. The basic rule is to include your relevant job title, name and location of the workplace, and years of employment. Under each job title, you will include tasks and responsibilities in a bulleted format. But what more can you have to excel from the rest? Add achievements backed with numbers!
While recruiters are interested to know what responsibilities you have managed, they are also keen to know about your accomplishments at work.
Let's understand how to execute this section through the two examples given below:
Poor example:
Work History
February 2018 - Current
Line Cook | Gran Cocina | Dallas, TX
Prepared dishes for customers daily with utmost care.
Maintained and stocked the kitchen inventory.
Assisted in achieving maximum productivity.
Strong example:
Work History
February 2018 - Current
Line Cook | Gran Cocina | Dallas, TX
Prepare more than 60 dishes a day with skillful grilling, frying, sauteing and roasting techniques.
Control and stocked the kitchen inventory to maintain fresh products and avoid waste.
Assist in achieving maximum productivity by keeping workstations easily accessible.
A good example includes more details of the kinds of tasks fulfilled by the candidate in their previous role. Including numbers in the tasks elevates the chances of being hired.
A few tips to remember while writing your work history section:
Ensure only to add job titles relevant to the job description. While writing your work history section, remember to keep it brief and comprehensive.
With tasks, add achievements, such as increasing productivity or reducing food waste by six percent. These achievements help employers to have a clearer picture of your professional capabilities.
Try to add keywords from the job description to show that you understand the requirements and have the skills to fulfill the position.
4. Add an education section, put your certificates together and complete with your contact information.
Education
Under the education section, you will include your educational details in reverse-chronological order. Each entry should contain the name of your degree, course, institution and dates attended. If you want to focus on any particular achievement, add a note below it. While hiring managers do not bother about grades, you may add them if you would like to enhance your qualification.
For a line cook, the minimum requirement is a high school diploma but a degree in culinary arts is preferred in most restaurants. However, line cooks gain experience through practical training and performing tasks under supervision.
Certifications, Licenses and Custom Sections
If you have earned several certifications in the culinary arts, you can add a section to put those on display.
A few certifications we recommend to every line cook:
This certification is a great choice if you want to acquire basic culinary skills, different techniques, and cooking standards.
Learn everything about Thai cuisine and cooking through this certificate course requires no prerequisite knowledge.
Maintaining health and nutrition with taste is absolutely essential for a culinary professional. Check out this fantastic course today to learn more.
Menu Optimization For Restaurants
If you want to learn the fundamentals of food cost calculation, menu mix, profit margins and many more, this certificate course is a good option.
A few more related courses for line cooks are:
Cooking plant-based meals
Food safety and hygiene
Cost control
Fire safety and prevention
Contact Information
Complete your resume with your name, location, contact number and professional email address.
Free Downloadable Resume Templates for Line Cooks
We dove into our templates library and chose the best templates to elevate your line cook resume.
FAQ
Updated: July 11, 2022
What are the top three skills of a line cook?
To get noticed by the hiring managers, a line cook needs to have a wide range of skills and an extensive knowledge of various techniques and tools. Here are the top three skills to feature on a line cook resume:
Kitchen equipment knowledge
Food preparation and plating
Teamwork and collaboration in fast-paced environments
How can a line cook stand out?
To stand out among other candidates, use your resume to paint a picture of how efficiently and smoothly your kitchen operates. Mention how you managed sophisticated equipment, mastered various cooking techniques and provided a foundation for extreme customer satisfaction.
What is a good objective statement for a line cook?
When writing your resume, the objective statement is an excellent way to hold the attention of the hiring managers. As an applicant, you should understand the job requirements, how you can fulfill those and what you can achieve from the role.
"Dedicated line cook bringing over two years of experience in preparing quality dishes and maintaining kitchen stock with excellent time management and organizational skills. Looking for a new line cook position at your restaurant to continue growing and developing recipes. Ability to follow instructions, multitask and delegate duties effectively."