Featured In:
Table of Contents
Here are more resources that can help you
To successfully apply to a prep cook position, you need a resume with the same detail and diligence you put into your daily prep. With our step-by-step resume tips, prep cook resume examples and free downloadable templates, you can prep your application to perfection by focusing on your kitchen organizing skills and your readiness to handle a fast-paced environment.
Prep Cook Resume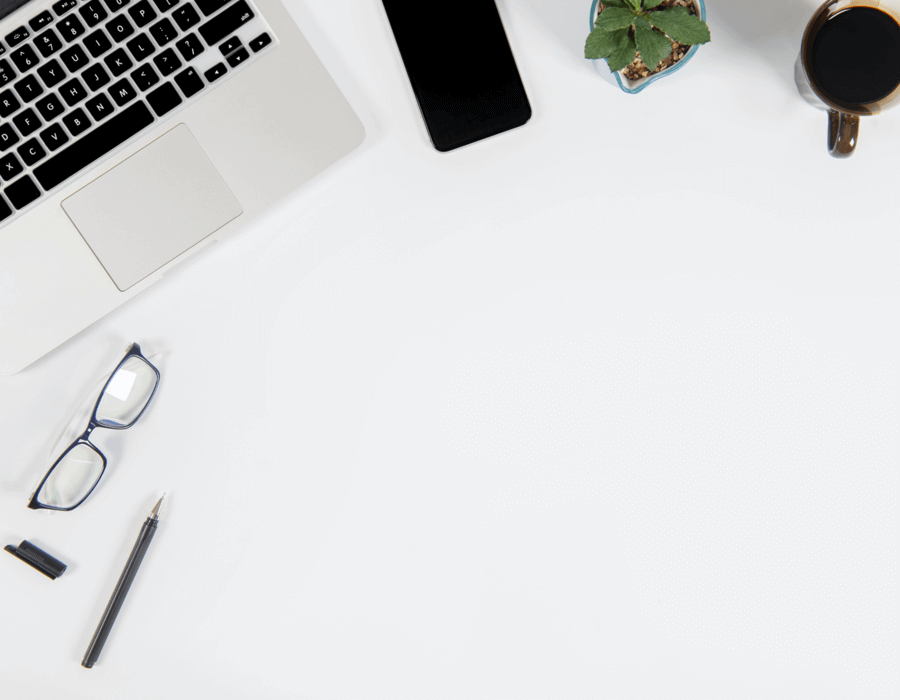 Prep Cook Resume
As you can see from this prep cook resume sample, Noel Morales outlines his career progression and culinary expertise. Use this example to see how fellow job seekers highlight their formal training and hands-on kitchen prep experience to impress hiring managers.

Your resume will break this information into the following sections:

Contact Information: The top section with the necessary personal information such as your name, email, LinkedIn profile, phone number and location.
Summary Statement or Objective Statement: An introduction that quickly summarizes your culinary competencies and how they relate to an open job's need or to your career growth.
Work History: Your career timeline that traces your previous job positions and responsibilities.
Skills: A short, bulleted section that lists out your cooking skills and related abilities.
Education: An education section with your academic degrees, training certifications or similar information.
Customized Sections: These optional additions can be added to a standard resume to showcase job-relevant certifications such as food handling safety certifications or awards like positive reviews or media mentions.

These free resume templates perfectly suit your needs for a prep cook position.
Free Downloadable Resume Templates
Prepare to Write Your Resume
Just as you prep the kitchen for the chef to take over, you need to prep yourself before resume writing. Try these suggestions and ready yourself for the task ahead:
Read the job description for the cook's position you are aiming for. Find out the required skills, expected duties and eligibility from the job advertisement. Note these down on a paper or a word document to ensure your resume reflects both your skills and the needs of the job.
Customize your resume by including the skills and keywords from the job description, making it applicant tracking system (ATS) friendly. Recruiters rely on ATS to rank candidates by scanning their resumes for keywords, phrases and terms pulled from the job advertisements. Low-match resumes are automatically deleted from consideration.
Once you spot a position you qualify for, research the restaurant or employer, their culinary specialties and identify your potential prep cook's role.
Create a dedicated folder to save your most recent base resume along with any relevant information. This can include job-related degrees, diplomas or certificates, culinary certifications or cooking courses and references from previous restaurants.
Recommendation letters from your former chef, manager or culinary mentor can be helpful in case you have little to no experience. For instance, a recommendation letter from a chef praising your chopping speed and accuracy can increase your hiring chances.
Go with an easy and readable font for your resume. Look out for spelling mistakes, inaccuracies, writing errors and uneven designs negatively impacting your resume.
Study and compare our resume examples for better inspirational ideas to build your prep cook's resume.
Choose the Right Resume Format
The next crucial step in your resume-building journey is choosing the right resume format. The three main resume formats can play up strengths such as lengthy work history or multiple skill sets and downplay weaknesses like work gaps or frequent job changes.
These factors come into play when picking a format from chronological, combination and functional. These tips may help you identify the appropriate one in your case:
Pick the chronological format if you have a steady and long career. Choose this format if you have over a decade of back-to-back kitchen experience. This format highlights your work history or kitchen promotions and is beneficial if you're applying to a luxury restaurant or senior position.
Pick the functional format when applying for an entry-level prep cook position, a part-time role or have gaps in your career. This format has a small work history section and focuses on your grouped skill sets such as prep work, food storage and handling and collaboration skills, making this format ideal for entry-level candidates and people rejoining the workforce.
Pick the combination format when applying for a promotion or a promising position, like moving from a small, generalized restaurant to a renowned specialty restaurant. This format is perfect for candidates who have more than three years of experience looking for a promotion or want to switch industries.
Still confused about which format to go with? Rest assured, our resume formats guide will provide further clarity on resume formats and assist you in reaching a decision.
Chronological

Functional

Combination
How to Write Your Resume With Examples
Now let's start writing your resume in the format you've chosen with our step-by-step suggestions and recommendations.
1. Start with your introduction.
Begin with your introduction by filling out your contact information. Ensure the accuracy of the following details are written in your header:
Your full name
Email address, LinkedIn information and phone number
Your location, the city and state you currently reside in
2. Write a strong opening statement.
An impactful opening statement helps pitch your top culinary strengths to a recruiter. Your opening statement can be approached in two forms, using a summary statement or a career objective. The choice depends on factors like:
The type of applied position.
Your level of experience.
If you're trying to change your career.
If you have a few years of experience and professional accomplishments under your belt, open your prep cook resume with a summary statement. A summary statement is the better option, since it introduces one or two of your professional strengths and that ties in directly with a specific job advertisement.
However, if you're a newcomer to kitchen prep work, you should opt to write an objective statement. An objective statement highlights your career goals while expressing your general understanding of culinary needs. Use this if you fall under these job-seeking circumstances:
Starting your professional career.
If you have entry-level experience.
When you're resuming work after a long break.
You can use the following summary statement example to tailor your prep cook resume.
Prep Cook Summary Statement Example:
"Seasoned professional offering 11 years of experience in food service. Proficient in preparing and serving food compliant with predefined portion control procedures. Well-versed in protocols for kitchen safety and sanitary preparation of food items."
This summary statement projects the skills and eligibility gained through eleven years of exposure in the food service industry.
Try these tips to write your summary statement:
Incorporate one or two skills that mirror the needs of a specific open job, such as your years of experience or prep speed.
Use data or numbers to quantify your career success and achievements, such as maintaining or improving health grade rankings.
Include one or two food-related certifications to boost your prep cook resume.
Ensure your summary statement is brief and informative. Don't overcrowd your statement with keywords –– pick one or two keywords that relate to your showcased skills.
Prep Cook Objective Statement Example:
"Hardworking and trained prep cook with a working knowledge of a brigade-style kitchen, seeking a job in your restaurant. Looking for an opportunity to enhance my skills and grow into a line cook role."
If you choose to write an objective statement, follow this formula. Remember to mention relevant culinary skills that benefit an employer alongside your career ambitions.
3. Display your skill set.
Your skills assert your ability and competence as a prep cook. The skills section in your resume underlines your diverse skill set (six to eight) acquired through education, training and professional exposure.
The resume format determines the nature of the skills section.
If you opt for the popular chronological or combination format, your skills section will follow this simple layout:
Sample Prep Cook Resume Skills Section:
Skills
Ingredient preparation
Cooking
Food processing
Efficient multitasking
Deep frying
Clerical
Responsible
The functional format will include this same simple, bulleted list and it will also have a separate and detailed section that breaks down three or more skills based on related abilities or accomplishments. You can see one sample entry of this below:
Functional Prep Cook Resume Resume Example:
Professional Skills
Basic Culinary Skills
Washed, peeled and chopped vegetables, meats and fruits.
Made burgers, sandwiches, fries, deep-fried chicken and more.
Produced 130 gallons of soup per day using steam kettles.
While displaying your skills on the resume, it's recommended to include a collection of soft, hard and technical skills to unravel the range of your ability. We have developed a list of skills that may help you.
Soft skills refer to your personality traits that dictate your communication with peers, chefs, customers, managers and other staff. You can include these soft skills your prep cook resume:
Attentive listener
Reliable
Adaptive to kitchen needs
Multitasking ability
Detail-oriented
Good communicator
Quick learner
Thrives under pressure
Social and outgoing
Driven to learn new things
Hard skills refer to your learned practical abilities as a prep cook supporting your performance. These hard skills can be included on your resume:
Kitchen sanitization
Kitchen organization
Recipe implementation
Kitchen tools literacy
Menu knowledge
Ingredients and food preparation knowledge
Health code literacy
Safety management
Restocking and checking ingredients
Measuring and portioning
Technical skills refer to your ability to handle the technologically inclined tools that aid your role as a prep cook. These technical skills can be included on your resume:
Proficient in inventory management software, i.e., lightspeed, KeepStock
Computer, laptop or tablet utility to pull up digital menus and recipe
Food delivery apps utilities.i.e., UberEats or foodpanda
MS Office and PDF reader proficiency in reading reports
For more job-specific skills, check out our resume builder.
4. Document your work history
Your work history informs the employer about your professional trajectory and progression. Record your work-related triumphs, various jobs you had and your professional skills under the work history section.
Your work history section should include these details:
A list of various job titles you've undertaken, in reverse chronological order.
Mention the job title, company's name, location, employment period and job description for each entry.
Your job description should emphasize the various achievements and accomplishments in the workplace. Remember to prioritize any experience that reflects the prep cook job advertisement.
We crafted a sample prep cook work history for chronological and combination resumes to show how your information should look:
Work History
November 2015 - Current
Head Prep Chef | Lou doe's | Navarre, FL
Maintain a well-organized mise en place to keep work consistent.
Plan and direct a high-volume of food preparation in a fast-paced environment.
Assist three other chefs with ingredients prepared in support of recipes designed by the head chef.
This example reveals how to document your job description under a title. The role of head prep cook is expressed in three points highlighting the skills and responsibilities of the candidate.
Incorporate these tips while building your work history:
Include numeric data in your work history to promote your professional accomplishments and achievements. You may write phrases like "Cooked and served 32 menu items, including seafood and red meat."
Describe, in concise statements, how you utilized the skills highlighted in the job advertisement to tailor your resume according to the applied role.
Edit out irrelevant job titles from your resume not in line with the applied position.
5. Talk about your qualifications.
Education
Your education section summarizes your academic background by mentioning the formal degrees or diplomas you earned. A prep cook can get away with a high school diploma as long as your skills in handling the kitchen and practical experience carry more weight. There are no formal education requirements for this position but you should add any and all culinary courses or training that you completed in this career path in either this section or the specialized certification section below.
You may rely on these tips to build this section:
List all the degrees and diplomas in your possession, starting with your highest degree.
Include these details along with each entry:

Name of the degree or diploma
University/College/ School awarding the degree
Graduating year
Location of the university/college/school

Add one or two certificates uplifting your role.
6. Certifications, Licenses and Custom Sections
You may create additional sections to display your certificates, licenses or awards to underline your eligibility. These certificates may help you ramp up your resume:
The American Hotel and Lodging Educational Institute awards this certification for training individuals in performing key tasks required in the food service industry.
The American Culinary Federation awards this certificate and it's beneficial for entry-level positions as a cook in the food service sector.
Food Protection Manager Certification
ServSafe, a nationally recognized institute, awards this certificate in food safety training.
Certified Nutrition Specialist
This certificate gives you an edge and proves your knowledge to incorporate food nutrition.
If you are looking to advance in your career, these courses or specializations may help your case:
A Degree in Baking and Pastry Arts can make you a certified baker.
A Degree in Culinary Arts can make you a chef, a sous chef or a pastry chef.
A Business Management degree can land you managerial positions like a general manager or a restaurant manager.
A degree in Marketing and Finance can help you land an assistant restaurant manager position specializing in budgeting.
Free Downloadable Resume Templates for Prep Cook
We have these free and downloadable prep cook resume templates. Pick any design to your liking and start customizing in your favorite word processor.
FAQ
Updated: July 12, 2022
What are the top three skills of a prep cook?
A prep cook plays an essential role in ensuring the kitchen environment complies with health regulatory protocols. The duties and responsibilities of prep cooks increase with their experience level and the kind of restaurant they are a part of. The three must-have skills of a prep cook, among others, include the following:
Food safety and health management
Attention to sanitation standards, promoting a healthy and clean kitchen
Knowledge of cooking tools
How can a prep cook stand out?
Your skills and kitchen handling experience add to your uniqueness. Your resume should present your best skills acquired through your years of exposure in a kitchen environment and paint a professional identity worthy of attention. For instance, including a certificate in food safety reassures the chef of the attention to detail you'd bring to your tasks.
What is a good objective statement for a prep cook?
A good objective for a prep cook reveals your career ambitions and your skills and eligibility to pursue this goal.
An objective statement for a prep cook with no experience may read, "Trained cook seeking an entry-level prep cook position in the food service industry. Certified food safety manager with kitchen organization and inventory management skills looking for an opportunity to learn and further enhance my skills."
This objective statement briefly mentions the career aspiration, the role-supporting skills and the qualification of the candidate to become a prep cook.