Restaurant Assistant Manager Resume Examples for 2023 (Template and Guide)
Use This Template
Featured In:
Table of Contents
Here are more resources that can help you
If you are applying for the role of restaurant assistant manager, you'll require a resume that briefly describes your ability to run a smooth functioning restaurant under any circumstances. Alongside this job-specific writing guide you will find examples of well-written assistant manager resumes and downloadable resume templates that will help you land that dream role you are seeking.
Restaurant Assistant Manager Resume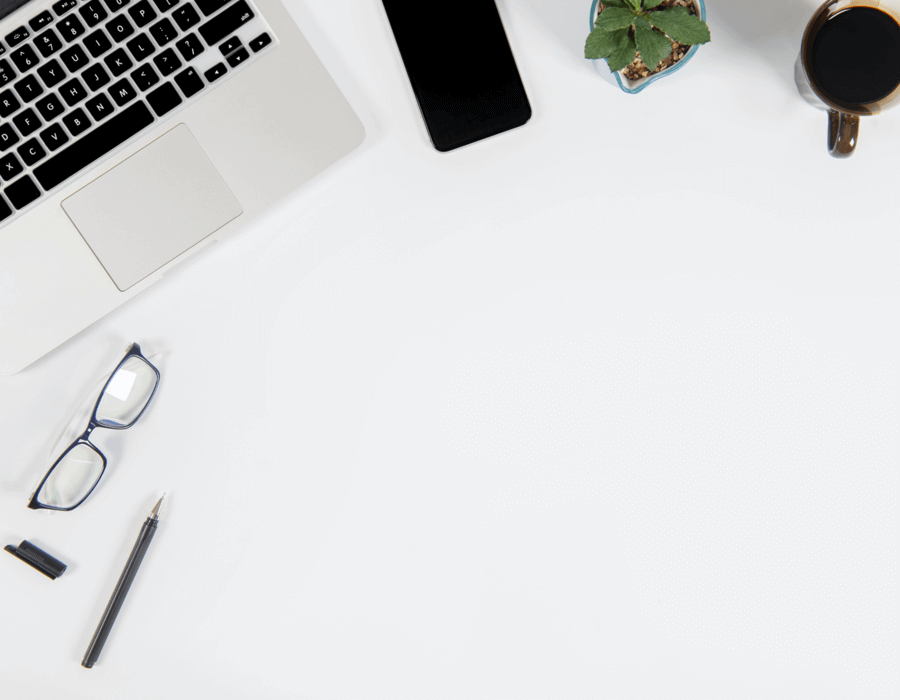 Restaurant Assistant Manager Resume
Use Hope Stanley's resume example as a starting guide to visualize and understand the kind of information an assistant manager's resume embodies.

Your resume should include the following information:

Your contact information such as your name, email ID, LinkedIn profile, official phone number and location in the header section of your resume.
Your summary statement or objective statement based on the role you are applying for.
Your career information summarized under the work history.
Your professional skill set to hold the position of assistant manager.
Your educational details, such as your formal degrees or diplomas that support your managerial experience.
A custom section for your job-related certifications, licenses or awards.
Free Downloadable Resume Templates
Background Shadow

Tied Together
Prepare to Write Your Resume
Before you jump into writing, you need to brainstorm and pool all of your skills, experience and accomplishments into a master list. This makes it easier to identify and emphasize key information for each job application. These suggestions can help you whip out a resume in no time:
Understand the requirements of the role you're applying for, such as the required skills or duties. Make note of it to ensure you incorporate the necessary information in your resume.
Customize your resume as per the applied role. Mention the skills in the job description to make your resume applicant tracking system (ATS) friendly. Recruiters rely on ATS to scan your resume for the exact keywords and phrases mentioned in a job description.
Research the job market and analyze the preferred role's status. Find out the most anticipated skills in restaurant management, the average salary for someone with your experience level restaurant and the best restaurants in the market.
Accumulate all your resume-related requisites, such as degrees, certifications or work history, under one folder for easy access.
A positive recommendation letter or statement from your former managers or colleagues can help fast-track your candidacy after the initial interview stages.
Pick an easily readable font along with a reliable resume format to emphasize your professional qualities. Try to avoiderrors, inaccuracies and spelling mistakes.
Review our resume examples, to visualize and understand how to write your restaurant manager's resume.
Choose the Right Resume Format
Perhaps the most crucial choice you'll make before writing your resume is choosing the correct resume format. The optimal resume format for you depends on your career history, skills and qualifications for the job. Chronological, functional, and combination are the three most popular resume formats.
These suggestions may help you identify the correct format:
The chronological format is ideal for you if you've had a consistent and long career as an assistant manager and you're applying for an experienced position. This format features your progressive and expansive professional career.
The functional format is ideal for you if you're applying for an entry-level assistant management position, part-time position, contract position or any inexperienced position. This format focuses on your professional skills, relegating your professional experience to a minor section.
The combination format finds the sweet spot between chronological and functional format to highlight your skills and professional experience equally. This format is ideal if you're applying for a promotion, changing industries or applying for a mid-level position.
Since you're pursuing a senior-level assistant manager position, you'll want to use a chronological format. This resume format highlights your previous work experience and career growth while demonstrating your leadership potential.
If you're unsure of which format to use, our resume formats guide can assist you further to solidify your decision and clear any concerns you have about these formats.
Chronological

Functional

Combination
How to Write Your Resume With Examples
Having decided your format of choice, we can begin building your resume based on your skills, career history and qualifications.
These are some essential sections to have in mind while writing your resume:
1. Write your header section.
Begin your resume with a proper header where you add the relevant information for employers or recruiters to reach you. Ensure you accurately mention these details in the header section:
Your name.
Email, phone number and professional websites or social media such as LinkedIn, Twitter and a digital portfolio.
Your city and state.
2. Open with a strong statement.
Open with an impactful statement leaving an impression on the employer. You can use either a summary statement or a career objective. Choosing between these two depends on several factors, including:
The nature of the applied position.
Your experience level.
Whether you are attempting to switch your career.
The stage of your career progression.
We advise opting for a summary statement because it allows you to relate your professional achievements and managerial skill set to the restaurant's specific needs.
Go with a career objective statement if you are:
Starting your professional career.
An entry-level candidate.
Reentering the workforce after a long break.
Check out this example to know the difference between career objective and summary statement:
Summary Statement
"Knowledgeable assistant restaurant manager, with 11 years dedicated to handling managerial responsibilities such as employee hiring and training. Pursuing a restaurant manager role where a strong background in Michigan's food and beverage industry would be highly valued."
This summary statement briefly states how the candidate's skills supported by experience level are beneficial for the employer.
Career Objective Statement
"Hardworking and passionate job seeker with strong organizational skills eager to secure an entry-level restaurant manager position. Ready to help the team achieve company goals."
On the other hand, this objective statement talks about the aspiring position and the skills with a positive learning attitude.
These tips can come in handy to improve your summary statement:
Include one or two skills from the job advertisement.
Use quantifiable metrics of your professional triumphs to impress your employer. For instance, you can add: "excellent employee retention by creating a productive work environment."
Add certifications to enhance your candidature.
Ensure you don't fill your professional summary with keywords. It should be precise yet informative.
3. Demonstrate your diverse abilities.
Your skills demonstrate your caliber and ability to be an assistant manager. This section of your resume should underline the skill set (six to eight) gained through education, training and hands-on experience.
Based on the resume format, the nature of your skill section varies. A functional resume dedicates more space to describing accomplishments and training related to generalized skills. For example, you could showcase your customer service to look like this:
Skills
Customer Support
Greeted and assisted 20+ guests every day and gathered information about each reservation.
Tracked guest satisfaction surveys to recognize trends and create action plans for improving guest services.
Collaborated with various team members to meet guest requests.
You would repeat this detailed structure with other important skills like leadership and planning skills.
However, if you pursue a chronological or combination format, your skills should follow a bulleted list format such as:
Skills
Employee training
Business skills
Customer service
Detail-oriented
Cash handling
MS Office
Performance appraisals
Quality and staff management
While documenting skills in your resume, it's beneficial to add a mix of soft, hard and technical skills to demonstrate the scope of your ability. We have created a list of skills to aid your assistant manager's resume.
Soft skills: These reflect your people skills enabling effective interaction with your manager, staff and customers. A restaurant assistant manager relies on these soft skills:
Excellent communication skills
Assertive
Attentive listener
Relationship builder
Socializing skills
Charismatic
Team player
Calm under pressure
Reliable
Leadership quality
Hard skills: Reflect your ability to perform specific complex tasks ensuring smooth operation and management of a restaurant. These are some of the hard skills you can include in your resume:
Personnel management
Restaurant operations management
Problem-solving ability
Assisting the general manager
Finance management
Customer service
Report generation
Training staff and recruits
Technical skills: Your ability to handle technological tools and resources while managing a restaurant. These technical skills may come in handy for your role:
Working knowledge of tablets, computers and laptops.
Proficient in online reservation software like Tablein
Social media literacy
Skilled in digital payment gateways like PayPal or UPI
MS Office utility for reports and presentations.
You can find more job-based skills on our Resume Builder page to personalize your assistant manager's resume.
4. Build an impressive work history.
This section maps out your career trajectory and progression to the employer.
Your work summary should summarize your professional triumphs while highlighting:
Previous jobs you held, starting with your most recent and working your way back. Ideally, these jobs will also demonstrate a steady career progression from server to sous-chef to assistant manager.
Job title or designation, company's name, location, employment period and job description.
Workplace achievements and accomplishments as well as a job description for each position.
Based on the format you pick, the composition of your work history changes. A chronological or combination resume focuses on your experience, so a well-written and detailed entry would look like this:
Work History
August 2016-current
Assistant Restaurant Manager | Cask & Company Kitchen & Bar | Lansing, MI
Ensure all company service standards and service sequences are being followed and adhered to by the staff.
Assist in managing and achieving the budgets determined for the restaurant when it comes to all departmental expenses and salaries.
Oversee all daily operations of multi-unit areas generating more than two million each year.
The chronological and combination format map out your extensive work history emphasizing on your accomplishments and success.
If you wish to enhance your career history, try these suggestions:
Showcase your professional achievements to sell your worth to the employer. Include phrases like "increased customer rate by 10% through social media marketing."
Mention how you implemented the skills in the job advertisement to customize your resume based on the applied role.
Edit out irrelevant job titles from your resume.
However, if you're changing careers to pursue a job in the restaurant industry, a functional resume would play down a lack of previous experience to focus on your skills section. A restaurant assistant manager's functional resume might look like this:
Work History
Hospitality Internship | 07/2020 to 07/2021
Maxwell Restaurant Group Inc. | Middletown, PA
Volunteer 06/2019 to 09/2019
Community Cupboard of Elizabethtown | Elizabethtown, PA
As you can see, this work history shared little information about your responsibilities but does indicate that you held jobs in the past.
5. Highlight your qualifications.
Education
Your resume's education section should mention your degrees or certifications that highlight managerial or culinary training.
In most cases, employers prefer candidates with a business degree while hiring for an assistant manager's position. Depending on your role requirement, however, specialized degrees can be essential.
Keep these suggestions in mind to efficiently display your academic background:
Document your highest degree or diploma first and work your way backward. Highlight these details in each entry: degree or diploma's name, school, college or university's name, location of school/college/university and graduating year.
For example:
Bachelor of Arts: Restaurant Management

Luzerne County Community College

Nanticoke, PA
Certifications, Licenses and Custom Sections
You can also display your qualification by creating custom sections for your certifications, license or awards.
These are some of the certifications to support your assistant manager's role:
This certification can prove your attention to food safety at a restaurant.
This certification can come in handy if you wish to become a restaurant manager one day.
Certified in Meal and Menu Planning
This certificate proves your eligibility to plan meals and menus at the restaurant.
This certification trains you to carry out the duties of the assistant unit manager and restaurant general manager.
If you wish to progress in your career, these courses or specializations may help you get there:
Degree in Restaurant Management
Digital Menu Planning and Organizing
Restaurant Promotion
Degree in Human Resources Management
Degree in Operations Management
Free Downloadable Resume Templates for Restaurant Assistant Manager
Check out these free and downloadable resume templates for restaurant assistant managers which are also customizable to your needs.
FAQ
Updated: July 05, 2022
What are the top three skills of a restaurant assistant manager?
A restaurant manager helps the general manager with the daily operations. The top skills will depend broadly on the responsibilities, type of restaurant and your experience level. However, these three skills are essential for your role, among others:
Decision-making capability
Priority-based implementations of instructions
Leadership quality and people skills.
How can a restaurant assistant manager stand out?
A restaurant assistant manager can stand out with an exemplary skill set and professional diligence. Make sure your resume demonstrates your competence in the workplace via quantifiable representations of your professional accomplishments and burgeoning skill set.
For instance, include a certification displaying your knowledge of food and beverages in your resume to enhance your worth.
What is a good objective statement for a restaurant assistant manager?
A good objective statement for an assistant manager should inform your career ambitions with the skills, education or informal training backing up your career objective.
For example, an objective statement for an entry-level assistant manager position may read: "seeking a full-time position as assistant restaurant manager within the food industry to enhance my skills through professional exposure." Experienced in restaurant management and assisting abilities with a degree in business management."