Restaurant General Manager Resume Examples for 2023 (Template and Guide)
Use This Template
Featured In:
Table of Contents
Here are more resources that can help you
A restaurant general manager oversees the food service and dining experience in a locale that meets customers' expectations. Their resume must display versatile qualities and professionalism akin to the role. We handpicked these job-friendly templates and paired them with a detailed writing guide, and free restaurant general manager resumes to guide you through your job search.
Restaurant General Manager Resume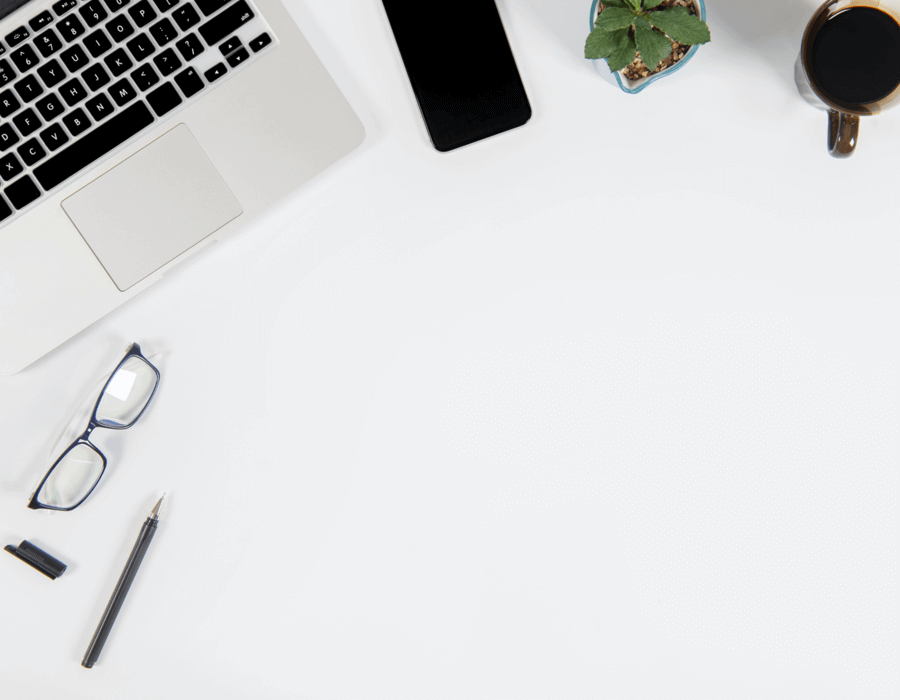 Restaurant General Manager Resume
Bertha Chandler's resume example reveals the main sections a general manager should include to capture a recruiter's attention. Use Bertha's example to get a rough idea of the essential elements in your resume.

The following information should always be found in all resumes:

A header displaying your contact information, such as your name, email address, LinkedIn profile page, phone number and city and state of residence.
A summary or objective statement based on your desired position and career trajectory.
A summarized professional history under the work history section.
A diverse skill set associated with the restaurant manager's role is compiled in a skills section.
Your academic possessions and qualifications in an education section.
An optional customized section for your work-related certifications, licenses or awards such as local recognition or Michelin stars.
Free Downloadable Resume Templates
Prepare to Write Your Resume
Writing a resume requires preparation, just like managing any restaurant. You need to compile the information you will be including while also knowing what to highlight from prior work experiences. This list should help you prepare before writing your resume:
Identify the essential skills, expected duties and eligibility from the job description. Note these down on a paper or a word document so you don't miss out on incorporating the necessary details of the position in your resume.
Tailor your resume according to the applied position. Include the skills and other keywords matching the job description to make your resume ATS friendly. Recruiters use applicant tracking systems, or ATS, to scan candidate resumes for keywords, phrases and terms mentioned in job advertisements.
Research the job market to assess the position's worth, most important skills for restaurant management and your employer (or the restaurant).
Gather all the requisites in one place. Make a folder with your resume-related information or resources, such as your degrees or diplomas, work-related certifications or licenses, contact details from previous workplaces and a list of work-based achievements.
If you have little experience, a recommendation letter from your previous employer, accompanied by customer feedback, can benefit you in landing a restaurant manager job.
Select a screen-friendly font for your resume. Some employers may print out your resume, but many will only review it via mobile devices; screen-friendly fonts can help reduce eye strain and encourage a more extended review of your resume.
Carefully spell-check your restaurant general manager resume to avoid writing errors, inaccurate information, spelling mistakes and inconsistent designs.
Review and compare our general resume samples alongside these restaurant general manager resume examples to get inspiration on how to write and design your document.
Choose the Right Resume Format
Identifying the best resume format is crucial before you start writing. Your resume format emphasizes your professional skills, career trajectory and qualifications. Choosing a suitable format is determined by your experience level, the nature of the position you're applying for and your career scenario.
Chronological, functional and combination are the three most utilized formats.
Choose the chronological format if you have over ten years of experience as a team lead, associate manager or general manager. It focuses on your work history, highlighting your professional success and achievements.
Choose the functional format if you're a novice manager, attempting to start a new career path or are inexperienced for the position. This format accentuates your skills and education to make up for the limited experience.
Choose the combination format if you are changing careers from a similar, customer-oriented role like retail or administration or in case you're a senior team lead or associate manager looking for a promotion. This format illuminates your professional history along with your skills and qualifications.
You can turn to our resume formats guide if you need further clarity on narrowing down the ideal one for you.
Chronological

Functional

Combination
How to Write Your Resume With Examples
Follow this step-by-step guide filled with tips and examples to help you write a professional resume to land you a role as a restaurant general manager.
1. Introduce yourself.
Start your resume with a header section displaying your full name, email address, LinkedIn profile, phone number and city and state of residence. Make sure all your information is accurate, as this will be how employers will know where to reach back to contact you.
2. Open with a strong statement.
Your opening statement informs the employer about either your career aspiration or your professional skills and caliber concerning your role. You can utilize either the summary or objective statements based on your level of experience.
We believe a summary statement is ideal for a restaurant general manager as it highlights your management abilities through your professional skills and accomplishments.
On the other hand, the career objective establishes your aspirations for the employer's role. An objective statement is helpful for recently graduated individuals seeking a position as a general manager, students looking for a part-time or internship in management, or any other entry-level position.
Here is an example of a summary statement in action:
Summary statement
"Experienced general manager boasting six years of expertise in the food and beverage industry. A passionate leader with the knowledge to develop a positive working environment and improve employee retention. Excellent customer service and conflict resolution skills."
This statement asserts the professional skills refined through years of professional service, selling the candidate's worth to the employer.
Career objective statement
"Well-educated general manager with a degree in business management, looking for a full-time position in your restaurant. Picked up service management and marketing abilities to enhance the customers' dining experience through two years as an assistant manager."
On the other hand, this objective statement expresses the career aspirations by backing it up with the candidate's qualifications and skills through two years of assistant manager's experience.
Here are some additional tips to keep in mind when writing a summary statement:
Incorporate one or two skills matching the job description to hold the recruiter's attention.
Bolster your resume by quantifying your accomplishments. For instance, increased the sale by 30% by deconstructing the menu.
Mention certifications (one or two) relevant to the applied role.
Keep your summary statement precise and informative without overcrowding it with keywords.
3. Categorize your skillset
Skills are critical in demonstrating your caliber and restaurant management abilities. Your skills section should highlight your wide-ranging professional skills (six to eight) gained through training and education.
Depending on the resume format you choose, the spotlight on your skill section shifts:
The chronological format emphasizes your work history over the skills. In a bulleted list, the skill section goes after your professional summary in this format.
On the other hand, the functional format promotes a skill-based design through a descriptive account of your professional skills. Your professional summary sits under multiple skill sections in this format.
The combination format equally emphasizes your skills and work history section. However, in this format, your skills precede the work history.
Here are a few examples of different skills sections in resumes:
Chronological/combination format
Skills
Problem-solving
Conflict management
Performance improvement
Marketing and advertising
Scheduling
Sales
Employee training
Interpersonal and communication skills
A functional resume will also feature this listed skills section, but it replaces a detailed work history section with a "Summary of Qualifications," wherein you add three major skills and descriptions of achievements or moments you've employed them.
Functional format example:
Summary of Qualifications
Order Delivery Practices
Explained menu items and suggested appropriate options for food allergy concerns.
Noted special patron requests and followed up with the kitchen to confirm delivery.
Prepared beverages and filled food orders for 30+ customers during rush hours.
As you can see, your descriptions can include quantifiable metrics such as the number of customers you served to better show your talents in the field.
Regardless of the format you follow, it's beneficial to display a varied collection of your soft, hard and technical skills exposing your role's depth as a restaurant manager. To help you get started, we have accumulated a few skills to aid your resume:
Soft skills
Emphasize your ability to communicate with your staff, customers and the chef effectively. A restaurant general manager taps into the following soft skills:
Expert at communication
Charismatic
Leadership quality
Assertive
Interpersonal skills
Conflict resolution ability
Supervising ability
Team collaborative ability
Accommodate customer's needs
Reliable
Hard skills
Display the specific skills gained through training and education to carry out the day-to-day operations. A restaurant general manager requires these hard skills:
Staff management
Marketing skills
Restaurant promotion strategies
Customer service
Inventory control and management
Budgeting
Profit report generation
Employee recruitment and training
Business management
Restaurant operations management
Technical skills
Highlight your ability to perform a general manager's complex and technologically reliant duties. These technical skills can bolster your restaurant manager resume:
MS Excel proficiency
Social media literacy for digital marketing
Proficient in online food delivery systems like UberEats
Digital Payment literacy, like PayPal, e-wallets and UPI
Check out our Resume Builder for more role-relevant skills for a restaurant manager.
4. Accurately display your career history.
Your work history details your professional accomplishments and skills accumulated throughout your career history and trajectory to the recruiter.
All work history sections should include the following information:
All previous job positions in your career in reverse chronological order, starting with your current or most recent job.
Entries outlining your job title, company's name, location, employment duration and job description.
Your achievements, accomplishments and duties in the job description of the respective roles.
The composition of your work history section can vary with the format. These general manager resume examples demonstrate how a chronological or combination resume features your extensive work summary:
Chronological/combination format example
Work History
03/2018 to Current
Restaurant General Manager | Jake's on the Lake | Avon Lake, OH
Tracked and analyzed profitability and key metrics of restaurant location to ensure profitability.
Enhanced operational success through adequate staffing, training, adherence to OSHA regulations and ensuring well-timed customer service.
Supervises a staff of over 40 managers and employees including training, recruiting and performance appraisal.
Follow these tips to write an equally formidable work history section.
Mention your professional accomplishments and achievements to sell your worth to the employer.
Describe how you employed the skills highlighted in the job advertisement to tailor your resume to the applied role.
Use numbers to quantify your professional accomplishments and achievements. Include phrases like, "increased the restaurant's sales by 20%."
Take out the job titles not supporting the applied role if you have a long career history.
We mentioned how functional resumes showcase an informative "Summary of Qualifications." That detailed section reduces a work history to a simple timeline format that covers your past job titles, employers and dates of employment. This example shows how the work summary in the functional format lists the different jobs you have held in bullet form.
Work History
Restaurant Server (05/2020 to Current)

Bella Tori at the Mansion | Langhorne, PA

Busser (03/2019 to 05/2020)

Bella Tori At The Mansion | Langhorne, PA
5. Highlight your qualification for the role
Education
You only need a high school diploma and relevant experience to start your restaurant manager's career. However, your educational background can be beneficial if you lack the required experience. The role and your employer's preference determine what qualifications you need for the general manager's position.
For instance, some employers prefer candidates with a degree in business management or operations management, while others lean towards your experience level rather than formal education.
Here are some valuable suggestions for documenting your qualifications under the education section:
Start from your highest degree or diploma; it can be your bachelor's degree or high school diploma.
Include the name of the degree or diploma, school, college or university, its location and graduating year. For example:

Bachelor of Arts: Restaurant Management

Luzerne County Community College

Nanticoke, PA

Mention one or two job-supporting certifications to enhance your qualifications.
Certifications, licenses and custom sections
You can create additional sections for your certifications, license or awards to accentuate your versatile capabilities to the employer. Here are some good certifications to keep in mind when writing your resume:
Certificate in Restaurant Revenue Management
This certification from Cornell can pivot your abilities to manage restaurant revenues by focusing on different revenue-generating aspects of a restaurant.
Certificate in Food Safety Management
Given that you work for an eating establishment, this certification can assure your future employers of your food safety knowledge.
Certificate in Restaurant Management
This certificate can help you showcase your ability to manage a restaurant efficiently.
Certificate in Planning and Inventory Management
This certificate can prove your eligibility in inventory and supply chain management.
You can also specialize in these fields to support your restaurant manager's career:
Restaurant marketing and promotion
Kitchen management
Food service management
Restaurant chain management
Free Downloadable Resume Templates for Restaurant General Managers
These free templates are available to download and customize with your information on your word processing software of preference.
FAQ
Updated: July 07, 2022
What are the top three skills of a restaurant general manager?
The must-have skills of a restaurant general manager depend on the nature of the eating establishment, your professional experience and the role's requirements. For instance, multilinguist skills may be a requisite for a restaurant manager in international hotels, whereas a cafe manager requires a basic knowledge of coffee art.
Regardless of your workplace scenario or role expectations, these three skills are deemed essential for a general manager:
Operations management of the restaurant or eating establishment.
Intricate attention to customer service and dining experience.
Excellent communicative abilities.
How can a restaurant manager stand out?
The versatility in your skills enables you to handle any unexpected restaurant scenarios with ease. Your resume needs to display your professional strengths and specialized abilities, diversifying you from others. For instance, a risk management certification in your resume reveals how calmly you handle potential risks. This way, customize your restaurant general manager resume and quantify how your strategies or innovative organizational methods benefited the workplace to sell your candidature.
What is a good summary statement for a restaurant general manager?
A good summary statement for a restaurant general manager provides an impactful overview of what you're bringing to the table to benefit your employer. If you're applying for an experienced position, your summary statement can read:
"Energetic restaurant general manager with 13 years of experience offering quality food services. Team leader focused on coaching staff and solving kitchen efficiency, inventory, and customer satisfaction problems. Saved 55% in the last year through exceptional budget management."