Featured In:
Table of Contents
Here are more resources that can help you
If you are ready to take up the management responsibilities of a restaurant, you need a compelling resume that presents you as the right candidate for the role. To put together your skills and expertise, use our comprehensive resume-writing guide, practical restaurant manager resume examples and free downloadable templates to set you on your next opportunity.
Restaurant Manager Resume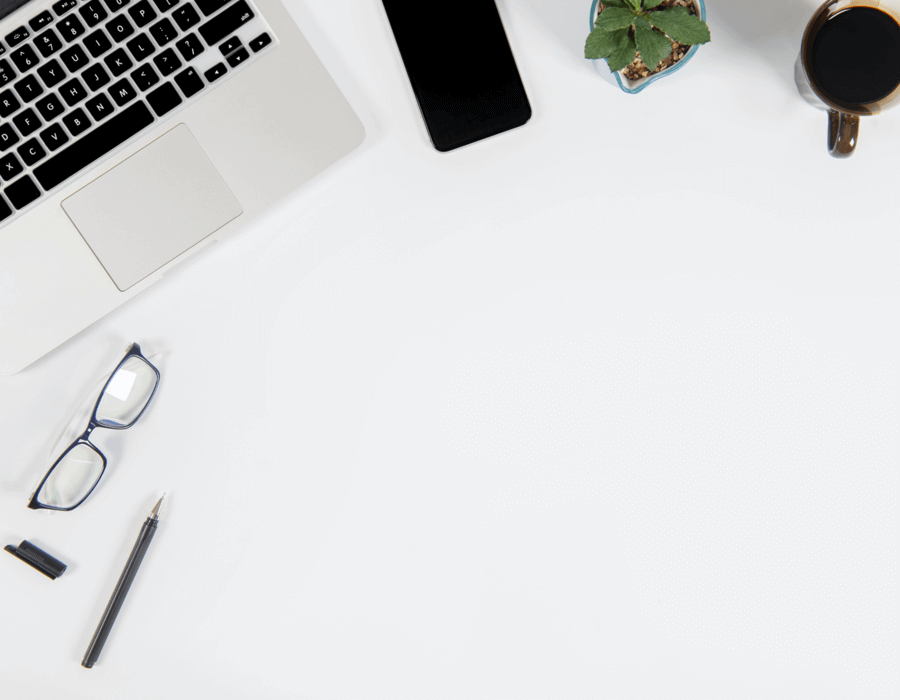 Restaurant Manager Resume
Consider this sample resume for a restaurant manager — read through each section to understand how to craft your resume for the position.

Here is a list of sections you can include in your resume:

Contact Information: Begin with your name, location, phone number and email address. You can also link your LinkedIn or WordPress to the resume.
Summary Statement: Dedicate two to three sentences for your opening statement — this introduction explains how your skills meet and open the jobs core requirements.
Work History: List all your past job titles related to culinary in the work history section. Make sure to begin with the most recent role.
Skills: A skills section for soft, hard and technical skills. You may create an additional section for language skills.
Education: An education section to list your degrees or programs, this should also be in reverse-chronological order.
Optional Certification Section: Add a section for job-relevant certificates or licenses, such as wine sommelier certification, food safety management training or accounting licenses.
Free Downloadable Resume Templates
Indent Line

Self Assessment
Prepare to Write Your Resume
Necessary arrangements and preparations are essential to ace the role of a restaurant manager. Well, writing a resume is not an exception. To assist you in preparing, we have provided a few valuable tips:
Choose the appropriate resume format to arrange all your information together. You want to make your resume look professional and effective.
To make the recruitment process easier, many hiring managers rely on applicant tracking systems (ATS), which means you have to customize your resume to be machine-readable. Note down necessary skills that they require, such as "operations management" and "inventory management" for the restaurant manager position. If you possess these skills, include them to become noticeable.
Do not repeat similar words or phrases throughout your resume and keep it brief and to the point. Always use an active voice while writing — "Maintained the inventory" instead of "Inventory was maintained."
Only include relevant job titles under your work history. Suppose you are a midlevel professional looking for a restaurant manager position. In that case, you can omit any external jobs such as wine and cheese sales associate unless you can tie skills and accomplishment to a new managerial role.
In the education section, include the most recent or the highest degree you have earned. You may include a note below this entry to mention any awards you have received. If you have a university degree, you can exclude information about high school.
We'll include job-specific examples below to help you write your restaurant manager resume, but we also recommend that you use one of our free resume templates to help design the perfect resume.
Choose the Right Resume Format
We mentioned resume formats before, but what are resume formats? Let's talk about that.
Resume formats determine how you can enumerate your details like experience, educational qualifications, skills and accomplishments for your desired position.
There are three standard formats: chronological, combination and functional.
The format most likely to be used is the chronological format, as it lists a candidate's extensive work history. We strongly recommend this format for you because it's designed to highlight career growth, promotions and the application of your practical knowledge in real-world scenarios.
The combination format is ideal for career changers, as it gives a balanced overview of experience and skills to focus on transferable skills. This is the second-best option for you –– we recommend using it if you have a few years of experience and are applying for a managerial position at a smaller scale restaurant.
The functional format, also called a skills-based format, is ideal for entry-level professionals to emphasize their skills. This format offers more customization options but it's difficult for online application programs to grade your experience accurately. You should only use this option when you're applying directly to a restaurant owner, outgoing manager or financier.
Let us assist you in mastering all these resume formats through our Resume Formats Guide.
Chronological

Functional

Combination
How to Write Your Resume With Examples
Once you have all the tips and correct resume format, let us understand what you can include in your restaurant manager resume to make it noticeable.
1. Start with an opening statement.
The opening statement immediately follows your contact information section. An effective statement demonstrates that you not only identified and understood the responsibilities involved with the position but that you have the right matching skills to meet those requirements. You can choose between two approaches: a summary statement or a career objective.
The summary statement lets you summarize your experiences and skills in your concerned industry, which we recommend when applying for the restaurant manager position. A career objective is a good approach for candidates who want to establish their career goals and what they can achieve in their roles, especially for entry-level professionals or candidates looking for a career change. We strongly recommend you opt for a summary statement –– it places the focus on how a potential employer benefits from hiring you.
Poor example of an objective statement:
"A skilled individual dedicated to making a difference in the restaurant industry. I am looking for the opportunity to fill the position of the restaurant manager to further learn and hone my skills."
Even though this career objective conveys what the candidate aims to achieve, it does not provide information about their skills. This makes it difficult for the hiring manager to assess the candidate's capabilities.
Let's take a look at the good example below.
Good example of an objective statement:
"A skilled individual trained in handling orders and restaurant supply through part-time work at a restaurant. A recent graduate in hospitality dedicated to making a difference in the restaurant industry. Looking for the opportunity to learn and hone my skills as a restaurant manager."
These are the following additions made to the career objective above to make it more impressive:
Mentioning a part-time job at a restaurant to showcase some form of experience in restaurant management.
Valuable skills gained, such as handling orders and restaurant supply.
A brief mention of their relevant educational qualification.
Addresses their relative lack of formal managerial experience with former food industry experience and academic training.
An example of a summary statement for the position of a restaurant manager:
"Restaurant manager with 10+ years of experience in leading business operations and maintaining steady growth. Skilled in training juniors and recruits on sales and business progression. Highly regarded for providing excellent service to guests."
Take a look at how you can curate a well-formed summary statement:
Mention your experiences in the culinary industry to show that you understand the duties that come with the restaurant manager position.
Add up to two skills that you have acquired through your work experience.
Validate your experience and skills with numbers or percentages. Hiring managers give more attention to resumes that have quantifiable achievements.
2. A skills section that is both effective and concise.
In the skills section you can add six to eight skills. Scan the job post to make sure the skills you feature relate to the job's responsibilities; otherwise, your resume will fail to impress anyone.
Apart from these skills, you can also add other related skills in your opening statement and work history section.
If you opt to use the functional resume, you'll approach the skills section differently. Since this format focuses on your skills and abilities, it reduces a work history to a simple list of job titles and employment dates. It replaces the detailed job history with multiple detailed skill sections.
This section is known as the Professional Skills, and in sme cases Relevant Skills section in a functional, it has core skills that are designated for the job and each skill is backed by three to four bullet points that summarize your accomplishments. Let us take a look at one such instance.
Relevant Skills
Hospitality
Assisted two sous chefs in creating recipes for customers with dietary restrictions and allergies.
Planned over 10 recipes for the menu depending on the availability of seasonal ingredients to serve only the best to the customers.
Paid attention to individual customer feedback and improved on them to ensure quality service.
This will offer the hiring managers an insight into the candidate's hospitality skills and how they have perfected them through the aforementioned tasks. However, you should only use this detailed skill section when submitting a functional resume to a person. If you apply to an online opening, use a chronological or combination resume.
Besides hospitality, several other skills are expected from a restaurant manager. If you aspire to be a restaurant manager, you need various soft, hard and technical skills to ace the position.
Soft Skills are necessary for every profession. For a restaurant manager, it is essential to keep a great working relationship with other staff and guests. Here is a list of soft skills that every restaurant manager needs to possess:
Ability to make sound decisions
Patience
Verbal communication
Capability to lead
Conflict resolution
Enthusiastic
Calm demeanor
Adaptive
Positive approach toward work
Time management
To know how to keep the restaurant in business and increase productivity, you need to have a set of hard skills. Take a look at a few of the hard skills for restaurant managers:
Plan work schedules
Inventory management
Customer service
Marketing knowledge
Employee training
Food quality control
Kitchen hygiene maintenance
Managing food cost and waste
Ability to grow and scale
Track sales
In the age of technology and digitization, you need to take a step forward toward taking your business online for a better reach. A few technical skills you can acquire are:
Reservation systems, i.e., SevenRooms, OpenTable.
Inventory management, i.e., Winnow, Toast Inventory.
Employee training, i.e., Waitrainer+
Banking tools, i.e., Chime.
Order and delivery management, i.e, UberEats or Grubhub
To unlock a greater number of restaurant-specific skills, visit our Resume Builder to get personalized suggestions.
3. A comprehensive work history section.
To complete your work history section, you need to add your job title, dates of employment, name and location of the workplace. The previous job title follows each job title. Make sure that you only add roles relevant to your desired position.
A chronological and combination resume elaborates each job title in bullet points concerning the duties and responsibilities fulfilled by the candidate.
Look at the two examples given below for an improved understanding of the work history section:
Poor example:
Work History
February 2018 - Current
Restaurant Manager | The Belly Expert | Berkeley, CA
Maintained the restaurant inventory.
Trained juniors and trainees.
Achieved growth in restaurant sales.
This work history will fail to impress the hiring managers as it does not provide much information, such as trained juniors in which area or the percentage of sales growth achieved.
Good example:
Work History
February 2018 - Current
Restaurant Manager | The Belly Expert | Berkeley, CA
Maintains the restaurant inventory by keeping regular track of supplies, usage quantity and wastage.
Trains junior and trainees in sales strategies, growth and customer service.
Aspires to attain 3.5% profit growth annually for two consecutive years by controlling food waste.
Including specific tasks and accomplishments supported by numbers provides a comprehensive idea about the candidate's potential.
To achieve a well-written work history section, we recommend you to follow these tips:
List your most important achievements in your work history section. Make sure to use the past tense while writing about previous work experiences and the present tense when describing the current work experience.
Provide value to your achievements by adding numbers to them. For example, the percentage of sales growth achieved.
If you have several job titles under your name, keep in mind the importance of brevity. List only those job titles relevant to the position you are applying for.
4. Add sections for education, certifications and finish with your contact information.
Education
While writing the education section, a few people might have a hard time figuring out where to place the education section. If you have minimal experience, you can focus on educational qualifications by placing them on top of the work history section.
Regardless of where you place your education section, it should include your degree, name, location of the institution and graduation dates. Start with your most recent degree and add a note for any achievements. You may choose to add your grades but most hiring managers are not concerned about grades.
To become a restaurant manager, the minimum qualification required is a high school diploma. However, you can attain a Bachelor's degree in Hospitality as well.
Certifications and Licenses
To make your resume more noticeable and stand out from the rest, you can acquire a few of these certifications listed below:
Menu Optimization for Restaurants
You can easily calculate food costs, profit margins, optimize the menu and learn much more through this course to become an efficient restaurant manager.
Build a great rapport with your customers with the help of excellent tips through this certificate course.
Learn how to increase the number of customers at your restaurant without using false schemes with the help of this course.
Digital Marketing for Restaurants
This easy certification course will assist you in building your website for your restaurant and increase your sales.
Other courses that you can consider as a restaurant manager are:
Restaurant revenue management
Food and beverage management
Hospitality leadership
Hotel revenue management
Contact Information
Complete your resume with your name, city and state you are based in, contact number and email address.
Free Downloadable Resume Templates for Restaurant Manager
You can easily download these resume templates and personalize them to suit your needs.
FAQ
Updated: May 17, 2022
What are the top three skills of a restaurant manager?
To become an efficient restaurant manager, you need to have diverse skills. We have listed the top three skills essential to fulfill the restaurant manager position - strong verbal communication, organizational skills and team management skills.
How can a restaurant manager stand out?
Great restaurant managers motivate, inspire and appreciate the junior staff. To stand out from the rest, create a positive culture for growth and inclusivity. A potential restaurant manager can stand out by highlighting new employee training practices that streamline onboarding, kitchen workflow and team communication.
What is a good objective statement for a restaurant manager?
It is important to know what the hiring managers expect from a restaurant manager position. Pay attention to the skills they want and highlight those in your objective statement to showcase your potential.
"Dedicated individual skilled in management and operations, customer service and communication, looking for the restaurant manager position at your restaurant. Hardworking and enthusiastic about creating a positive working environment for growth, inclusivity and creativity."