Featured In:
Table of Contents
Here are more resources that can help you
While you prepare to ace your interview in your desired role, we are here to help you craft a perfect resume. If you aspire to be a sous chef, we recommend you go through our practical resume examples to understand what goes into making a resume that will make you stand out.
Sous Chef Resume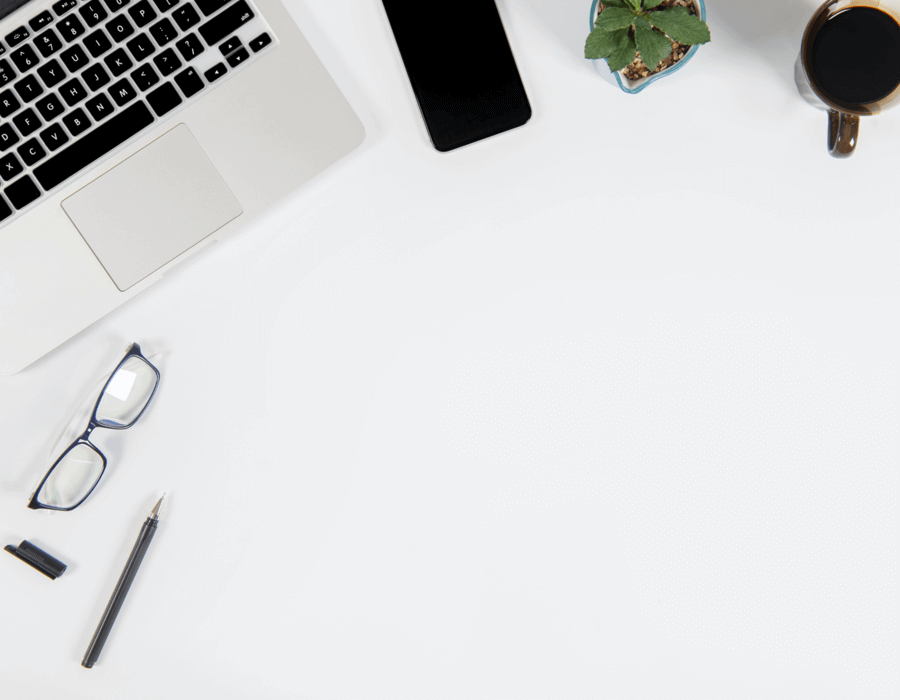 Sous Chef Resume
We recommend using this sous chef resume example to understand what you should include in each section and ways to format your resume.

Every resume should include:

Your contact information should be at the top of your resume. Include your name, current location, contact number and professional email address.
A summary statement or objective statement is an opening statement where you briefly introduce your professional experience, skills and achievements. If you just graduated from school or a culinary program, use the objective statement to write about your career goals.
A brief, descriptive timeline of your previous jobs and related work experience in reverse-chronological order.
A skills section where you should highlight a select number of relevant job skills — soft, hard and technical skills.
An education section with information about your degrees and any other relevant program.
A customizable section for your certifications, licenses or hobbies if you can explicitly explain how they tie into the needs of the open sous chef position.
Free Downloadable Resume Templates
Prepare to Write Your Resume
Creating the perfect resume is not easy and requires much research. We have compiled a list of tips to help you get acquainted with all the necessary tools to create an impressive resume.
The first important step is to look at resume examples from your desired industry. This page will feature sous chef resume samples, but you should also look at entry- and senior-level resumes to help you understand what type of knowledge and skills other job seekers are adding to their resumes.
Go through the job description of your desired role and take note of the important keywords. For instance, in a job description for the role of sous chef, you might find keywords like "cuisine knowledge," "recipe creation" and "inventory management." If you have these skills, mention them in your resume. These terms score highly on applicant tracking systems (ATS), an online recruiting tool that eliminates low-ranking resumes before they're viewed by a hiring manager.
Ensure your resume is easy to read, which means keeping it brief and free of errors. Keep each section to the point and use professional fonts. Additionally, make sure that you are consistent and do not leave too much white space.
Employers will look for numbers in your resume. Make sure to add quantifiable achievements, such as numbers, percentages or years of experience. This will help the employers understand what you can offer in that position.
To gather more valuable tips, we recommend you look into our vast library of resume examples to understand better how to execute each section in your resume.
Choose the Right Resume Format
Resume formats are quite essential when it comes to perfecting your resume. You can use each format to highlight your experience, skills and achievements. There are three resume formats that are widely used — chronological, combination and functional, each of which have certain advantages and limitations.
Since a sous chef is a senior position in the kitchen, a chronological format can help you showcase your skills and experience. This resume format provides a comprehensive view of a candidate's work history. Opt for this if you have years of experience but have significant gaps between culinary jobs.
A format that is great for recent graduates or freelancers with limited work experience is the functional format. Functional resumes provide a chance to focus on your skills and present yourself as a potential candidate. However, many employers do not prefer a functional format as it does not provide much information about the candidate as a professional.
As the name suggests, the combination format incorporates features of both chronological and functional formats and provides a balance between work history and skills. This resume is a solid choice if you have less than a decade of culinary experience but have picked up impressive practical skills through apprenticeships and renowned training programs such as Johnson and Wales or Le Cordon Bleu.
You can visit our resume formats guide to learn more about each format and decide which approach will best elevate your professional abilities and accomplishments.
Chronological

Functional

Combination
How to Write Your Resume with Examples
A sous chef has to perform a wide range of tasks and duties with utmost precision. To present such precision and skill into words on your resume, we recommend you browse through our step-wise guide:
1. Provide a brief introduction in the opening statement.
An opening statement is a great way to introduce yourself through skills, experience, expertise and achievements. There are two kinds of opening statements: the summary statement and the objective statement. If you have several years of experience in the culinary industry as a sous chef, the summary statement is the right choice for you as it prioritizes work experience.
An objective statement is a short introduction of what you want to achieve in your career. It is ideal for fresh graduates or entry-level professionals who want to acquire more experience and skills.
To understand how to write an objective statement, we have provided two examples:
Poor example:
"Recent graduate with a bachelor's degree in Culinary Arts. I want to gain valuable experience and hone my skills. I aim to reach perfection in the culinary industry by sheer hard work, dedication and passion."
If you think this does not create an impression, you are right! We know that this job seeker recently acquired a culinary degree, but we have no idea where they studied and can't rate the strength of the degree. They don't mention any specific style of cooking, acquired skills or former restaurants. This job candidate doesn't share any information to help a chef determine if they're properly trained and qualified.
Good example:
"Recent graduate with a bachelor's degree in Culinary Arts, trained in knife skills, food preparation and service. Worked part-time at an Indian restaurant and gained significant knowledge of South Asian cuisine and various spices. I wish to hone my skills with a passion for food, cuisines and culture."
So, what does this example have that the previous one was missing? Let's have a look:
Two to three skills earned through hands-on training.
The candidate mentions a part-time job and what they acquired from there.
Stating the specific areas of interest and what they wish to achieve.
Highlights a particular cooking style.
For writing a good summary statement, consider the following points:
Mention the years of experience in your position and up to two skills you want to showcase to the hiring managers.
Other than years of experience, we recommend that you add other quantifiable achievements such as the number of dishes prepared regularly. This offers an insight into your management and working capabilities.
You may briefly mention any certifications or licenses earned.
Take a look at the summary statement example below:
"Dedicated Sous Chef with an experience of 13 years. An expert in Japanese and Chinese cuisines. Accomplished in fine-dining and operations support and known for conflict resolution and excellent customer service."
2. Display your skills in the skills section.
The skills section is a great way to skim through your expertise in one go. In this section, you can add about six to eight skills that you want to showcase according to the position you are applying for.
If you opt to use the functional format, this section is different from chronological or combination resumes. Since functional resumes focus on skills, candidates elaborate on their skills, listing core accomplishments related to each of those skills.
A skill's entry would look like this on a functional resume:
Summary of Qualifications
Management and communication
Managed workstations for other kitchen staff to ensure a smooth operation and acquired a great deal about kitchen responsibilities.
Communicated and assisted other cooks in ensuring food quality and quantity.
Assisted in creating weekly work schedules and assigning kitchen duties.
Menu planning and creation
Here, the candidate has elaborated on their management and communication skills through three bullet points to show what tasks and duties they have acquired and implemented before moving on to the next skill.
Skills can be of different types, each useful for specific reasons. Skills are usually categorized into soft, hard and technical skills. Let's take a look at some essential skills for a sous chef.
As a professional, the way you work or conduct yourself in a social setting is determined by your soft skills. These include how you communicate, your emotional abilities, time management and so on. Most of these skills are not role-specific. Here is a list of soft skills for sous chefs:
Kitchen organization
Ability to communicate with other kitchen staff
Conflict resolution
Time management during rush hours
Ability to provide emotional support to trainees or juniors
Professional behavior with customers
Work under pressure
Dedicated towards perfection
Ability to multitask
Ability to lead and inspire others
Now let's continue with job-specific skills, also called hard skills. You can hone your hard skills through experience and training in your position or role. Let's go through a few hard skills for sous chefs:
Food preparation skills
Planning schedules and assigning duties
Menu and recipe creation
Knowledge of different cuisines and beverages
Inventory and kitchen supply management
Sanitation management
Recruitment
Food quality and quantity control
Cost and waste management
Fire safety management
Setting up a business in present times means you have to get acquainted with technologies to run your business smoothly. We have provided a few digital tools that you can use as a sous chef to hone your technical skills.
Order and delivery management, i.e., UberEats, Foodpanda.
Handling payments, i.e., PayPal, Venmo.
Taking reservation requests online, i.e., OpenTable, Tablein.
Inventory management, i.e., Too Good To Go, Winnow.
Digital menu, i.e., Devourin.
If you are curious about more such skills for sous chefs, visit our Resume Builder to get personalized suggestions for every job title.
3. An impressive work history section.
Use the work history section effectively to document all your work experiences relevant to the position.
Every work history section should include your job title, name, location of the establishment and dates of employment. Except on a functional resume, each title under the work history section elaborates on tasks and responsibilities.
Compare the following sous chef resume examples:
Poor example:
Work History
February 2018 - Current
Sous Chef | June's Eating House | Berkeley, CA
Managed the restaurant inventory.
Trained and assisted junior chefs.
Looked over food quality control.
Although this job seeker lets us know where they worked before, we don't learn much about how much they handled. If you have skills and capabilities but do not describe them or include data related to your accomplishments, your work history section will fail to impress a restaurant manager. Let's see what we can include in this entry.
Good example:
Work History
February 2018 - Current
Sous Chef | June's Eating House | Berkeley, CA
Managed the restaurant inventory by keeping regular track of supplies and ingredients.
Trained and assisted 15 interns and junior chefs in food preparation and customer service.
Maintained food quality and quantity for every individual restaurant and delivery order.
So, what goes into making a work history entry look impressive?
Add roles and responsibilities relevant to the position you are applying for.
Focus on tasks and duties that can help you present yourself as the best candidate for the role.
Through tasks and duties, mention skills you have acquired through previous work experience. For example, a candidate might indicate that they developed employee training skills by supervising a certain number of interns or chefs.
Add numbers — quantifiable achievements can enhance the hiring managers' chances of being noticed. For example, you can mention the number of trainees you successfully trained, supervised and mentored into better kitchen positions.
4. Add an education section, certifications and contact information.
Education
If you are a dedicated and hard-working sous chef, your educational qualifications would not matter much if you have the right skills. However, you can choose to earn a degree in Culinary Arts or earn a diploma. If you have a bachelor's degree, you can exclude high school education information.
The best way to become a sous chef is to acquire some formal training and attain an apprenticeship before working.
Certifications, licenses and awards
If you have several certifications, licenses or accolades under your name, you can consider adding a separate section to document all of that.
We suggest a few certifications that you can earn as a sous chef:
If you want to keep your ingredients safe and healthy and save time, this certificate course is a great way to learn that.
If you want to expand your culinary career more towards management, we recommend you to go through this course.
Learn more about creating effective business plans to increase restaurant profit.
Learn valuable tips to achieving excellence in restaurant service and maintaining a great relationship with your customers.
A few other courses for sous chefs are:
Food Safety Manager Certification
Certified Sous Chef
Certified Nutrition Specialist
Certified Food Protection Professional
Complete your resume with your name, country of residence, phone number and a professional email address.
Contact Information
Top off your sous chef resume with your name, location, contact number and professional email address.
Free Downloadable Resume Templates for Sous Chefs
Take a look at these free and amazing resume templates for sous chefs that are easily downloadable into your word processor.
Sous Chef FAQ
Updated: June 03, 2022
What are the top three skills of a sous chef?
A sous chef is the second in command after an executive chef and fulfills many tasks and responsibilities. The top three of several sous chef skills, the top three are time management, attention to detail and food safety knowledge.
How can a sous chef stand out?
If you want to stand out as a sous chef, besides having the right cooking or presentation skills, you should have the ability to make vital decisions in the kitchen to manage operations. You can prove such capabilities through certifications or licenses in your resume to create a good impression.
What is a good objective statement for a sous chef?
A good objective statement for a sous chef should communicate their career goals, ability to fulfill the position with a relevant skill set and contribution to the position. If you want to be a sous chef, you could write an objective statement like this:
"Motivated Cook expert in reviewing and modifying dietary preferences using quality ingredients. Ability to adapt to a fast-paced environment and face new challenges positively. Recently completed an apprenticeship under a sous chef in restaurant management."